Godley earning role in D-backs' rotation
Right-hander battles command, holds off Mets in third start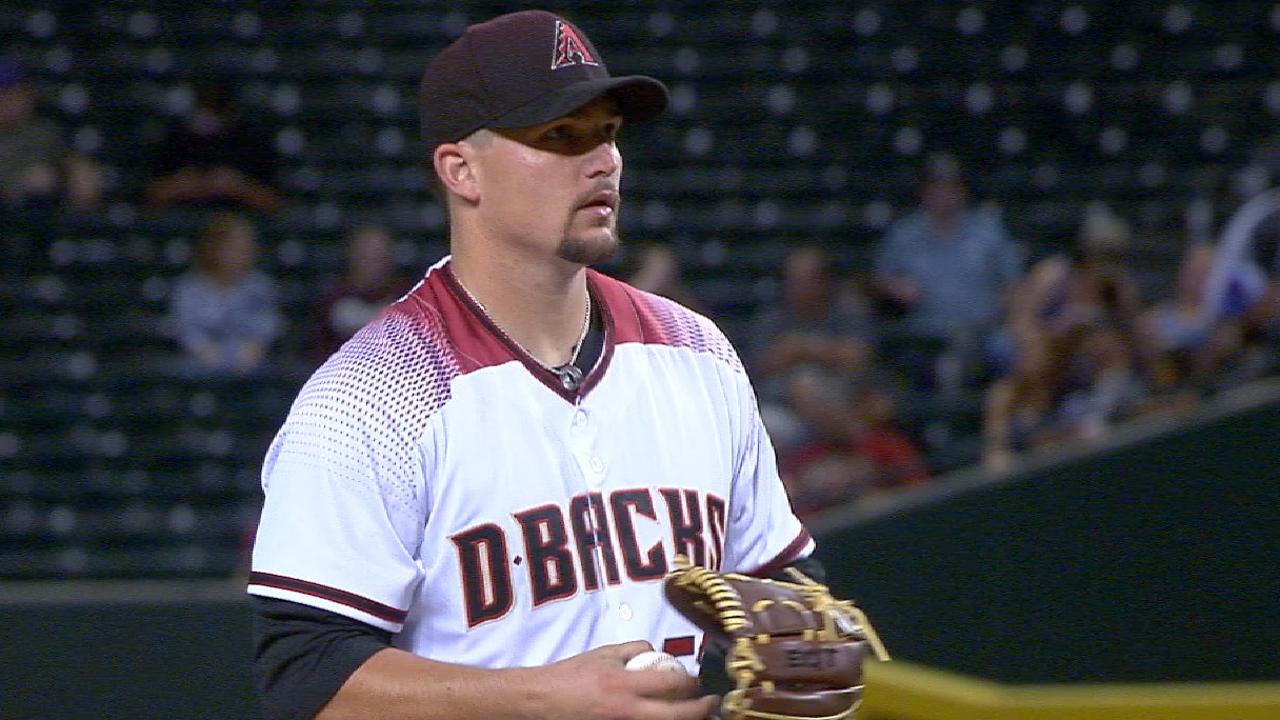 PHOENIX -- Early on, Zack Godley knew Monday night was not going to be an easy start. The D-backs right-hander was spraying his fastball around, issuing three walks in the first two innings.
Yet he managed to find a way to settle in and hold the Mets to just one run over 6 2/3 innings, before the D-backs' offense came alive with a six-run eighth to grab a 7-3 victory.
Godley was making his third start in place of the injured Shelby Miller and once again delivered a quality outing, lowering his ERA to 1.93.
The outing came one day after the D-backs lost in 10 innings, and then they learned before Monday's game that outfielder A.J. Pollock will miss at least the next couple of weeks with a groin injury.
"I think the pace was set by Zack, who gave us 6 2/3 of real good baseball once again, on a night when we really needed it," D-backs manager Torey Lovullo said. "We were a little bit down. I know it wasn't a perfect outing for him, he had five walks, but the bottom line was he went out there, gave up one hit and kept them in check by making pitches when he had to."
Of the five walks, one was intentional. It was a bit of a slog for Godley, but he finally locked in his fastball over his final 2 2/3 innings.
"I just kept working on my fastball, kept throwing it and kept trying to work it back into the zone, almost to the point of trying to throw it down the middle at some points ... trying to get it for a strike just to establish strike one or get back in the count," he said. "I just had to battle through with my fastball."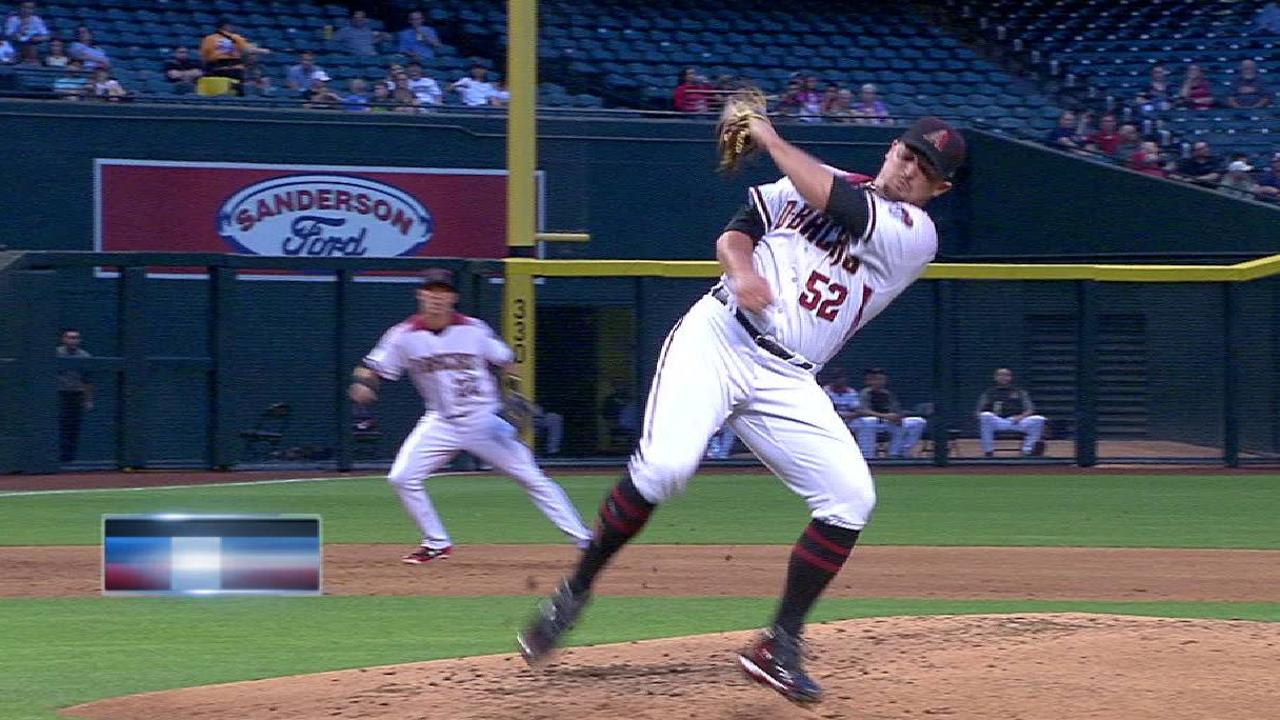 Veteran catcher Jeff Mathis was impressed that Godley was able to keep his composure even when struggling with his command.
"I thought he had pretty decent stuff," Mathis said. "He wasn't commanding his fastball as well as he would like the first couple of innings, but other than that, he did pretty darn good. He's been good filling in in Shelby's spot, coming up and giving us some big outings, giving us a big outing tonight after what happened last night. Just a big win for us."
As a result, Godley will stay in the rotation, at least for the near future.
"Yes, safe to say right now," Lovullo said. "We're thinking along those lines."
Steve Gilbert has covered the D-backs for MLB.com since 2001. Follow him on Twitter @SteveGilbertMLB. This story was not subject to the approval of Major League Baseball or its clubs.