New team takes top spot in Power Rankings
Brewers make leap from unranked to No. 12; Cubs slip to 11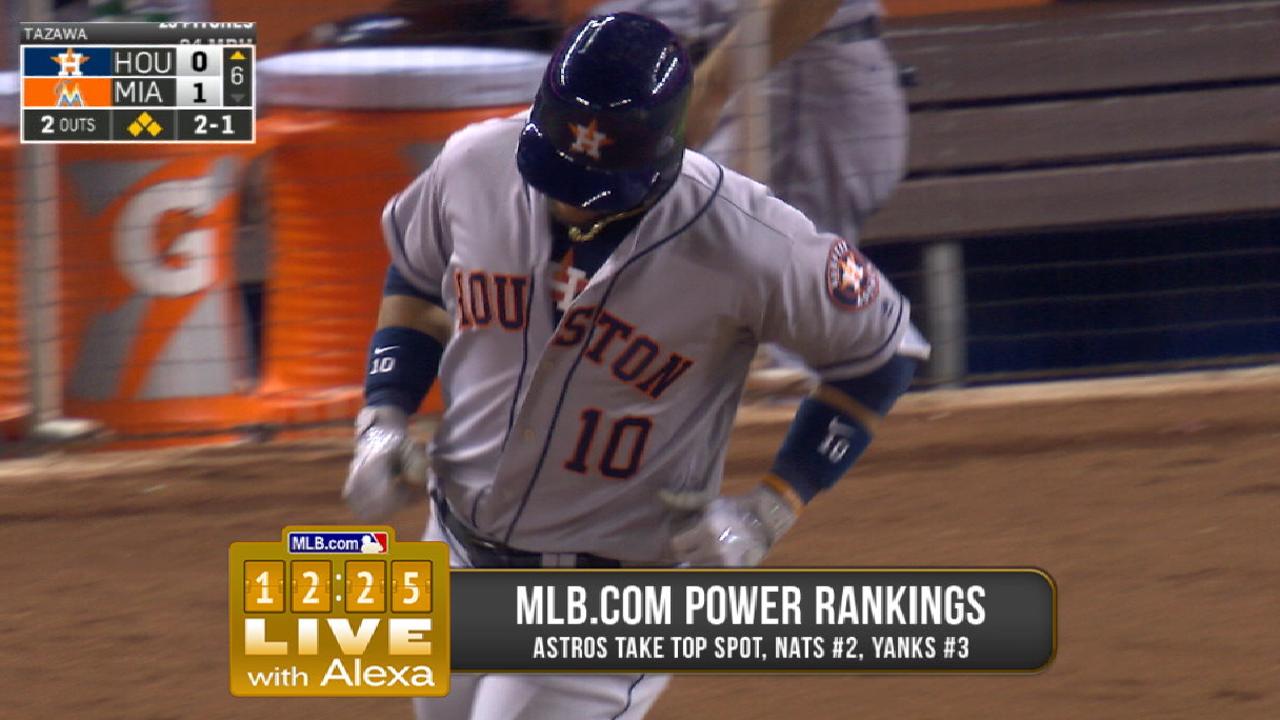 With two of the best teams in baseball facing off in a four-game series over the weekend, it was likely whomever prevailed would end up at the top spot in this week's Power Rankings.
That's exactly what happened. The Astros took three of four from the Yankees in the Bronx and took over as No. 1, thanks mostly to a relentless Houston offense that has been piling on opponents since the first week of the season. That offense continued firing on all cylinders on Monday night when Yuli Gurriel's first career grand slam gave the Astros the lead for good in a 7-2 victory over the Marlins. With the win, Houston improved to 27-12, and now has three more wins than any other team. The Astros are 15 games over .500 for the first time since they were 89-73 on final day of 2005 season.
Biggest jump: Of all of teams ranked in the top 20 this week that were not listed last week, no one jumped higher into the fray than the Brewers, who check in at No. 12. Before Monday's 6-5 loss in 10 innings in San Diego, Milwaukee had scored 54 runs over its previous seven games, winning six of them. The Brewers lead the Majors with 65 homers and are second with 208 runs scored, behind only the Nationals (224). (Honorable mention to the Twins, who jumped six spots from 19 to 13.)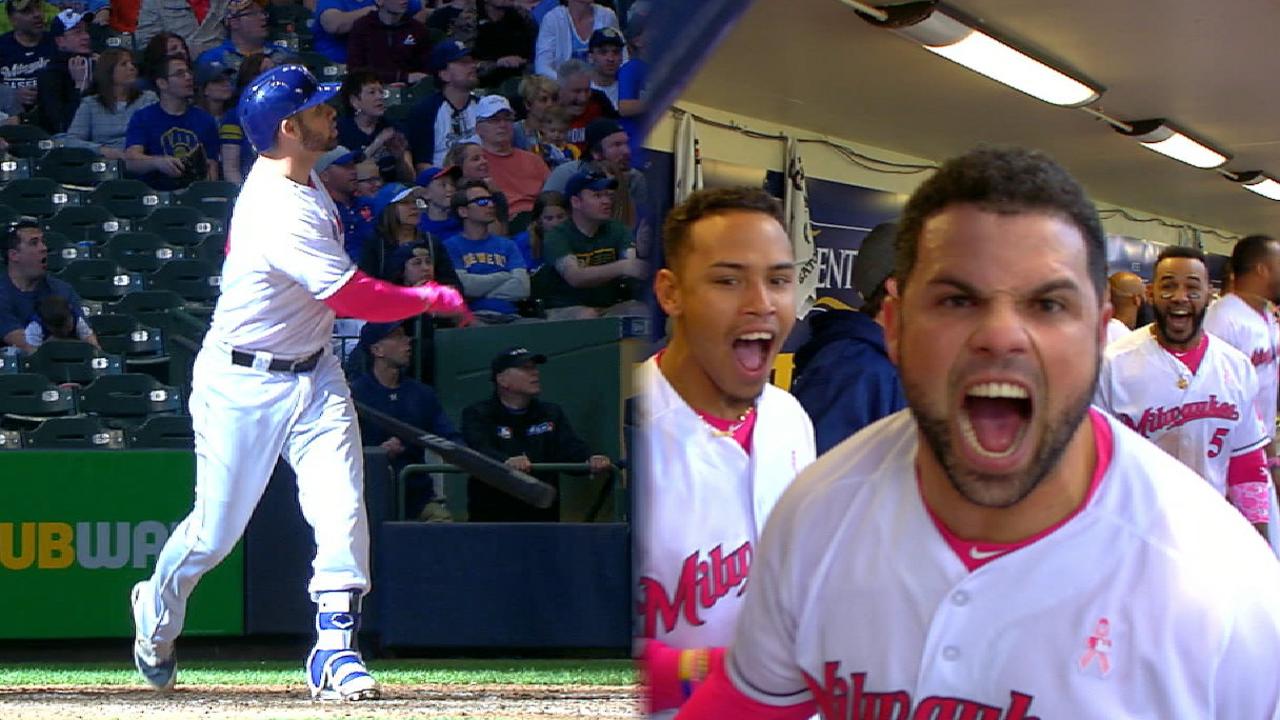 Biggest drop: A few teams dropped three spots, but perhaps none received more attention for their struggles than the Cubs, who finished play on Sunday a game below .500 and dropped in the rankings from eight to 11. Chicago pitchers have allowed 39 earned runs in the first inning this season, which translates to a 9.49 ERA in the opening frame. The Cubs just concluded a stretch of 15 of 22 games on the road, but will begin a 10-game homestand on Tuesday.
Power Rankings Top 5
1. Astros (Last week: 3)
Houston's vaunted offense gets most of the attention, but it should be noted the Astros' pitching staff has the second-lowest ERA in baseball at 3.53. Houston has won 12 of its past 16 games, scoring more than six runs per game. Individually, Carlos Correa is heating up, posting a 1.121 OPS with three homers in May.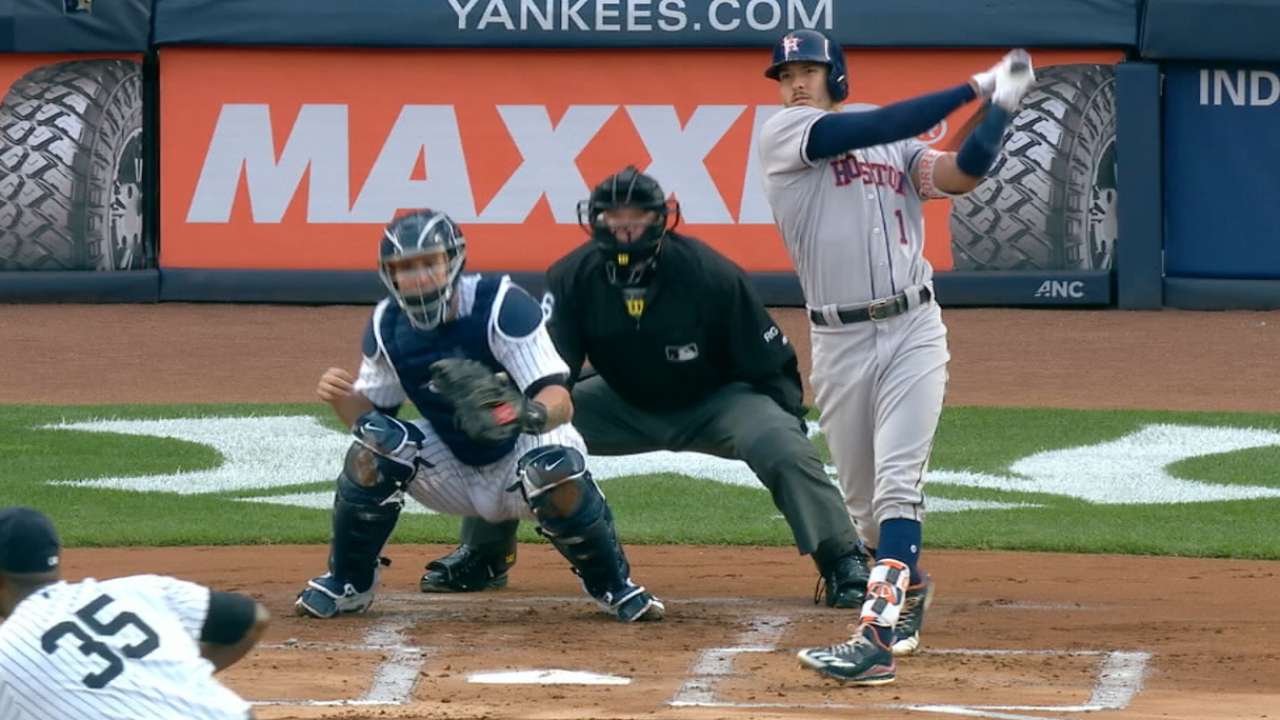 2. Nationals (1)
The Nats are loaded enough to still own the best record in the National League, despite the very glaring struggles of the bullpen. This has been an ongoing issue; Washington's relievers entered Monday with the third-worst ERA (5.33) and the third-worst FIP (4.92) in baseball. Yet the Nationals have the luxury of playing in a division where they are the only team with a winning record. Offensively, they're still raking. Take Ryan Zimmerman -- just about everything is going right for him. He's even crushing the ball when he goes after pitches out of the strike zone, going 18-for-45 (.400) with three home runs and a .689 slugging percentage that leads the Majors.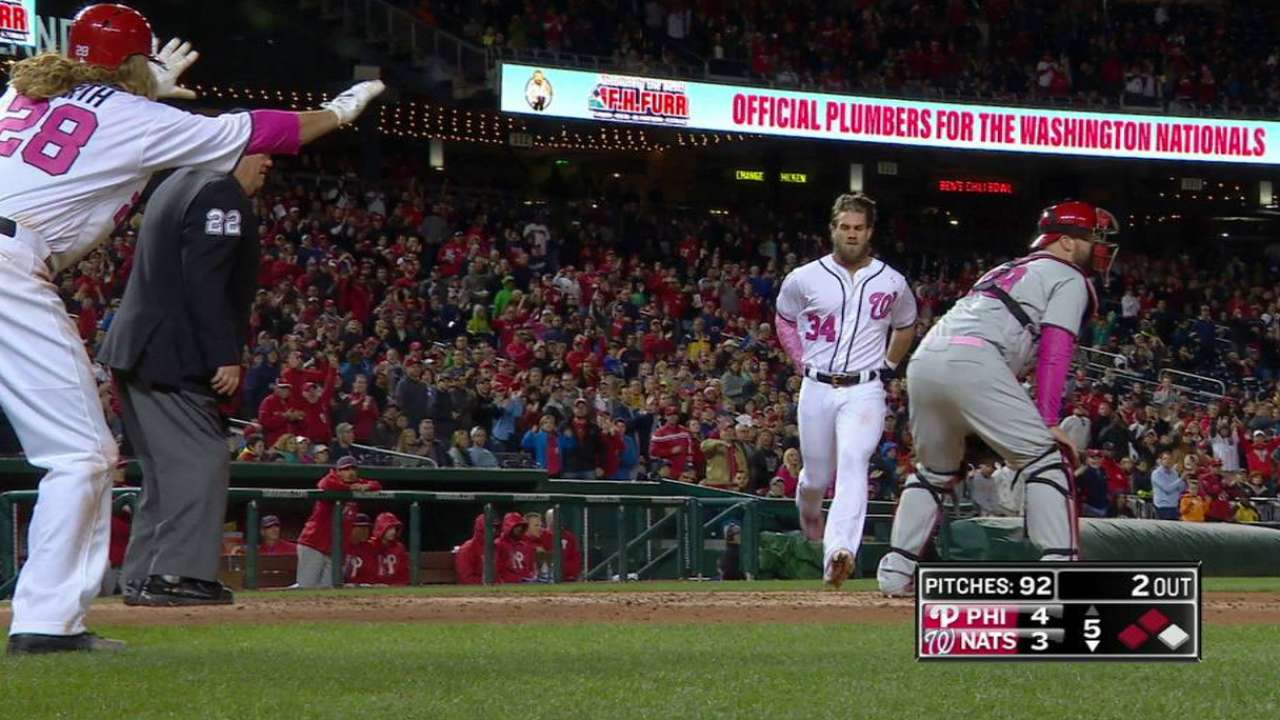 3. Yankees (2)
Before running into a hot Astros club, the Yankees were sailing along, winning six of their previous seven games, including sweeping the Cubs in Chicago. They'll now embark on a road trip against sub-.500 teams: the Royals and Rays (though both teams have been playing better lately). That will be followed by a homestand with the Royals and A's. In other words, the Yanks could make up for what was lost during the Houston series in a hurry.
4. Rockies (6)
The first-place Rockies have climbed to prominence with a bit of a revolving door of subs, due to injuries to key players. And those backups are delivering. Reserve infielder Pat Valaika, for example, filled in for Trevor Story and delivered on Sunday with his first career multihomer game. Seven of his 11 hits this season have been for extra bases. Among the more recognizable players, DJ LeMahieu has had a nice run. Entering Sunday's game, he was hitting .340 (16-for-47) with five RBIs in his prior 11 games.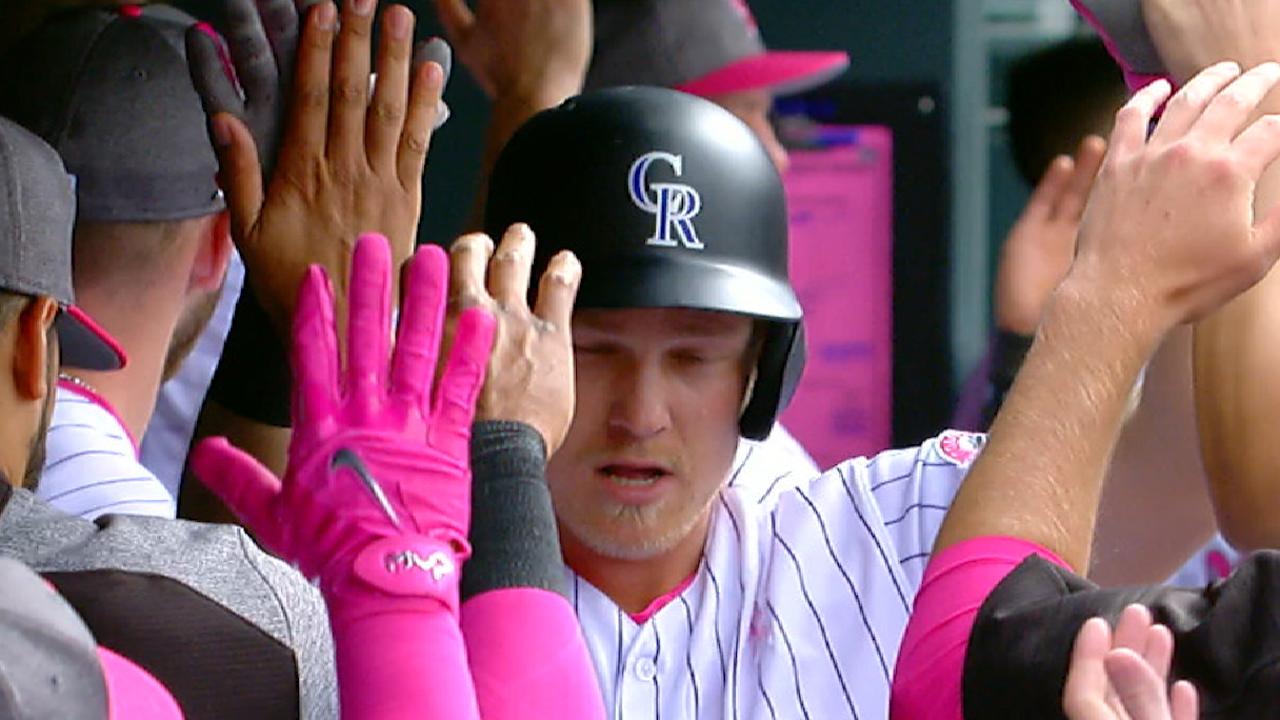 5. Orioles (4)
The O's were swept by the Royals over the weekend and are in the midst of their first four-game losing streak since September of last season. But they've not been getting blown out -- they played five straight one-run games, going 1-4 over that span. They started the season going 7-1 in their first eight one-run games, so perhaps the law of averages is taking over here. Baltimore's 8-5 record in such games is still among the best in baseball.
The rest of the top 20:
6. Dodgers (9)
7. Cardinals (11)
8. Indians (5)
9. Red Sox (7)
10. D-backs (10)
11. Cubs (8)
12. Brewers (NR)
13. Twins (19)
14. Tigers (12)
15. Reds (13)
16. Rangers (NR)
17. Angels (14)
18. Rays (15)
19. Mariners (NR)
20. Blue Jays (NR)
Alyson Footer is a national correspondent for MLB.com. Follow her on Twitter @alysonfooter. This story was not subject to the approval of Major League Baseball or its clubs.