Thrust into early action, Tribe 'pen thrives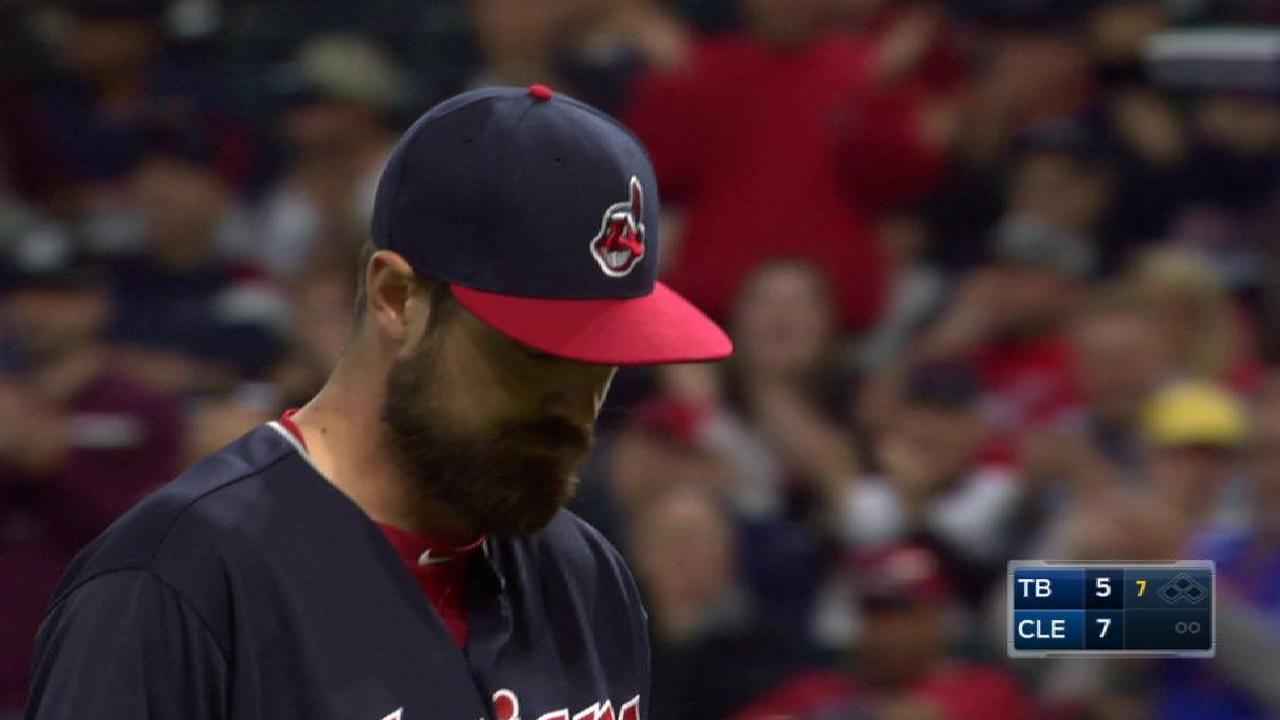 CLEVELAND -- After Indians starter Carlos Carrasco left in the fourth inning of Monday's win over the Rays due to injury, Indians manager Francona was forced to turn to his bullpen earlier than he would have liked. Luckily for the manager, he has the pieces to make it work.
Francona still stresses over such games.
"It's a lot to ask," Francona said after Monday's 8-7 win over the Rays.
Francona turned to five different arms out of the Tribe's bullpen -- Nick Goody, Boone Logan, Bryan Shaw, Andrew Miller and Cody Allen -- to work the final 5 1/3 innings, following Carrasco's departure due to a left pectoral strain. It was not an ideal scenario, but Cleveland's bullpen has been pushed to the limit before -- last October being the extreme case -- and still excelled.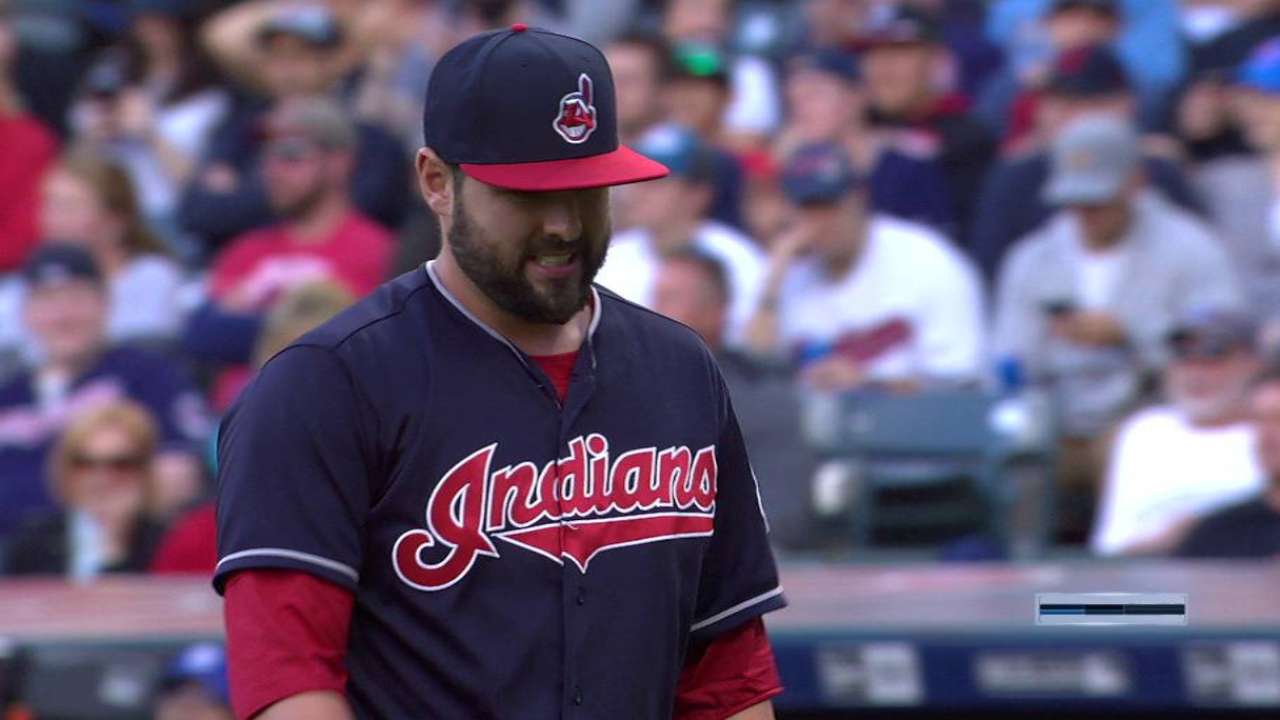 This time, the Tribe's bullpen flinched, but held on tightly enough to finish the victory. Miller and Allen, who have enjoyed stellar starts and starred on the postseason stage last fall, allowed a run apiece for the first time as teammates. It was bound to happen at some point.
"Pretty sure," Francona said. "[Miller] doesn't just go out for one -- he goes out for multiple innings. We'll take him. I know Cody gave up a home run. We'll take both of them any day of the week and take our chances."
After Goody, Logan and Shaw worked 2 2/3 scoreless innings, Miller came into the game and worked 1 2/3 innings with three strikeouts. The left-hander allowed his first earned run of the season after he walked Corey Dickerson to lead off the eighth, and eventually surrendered a sacrifice fly to Logan Morrison.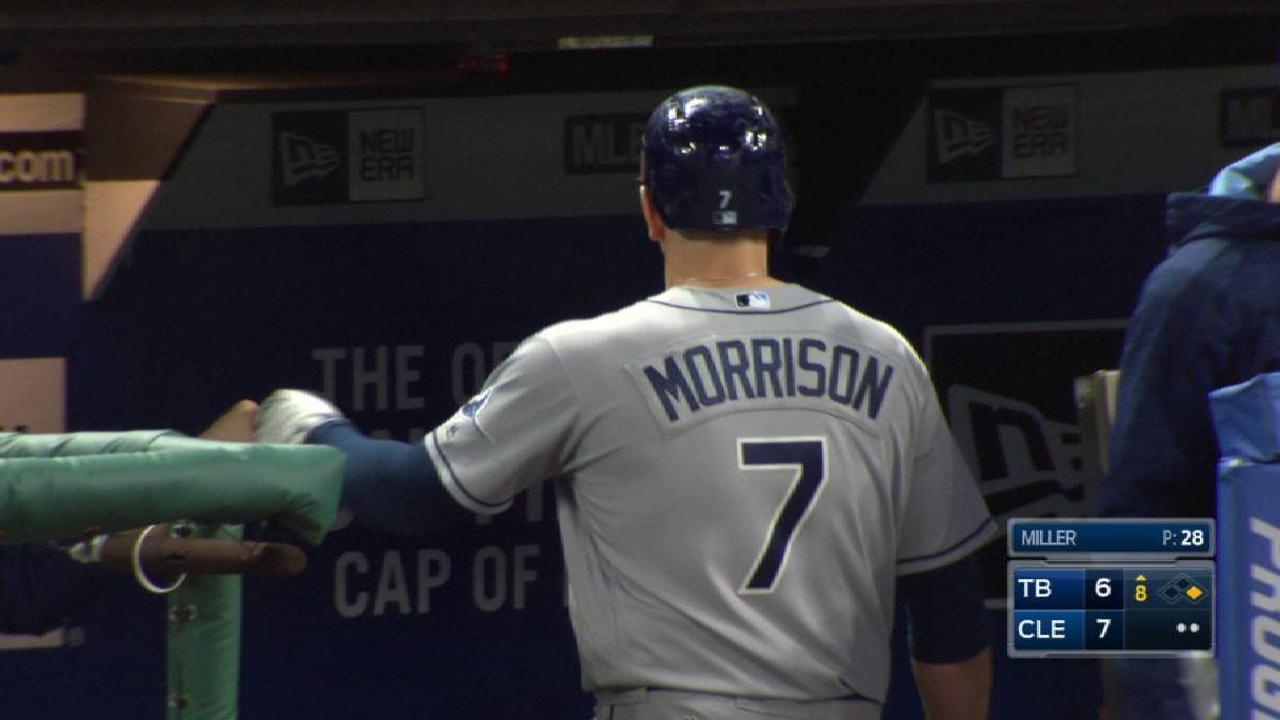 "I felt all right," Miller said. "A leadoff walk -- there's a saying about that. It tends to hold true. It wasn't good on my part to come out and start the inning that way and I paid for it. Other than that, I felt pretty good. I made some pitches when I needed to. I'd like to be a little crisper."
In 107 1/3 total innings this season, the Indians' bullpen has gone 4-1 with a 1.84 ERA and has allowed a league-best 22 earned runs. As a result of the starting rotation's injuries and early struggles, Francona will need to look to his relievers to log some key innings going forward. After the bullpen's key role in the team's run to the World Series last season, that is a challenge it will gladly accept.
"He's got his guys," said Logan, who picked up his first win of the season. "Shaw and Miller and Allen there at the end. He does good. It's shown last year and he's doing the same approach with it this year. It seems to be working."
William Kosileski is a reporter for MLB.com based in Cleveland. This story was not subject to the approval of Major League Baseball or its clubs.