Haniger could rejoin Mariners for next road trip
'Everything is moving in the right direction,' Servais says of injured outfielder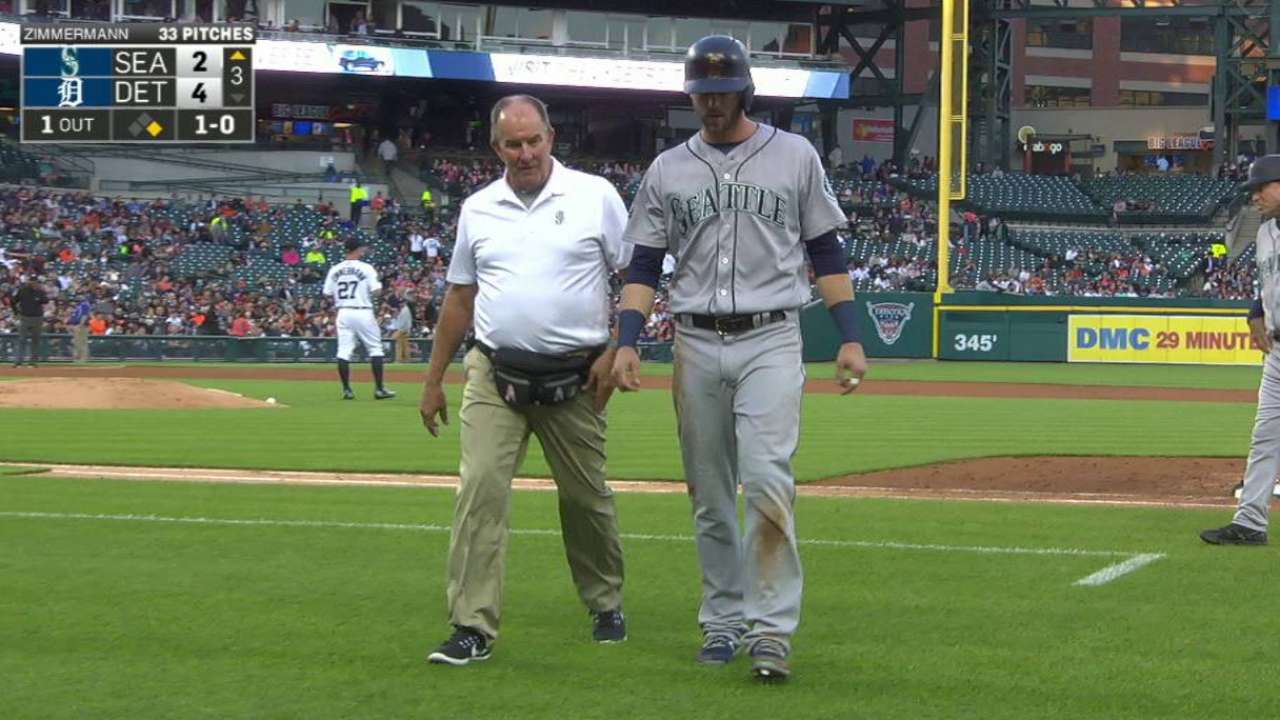 SEATTLE -- The Mariners' injury report remains a lengthy list, but there might be some good news on the horizon.
Right fielder Mitch Haniger, who was among the team's best offensive players when he went on the disabled list April 26 with a strained right oblique, hit in the cage and played light catch at Safeco Field prior to Monday night's series opener against the A's.
Mariners manager Scott Servais said if all goes well as Haniger ramps up baseball activities during the week, the plan is for him to play rehab games over the weekend and be activated for the team's road trip to Washington, Boston and Colorado next week.
"It's very positive," Servais said. "Everything is moving in the right direction."
Haniger, who was acquired with shortstop Jean Segura and reliever Zac Curtis in the offseason trade that sent starter Taijuan Walker and shortstop Ketel Marte to Arizona, had emerged as a budding star before the injury.
After a brilliant spring, Haniger won the everyday right-fielder job and was hitting second in the Mariners' lineup. At the time of his injury, he was slashing .342/.447/.608 with four home runs, seven doubles, two stolen bases and 16 RBIs in 79 at-bats.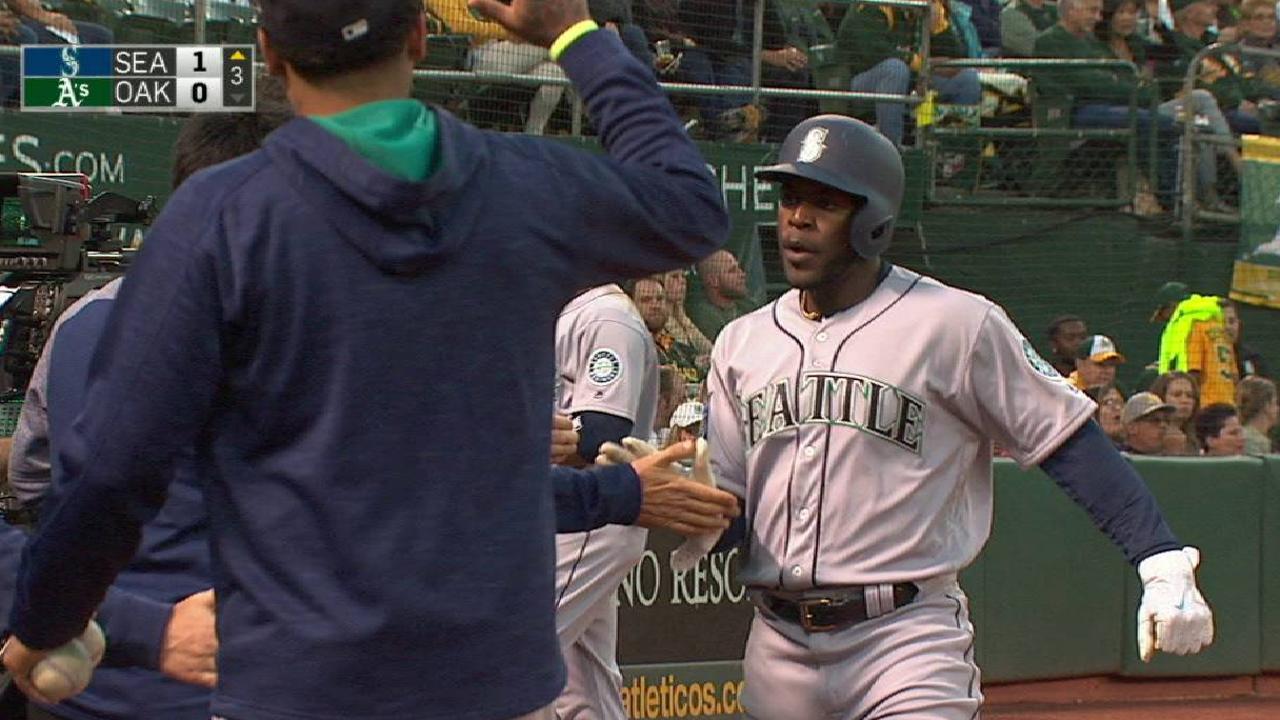 Haniger said he's been very careful with his recovery. He lifted weights, ran and did some agility drills in Seattle while the team was on the recently completed road trip, and he said he would progress to long toss soon.
"I'm taking it slow as far as building up each day," said Haniger, 26. "I'm just trying to remind myself that a setback is the last thing I want."
But he admitted to being beyond eager to get back on the field.
"I'm kind of chomping at the bit," Haniger said. "Hopefully this next week goes by fast."
Worth noting
Servais said starter James Paxton (left forearm strain), who's been on the DL since May 5, would move up to pitching a bullpen session Wednesday or Thursday. The other two injured starters, Felix Hernandez and Hisashi Iwakuma, both of whom are sidelined with right shoulder inflammation, are "probably a little behind Pax."
Doug Miller is a reporter for MLB.com. Follow him on Twitter @DougMillerMLB. This story was not subject to the approval of Major League Baseball or its clubs.