Braves still adapting to use of DH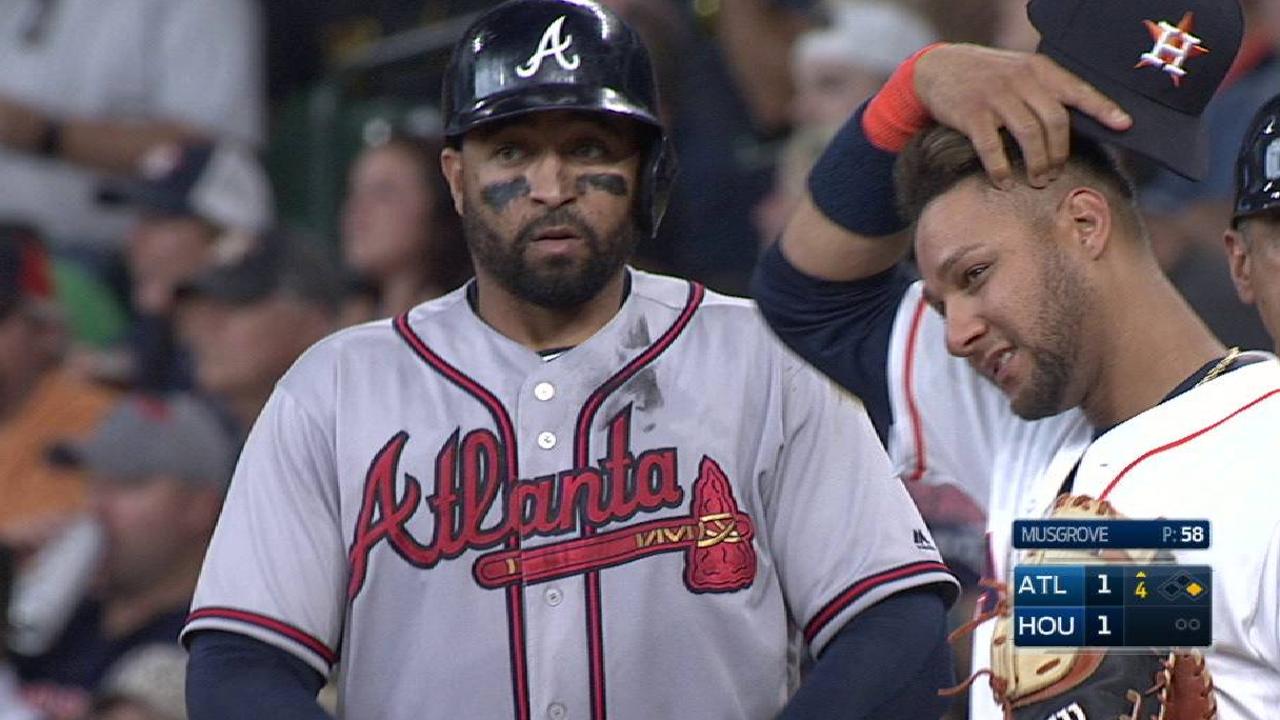 TORONTO -- Braves manager Brian Snitker will not be upset when this seven-game, three-city road trip concludes Tuesday night. The stops in two American League cities -- Houston and Toronto -- have been void of the additional in-game strategic decisions the National League creates.
At the same time, Snitker has been reminded it's not necessarily easy to choose a designated hitter from a roster filled with players unaccustomed to the role.
When Snitker arrived at Rogers Centre for Monday night's series opener against the Blue Jays, he constructed a lineup that included Matt Kemp as the designated hitter. He thought he was doing Kemp a favor by giving him a chance to rest his legs, but when the veteran outfielder said he'd much rather play in the field, a lineup switch moved Brandon Phillips to the DH role.
Here's how the #Braves will line up tonight vs. the Blue Jays! #ChopOn https://t.co/fvjKCr3Jkw pic.twitter.com/TcDgVUMkDB

— Atlanta Braves (@Braves) May 15, 2017
"A lot of guys don't want to DH now just because it's a different mindset," Snitker said. "It's one of those things where you're inactive, inactive, and then all of a sudden you've got to get ramped up and ready to go [for a plate appearance]."
Kemp has batted .268 (11-for-41) with five home runs in the 10 games he has served as a DH during his career. He tallied a pair of hits, including a double, when he filled this role during last week's series-opening loss to the Astros.
The Braves used Kemp and then Nick Markakis as their DH during that series in Houston. Snitker was not sure who would fill that role during Tuesday's series finale against the Blue Jays.
"It's like Bobby [Cox] used to say, 'You can just sit on a bag of balls and watch the game when you're using that DH,'" Snitker said. "Then there's also that mindset where our guys aren't conditioned to DH. These American League teams have a DH with a guy who has been around a bit. That's what they do. Our guys are used to staying in the game the whole time."
Mark Bowman has covered the Braves for MLB.com since 2001. This story was not subject to the approval of Major League Baseball or its clubs.