Inbox: Are 'Cole to Yanks' trade rumors legit?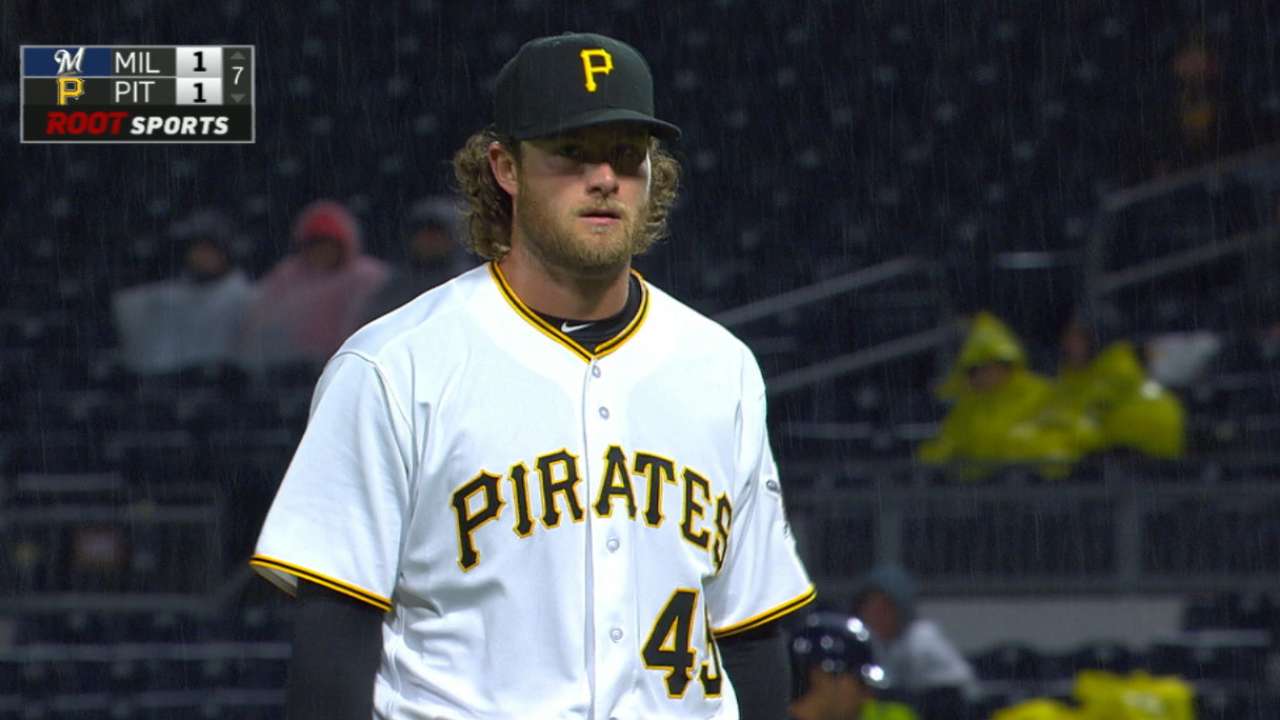 With Pittsburgh off on Monday after ending a tough week with two wins to earn a split of a four-game set with Arizona, it's a good time to tackle some more of your questions in a new Pirates Inbox.
This time around, we're covering pitching prospects, the future of the front office and more:
@adamdberry I know it's early but who could be on the trade block and who could be potentially receive in return if Cole to the Yankees happens?

— Austin Bechtold (@AustinRBechtold) May 13, 2017
The idea of "Gerrit Cole to the Yankees" is purely speculation at this point, to be clear. Pirates general manager Neal Huntington was recently asked about reports suggesting the Yankees would attempt to acquire Cole, and this was his response: "I haven't seen it, so I don't care."
"Our expectation is that Gerrit's going to be a Pirate for a while," Huntington added.
The Bucs would have to decide it's time to move Cole, and there's no indication they've reached that point yet.
• Submit a question to the Pirates Inbox
That said, Cole's name is going to come up in trade rumors if the Pirates aren't contending at the July 31 non-waiver Trade Deadline. He is a legitimate top-of-the-rotation arm, he has shown he is healthy again and he is under club control for two increasingly expensive years after this one. Cole is also the kind of player who could bring back a big haul of young players.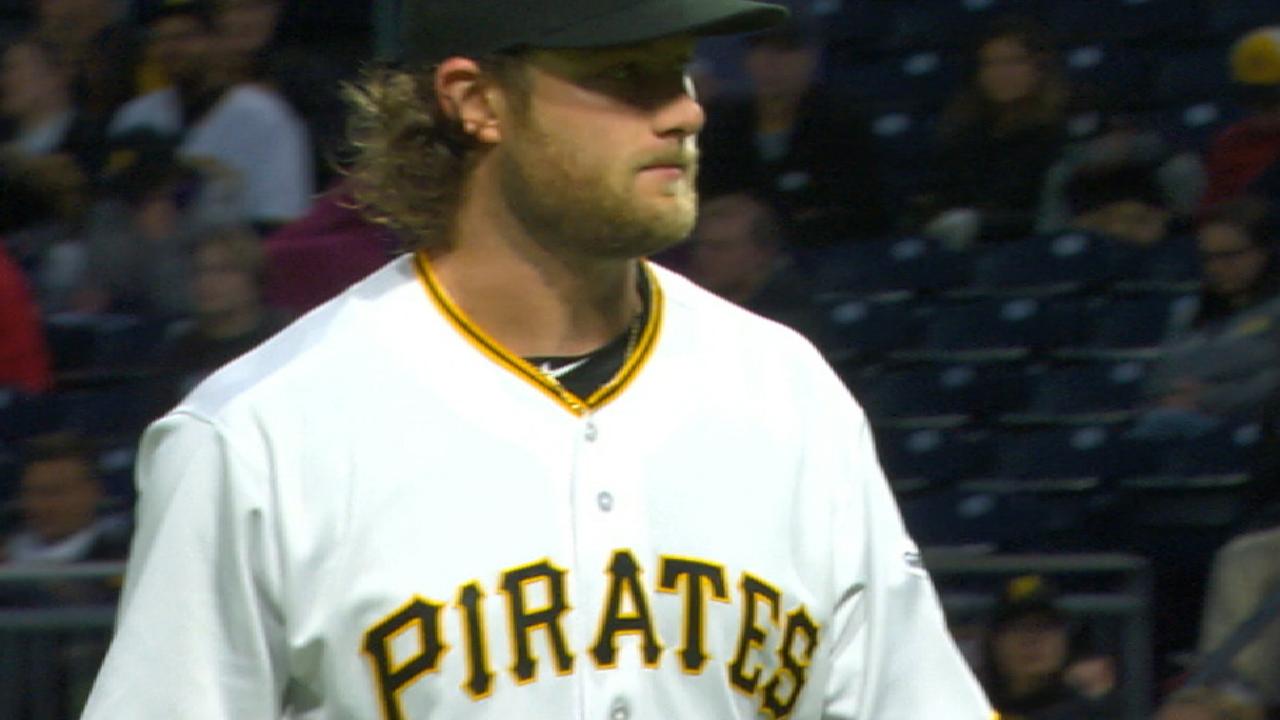 As for who else might be available, take a look at the Bucs' impending free agents and go from there. Andrew McCutchen is in the final guaranteed year of his deal, and he was available this offseason. The question now, considering McCutchen's performance, is how other teams might evaluate him.
This is also Tony Watson's last season under club control. Juan Nicasio will be a free agent at the end of the year, as will John Jaso and Antonio Bastardo.
@adamdberry most likely pitching prospect to be called up that hasn't been up before?

— Adam Eagler (@bluejokr) May 14, 2017
The first name that comes to mind is No. 22 prospect Edgar Santana, who entered Monday with five saves and a 0.42 ERA with 20 strikeouts in 21 1/3 innings for Triple-A Indianapolis. The 25-year-old Santana was impressive this spring, catching people's attention with his unique story -- he didn't pick up a baseball until he was 19 years old -- and a nasty slider.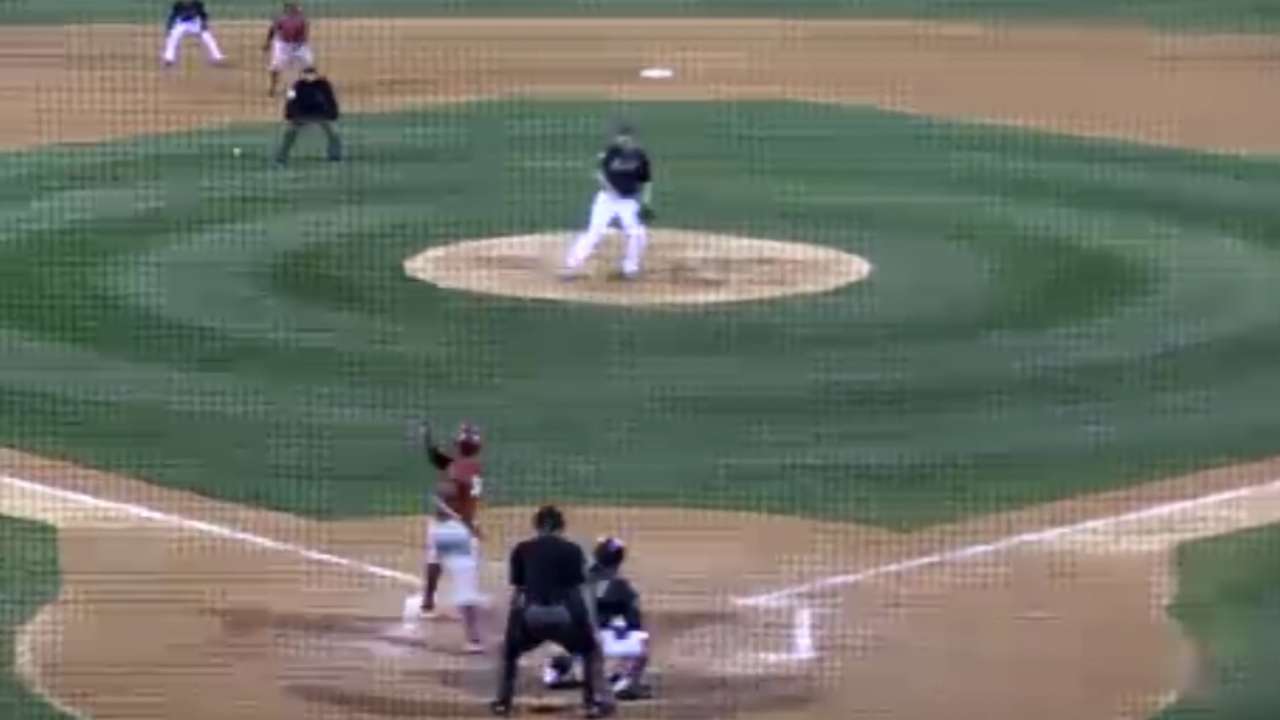 As for the rotation, Steven Brault and Drew Hutchison are the Pirates' next options if they need another starter, but they don't fit this description because they've been up before. Tyler Eppler and Clay Holmes have pitched well, but they are a bit farther behind. Keep an eye on Nick Kingham, who returned to the mound after a late-spring ankle injury. He might have been ready for the Majors around this time, if everything had gone well, but the delayed start probably set back his timeline.
@adamdberry I love Glasnow potential as much as anyone, but how much longer of a leash does he have?

— Jonathan (@theoljohnnyboy) May 14, 2017
Huntington said in Spring Training that the fifth starter wouldn't be on a short leash, and that was before the loss of Jameson Taillon put a dent in their rotation depth. Tyler Glasnow looked good in his first two starts this month and felt like he was figuring out some things with his delivery, then he got hit hard by the D-backs and couldn't make it out of the third inning Friday.
The only thing that might bring Glasnow's spot into question is another series of short starts that strain the bullpen. Otherwise, they'll let him continue developing in the big league rotation.
@adamdberry Any info about the job security of Huntington and Hurdle?

— Davidoff (@Davidoffsmoker) May 13, 2017
I don't think a disappointing season followed by a slow start is putting their jobs in immediate danger, if that's what you're getting at, but their status is still worth monitoring. Both Huntington and manager Clint Hurdle are in the final guaranteed year of their contracts, and neither has had his 2018 option picked up by the club.
Pirates chairman Bob Nutting said in Spring Training that their deals weren't "top of mind" for him, but it is obviously something the club will have to address before the end of the season. The longer it lingers, the more questions there will be, especially if the Bucs fall out of contention.
What's your opinion on the Jung Ho Kang situation? Do you think he will play for the Bucs this season?
-- Tera P., Pittsburgh
I can't claim much expertise regarding the South Korean legal system, which seems to be where that question will be answered. Kang reportedly has an appeals hearing set for May 25, presumably looking to have his suspended eight-month jail sentence reduced to a fine (or less) so that his request for a work visa will be granted.
In other words, there are a number of steps to clear. There's the appeals hearing, the visa application and, if/when he reaches the United States, the process of getting ready to play. Kang probably wouldn't require the equivalent of a full Spring Training, but he would need time for the necessary conditioning and at-bats.
Adam Berry has covered the Pirates for MLB.com since 2015. Follow him on Twitter and Facebook, read his blog and listen to his podcast. This story was not subject to the approval of Major League Baseball or its clubs.