Sox catcher Soto to undergo elbow surgery
Club purchases contract of right-hander Infante from Triple-A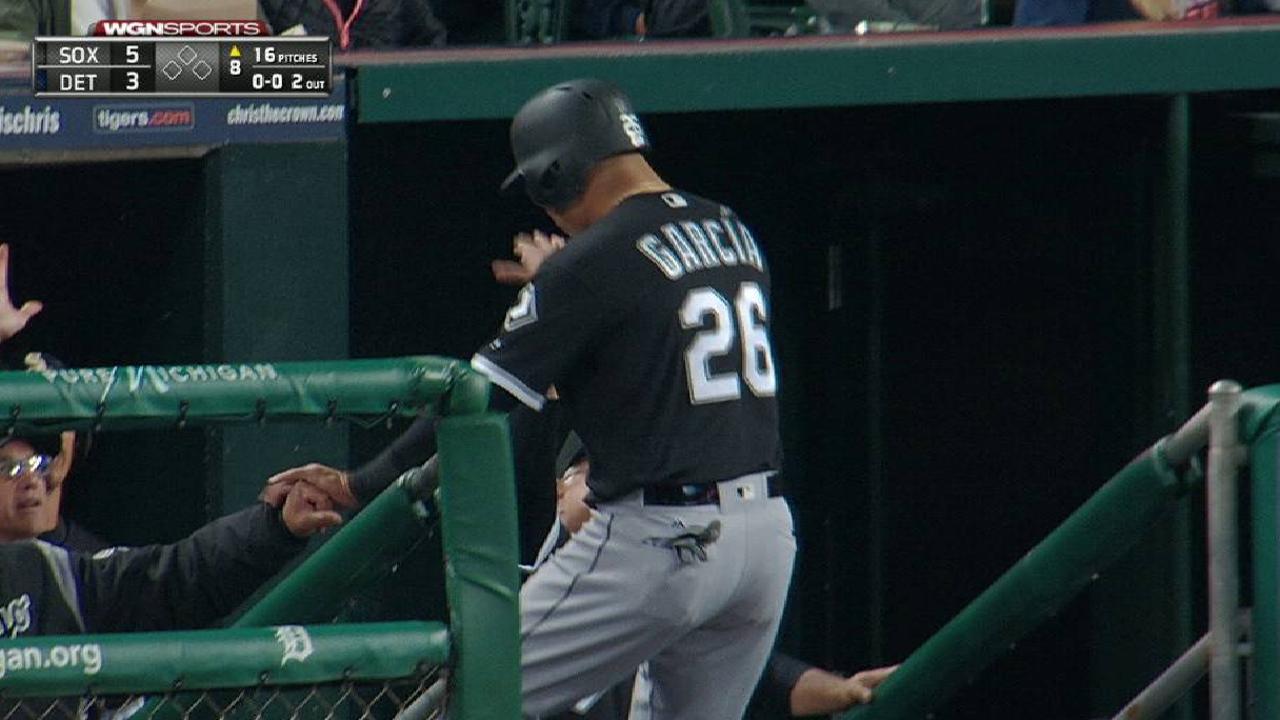 ANAHEIM -- The White Sox arrived in Southern California without their catcher. They had best get used to it.
The club announced that catcher Geovany Soto would have arthroscopic surgery on his right elbow and be out a minimum of three months.
White Sox manager Rick Renteria said he thought Soto, 34, was handling the setback as well as could be expected.
"I think he's fine," Renteria said. "Obviously nobody ever wants to go down, particularly the catcher -- who's been doing a really nice job for us. I think he was having a lot of fun and enjoying his opportunity here.
"I just think he wants to resolve the pain in his elbow. I guess it's been pretty significant."
Soto is scheduled to undergo surgery Tuesday for debridement with loose body removal on his right elbow, which landed him on the disabled list twice over the season's first six weeks.
Soto signed a one-year contract with the White Sox in the offseason and was hitting .190 with three home runs in 13 games.
With Soto out, the White Sox catching duties have fallen to Omar Narvaez (.228, no homers, three RBIs in 57 at-bats) and Kevan Smith (.133, no homers, 1 RBI, 15 at-bats).
"I don't think they're overwhelmed by any means," Renteria said. "I think they feel good, they're comfortable in their own skin and what they're capable of doing.
"I think we continue to monitor and Coop [pitching coach Dan Cooper] continues to talk to them in between innings and certain situations. They're fine."
Shields improved
Right-hander James Shields (right lat strain) threw on the field prior to Monday's game and came away encouraged.
"I just kind of tested it out to see if I'm feeling anything, and I felt great today," Shields said. "Positive and in the right direction. We're going to move on [Tuesday] and start the throwing program."
Shields, 35, already had one setback in his return and admitted to some frustration.
"When you're not throwing for a long time and watching the guys play, you get a little itchy," he said. "I know it's a process, and I'm going try and stick to the process. It's been fairly frustrating for me, but today was a great day."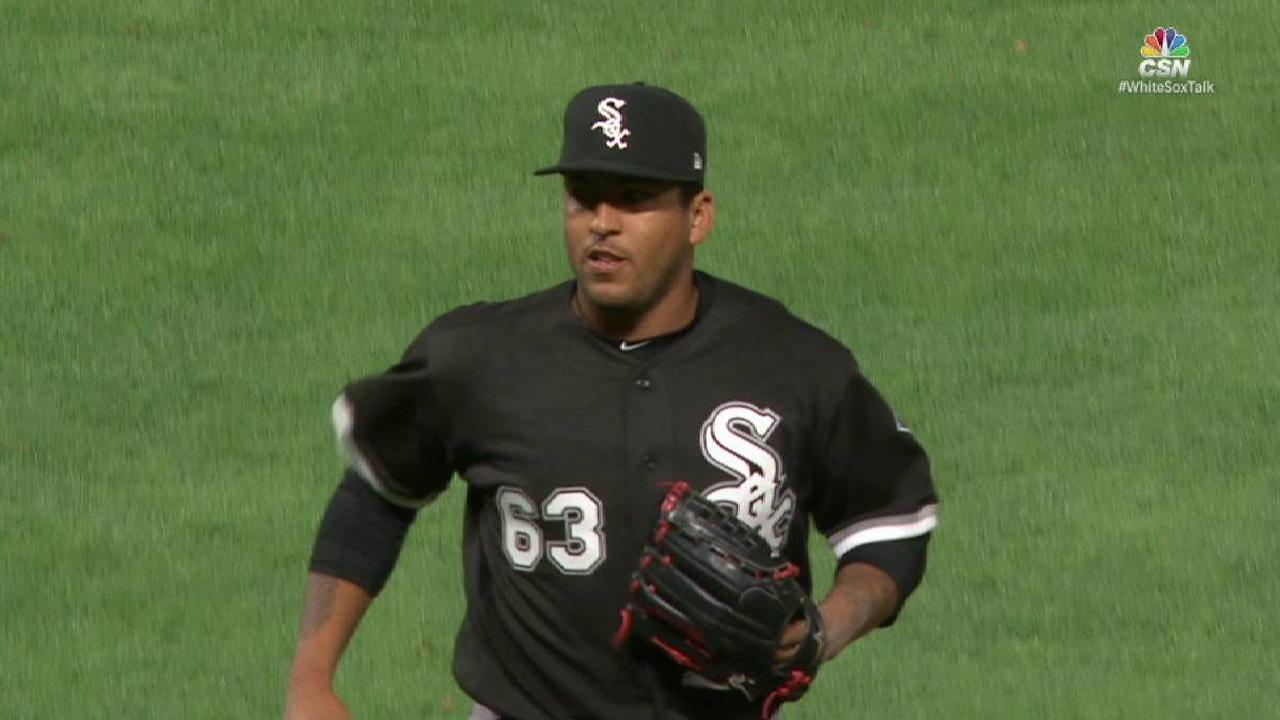 Infante returns
Seven years after making his Major League debut with the White Sox, right-handed reliever Gregory Infante returned to the team Monday. He takes the spot of infielder Cody Asche, who was optioned to Triple-A Charlotte.
On Monday night, Infante tossed a scoreless inning in relief, allowing one hit and striking out one in the 5-3 loss to the Angels.
"I'm very happy to get this opportunity to pitch here again," Infante said before the game. "The last seven years were tough years. I worked a lot to get to this point again."
• White Sox want prospects to keep developing
Infante, 29, was 0-1 with a 2.08 ERA and three saves for Charlotte. He appeared in five games with the White Sox in 2010, before spending most of the past seven years in the Minors.
Infante said he felt appreciative of the opportunity and respectful of all the work it took to return after learning the news.
"I was just happy," he said. "I took a moment to realize all the work and all the things I had to pass through the last seven years. It was a very satisfying moment."
Anderson back
Shortstop Tim Anderson returned to the team Monday after being allowed to miss three games to attend the funeral of his close friend. The White Sox played a man short over the weekend.
"They've definitely been in my corner and showed me support," he said. "It means a lot. It speaks highly to the kind of organization they are. They really care about their players."
Anderson was not in the lineup Monday, but Renteria said he would be back Tuesday.
Steve Dilbeck is a contributor to MLB.com and covered the White Sox on Monday. This story was not subject to the approval of Major League Baseball or its clubs.