MLB.com Columnist
Phil Rogers
Struggling Cubs leave NL Central wide open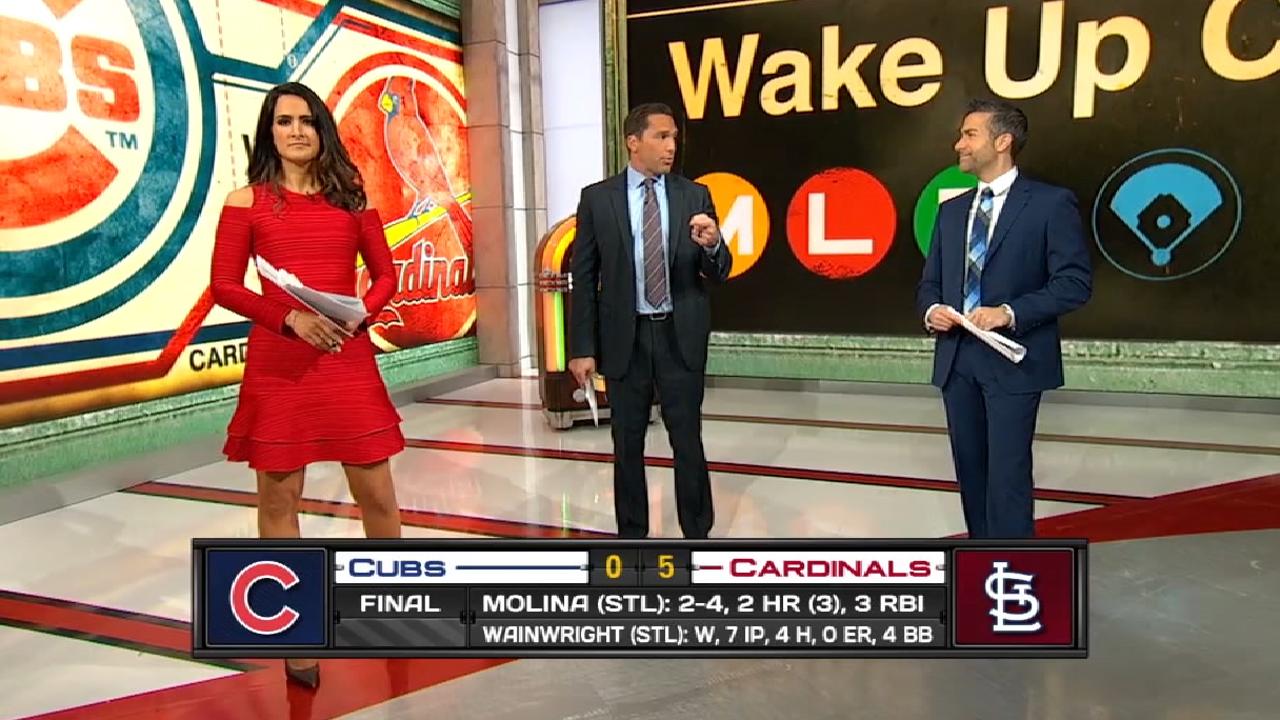 Maybe the Cubs aren't going to run away with the division title again, after all. That means the National League Central could become the land of opportunity this summer.
Imagine the possibilities. The most obvious one is …
Return of the heavyweight champs
While the end of the Cubs' drought was the story of the year in sports in 2016, it didn't play well in St. Louis and throughout Redbird Nation. It's safe to say that the franchise that won 19 pennants between the Cubs' past two would dearly love to claim the upper hand again after signing Dexter Fowler, who had been Joe Maddon's catalyst the past two years.
Watching Adam Wainwright shut down the Cubs while Yadier Molina slugged two home runs on Sunday, you could see how the Cardinals could turn this into a long, tense summer on the North Side of Chicago. Mike Matheny's team is on pace for 94 victories, thanks in large part to improved fielding and the NL's best starting rotation.
Despite losing the electric arm of Alex Reyes to Tommy John surgery at the start of Spring Training, St. Louis has hung up a 3.42 rotation ERA. Wainwright has been the weak link in a group led by Carlos Martinez. Mike Leake, Lance Lynn and Michael Wacha have bounced back from injuries and performance issues, with Lynn's post-TJ performance serving as an every-fifth-day inspiration for Reyes.
The Cardinals remain a big bat or two away from joining discussion of the NL's elite teams, but they don't need to score a lot of runs to win. Trevor Rosenthal is throwing invisible fastballs again, this time as a setup man for Seung Hwan Oh.
Look for an interesting turf war when the Cards visit Wrigley Field for the first time this season June 2-4. The season series is 3-3.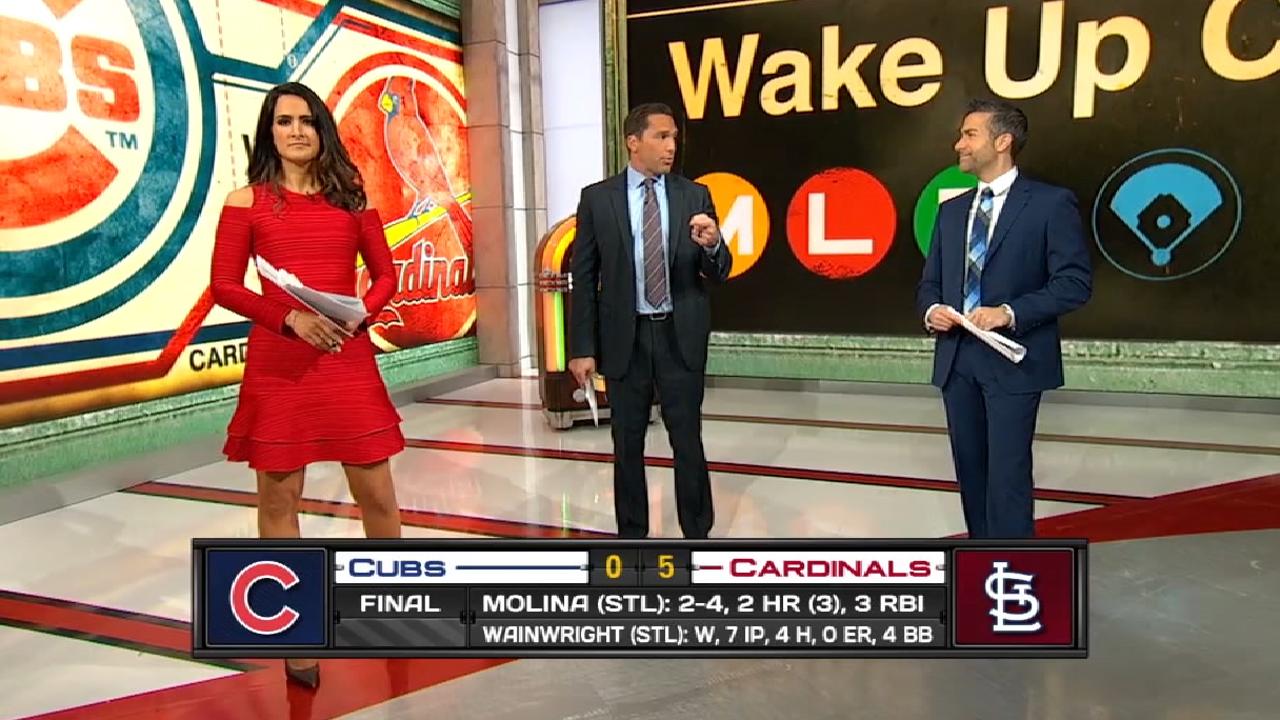 The Central also features a couple of surprising storylines, beginning with …
Billy Hamilton and the surehanded Reds
Defense was the Cubs' calling card in 2016, but that advantage resides in Cincinnati this season. The Reds rank first in Defensive Efficiency rankings compiled by Baseball Prospectus, which isn't really as much of a surprise as it sounds.
Cincy played good defense when Dusty Baker was the manager, and while it was obscured by pitching problems that skill never really left, the Reds ranked in the middle of the pack in BP's defensive efficiency metric in 2014 and '15, improved to seventh last season and are winning games with their gloves this season.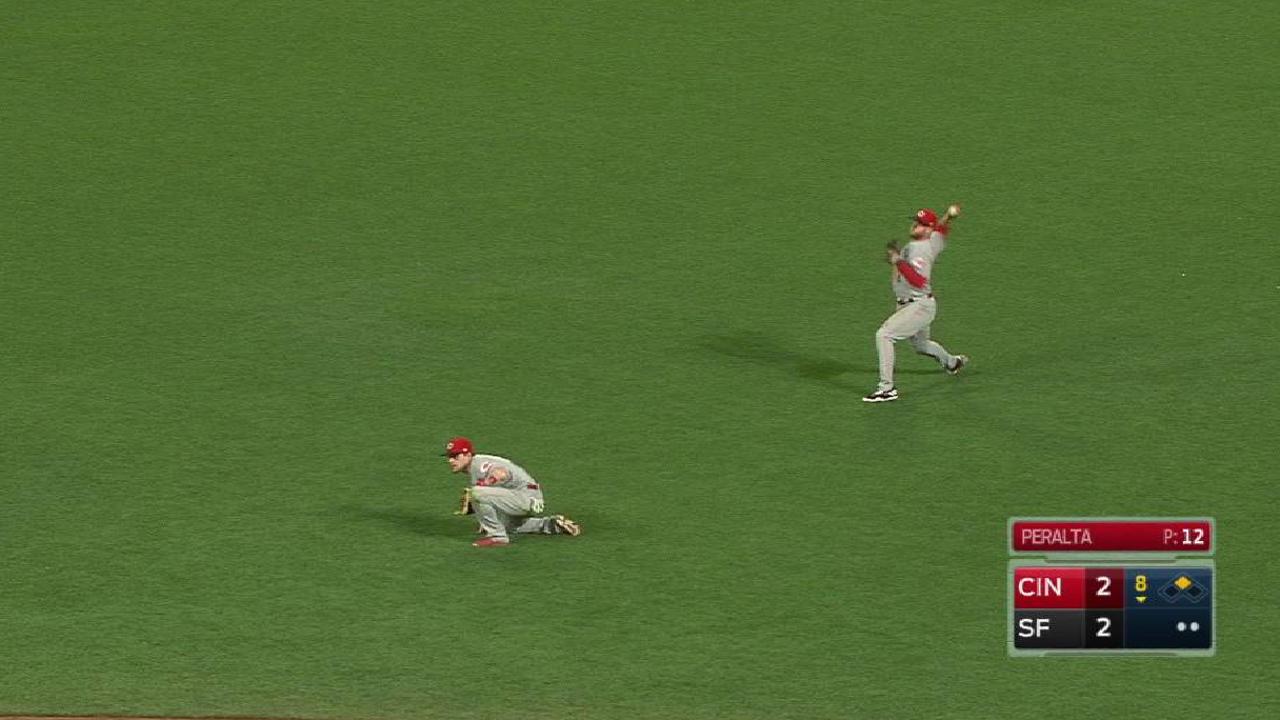 Third baseman Eugenio Suarez, praised as a defensive shortstop by Omar Vizquel when he was with the Tigers, is playing like a Gold Glover. He's been worth 8 Defensive Runs Saved, according to FanGraphs. Five other Cincinnati players are on pace to compile more than 10 DRS over the season, including shortstop Zack Cozart (+3), first baseman Joey Votto (+4) and right fielder Scott Schebler (+3). Surprisingly the ground-covering Hamilton is at 0 DRS, but he won't be there for long. He was worth +15 and has been worth +38 over his career.
The Reds are the most balanced challenger to the Cubs. They rank sixth in the NL in run prevention and seventh in scoring, averaging 4.9 runs. They also are able to extend innings by getting men on base (7th in the NL in on-base percentage) and get 'em home with long balls (seventh in home runs).
But if you're looking for power hitters, check out …
The mystical, mythical Eric Thames and his Crew
Trade Ryan Braun for prospects and payroll flexibility? That might happen one day but probably not any time soon, as the Brewers have been as much fun to watch this season as any team this side of the Astros or Nationals. They've hung up a +24 run differential through 38 games after getting outscored by 62 runs a year ago.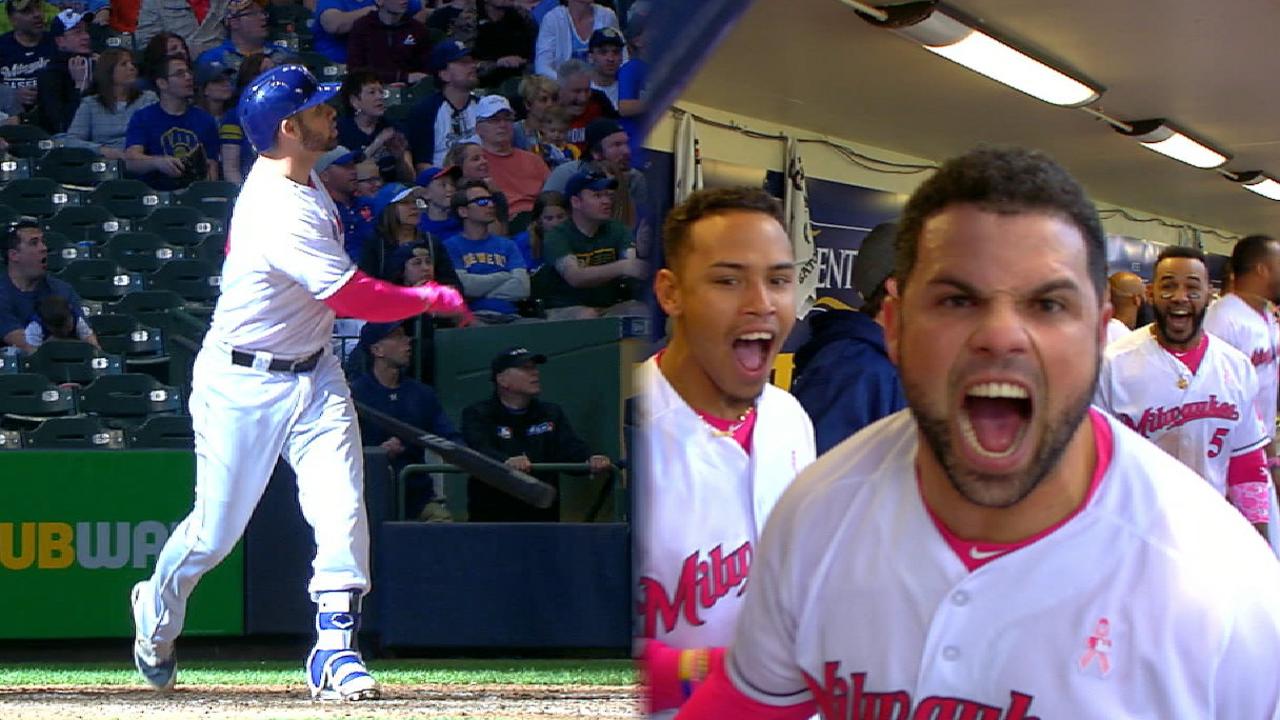 Of course, Thames was in Korea then. Along with new third baseman Travis Shaw, he's joined Braun to give Milwaukee a middle-of-the-order pitchers want to avoid. Thames is tied for the NL lead with 13 homers, and the Brewers are on track to hit 269.
The Brewers give up a lot of runs but are getting a big lift from rejuvenated veteran Matt Garza (2-0, 2.66 ERA in four starts). They're expected to shop Garza and other veterans at midseason, but they have the prospect depth to be major players in acquiring talent. You heard it here first.
And even if nothing has gone right for them so far …
Don't write off the Pirates
Like the Cubs, the Bucs are off to a troubling start. Between Jameson Taillon's surgery for suspected testicular cancer and Starling Marte's PED suspension, little has inspired good vibes in Pittsburgh.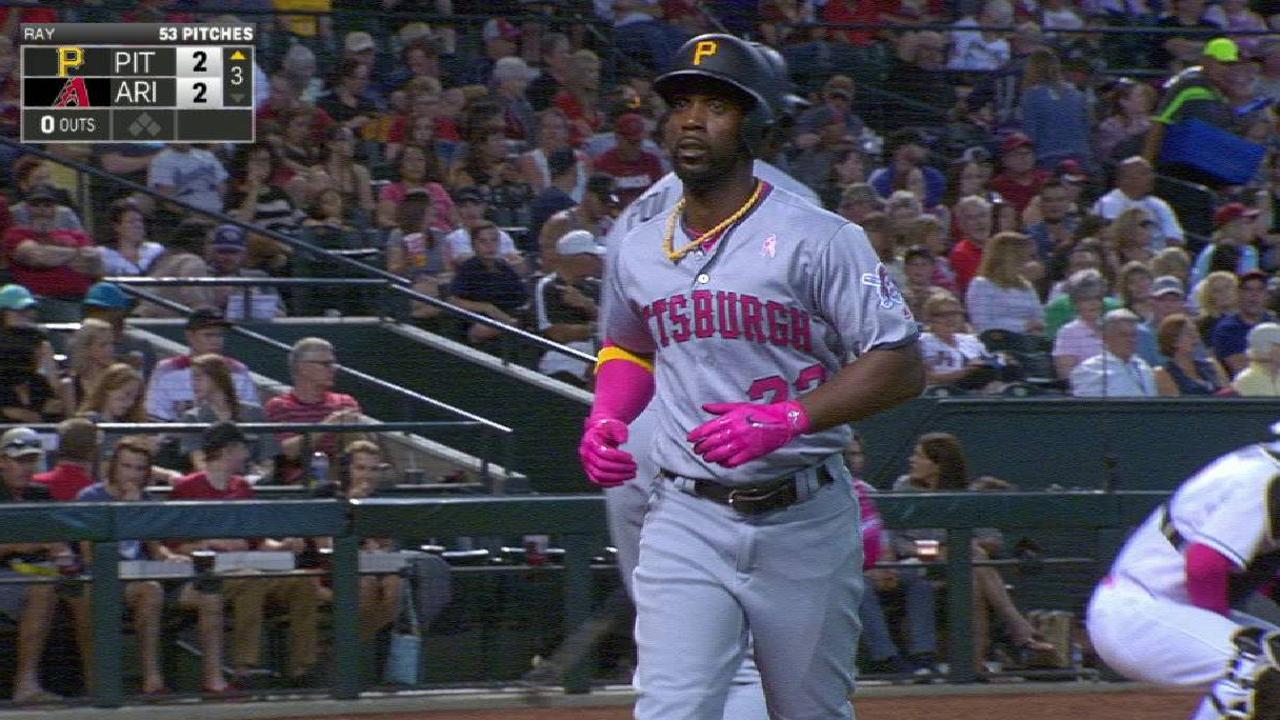 Just ask Gerrit Cole. The rugged ace has won only one of eight starts despite working five innings every time out and holding opponents to two or fewer earned runs in each of his last six starts.
The Pirates are averaging 2.5 runs in his starts, and that's not gonna get it done. The good news is that Andrew McCutchen and Gregory Polanco are too good not to get hot before too long.
With the Cubs slip-sliding out of the gate, the Bucs are two good weeks from regaining their threat status. They may not have a 95-win season in them, but the competition standard may wind up being lower than anyone expected.
Phil Rogers is a columnist for MLB.com. This story was not subject to the approval of Major League Baseball or its clubs.