MLB.com Columnist
Mark Feinsand
Were Jeter-led Yankees best Bombers squad?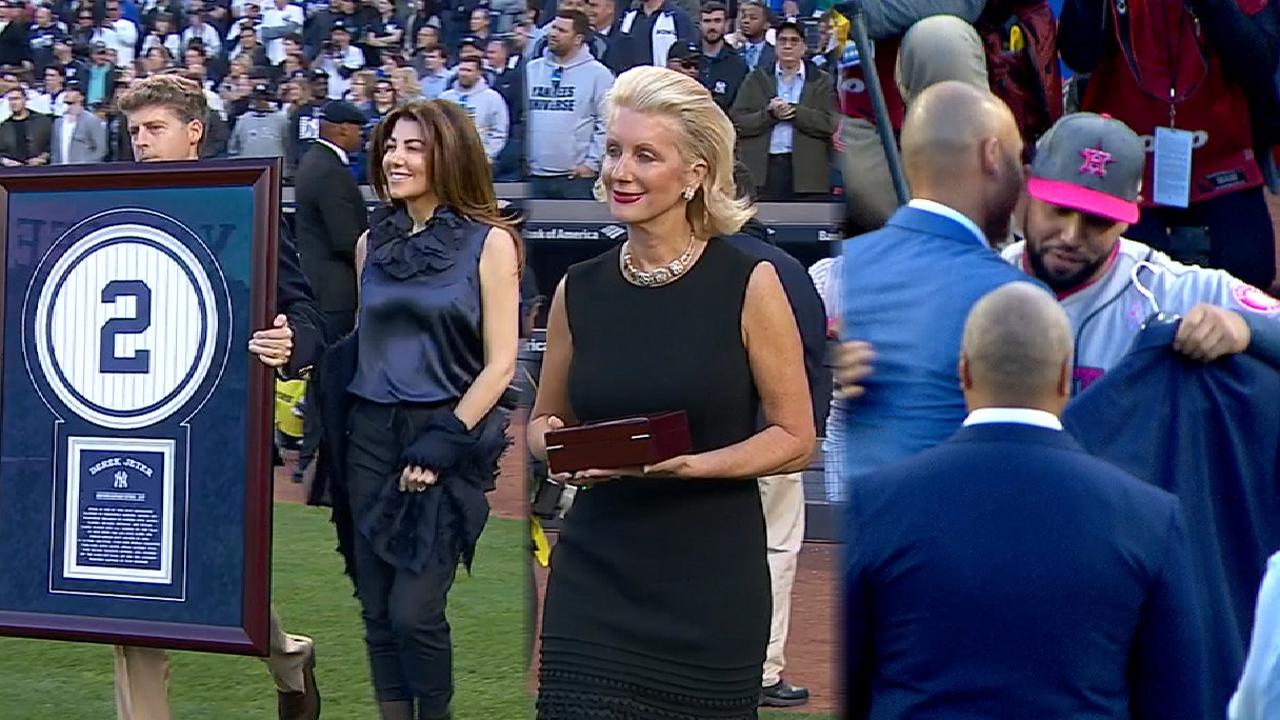 Were Joe Torre's Yankees the greatest team in the organization's illustrious history? One glance at Yankee Stadium's Monument Park, and the question doesn't seem so far-fetched.
Having a uniform number retired is one of the greatest honors a baseball player can be given. It's a recognition of a legendary career and the impact that player made on both his team and its city.
For years, the numbers hanging in the Bronx represented some of the greatest names in the game's history; guys like Babe Ruth, Lou Gehrig, Joe DiMaggio and Mickey Mantle, who aren't just four of the best to suit up for the Yanks, but among the greatest to wear a big league uniform.
Sunday night, Derek Jeter's No. 2 became the latest digit to be retired by the club, which has now taken 21 numbers out of circulation in honor of 22 players.
• 2 sweet: Yankees retire Jeter's iconic number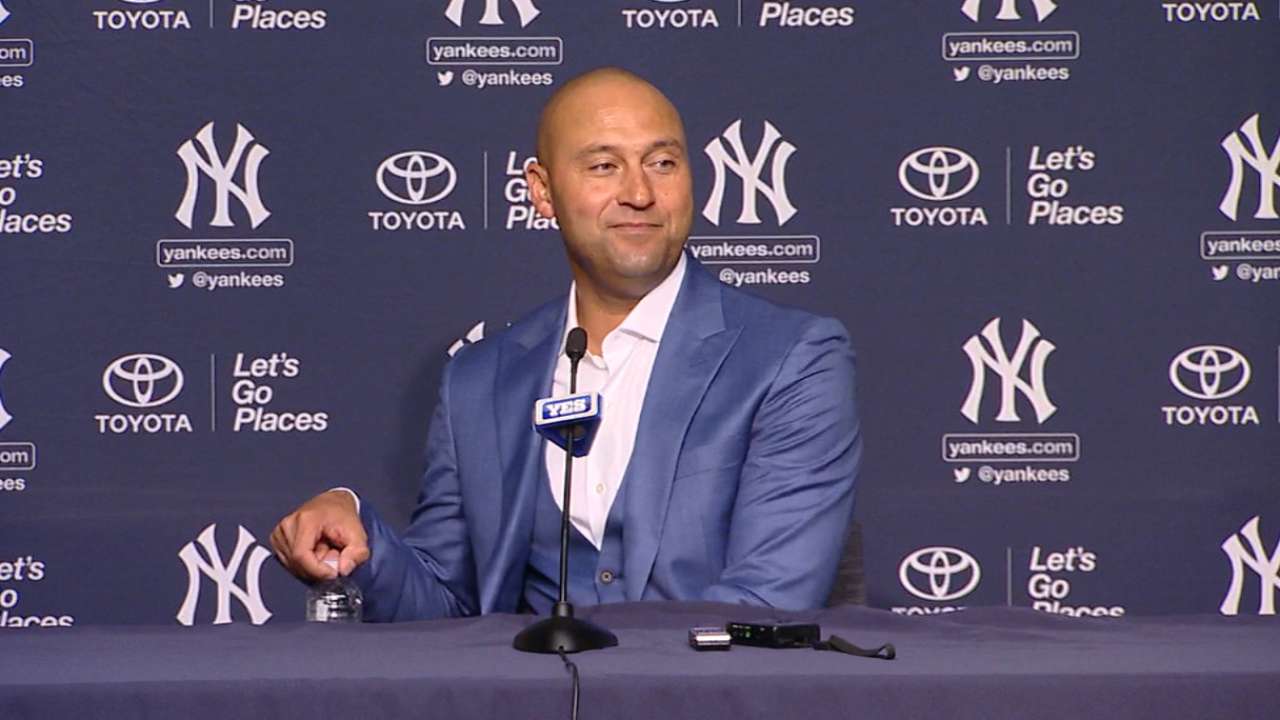 "He goes out there as one of the greatest Yankees of all time," said Tino Martinez, who was honored with a plaque in Monument Park in 2014 despite not having his number retired. "Probably the greatest Yankee of our generation."
While Jeter collected a total of five World Series rings during his career, the first four came under the guidance of Torre, who was inducted into the National Baseball Hall of Fame in 2014. Sunday night marked the figurative conclusion for that group, which saw its sixth -- and presumably final -- number retired by the organization.
• Fans decide Jeter's greatest play
Think about that for a moment. Five players -- Jeter, Mariano Rivera, Andy Pettitte, Jorge Posada and Bernie Williams -- and Torre now make up 27 percent of one of the game's most exclusive clubs.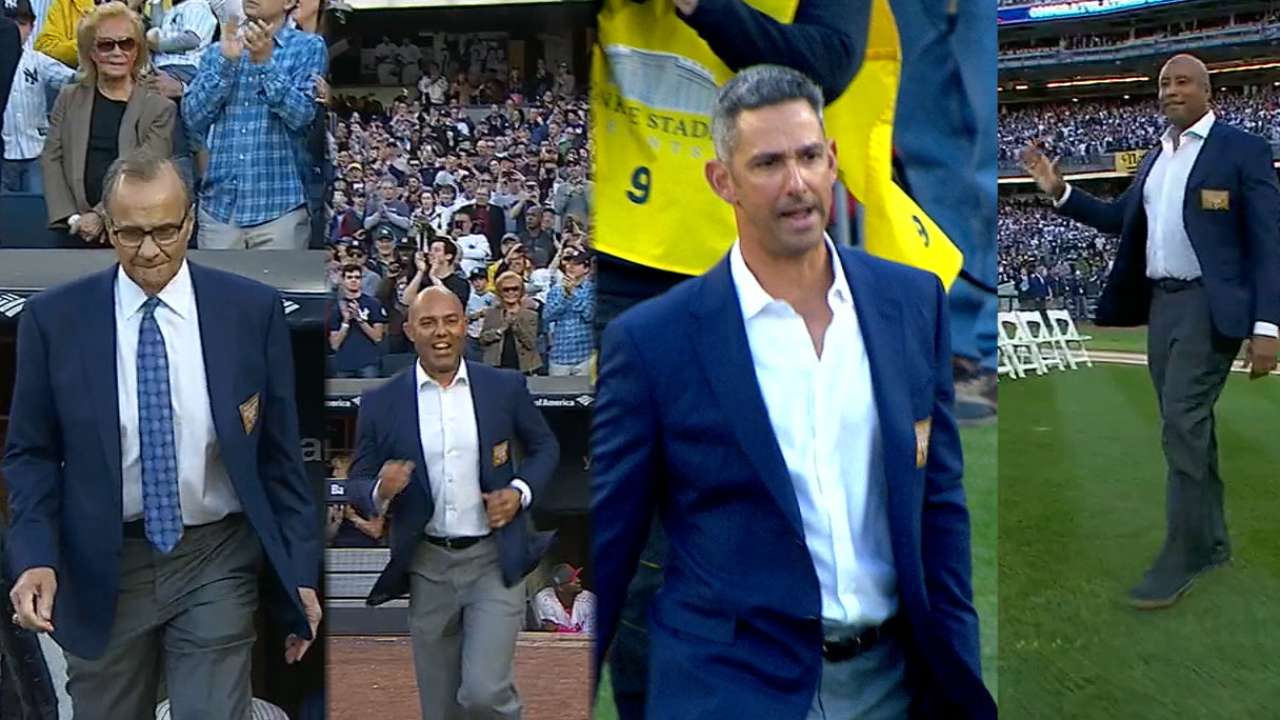 "It's an honor, when you're talking about the names of the Yankees who are there," said Posada, whose number was retired in 2015. "You play the game to do the job. It's super special, getting your number retired forever there. It's very new for me still when you look up and you see No. 20 there. I get chills."
To put it in perspective, 16 of the other 29 teams have retired six or fewer numbers in their entire history.
"I never took it for granted when we won," Jeter said. "But having five [players] from that group, it's kind of hard to believe."
What made that team so extraordinary? In Torre's eyes, it was the singular focus on what was ahead, not what had already been accomplished -- no matter how many rings had already been won.
"These guys never stopped to admire what they had done, because they realized -- and that goes for really any profession -- once you stop to admire something, you stop doing it," Torre said. "They stayed hungry. They felt more like a responsibility as opposed to feeling they needed to do it. They were working. This was their job, and they really made a commitment to each other."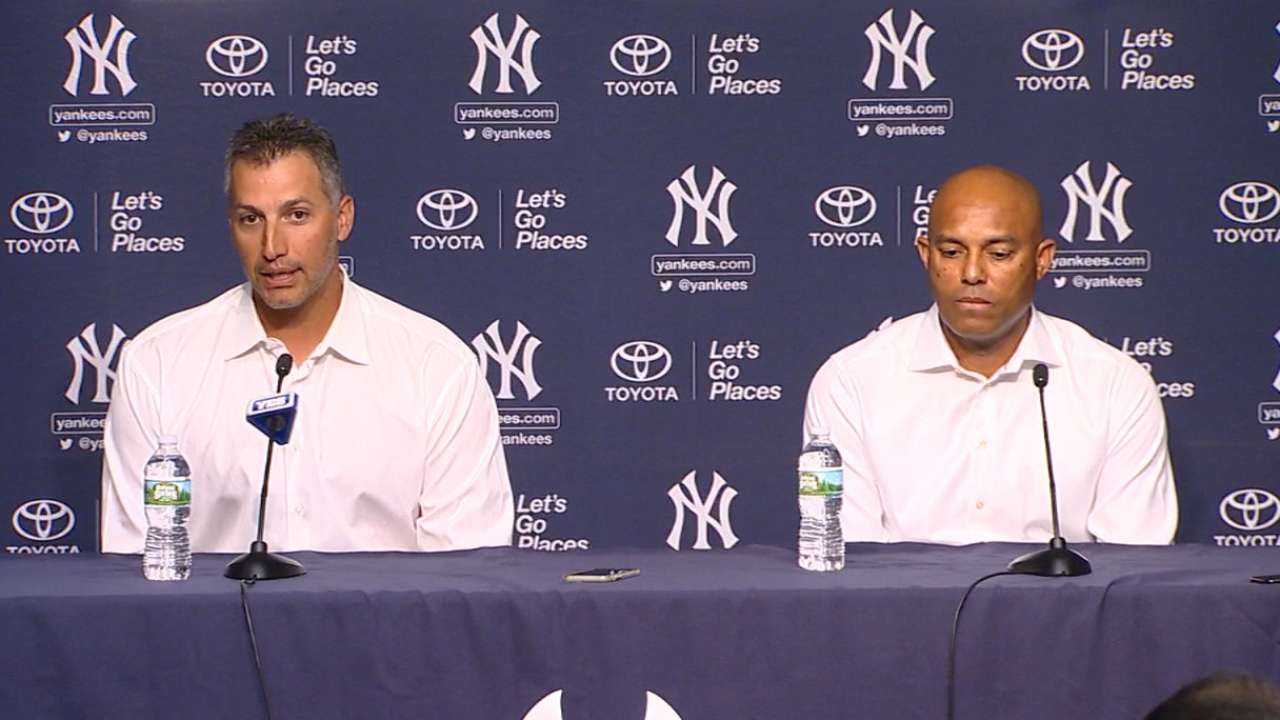 They did that job as well as anyone, winning 14 of 16 postseason series between 1996-2001. If not for a rare ninth-inning hiccup by Rivera in '01, that group would have won five titles in six seasons, including four straight.
"Looking back, I didn't appreciate it probably during the run, but the World Series appearances that we made from the '90s into the early-2000s, it's pretty remarkable," Pettitte said. "When you look back to see how many we were able to get to and how many of those we were able to win; now that I'm retired, you look back at that, that's pretty special."
Even with that loss to Arizona in 2001, the case can be made that Torre's 1996-2000 clubs were the gold standard for an organization that boasts more titles than any other in North American professional sports.
The 1931-33 Yanks are represented by nine players and manager Joe McCarthy in the Hall of Fame, including 75 percent of its everyday lineup. The 1949-53 teams won five straight World Series, a feat unmatched by any in baseball history, and while six players and manager Casey Stengel are represented among the retired numbers, they never had more than five of those players on the roster at the same time.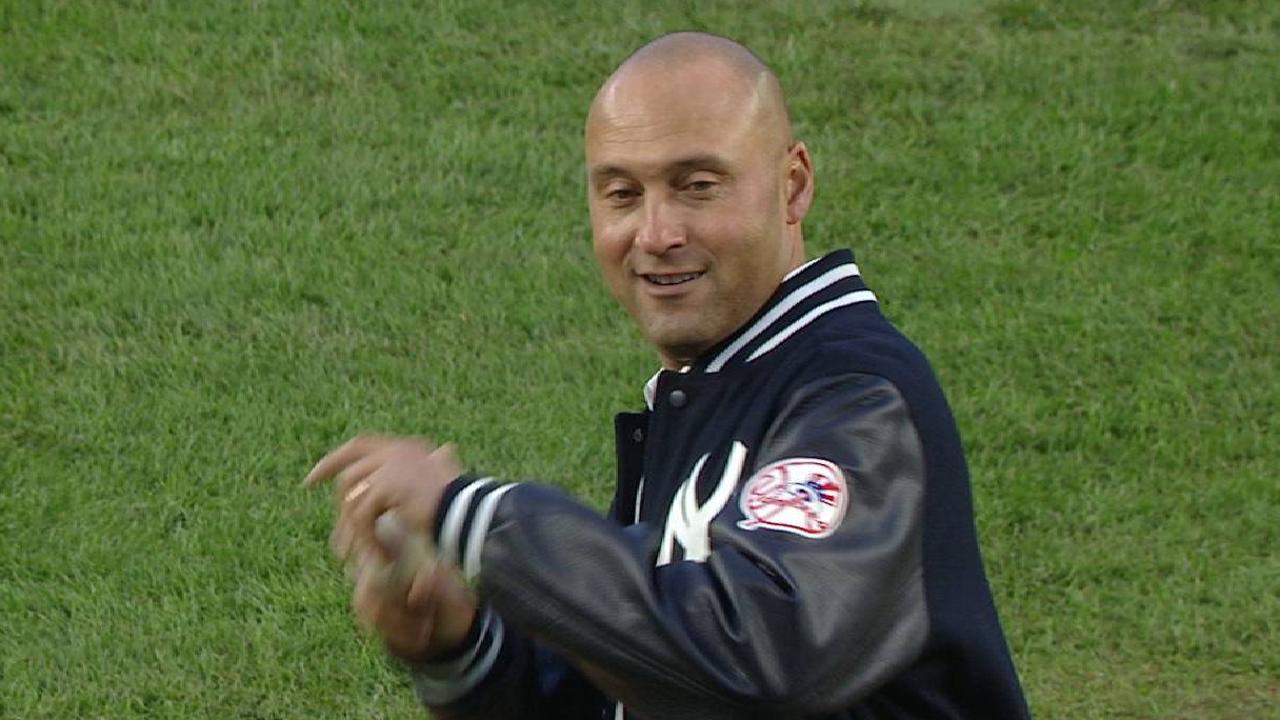 Of course, none of those teams had to win more than four postseason games to win those titles. Torre's teams needed 11 victories each fall to earn a ticker-tape parade, making it much more difficult to achieve that ultimate goal.
"To have the success that Joe and his players had for such a long period speaks volumes to the quality of players they had and how dominant they were for a long period of time," said Hall of Fame president Jeff Idelson. "It becomes difficult to say one dynasty was greater than another dynasty from different eras, but in the era in which they played, they certainly were the cream of the crop in Major League Baseball."
Now Nos. 2, 6, 20, 42, 46 and 51 will hang in Yankee Stadium forever, a permanent reminder of just how special that period actually was.
"We were blessed," Rivera said. "For me, to be able to play with the type of players that I did, to come up with the type of players I came up with, knowing their abilities day in and day out for so many years, you don't see that often. You talk about Babe Ruth, Yogi Berra and Lou Gehrig, Mickey Mantle, all those names there; we have the privilege and blessing to be there with those names. That says a lot about this group of guys."
The ceremonies are complete, the plaques and numbers securely fastened to the walls of Monument Park. The group will surely come together in the coming years when Jeter and Rivera are inducted into the Hall of Fame, though those celebrations will take place in Cooperstown and not the Bronx.
And so the book is closed on the latest -- and greatest? -- dynasty in Yankees history. Jeter never liked to reflect on his accomplishments during his playing days, but even he seems to have learned to appreciate what he and his pals were able to achieve during their remarkable run.
"Looking back, it was a special time and a special period in Yankee history," Jeter said. "And the fans never forget that, and that's what makes this organization so special."
Mark Feinsand, an executive reporter, originally joined MLB.com as a reporter in 2001. This story was not subject to the approval of Major League Baseball or its clubs.