Inbox: Will O's make move to bolster rotation?
Beat reporter Brittany Ghiroli answers fans' questions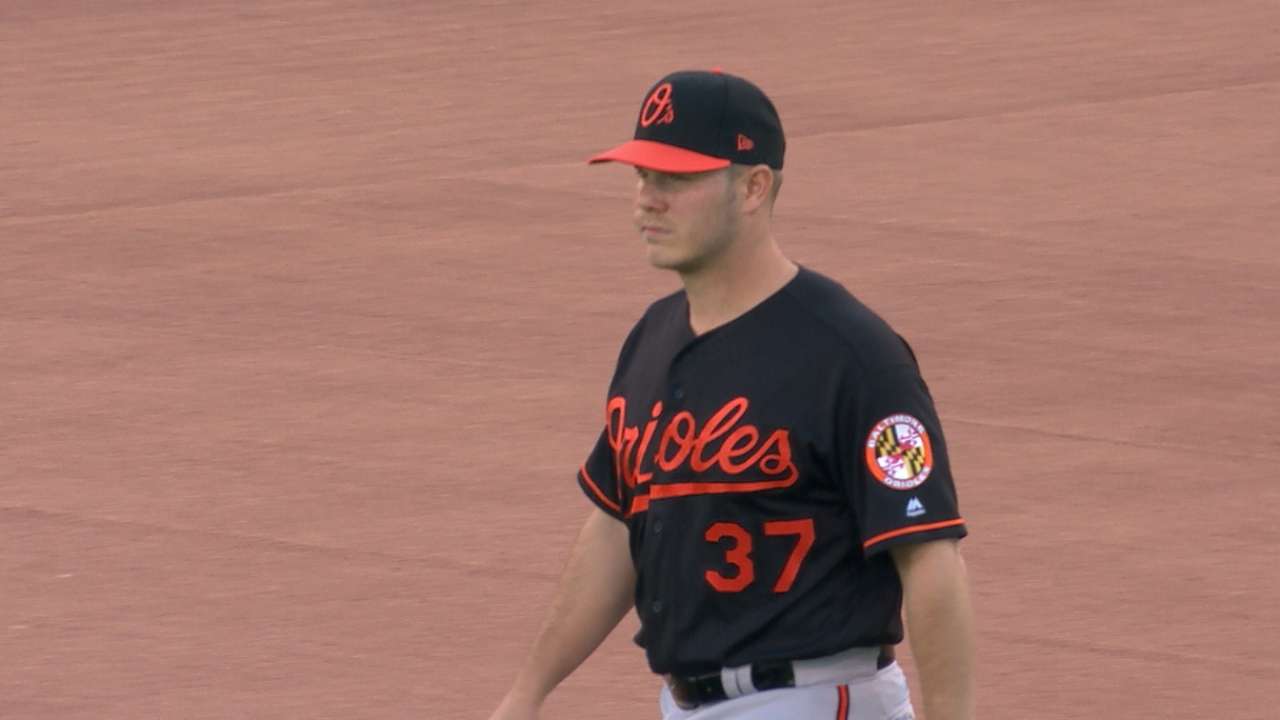 As the Orioles wrap a rough weekend sweep in Kansas City and head to Detroit for an off-day ahead of Tuesday's series opener, let's take a look at some of your latest -- and most pressing -- questions.
Do you think the Orioles will trade for a starter? The rotation is really struggling.
-- Chris S., Baltimore
I think it's probably too early to start speculating on acquiring upgrades to the Orioles' rotation, especially when they outperformed expectations in the month of April. There's no question they've hit a rough patch, and the consistency of Dylan Bundy -- Wade Miley also deserves some credit -- has helped keep them afloat.
• Submit a question to the Orioles Inbox
People keep asking about Ubaldo Jimenez and if his spot is in jeopardy, and if so, what better options does Baltimore have? There's not a clear-cut answer internally. And it's not just him. There's been a lot of inconsistency from multiple guys, including Kevin Gausman and Chris Tillman. The O's look like they're prepared to ride it out for now and hope someone gets into a groove. (To be fair, Tillman has only been back for two starts.)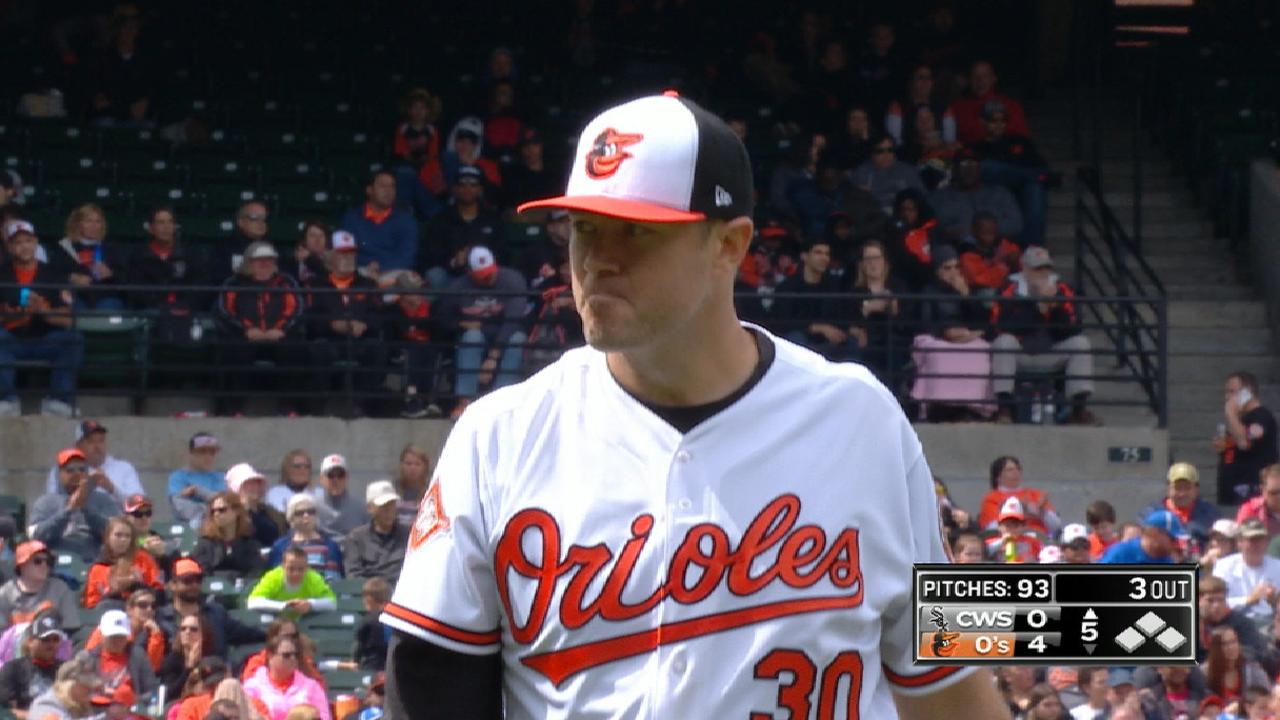 The good news is scouts from around baseball seem much higher on the Orioles' farm system than in recent years. For the first time in a while, they look like they have the pieces in the Minors to add an arm around the non-waiver Trade Deadline on July 31. It may require parting with a guy like Tanner Scott or Chance Sisco, and if Baltimore finds itself in a similar spot in July, executive vice president of baseball operations Dan Duquette is going to have to determine if that's a risk he's OK accepting.
What's the latest on Welington Castillo, and will his return mean Caleb Joseph is back to the bench? He was just starting to heat up.
-- Tim R., Columbia, Md.
The plan is for Castillo to join the team in Detroit for Tuesday's series opener, and I haven't heard anything that would change that schedule. I agree on Joseph, he was arguably the Orioles' hottest hitter this past week.
Manager Buck Showalter hinted in D.C. that Joseph would still get a fair amount of playing time, so I'd be surprised it he was all of a sudden relegated to playing just once a week. Both guys have a lot to offer, particularly since some of the O's bigger hitters are struggling to find some consistency.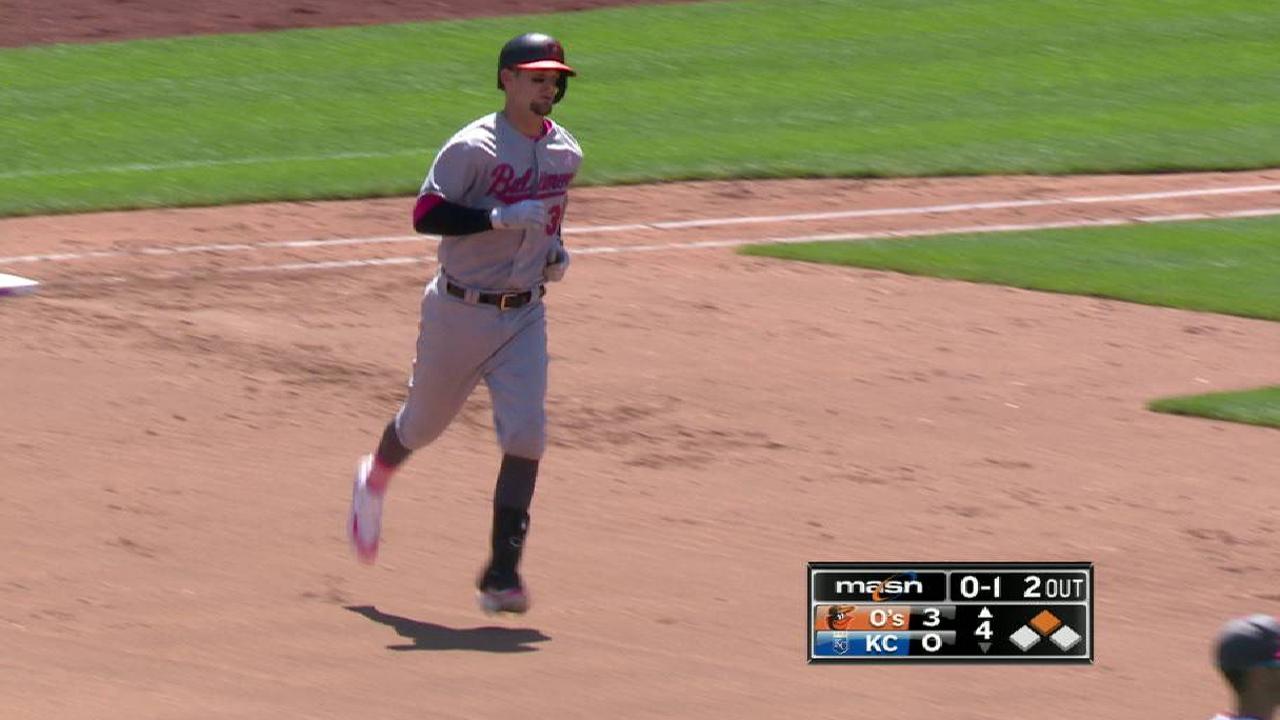 Any idea on when Zach Britton will be back?
-- Leslie K., Washington, D.C.
Not anytime soon. Britton, who is at the team's Spring Training facility in Sarasota, Fla., hasn't picked up a ball yet, and when he does, the team will be cautious in moving him along. The early estimate was anywhere from six to eight weeks, though Britton has said he expects to return sooner than that.
No one really knows or will be able to give any kind of educated guess about Britton's timetable until he starts a throwing program. Remember, this is a forearm injury he rehabbed before and came back too soon from. The focus now is on making sure the muscle is fully healed before pushing it.
Where is Hyun Soo Kim?
-- Anna C., New York
Kim is alive and well (and he played on Sunday), but I know what you mean. His playing time has been severely limited, and a lot of that has to do with how good rookie Trey Mancini has been. It's a tough spot for Showalter. You want to keep everyone involved as much as possible, but you also want to go with the hot hand. For now, I don't expect anything to change in regards to Kim's limited role.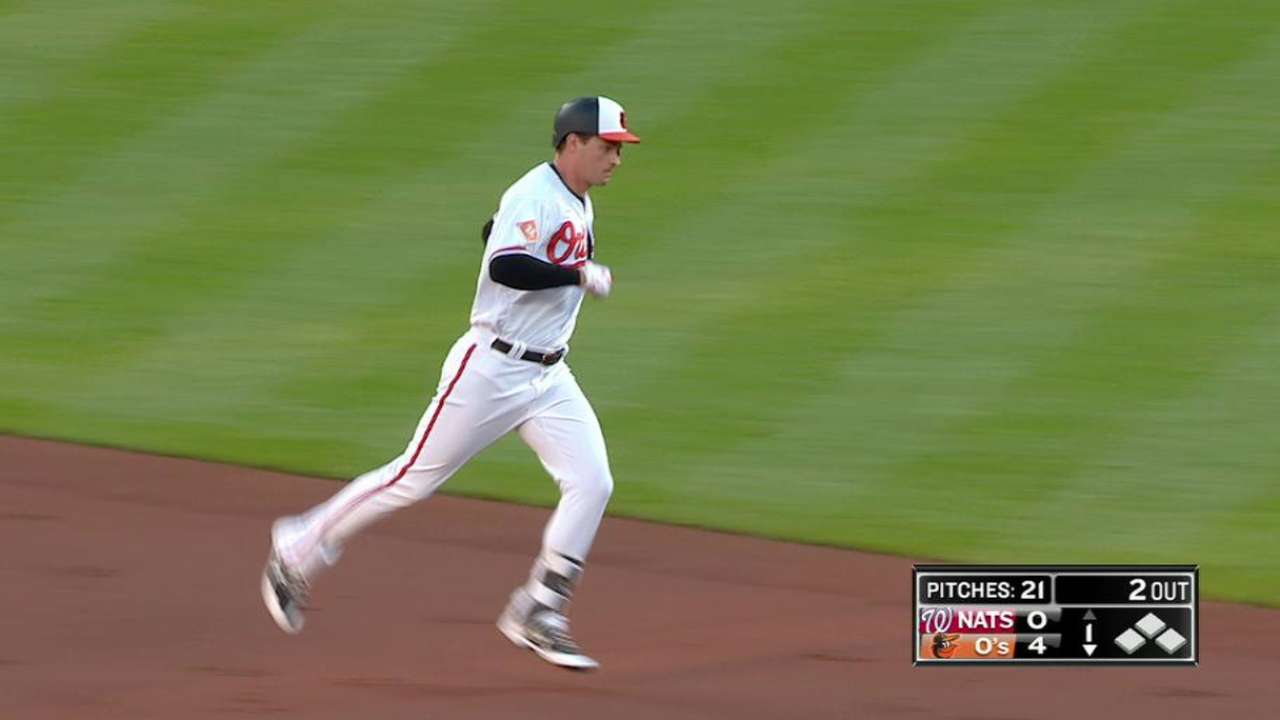 Should [fans] be concerned about Adam Jones' hip?
-- Tommy R., Virginia Beach, Va.
I don't think so, as Showalter told reporters in Kansas City the plan was to get Jones -- and shortstop J.J. Hardy -- the benefit of back-to-back days off. Showalter did mention Jones' hip, but most guys are already dealing with something and Jones made several dives the past week out in the outfield.
Jones is one of the toughest guys on the team, so if he's not in Tuesday's lineup, it would be much more of a concern. At this point, it looks like Showalter is just trying to avoid guys running on fumes. As always, stay tuned.
Brittany Ghiroli has covered the Orioles for MLB.com since 2010. Read her blog, Britt's Bird Watch, follow her on Facebook and Twitter @britt_ghiroli, and listen to her podcast. This story was not subject to the approval of Major League Baseball or its clubs.