MLB.com Columnist
Fred Zinkie
Fantasy411 chat: Is Altherr the real deal?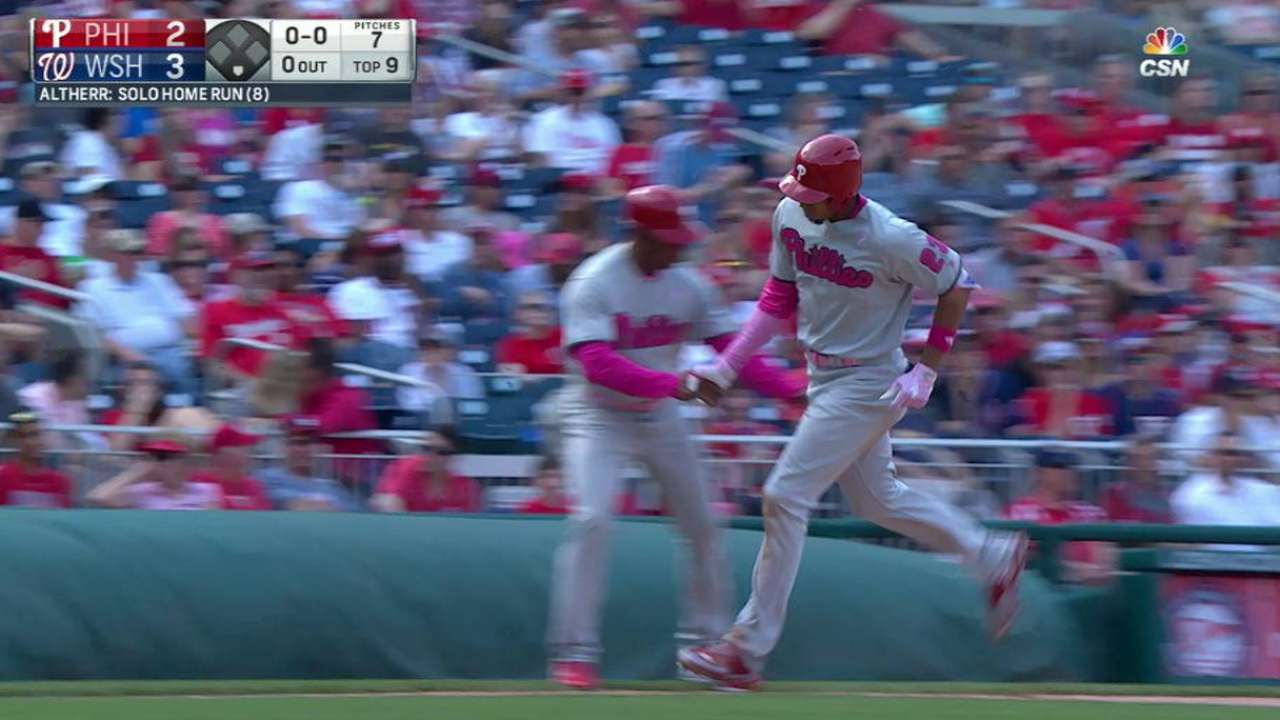 MLB.com fantasy expert Fred Zinkie fielded questions from fans during a live Twitter chat (at @fantasy411) on Monday. Read through the best of the Q&A below. Questions and answers have been edited for clarity.
@scott_peterson4: Please rank for the next month: Dellin Betances, Matt Bush and Brad Brach.
Fred Zinkie: Betances, Bush, Brach. Betances needs to be active in every league.
@texturequestion: Please rank Ben Gamel, Aaron Altherr and Avisail Garcia?
Zinkie: Altherr, Garcia, Gamel.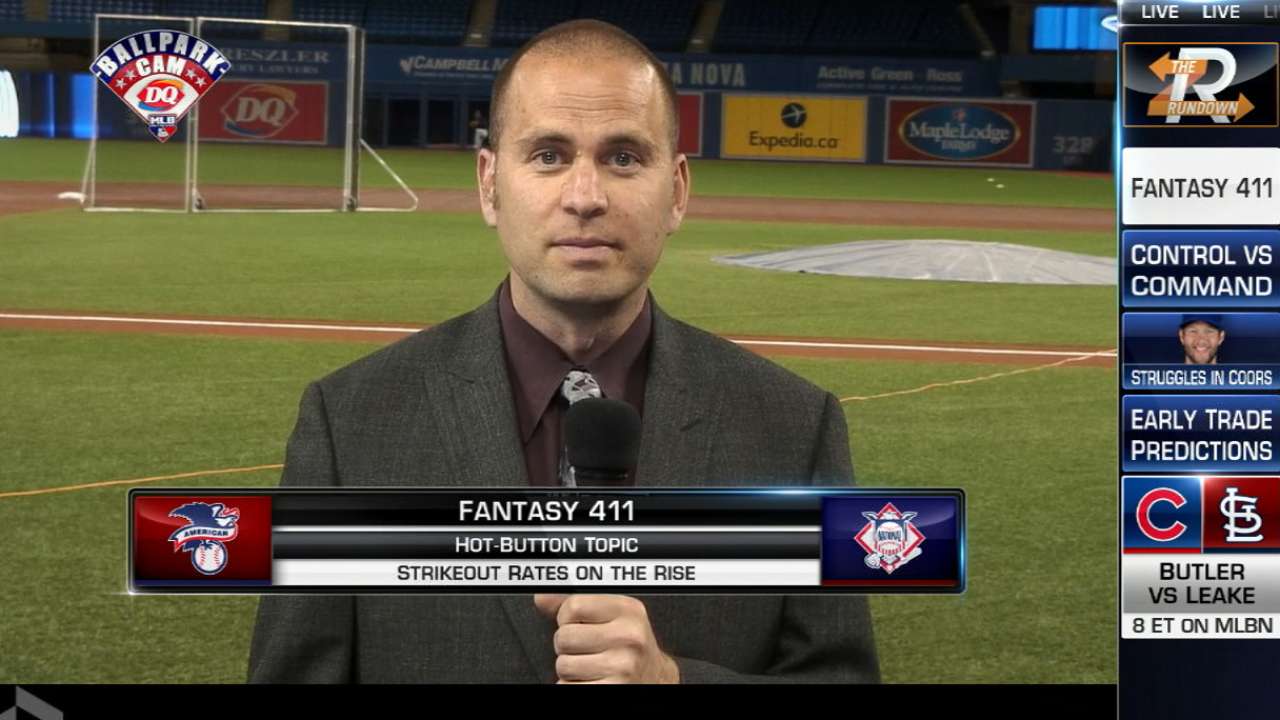 @jfiresports: Is Alex Wood for real? Would you rather own him or Jose Berrios?
Zinkie: Definitely Wood. Berrios has plenty of potential, but Wood has been so good this season.
@Stoshilman: Which one should I own out of Dee Gordon, Javier Baez or Hernan Perez?
Zinkie: Gordon is definitely your best choice. His steals are extremely valuable.
@James13MVP: Should I hold on to Julio Urias after his recent tough start.
Zinkie: You should likely hold him. He is among the most talented young pitchers and had plenty of success last season.
@DaTeufelShuffle: Should I stash Ian Happ or Amed Rosario?
Zinkie: You should stash Rosario. Even though Happ is up now, Rosario should log more plate appearances this year.
@TheMaestro30: Can I drop Yasmany Tomas for Yasiel Puig, Manuel Margot or Nomar Mazara?
Zinkie: I'm fine with dropping Tomas for Puig.
@jmcclure24: Should I drop Jake Lamb for Troy Tulowitzki?
Zinkie: I believe you should keep Lamb. I don't expect Tulowitzki to make a big impact when he returns.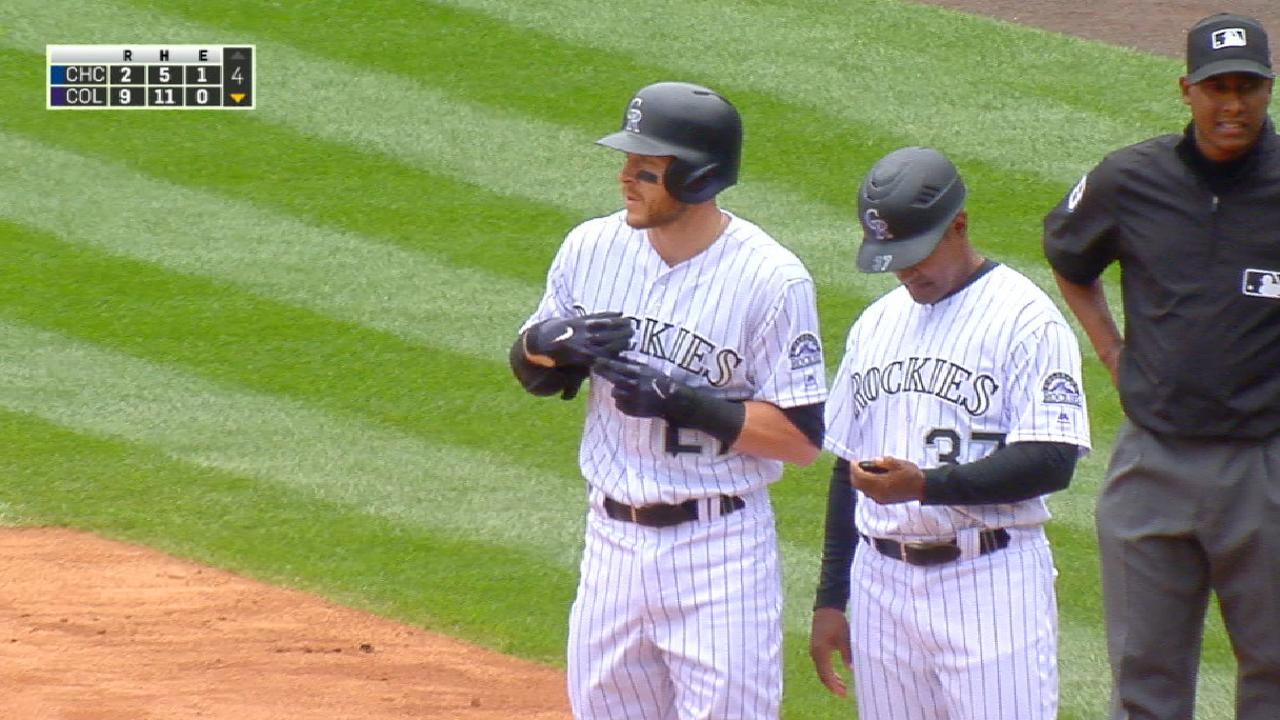 @willyedwards11: Who should I pick up to replace A.J. Pollock out of Hernan Perez, Keon Broxton, Brandon Drury and Yasiel Puig.
Zinkie: You should add Broxton. He is hitting well and has a diverse skill set.
@beisbol268: Please rank Keon Broxton, Kendrys Morales and Chris Owings?
Zinkie: Broxton, Owings, Morales.
@ezraponnudurai: Will Jose Bautista's performances pick up?
Zinkie: Yes, but possibly not to the degree where he will help owners in shallow leagues.
@RaulMPerez20: Should I drop Albert Pujols and pick up either Yonder Alonso or Kevin Pillar?
Zinkie: I'm fine with that switch. But understand that you are committing to riding the hot hand at that spot the rest of the way.
@Z_Nelsy: Is Aaron Altherr for real?
Zinkie: I really like his skill set. He will tail off, but he should still be productive.
@saice80: Should I pick up Amed Rosario?
Zinkie: You should pick him up if you need a shortstop or steals. He is talented and should debut soon.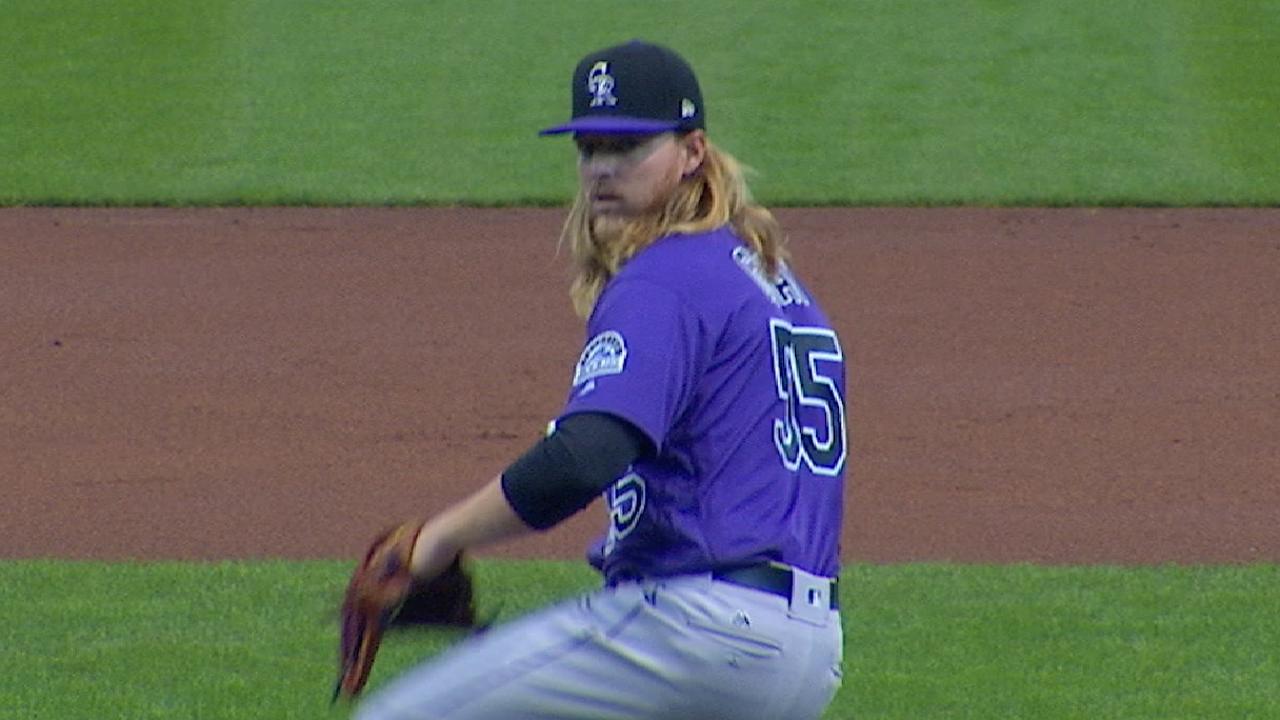 @azito23: Would you own Junior Guerra and Joe Biagini in a 12-team league?
Zinkie: No to Guerra. Biagini is borderline, depending on which player you would drop.
@alan82386: Would you trade Khris Davis for Jedd Gyorko?
Zinkie: I would not. Gyorko is a sell-high candidate at the moment.
@JASPYLUCCI: Please rank Jorge Soler, Denard Span, Tommy Pham and Michael Taylor.
Zinkie: Soler, Taylor, Span, Pham.
@theycallmevb: Should I be worried about Edwin Encarnacion?
Zinkie: Yes, to some degree. I was worried about him heading into the season. I expect him to heat up, but possibly not to the degree you expected when you drafted him.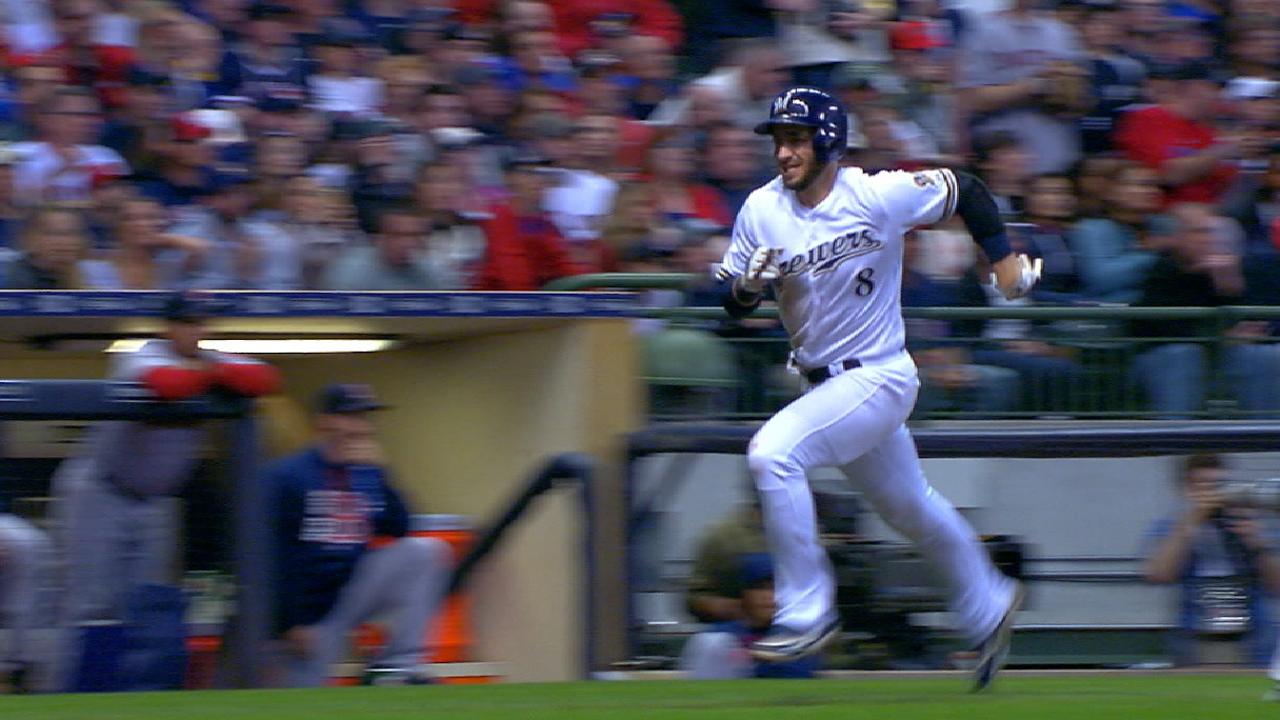 @matt_costantini: What should I do with Jake Arrieta?
Zinkie: You likely have to hold him until he builds up some trade value. And when that happens, deal him right away.
@Nick_Vasquez11: Would you rather own Jacoby Ellsbury or Brett Gardner? And, Edwin Encarnaciòn or José Abreu?
Zinkie: Gardner, Encarnacion.
@LAM0nt87: Can Michael Conforto stay on fire all season? I feel like he's the real deal.
Zinkie: He definitely seems to be the real deal. If he tails off, he will still be very productive.
@ChrisLanzetti: Is Yonder Alonso for real?
Zinkie: The underlying statistics support his improvements. Don't trade him away.
Fred Zinkie is the lead fantasy baseball writer for MLB.com. Follow him on Twitter at @FredZinkieMLB. This story was not subject to the approval of Major League Baseball or its clubs.