Butler credits Arrieta for steering him right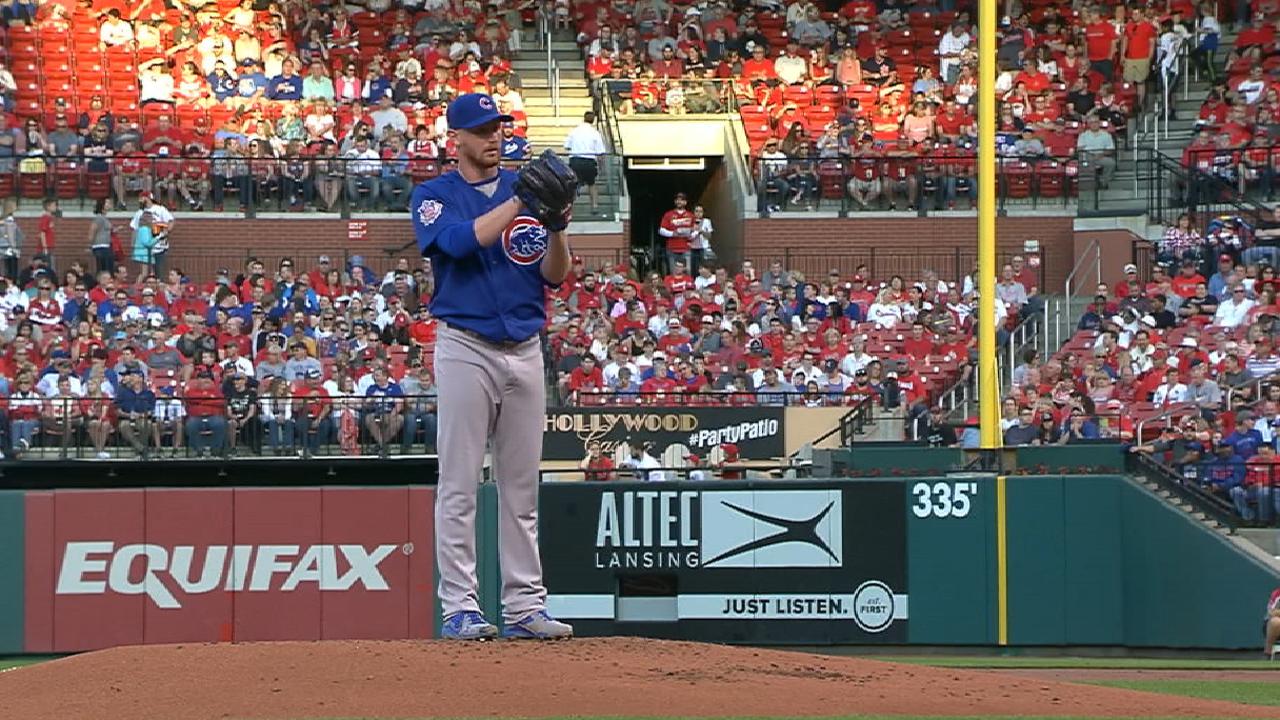 CHICAGO -- If Eddie Butler has a good season, it may be partly because of conversations the right-hander had this spring with Cubs starter Jake Arrieta, who stressed the importance of being yourself.
"That's what Jake did, and it got him get back to being the dominating pitcher he is," Butler said.
Butler threw six shutout innings in his Cubs debut last Friday against the Cardinals, and he will make his next start (his first at Wrigley Field this season) on Friday against the Brewers. In his career with the Rockies, he had only one outing in which he threw six shutout innings (May 8, 2016, vs. the Giants).
Arrieta remembers their conversations in Mesa, Ariz.
"You can tell he's got a good idea of what he's doing out there," Arrieta said of Butler, 26, who was acquired in February from the Rockies for Minor League pitcher James Farris. "I think the first thing you've got to do is put everything in the strike zone -- and I'm not saying flip it in there and throw the same pitch after pitch after pitch."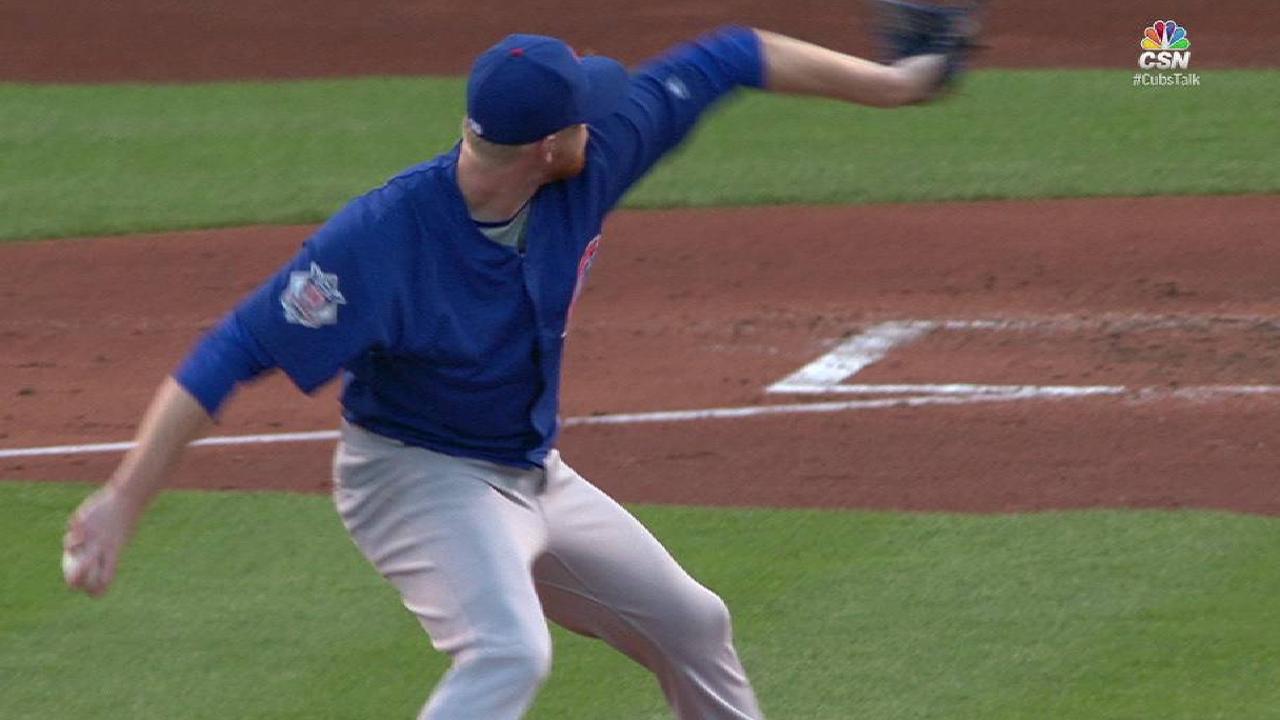 What Arrieta suggested is that Butler establish his pitches for strikes early in the game and not try to finesse them on the corners.
"When you're in the zone with one pitch and not in the zone with the other, [hitters] will disregard [the one out of the zone], and if you happen to throw it for a strike here or there, they'll take it and sit on the fastball," Arrieta said. "Throw them the hard cutter and the curveball and the changeup all in the zone early, as early in the game as you possibly can, and it really puts the hitters in a tough spot. That's what I tried to relay to him."
Butler, who went 6-16 with a 6.50 ERA in 36 career games (28 starts) with the Rockies, said building his own game plan and understanding how he wants to attack hitters is key.
"The big thing was taking ownership of it," Butler said. "I took that to heart."
Butler knew Arrieta was the one to talk to in Spring Training. While with the Orioles, Arrieta compiled a 20-25 record and a 5.46 ERA in 69 games (63 starts). Since joining the Cubs, Arrieta is 58-24 with a 2.72 ERA, winning the National League Cy Young Award in 2015.
"No one knows what going through your delivery feels like as well as you do," Arrieta said. "When something's off, you know it. ... Sometimes it's hard to make that correction, and it's constant work."
Carrie Muskat has covered the Cubs since 1987, and for MLB.com since 2001. She writes a blog, Muskat Ramblings. You can follow her on Twitter @CarrieMuskat and listen to her podcast. This story was not subject to the approval of Major League Baseball or its clubs.