K-machine Wood wins NL Player of the Week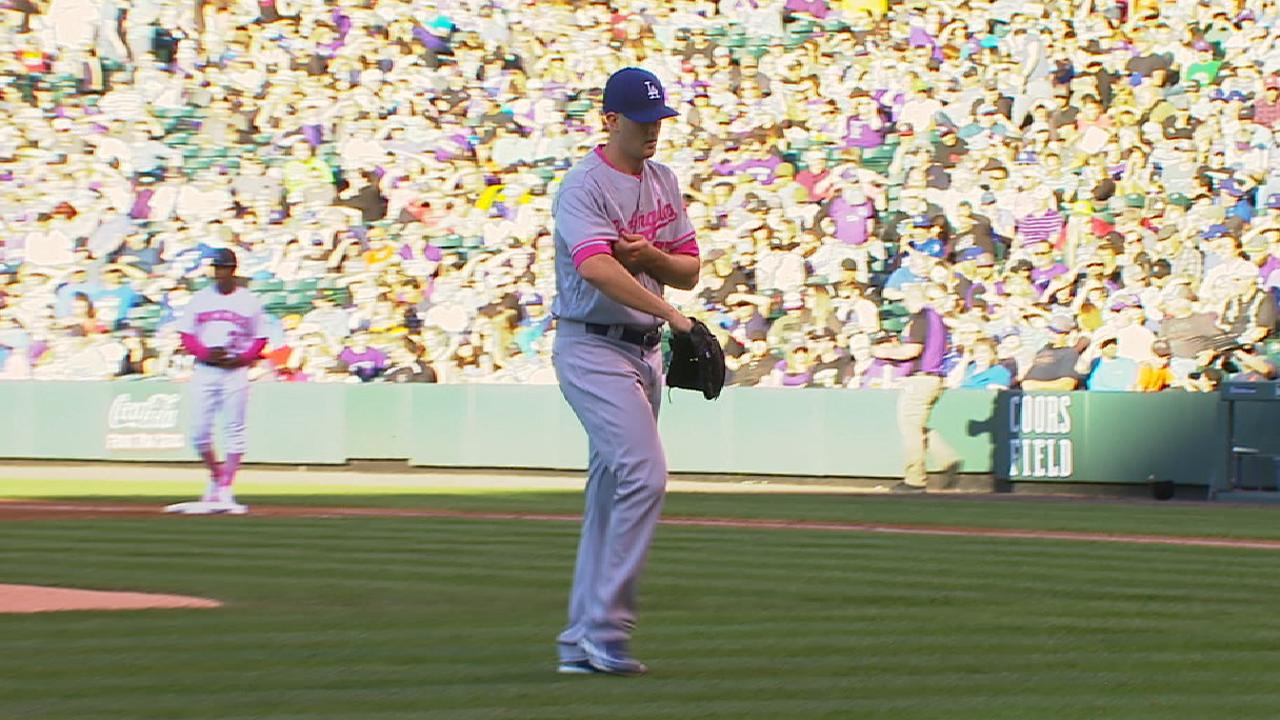 A Dodgers player was named National League Player of the Week for the second consecutive week on Monday. And for the first time for any team this season, that player is a pitcher.
Dodgers starter Alex Wood was a strikeout machine last week, whiffing 21 over 11 innings over two starts -- both wins -- against Pittsburgh and Colorado. Wood lowered his season ERA to 2.27.
Wood held the Pirates to two hits over five scoreless innings in Los Angeles' 12-1 win May 8, and followed that start with six scoreless against the Rockies in Colorado on Saturday. The Dodgers won, 4-0, that day, marking the first time since 2014 they'd shut out the Rockies at Coors Field.
• All-time winners: NL Player of the Week
"He's got a funky angle coming in to them, and he does a nice job changing eye levels and using all quadrants," Dodgers manager Dave Roberts said afterward.
Overall, Wood is 4-0 with 48 strikeouts in 35 2/3 innings over eight appearances (six starts) this season. He joins outfielder Cody Bellinger, who was named NL Player of the Week last week, as the two Dodgers to earn the honor this season.
"Since Spring Training, my stuff has been the best it's been in my career," Wood said. "Usually when you're going good, you have at least two of your pitches going. I feel like all three of mine have been pretty consistent. That's what I've been shooting for."
Joe Trezza is a reporter for MLB.com based in New York. Follow him on Twitter at @joetrezz. This story was not subject to the approval of Major League Baseball or its clubs.