Peralta, Pollock injured in loss to Pirates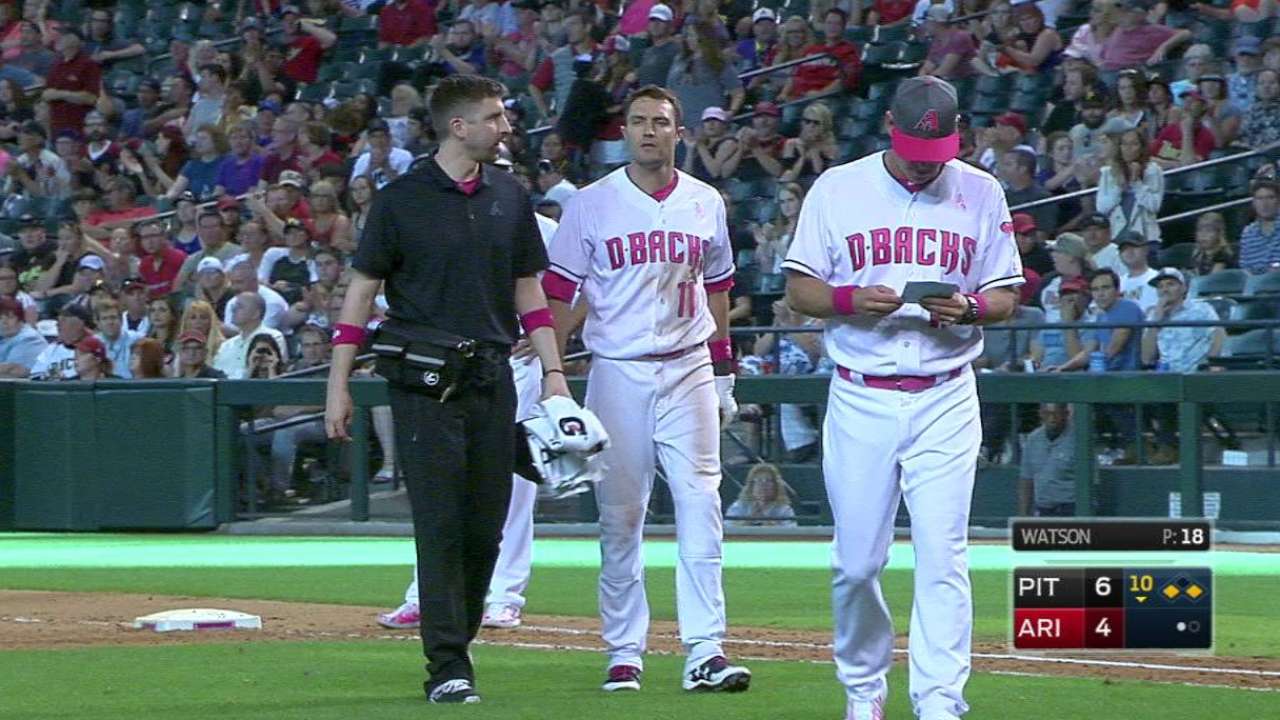 PHOENIX -- The D-backs lost key outfielders David Peralta and A.J. Pollock during Sunday's game -- a 10-inning, 6-4 loss to the Pirates at Chase Field.
The seriousness of the injuries will both be determined on Monday before the D-backs host a three-game series against the Mets, manager Torey Lovullo said.
Peralta came out of right field in a defensive change when the D-backs took the field for the top of the eighth inning with what the ballclub is calling a sore right glute. After singling in the 10th, Peralta hobbled as he sprinted down the first-base line and was diagnosed with a sore right groin.
"I hit the ball, felt a little grab and was taken out of the game," Pollock said. "I mean, it wasn't good, and I don't know. We'll see. We'll see [Monday]. They said [Monday]. These things, you do it and the next day is when you really want to evaluate it."
The D-backs can ill-afford to lose either player. Pollock is a right-handed catalyst and Peralta a left-handed component to the offense. Both are terrific defenders, Pollock in center field and Peralta in right.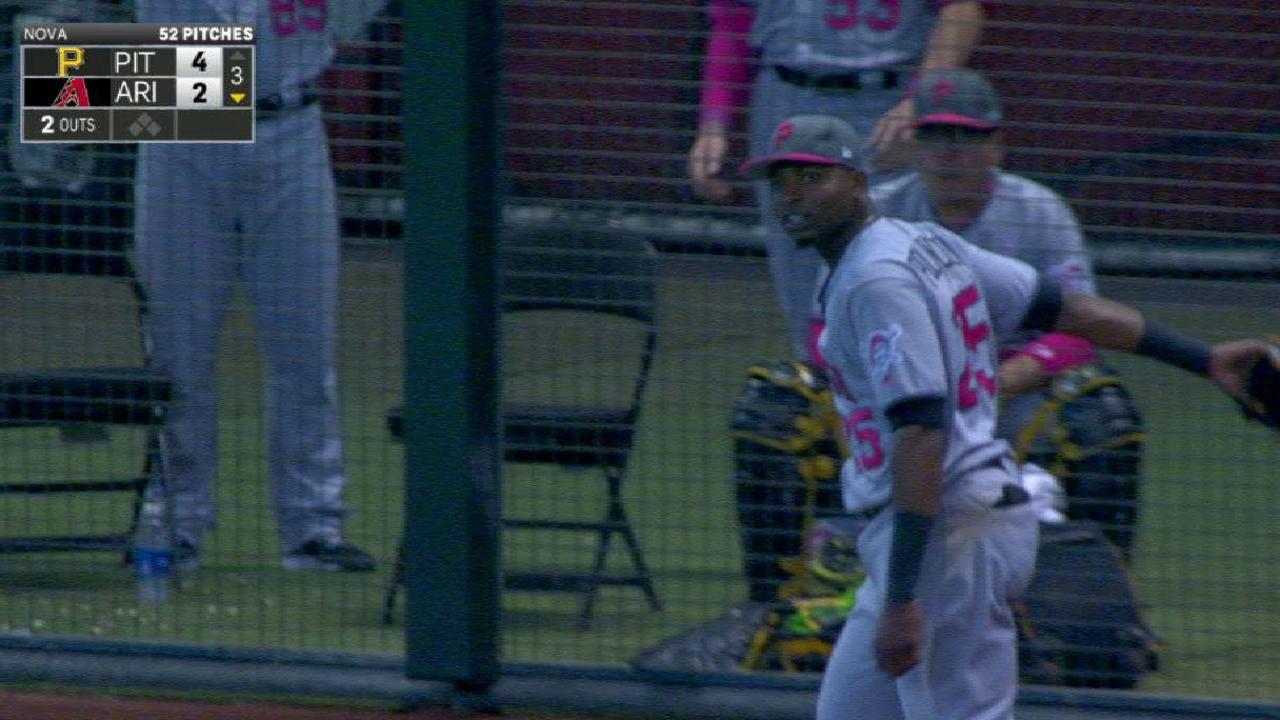 Pollock played in 12 games last season. He had surgery on a fractured right elbow just as the season began. And after his return, he suffered a left groin injury on Sept. 9 and was out for the rest of the season.
Peralta had three stints on the disabled list last season, finally went out for good on Aug. 7 and had surgery to stabilize a tendon in his right wrist.
The injuries were a major reason why the D-backs lost 93 games last year, and their health is a big element of their 21-18 start this season.
"I'm on the record as saying this all the way along," Lovullo said. "Last season was one where this ballclub missed those two players. They're very important to us. We don't want to miss them again."
Lovullo said Peralta felt a little grab on the right side of his rear end when he struck out swinging during the seventh inning.
Taking Peralta out was precautionary, but it left the D-backs short of position players. Prior to the game, they placed catcher Chris Iannetta on the 7-day concussion disabled list as an aftermath of being hit in the face by a pitch on Friday night.
When Pollock was injured in the 10th, he was replaced on the basepaths by pitcher Zack Greinke. At the same time, pitcher Patrick Corbin was sent up to pinch-hit.
"I feel relatively good, a little sore," Peralta said. "I don't think it's a big deal. They did a few tests, and it wasn't bad. I'm just going to have to see how I feel [on Monday]."
Barry M. Bloom is a national reporter for MLB.com and writes an MLBlog, Boomskie on Baseball. Follow @boomskie on Twitter. This story was not subject to the approval of Major League Baseball or its clubs.