Bullpen of the Week: Angels win second time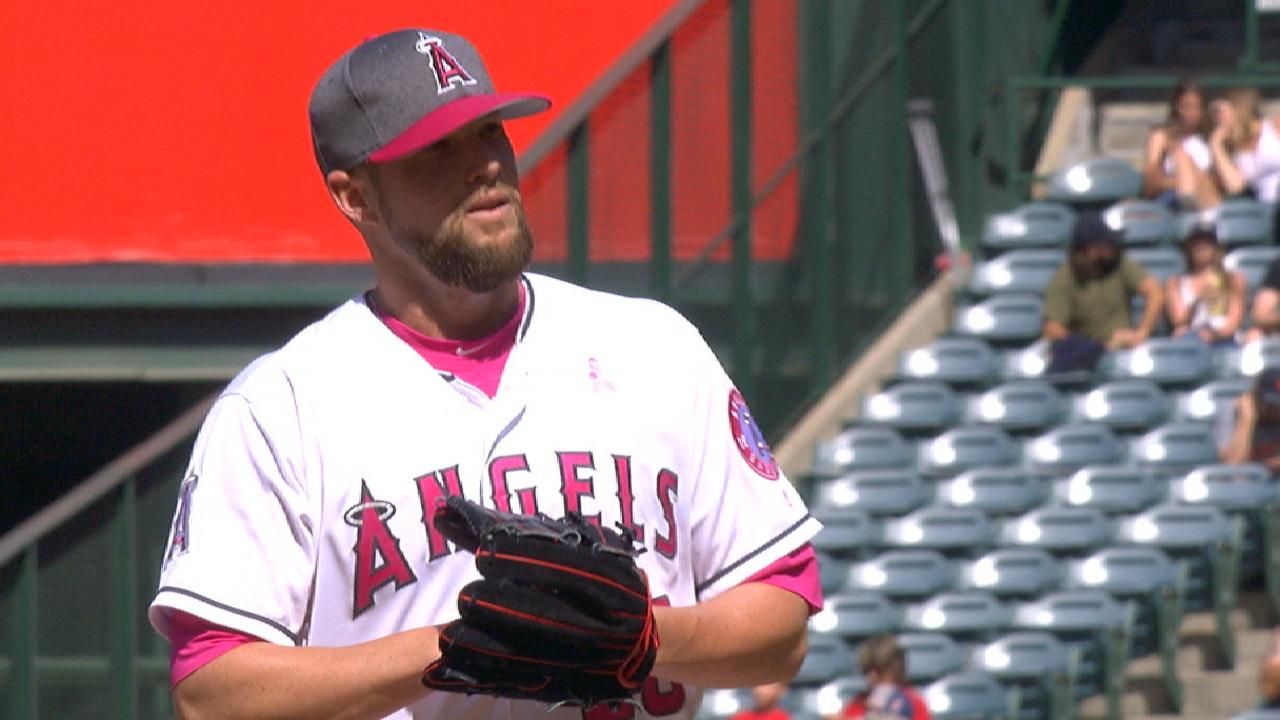 The Angels are staying afloat in the American League West despite a second season with their starting rotation already ravaged by injuries. A big reason for this has been the stellar work of their relief pitchers.
For the second time in the past three weeks, manager Mike Scioscia's bullpen corps has come together to deliver excellent work against the odds. Even with several relievers also injured, the fill-ins have performed and kept the Angels in games. As a result, they have once again won the honor of "Bullpen of the Week presented by The Hartford."
As part of the MLB Prevailing Moments program, each Monday throughout the 2017 season, MLB.com is honoring the "Bullpen of the Week presented by The Hartford." An industry-wide panel of MLB experts, including legendary stats guru Bill James, constructed a metric based on James' widely renowned game-score formula, to provide a weekly measurement of team-bullpen performance.
Here's how the Bullpen Rating System is compiled for each week. For reference, a weekly score of 100 is considered outstanding:
• Add 1.5 points for each out recorded
• Add 1.5 points for each strikeout
• Add 5 points for a save
• Subtract 2 points for each hit allowed
• Subtract 4 points for each earned run allowed
• Subtract 2 points for each unearned run allowed
• Subtract 1 point for each walk
• Subtract 5 points for a blown save
The Angels bullpen scored a rating of 80.5 points by allowing only three earned runs and nine hits in 18 1/3 innings of work. Relievers struck out 16 batters and issued six walks, and they earned two saves and nine holds.
Three players who weren't even on the Angels' Opening Day roster pitched scoreless ball over the last seven days, including recent trade acquisition David Hernandez plus righty Blake Parker and lefty Jose Alvarez.
The unexpected: Rookie reliever Keynan Middleton, 23, hits the upper 90s with his fastball but was originally thought to need a year of seasoning in the Minor Leagues so he could work on his command. That diagnosis proved to be true in his first several Major League outings after his May 5 debut. In the last week alone, he walked five batters in one inning over two appearances.
How they prevailed: This week Middleton smoothed things out in his third outing, pitching a scoreless inning in a 7-0 win over Detroit on Friday night. That helped form a solid bridge to Bud Norris, who took over as closer in late April and saved two more games over the past week.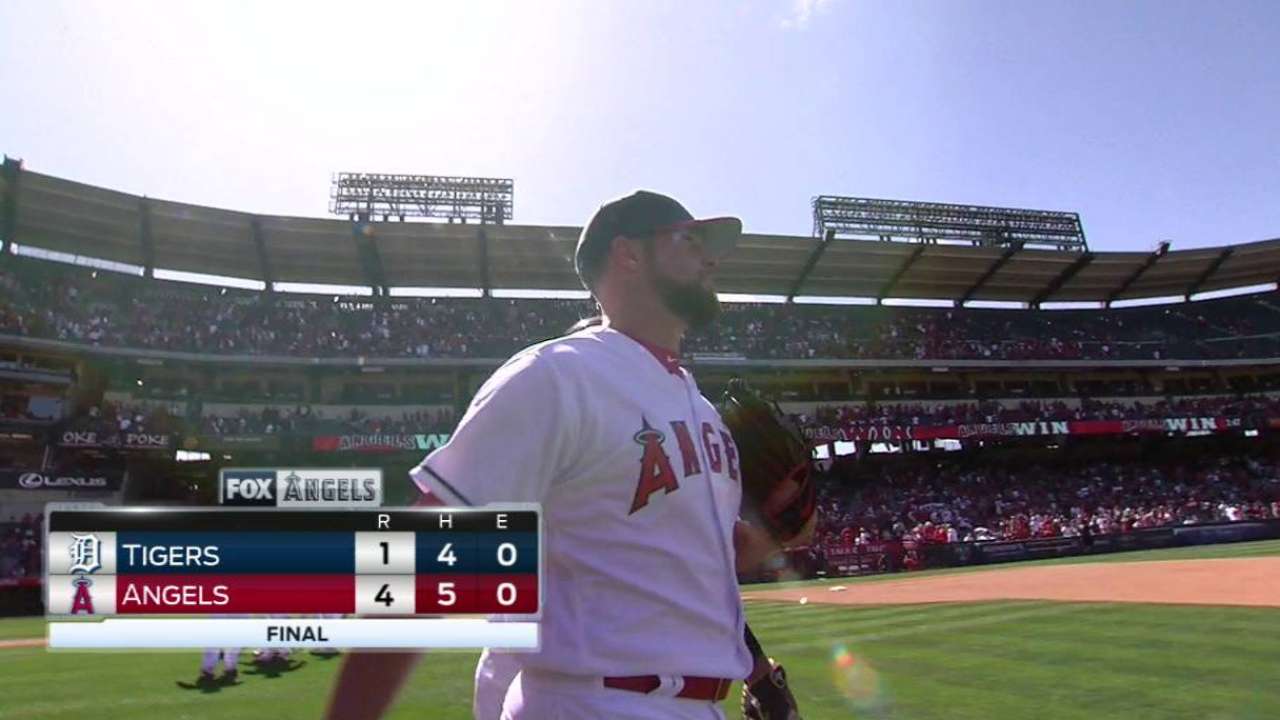 The Angels bullpen's big week was good enough to qualify for the title over the Arizona Diamondbacks, who took second place with a bullpen rating of 70, and the St. Louis Cardinals, who finished with a 67.5 rating for the past seven days.
Doug Miller is a reporter for MLB.com. Follow him on Twitter @DougMillerMLB. This story was not subject to the approval of Major League Baseball or its clubs.