Scherzer regroups to fire immaculate inning
Nationals' ace stays in after 100-mph liner smacks knee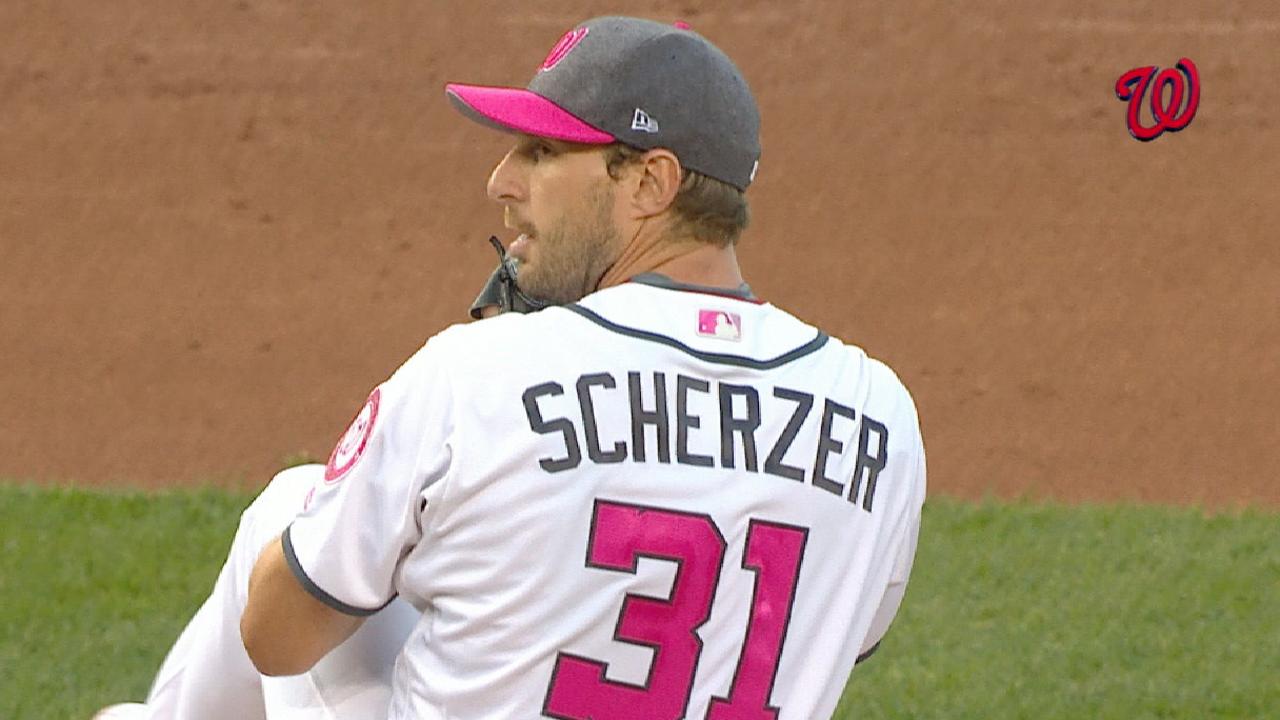 WASHINGTON -- An inning after he was drilled on the left knee by a comebacker, Max Scherzer followed it up with an immaculate inning, striking out the side on nine pitches Sunday night in the Nationals' 6-5 victory over the Phillies.
Scherzer actually began the game dealing with a minor blister on a finger, before he was struck by a 100-mph line drive off the bat of Michael Saunders in the fourth inning. Scherzer joked that the blister hurt much less after that.
He tried to walk off the pain before collapsing to the ground as head trainer Paul Lessard, pitching coach Mike Maddux and manager Dusty Baker went on the field to check on the Nationals' ace. Scherzer eventually made it to his feet and attempted to walk off the injury a bit before he tossed a few warmup pitches.
"I knew I took it good," Scherzer said. "A lot of times, as soon as you get up, once you get hit like that, you can walk around. As soon as I started walking around, it's not broke, but it really hurt. I just needed to catch my breath, and let everything kind of relax."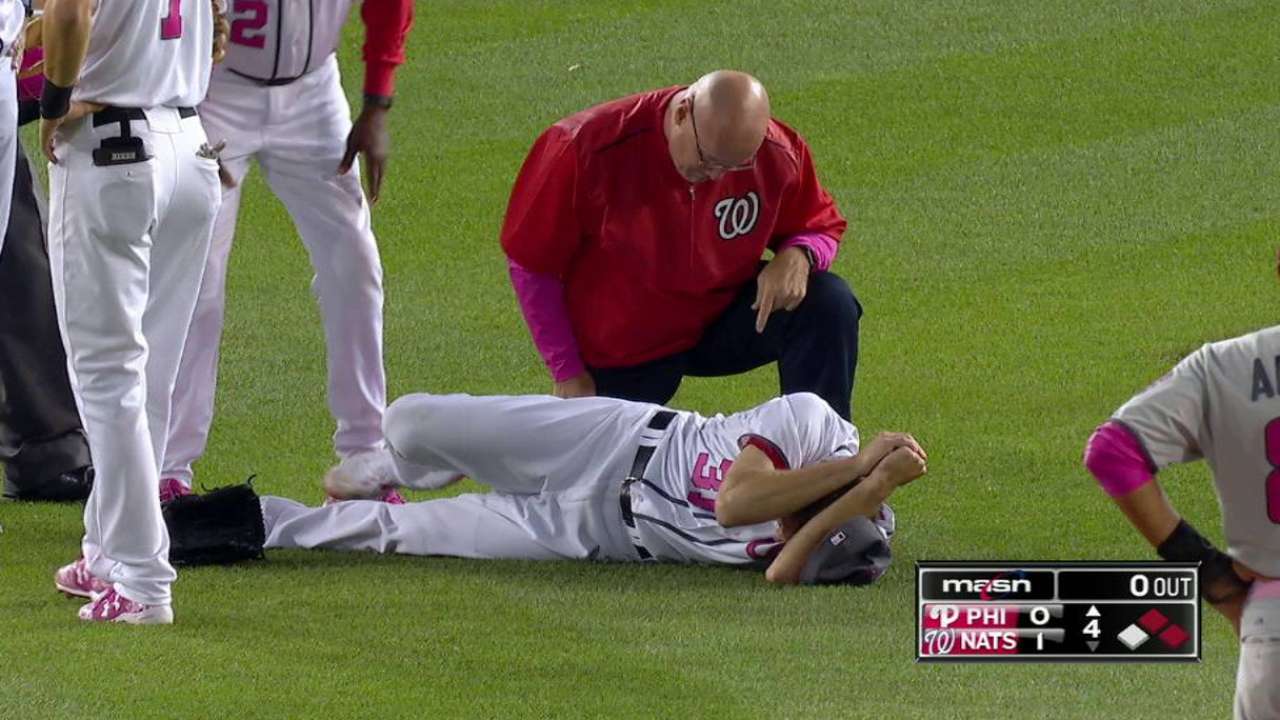 Scherzer then proceeded to throw three warmup pitches and focused on putting weight on the knee to test it. Once he cleared that hurdle, Scherzer knew he was good to go, even though the Phillies scored a pair of runs in the fourth.
He silenced any doubts in the fifth inning by striking out Cesar Hernandez, Odubel Herrera and Aaron Altherr swinging to complete an immaculate inning.
• Rare feats: Immaculate innings
Scherzer, who is likely to receive a patch to keep the swelling in his knee down in between starts, went on to complete six innings with three runs allowed on nine hits with eight strikeouts.
He joins Jordan Zimmermann (May 6, 2011) as the only pitchers in Nationals history (since 2005) to accomplish the feat, according to Elias.
"I didn't realize it until I went back into the video room and they were like, 'Did you know?'" Scherzer said. "That was the first time I had done that, so that was pretty sweet."
Jamal Collier covers the Nationals for MLB.com. Follow him on Twitter at @jamalcollier. This story was not subject to the approval of Major League Baseball or its clubs.