Weaver keeps Sox off-balance in strong outing
Righty gave up just one run over six innings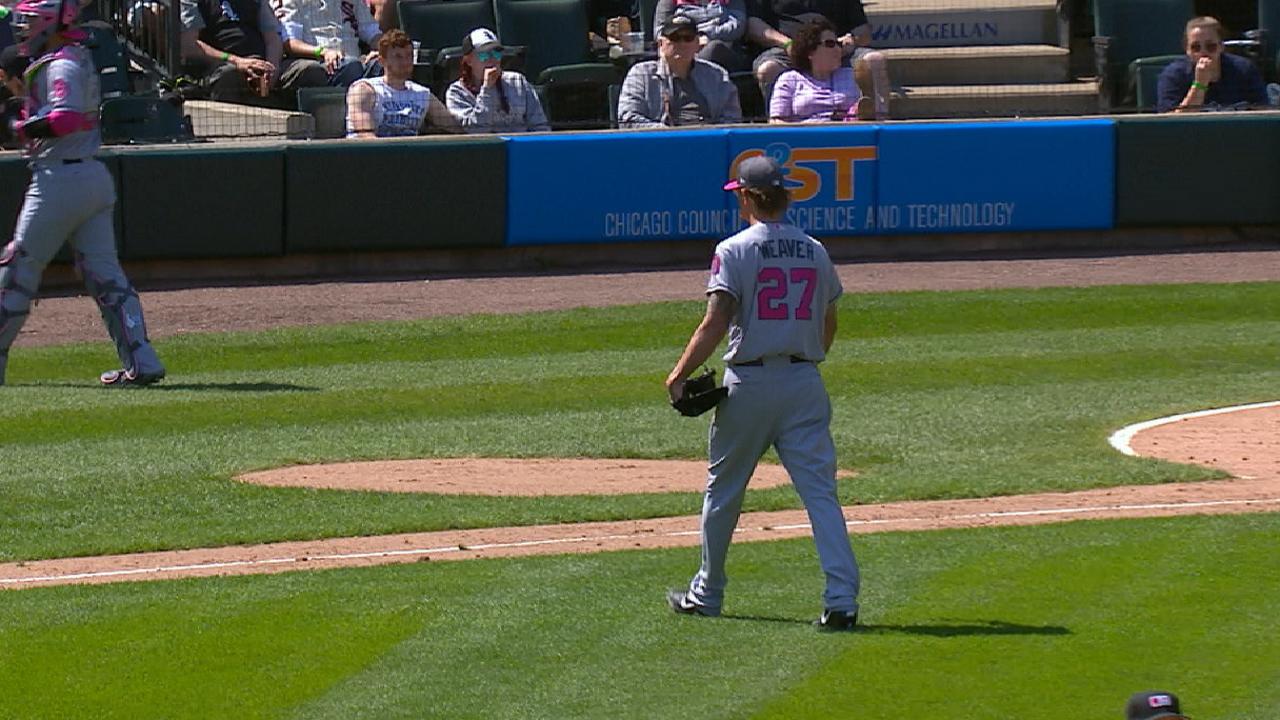 CHICAGO -- Just when he could use a strong outing, Jered Weaver delivered.
The veteran allowed just a run and five hits in six innings in the Padres' 9-3 loss to the Chicago White Sox on Sunday afternoon. Weaver's ERA fell from 6.81 to 6.05, and he didn't allow a home run in a start for the first time this season -- he had allowed 14 thus far this season.
"Yeah, how about that? Wow," Weaver said. "I should get a beer shower for that one. I was able to locate down in the zone, kind of get them off balance. I don't have any answer, just happened that way."
After Weaver exited, though, the White Sox scored eight runs in the eighth. Weaver ended up with a no-decision.
Weaver, who signed a one-year deal with the Padres in February, had given up 22 runs (17 earned) in his last three starts. On Wednesday, Padres executive chairman Ron Fowler told radio station Mighty 1090 that Weaver has "a short leash."
"We've had several performances from Jered that have been not very good," Fowler told the radio station. "And Jered owns them. ... But are we going to let this continue? I think it's a short leash. We've got to make some decisions."
Likewise, after Weaver gave up seven runs in three innings Tuesday against the Rangers, the 12-year veteran said: "I know the nature of this business. If it keeps going the way it is, I might find myself on a couch here soon."
He was in a brighter mood Sunday.
"I've pitched three bad games in a row many times in the course of my career. It was no added pressure to me," said Weaver, whose fastball velocity topped 84.8 mph, according to Statcast™. "I'm just going to go out there and try to make pitches and compete the way I know how ,and [I] ended up pitching a good game, and we just couldn't hold on there at the end."
The lone run that Weaver allowed scored when Avisail Garcia grounded into a double play with the bases loaded in the first inning after Weaver allowed back-to-back singles and hit Jose Abreu with a pitch. Todd Frazier grounded out to end the inning.
"He's a true competitor. I don't think he's afraid of any situations," manager Andy Green said. "He goes out and he expects to win baseball games, and he did everything possible to give us a chance to win today."
Weaver also escaped trouble in the fifth after he issued two walks with one out before getting a groundout and flyout.
"The defense played well, and I was able to pitch out of some jams," Weaver said, mentioning right fielder Hunter Renfroe throwing out Matt Davidson trying to stretch a single in the second inning, second baseman Yangervis Solarte's diving play with two on in the fifth, and left fielder Matt Szczur's sliding catch in the sixth.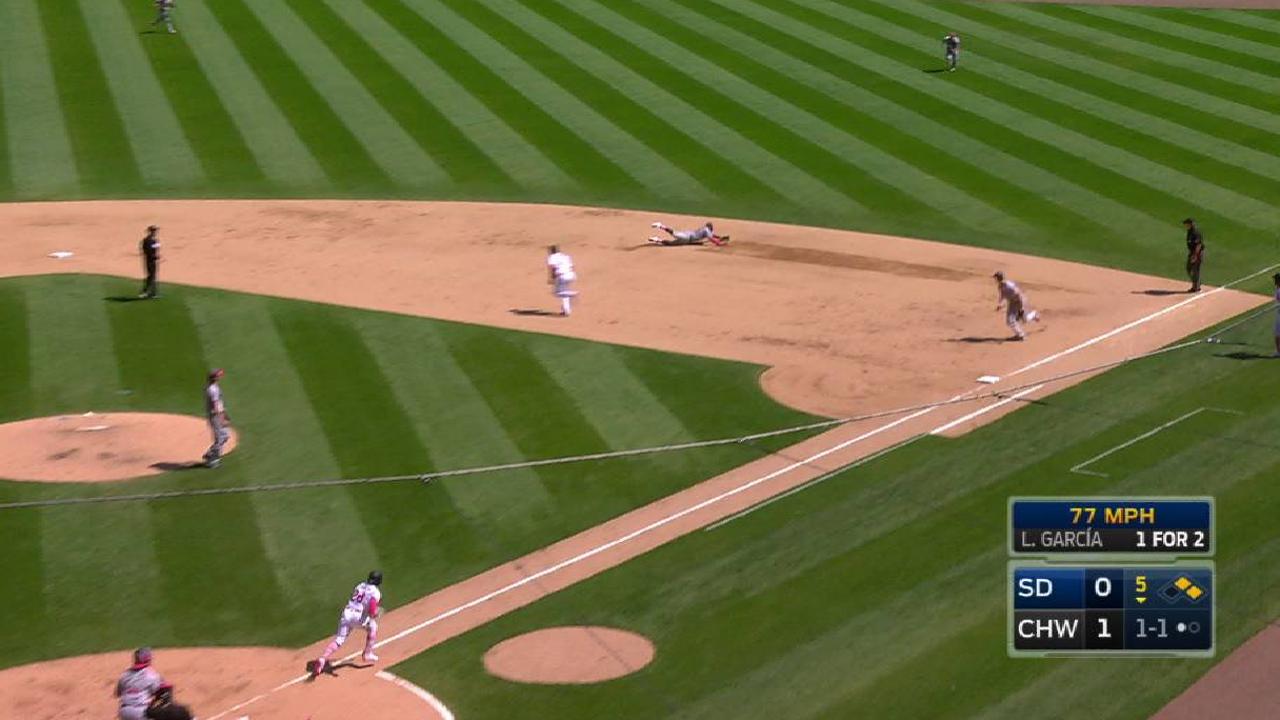 Weaver has been successful against the White Sox, entering Sunday 12-2 with a 1.89 ERA in 15 career starts against Chicago.
"My best friend back home is a big White Sox fan, so I can't give him any bragging rights back home," Weaver said. "He sent me a text after the game. I don't have any answer for it. Just one of those teams I've had some success against."
The White Sox had lost eight straight games started by Weaver.
"It's unbelievable," Frazier said. "He's just one of those guys. Him and Bronson Arroyo are in the same boat, just crafty. You get pitches to hit, as well, and you're either underneath or roll over. That's why this guy's been playing for a long time."
Sarah Trotto is a contributor to MLB.com based in Chicago. This story was not subject to the approval of Major League Baseball or its clubs.