Dusty on 'pen: 'We have to look from within'
Nats relievers struggling to protect late leads
WASHINGTON -- After the Nationals' bullpen blew another lead late in the game in Sunday afternoon's 4-3 loss to the Phillies, Nats manager Dusty Baker wants to prevent any carryover effect that it can have on his team.
Washington led for eight innings on Sunday afternoon, but Shawn Kelley could not protect a two-run lead, allowing three runs in the ninth. It was the seventh blown save in 17 chances for Nats relievers. The Nationals still own the best record in the National League, but when they have lost lately, they have given away the game late after controlling it the entire way.
"One of the biggest downers is a blown save, because it carries over, and it also carries over to the opposition," Baker said. "They think that, 'Hey man, we can get in their bullpen and win the game.' We have to reverse that thought process and that trend that when it gets to the sixth or seventh inning."
The Phillies, who have already played the Nationals 11 times this season, have gained confidence after completing late rallies like this one.
"That's how it's been all year against these guys," Phillies outfielder Aaron Altherr said. "We never feel out of it, no matter what the score is, because we know their bullpen has been struggling a little bit."
On Sunday, Kelley struggled to command his slider in his first back-to-back appearances since being activated from the disabled list on Friday. He was called on to protect a two-run lead in the ninth, but he gave up a solo homer to start the inning to Altherr. In total, the Phillies collected five hits in a three-run ninth to storm back for the win.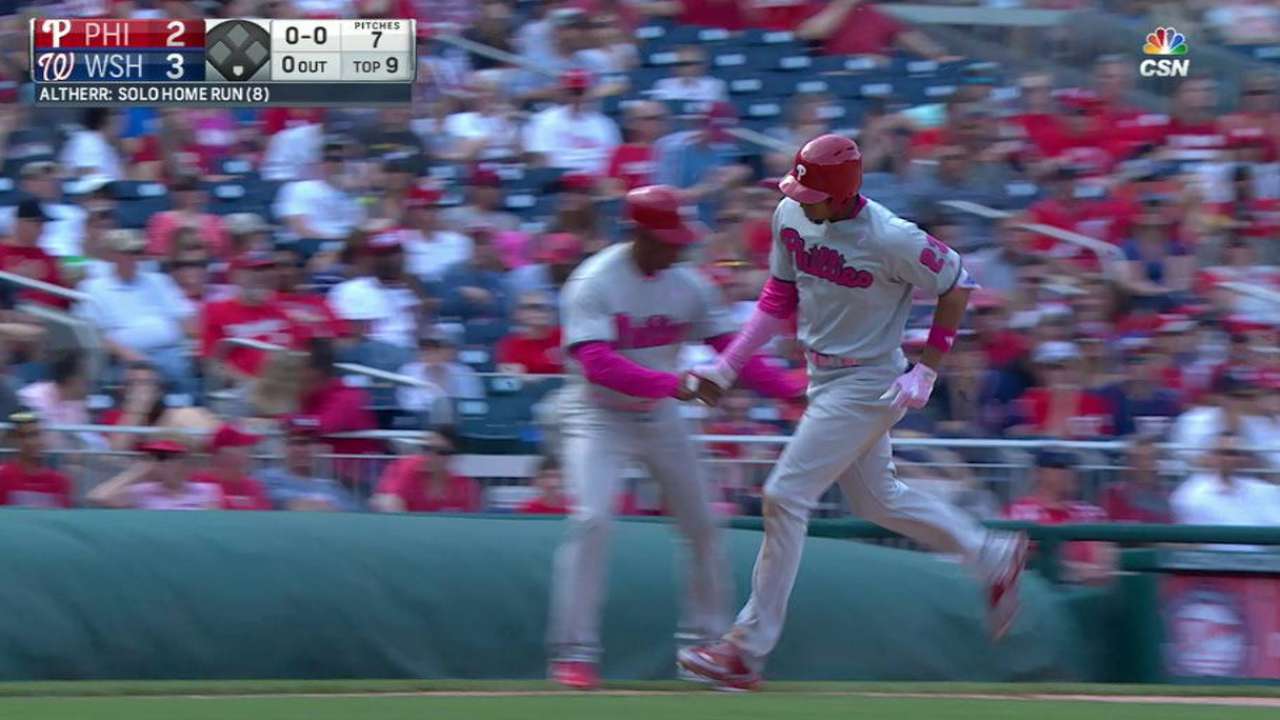 Kelley has now allowed six homers in 11 1/3 innings, and the bullpen has given up 21 homers total, the third most in MLB. The Phillies have yielded 23.
"I think it's a matter of location," Baker said. "Those guys down there, they're trying, big-time. They're all going crazy trying to figure it out. Mike Maddux and myself, it's a big downer [when] you lose games late."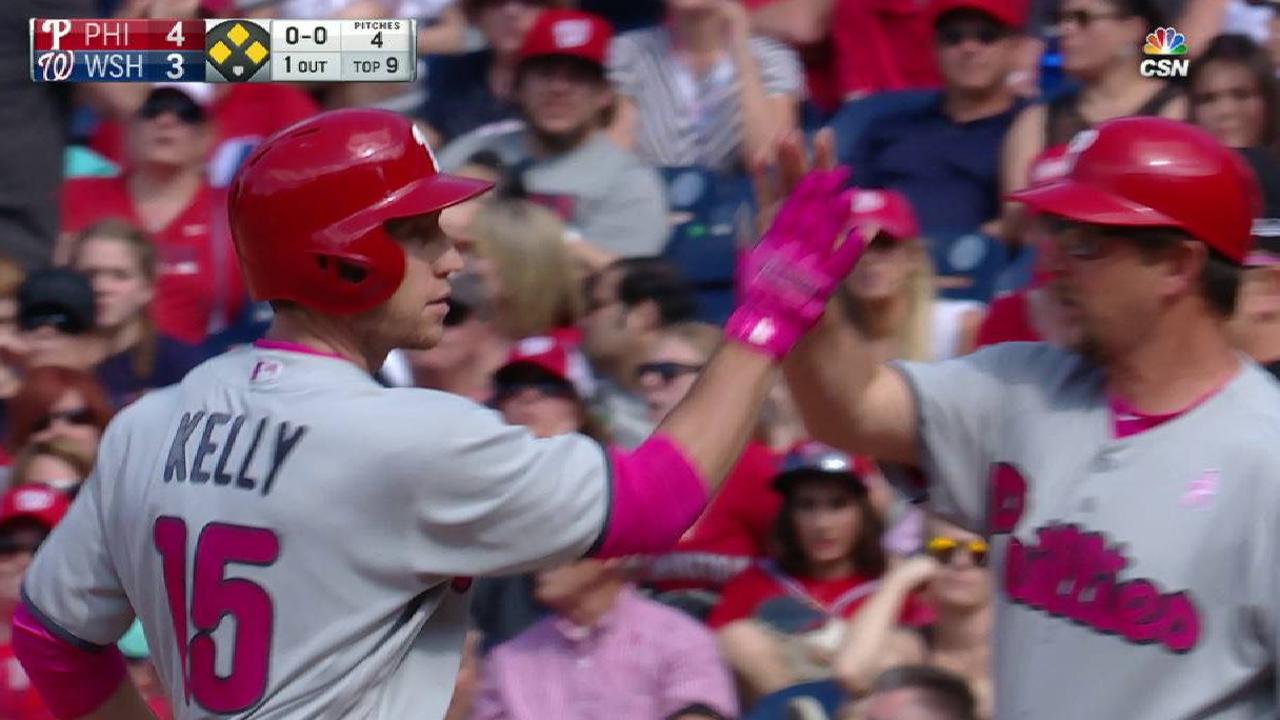 For now, Baker says the Nats have to find a solution in-house. They have relievers with proven track records struggling and young relievers with great "stuff" who are unable to harness it consistently.
"You're always pushing for a trade, but [no one is] trading right now," Baker said. "Sometimes, you have no choice but to have patience. Nobody is going to drop you down a knock-down closer out of the sky until there's some teams out of it.
"We have to look from within right now. Because people know when you're in need. And when they know you're in need, they have to rob you of your system."
Jamal Collier covers the Nationals for MLB.com. Follow him on Twitter at @jamalcollier. This story was not subject to the approval of Major League Baseball or its clubs.