Williams right at home in return to Arizona
ASU alum works 5 innings for win in Taillon's rotation slot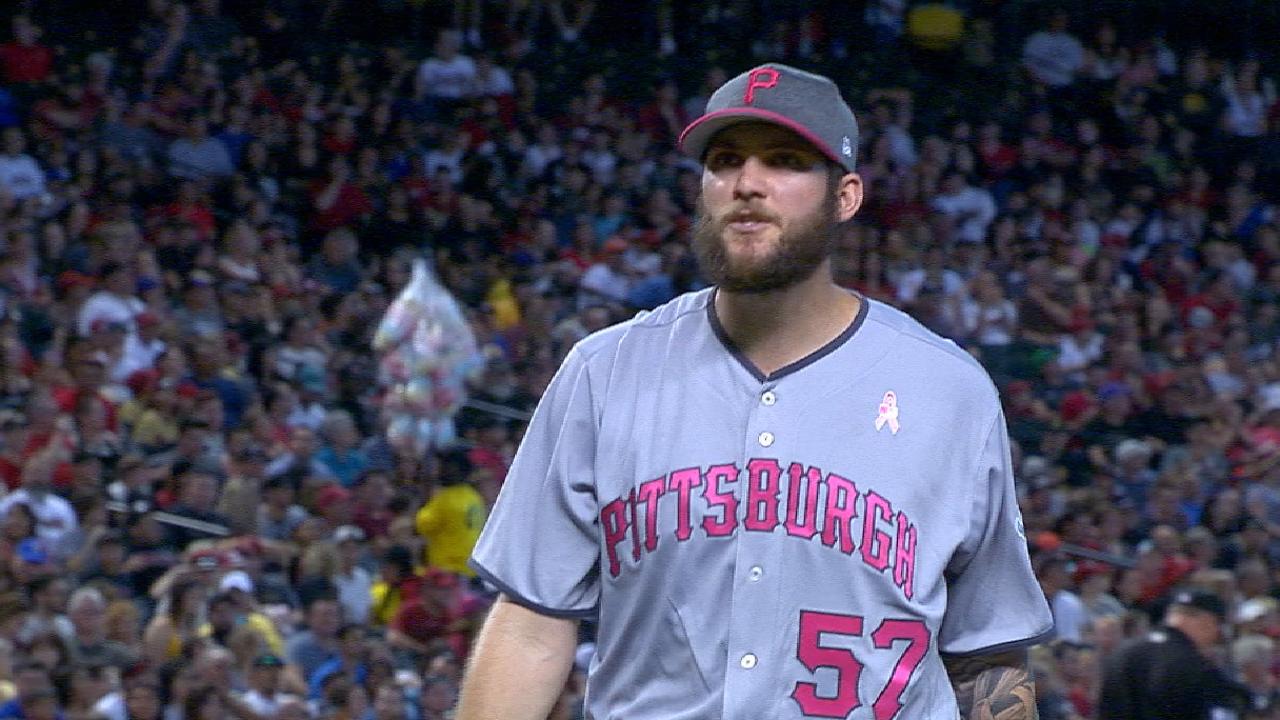 PHOENIX -- Trevor Williams might look back with regret on two moments from Saturday night's game at Chase Field. There was the only curveball he threw, which Nick Ahmed hit into the D-backs' bullpen beyond left field. And there was the official scorer's decision on his run-scoring ground ball to second base in the fourth inning; it was ruled an error and not, much to Williams' chagrin, his first Major League hit.
"I might try to dispute it," Williams deadpanned.
There is no disputing what Williams did the rest of the night. Making his second start in the rotation spot previously occupied by Jameson Taillon, Williams escaped a first-inning jam and retired the final 12 batters he faced as the Pirates beat the D-backs, 4-3.
Williams grinded through the first inning, throwing 27 pitches and leaving the bases loaded, but he did not put the Pirates in an inescapable hole like he did Monday at Dodger Stadium. Moving out of the bullpen and into the rotation after Taillon underwent surgery for suspected testicular cancer, Williams allowed six runs in the first inning against the Dodgers and only recorded nine outs.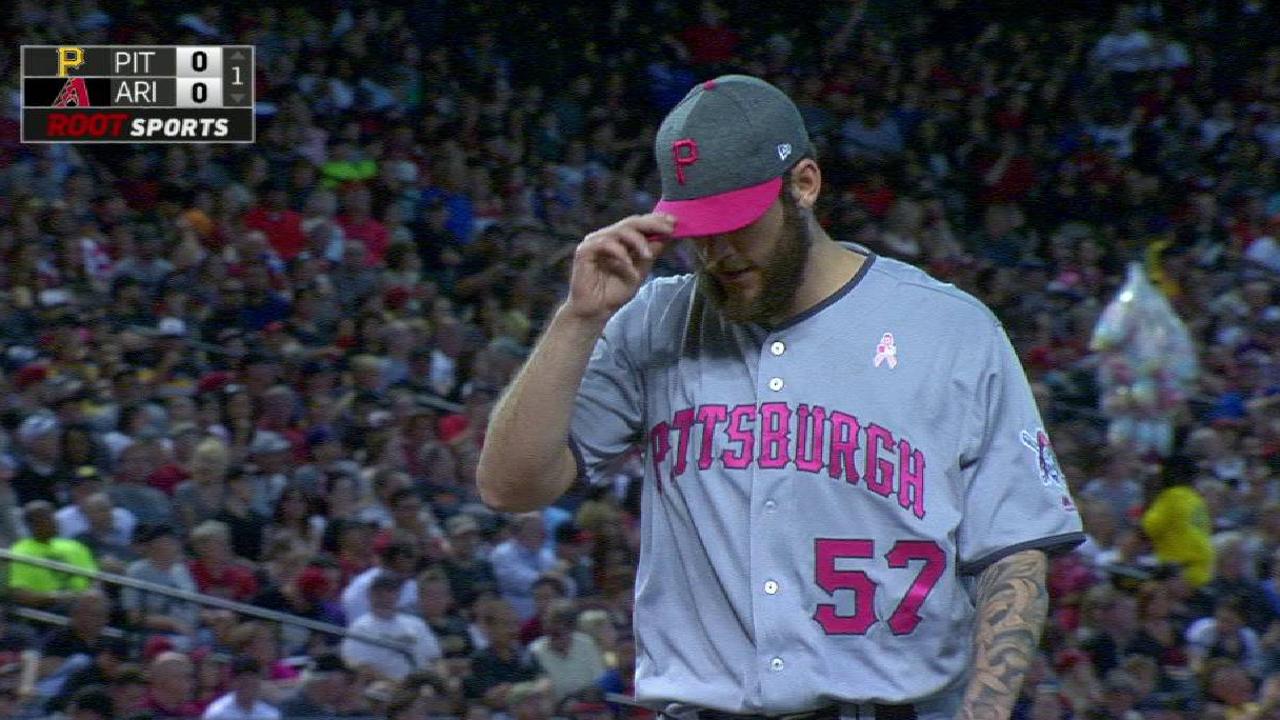 "I just really wanted to make sure to forget about my last start," Williams said. "That's not me out there. That's not a Trevor Williams outing. I'm glad I was able to come out here five days later and get back on the right track."
Ahmed hooked a curveball to left for a leadoff homer in the second. Jeff Mathis followed with a double to left-center. Then Williams locked in.
"After that run scored," Williams said, "we couldn't let any more come in."
He mowed down the next 12 hitters, getting through his final four innings on 50 pitches.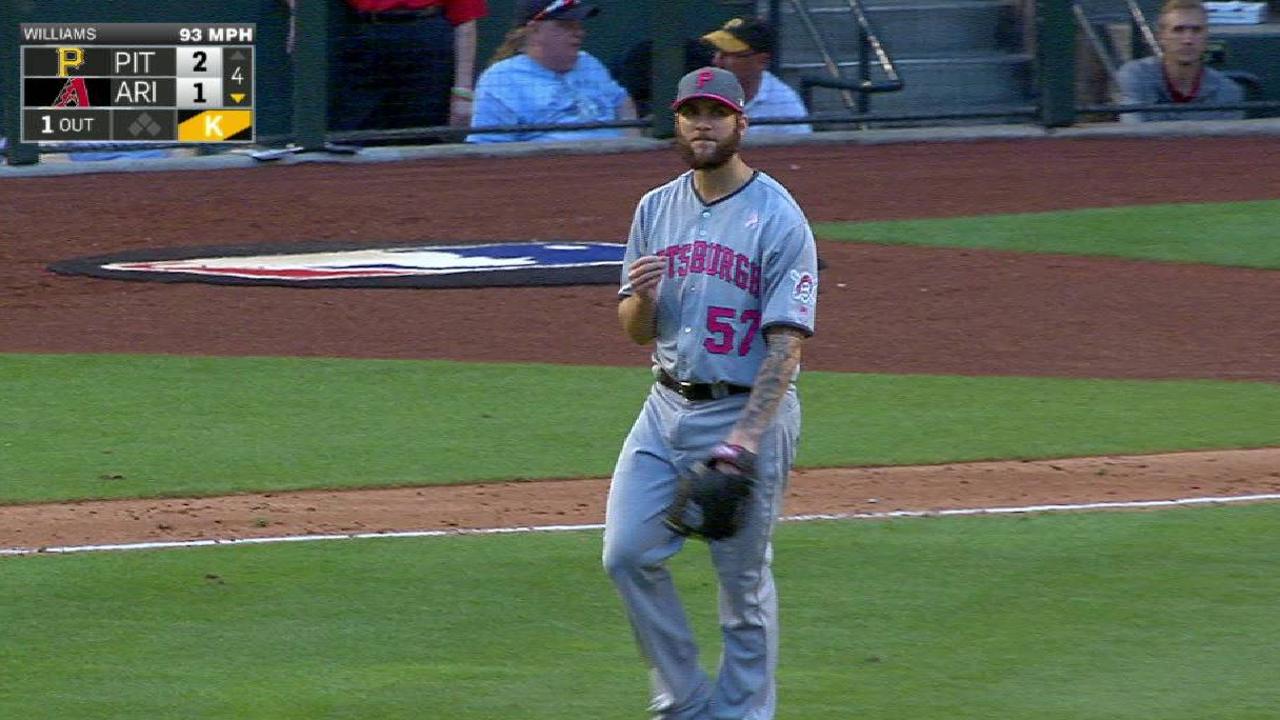 "He was spotting up his fastball. Secondary stuff was very effective," D-backs manager Torey Lovullo said. "From some of the things I was hearing, the ball had some late life on it and kept our hitters off-balance. Look, he threw five innings of very good baseball."
During his perfect stretch, Williams recorded six outs on the ground, struck out three and induced two outs on popups while retiring seven hitters on three pitches or fewer. The only ball hit to the outfield was David Peralta's flyout to left, the final out of the night for Williams.
"The game plan going in is really have them beat me on the ground. If you keep the ball on the ground, good things should happen," Williams said. "You get singled to death on the ground, but when guys are there and making great plays behind me, it's fun to keep rolling."
It was a fitting place for Williams to find his form. The former Arizona State University pitcher took the mound in front of 10 to 15 friends and family members from nearby Scottsdale and his native San Diego.
But Williams could not reward his personal cheering section with his sought-after first hit. Brandon Drury booted Williams' ground ball with two outs in the fourth inning, allowing David Freese to score.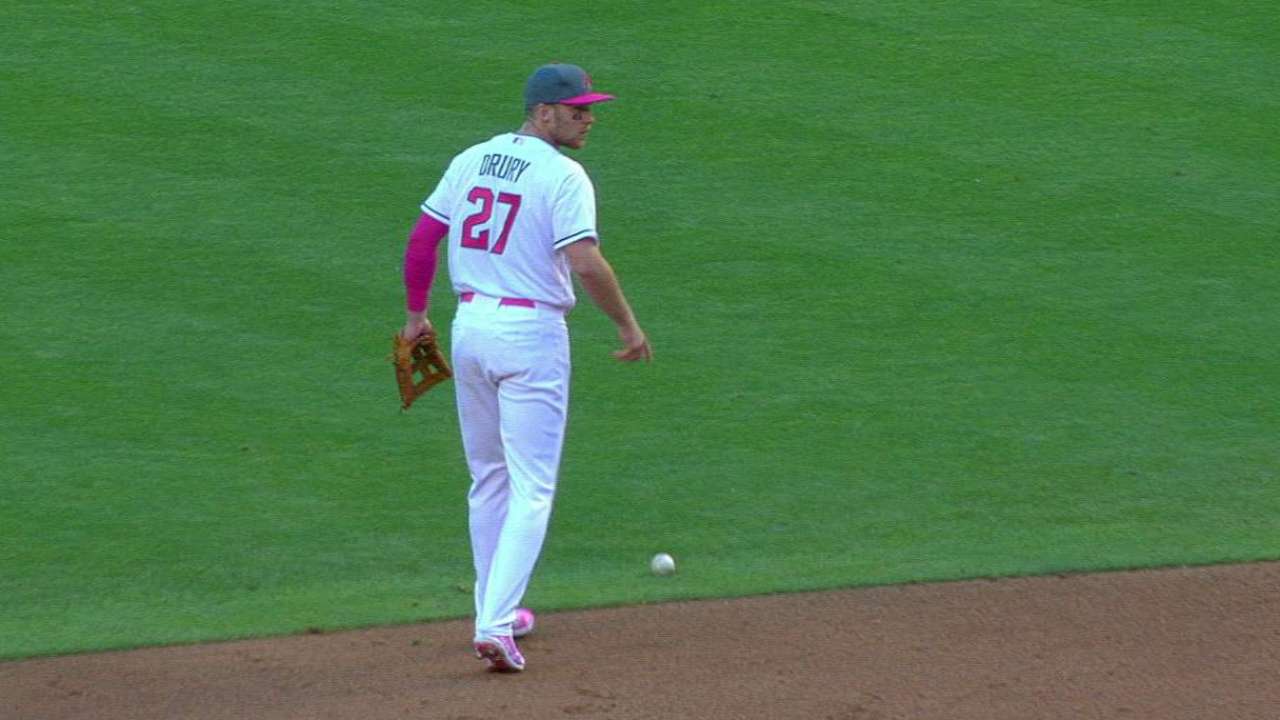 Williams didn't get an RBI or a hit, but he did help plate a run in what turned out to be a one-run game, his third Major League win.
"It's good to come back here," Williams said. "It's fun to pitch in front of friends and family that watched me pitch in college."
Adam Berry has covered the Pirates for MLB.com since 2015. Follow him on Twitter and Facebook, read his blog and listen to his podcast. This story was not subject to the approval of Major League Baseball or its clubs.