Werth exits as precaution with tight groin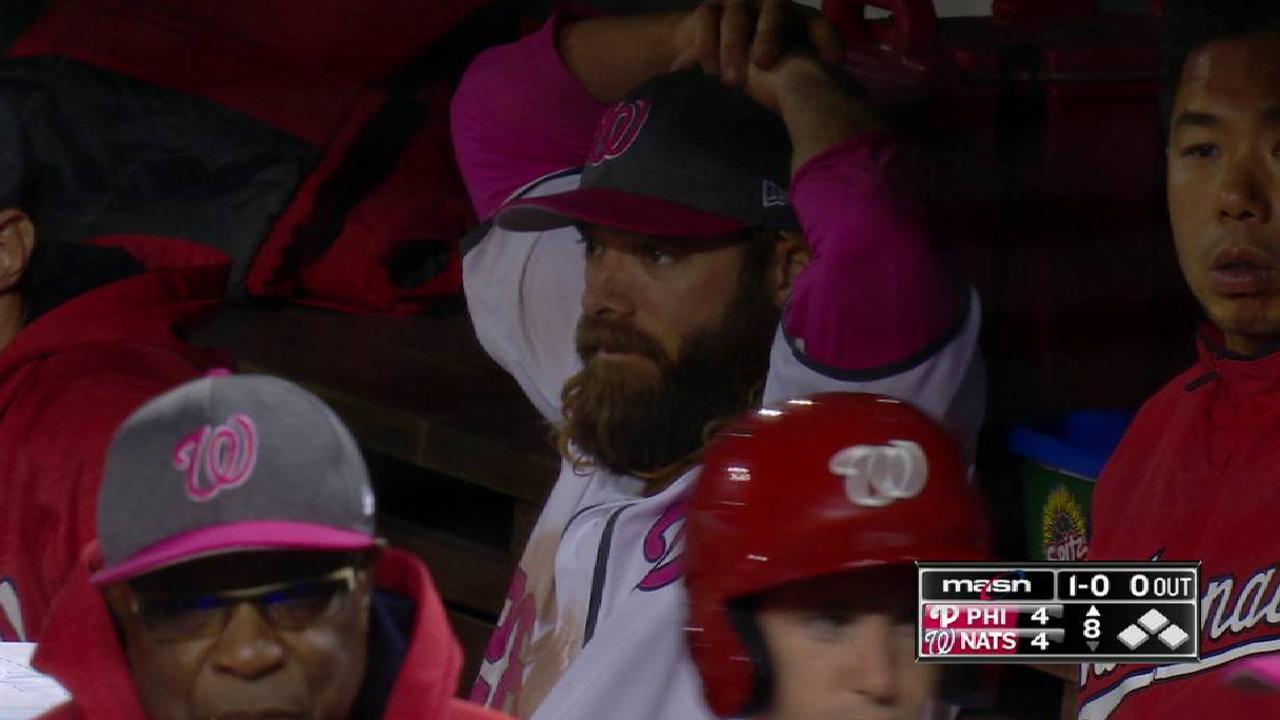 WASHINGTON -- Nationals outfielder Jayson Werth exited in the top of the eighth inning of Saturday's 6-4 victory over the Phillies with tightness in his groin. Werth has dealt with this injury a few times in the past, and it sidelined him for three games last month after he injured himself on a check-swing in Atlanta.
However, Werth said after the game that this injury did not feel nearly as bad as it did last month and he removed himself as a precaution.
"It seems like this is just something as I've gone along in my career that's becoming a little chronic," Werth said. "It's not bad -- I've never really missed much time for it -- but it's one of those things I've got to stay on top of. I'm aware of it. I think it's just one of those things where if I wasn't so aware of it, I probably would've stayed in the game."
Werth reached safely in three of his four plate appearances Saturday, going 1-for-2 with two walks. Normally a slow starter, Werth is off to a hot start this season. He is now hitting .303/.406/.505 overall, including .433 in his past eight games.
The Nationals have a day-night doubleheader on Sunday against the Phillies, and Werth said it would depend on how he feels when he wakes up in the morning. However, he should be able to play in one of those games.
"We'll see," said manager Dusty Baker, who usually likes to remain cautious when dealing with injuries. "Jayson's hot right now. We gotta make sure he stays healthy."
Jamal Collier covers the Nationals for MLB.com. Follow him on Twitter at @jamalcollier. This story was not subject to the approval of Major League Baseball or its clubs.