MLB.com Columnist
Jim Callis
Callis: What to expect from Cubs' Ian Happ
Chicago's No. 2 prospect goes deep in Major League debut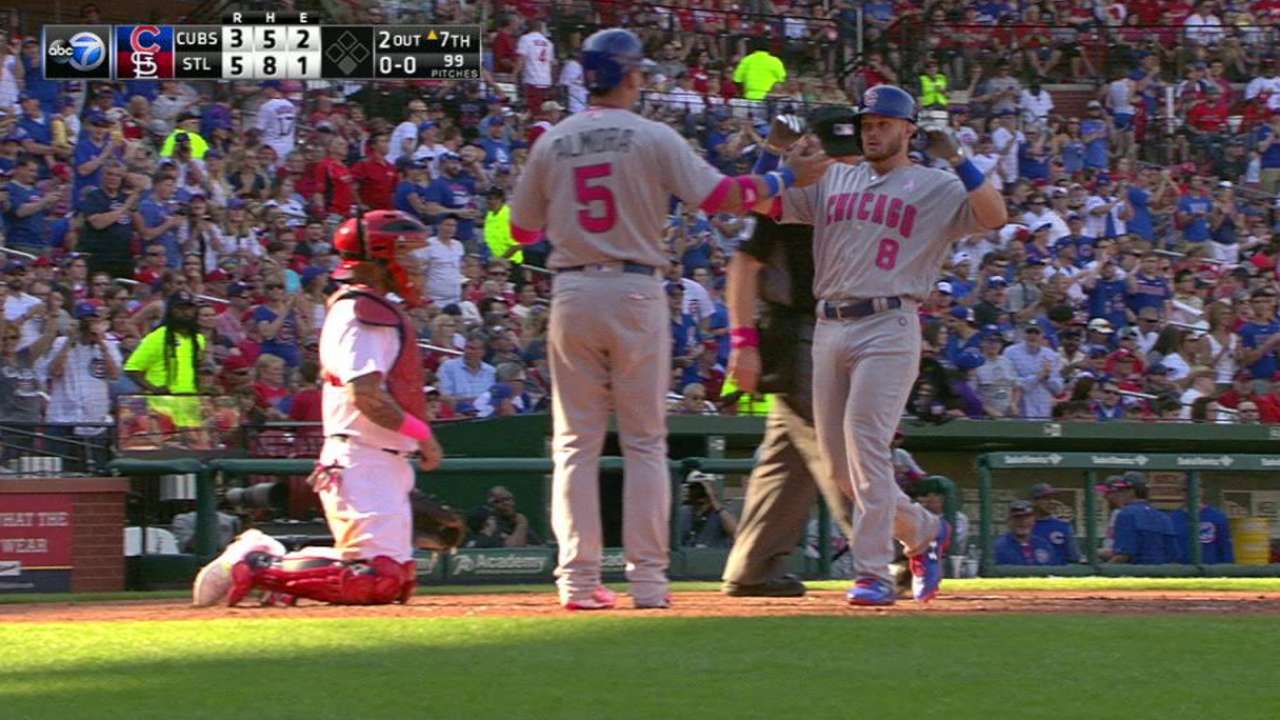 He probably isn't going to be up with the Cubs for long, but Ian Happ gave a preview of coming attractions on Saturday afternoon. In the first game and fourth plate appearance of his big league career, he smacked a 413-foot homer off Carlos Martinez in the seventh inning of a 5-3 loss to the Cardinals.
The Cubs scored big by spending premium Draft picks on college hitters in 2013 (Kris Bryant, No. 2 overall) and 2014 (Kyle Schwarber, No. 4), and they may have hit the trifecta by taking Happ at No. 9 in 2015. They called him up Saturday to help fill in while Bryant battles an illness, Jon Jay deals with back spasms and Addison Russell nurses a sore shoulder.
While it's unclear where the 22-year-old Happ will fit in Chicago's long-term lineup, he has the offensive upside to force his way in there somewhere. He's a switch-hitter who's dangerous from both sides of the plate, showing a balanced approach and bat speed as both a lefty and a righty.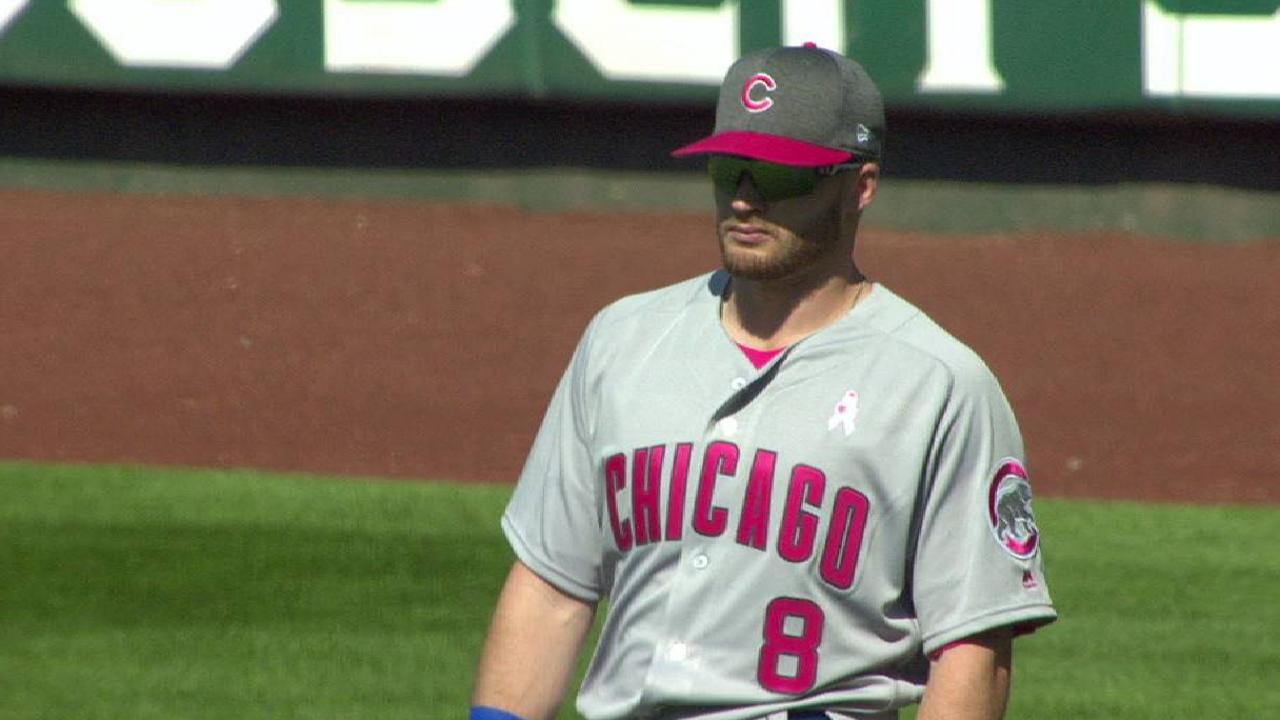 His combination of strength, solid speed and baserunning instincts make Happ a potential 20-20 player. He also draws a healthy amount of walks, and his array of offensive skills can make him an asset almost anywhere in the batting order.
Happ hit his way to Double-A in his first full pro season then capped his 2016 by homering from each side of the plate in the Arizona Fall League championship game. He was the Cubs' best offensive performer during Spring Training, leading the club in most offensive categories while posting a .383/.441/.750 line with five homers in 60 at-bats. He has continued to rake in Triple-A to start the season, batting .298/.362/.615 and ranking second in the Pacific Coast League with nine homers.
Interestingly, Happ was a lightly regarded recruit who went undrafted out of Mount Lebanon High in Pittsburgh. He caught the attention of scouts by ranking as the top position prospect in the Cape Cod League in the summers of 2013 and 2014, then became Cincinnati's first first-rounder ever and signed for $3 million.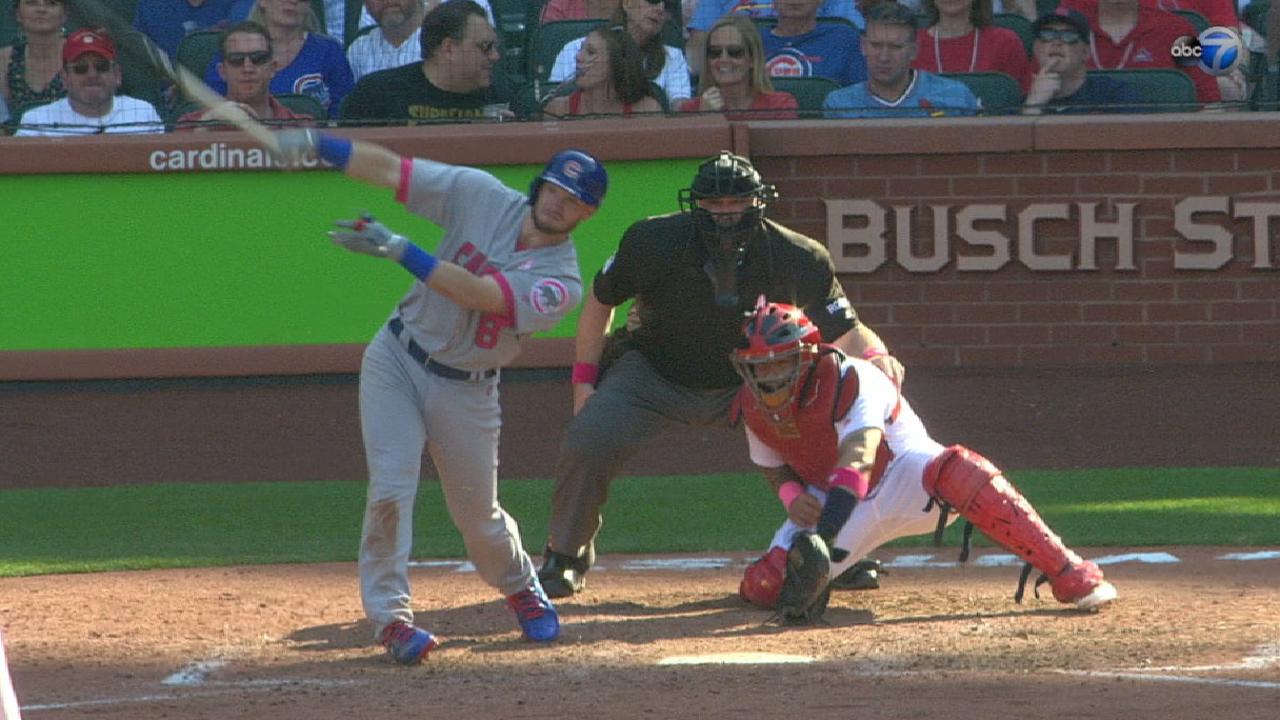 Though he's a good athlete with quickness and arm strength, Happ is less accomplished as a defender. He played second base as a college freshman at Cincinnati before the Bearcats moved him to the outfield. Chicago returned him to second during instructional league following his 2015 pro debut, but he has stiff infield actions and most scouts outside of the organization believe he's destined for an outfield corner.
For the short term, Happ's ability to play second base and fill in at all three outfield spots gives the Cubs roster flexibility while several of their position players are ailing. Bryant, Jay and Russell should be able to avoid the disabled list, and Happ figures to return to Triple-A once they're healthy. Should another need arise, Chicago will have an easier time promoting him again now that he's on the 40-man roster.
Jim Callis is a reporter for MLB.com. Follow @jimcallisMLB on Twitter. Listen to him on the weekly Pipeline Podcast. This story was not subject to the approval of Major League Baseball or its clubs.