Karns K's career-high 12 in 5 innings vs. O's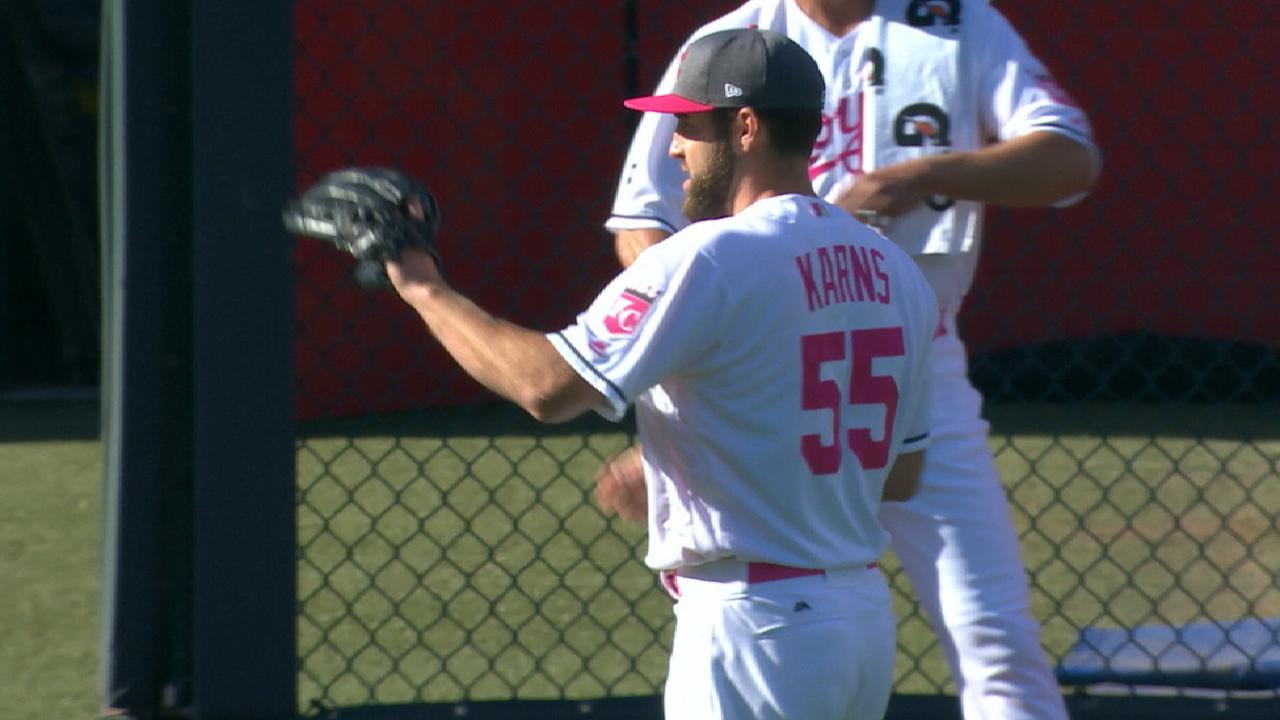 KANSAS CITY -- Royals right-hander Nathan Karns should have known early that he had his electric curveball again, especially when the second hitter of the game, Orioles center fielder Adam Jones, looked helpless while flailing at three curves.
Karns went on to record a career-high 12 strikeouts -- which also was a club record for a Royals pitcher over a five-inning start -- in a 4-3 win on Saturday night.
"For me, it just showed me they're being aggressive," Karns said of the Orioles striking out. "Whether it tells me my stuff is nasty ... it just says my scouting report is accurate on them."
Karns gave up five hits and two runs. But manager Ned Yost decided to pull Karns after 91 pitches.
"He had that long inning in the fifth," Yost said. "I thought the 2-2 pitch on Seth Smith, he didn't get the call, and it cost him 12 more pitches. And we had a long inning in our fifth. That was enough."
Karns agreed with the decision.
"I definitely would have had something left," Karns said. "But that's a great ballclub and we have a great bullpen."
The only blemishes were two solo home runs from Orioles catcher and former Royal Francisco Pena.
"Karns was doing a real good job with all the guys," Pena said. "He was using his breaking ball real well and the guys were swinging and missing."
"It's kind of something I'm going with this year -- same guy gets me," Karns said. "I hung a curve and then he ambushed the next fastball. You tip your cap to him."
Still, afterward, Yost could only marvel at Karns' outing.
"Great night. What a curveball," Yost said. "Made two pitches up in the zone and Franky Pena hit them out of the park. But that was it."
Karns didn't find out about the club record until he spoke with reporters.
"That's really cool," Karns said. "I just wish I could have gone a little deeper. Strikeouts are nice, but I'd rather go deep into the game and help the team out. Twelve in five is great, but really it's too short of a game for me."
Jeffrey Flanagan has covered the Royals since 1991, and for MLB.com since 2015. Follow him on Twitter @FlannyMLB. This story was not subject to the approval of Major League Baseball or its clubs.