Mom was Delino's 'rock' as dad was in Majors
Even from a distance, Tisha DeShields was always there for family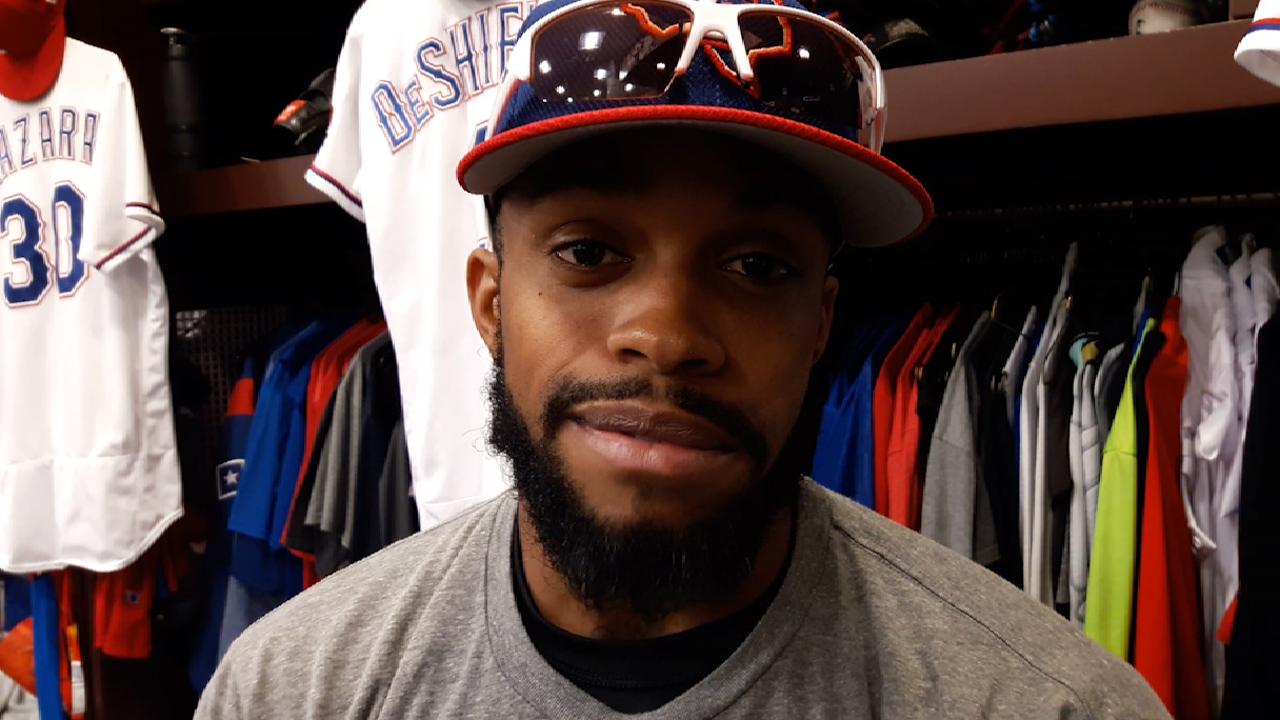 ARLINGTON -- Delino DeShields' father was not at his son's first Opening Day with the Rangers in 2015, or his Major League debut later that week.
Dad, a former Major League second baseman, was tending to his day job as the manager of the Reds' Triple-A team in Louisville. Tisha DeShields was there though, as she has always been there for Delino while his dad pursued his Major League career.
"It was just like it used to be," DeShields said. "My mom is not very vocal, but you can always tell when she is there. Even growing up, she never sat in the stands. She had bad anxiety so she would go into the outfield and watch from afar.
"But I always knew she was there. Honestly, it would be weird if I could see her while I was playing. As long as I know she is there, it makes me comfortable."
DeShields is well-known for being the son of a Major League infielder, and they have a strong relationship. But the relationship with his mother is especially special.
"My mom has been my rock since I was little," DeShields said. "I was born into baseball so ever since then, my dad hasn't always been around so my mom has always been like super woman to me. She always made sure I was on time with everything. She in a sense taught me how to be a man. My dad helped too, but the majority of my time was spent with her.
"I learned how to tie a tie and open doors for women and be a gentleman. ... She instilled those things in me. I'm still learning from her. She is very wise ... beyond her age. She had four kids and managed them all while my dad was gone. It was pretty incredible."
• Napoli adores mother's kindhearted nature
DeShields has two younger sisters, Diamond and Denim, and a younger brother, D'Angelo. Diamond was a star basketball player at the University of Tennessee and mom spent Mother's Day weekend in Knoxville watching her daughter graduate.
Sports were always big in the DeShields family. Delino was born in 1992 when his father was in his third season with the Montreal Expos. His father played through 2002, so it was Tisha who shepherded the children through all their activities in suburban Atlanta.
"We only went to see him a couple of times -- spring break, sometimes during the summer," DeShields said. "But we were always playing sports, so I was playing tournaments on the weekend and my sister was playing AAU basketball. I'm sure it was difficult for her, us being kids. We were just not trying to give her that hard of a time. She did a good job, almost being a single parent during those years.
"We had this RV and we used to travel in it. If I played in Tennessee, North Carolina or Alabama, whatever ... she would pack up all the kids and we would take little road trips. Those were probably the best memories. She did all the driving. We would leave late at night and she would drive all night while we slept. She always tried to make it as easy for us as possible growing up."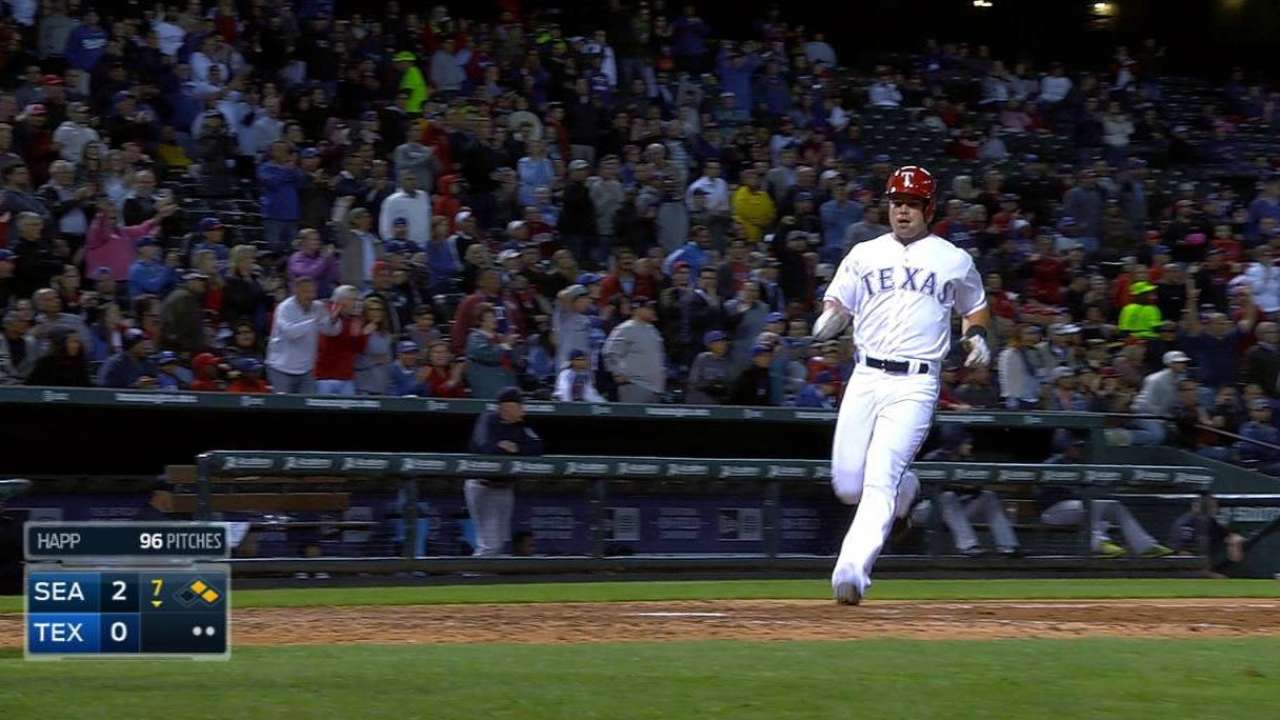 That's why there was no doubt Tisha would be there when her son took the field for the Rangers in 2015.
"She kind of took me on this road, to my Little League games, taking me across the country to watch me play," DeShields said. "To finally be here was something; she definitely had a big part in that. She made sure she was there. She has been to every Opening Day so far. It's hard because she still has two kids she is tending to, so she can't get out here all the time.
"She has been a huge support for me and my siblings. She keeps her distance, but she is always watching. She is always attentive. She never miss anything."
T.R. Sullivan has covered the Rangers since 1989, and for MLB.com since 2006. Follow him on Twitter @Sullivan_Ranger and listen to his podcast. This story was not subject to the approval of Major League Baseball or its clubs.