Big inning sends Dodgers on way over Rox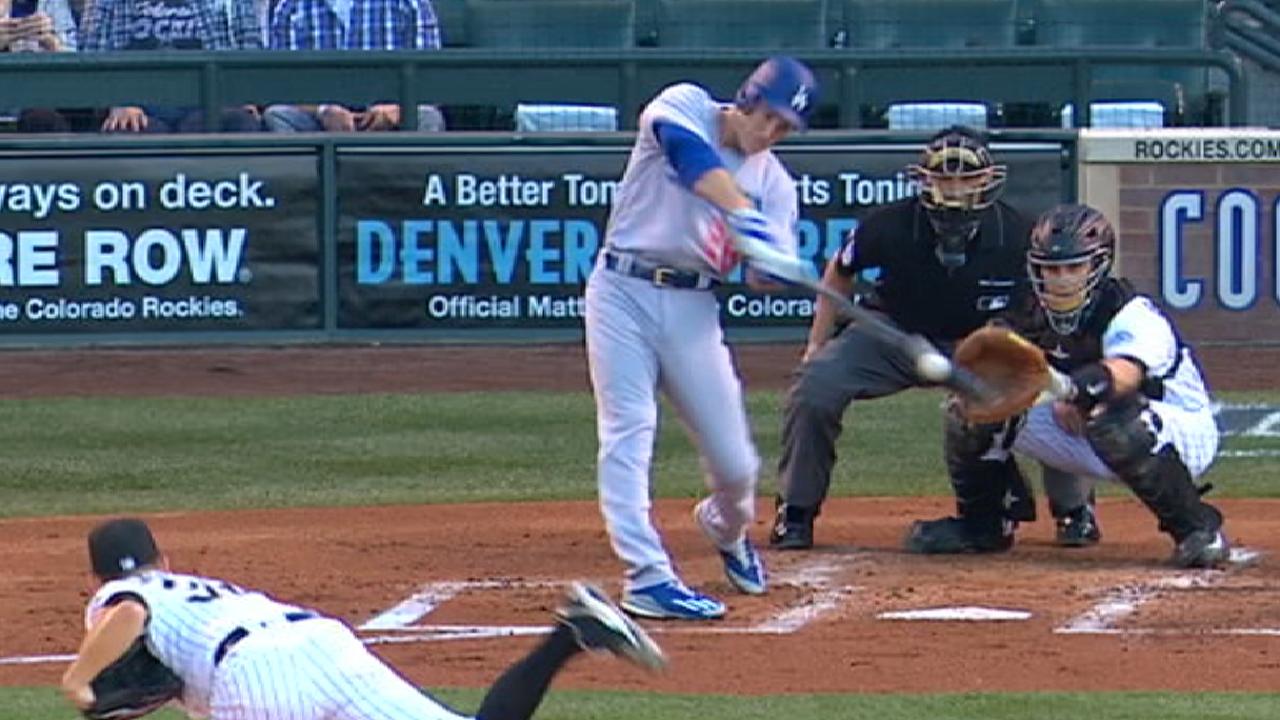 DENVER -- Hall of Fame manager Earl Weaver's "big bang" theory was in full force Friday night, as the Dodgers used a five-run frame to beat the Rockies, 6-2.
Weaver's theory -- with his stats to back it up -- states that more often than not, the winning team scores more runs in one inning than the losing team scores in the game.
There's a new addendum to the theory with even better stats behind it. Call it the "Kershaw corollary."
When Clayton Kershaw gets four or more runs of support, he's 89-0. The Dodgers got all they needed in the second inning Friday, drawing three walks and knocking three extra-base hits against Tyler Chatwood to effectively put the game out of reach.
"We have a good offense," said rookie Cody Bellinger, who sparked the rally with a leadoff walk. "When it clicks, it clicks. We had a plan against all these pitchers, and we stuck with it and put together some good at-bats and barreled up some balls."
Bellinger has played in less than half the team's games -- he made his Major League debut on April 25 -- but he's leading the offense with a team-high seven homers to complement his .323 average.
"He's impressive," manager Dave Roberts said of Bellinger. "He got a walk early and a homer late. That's a big run here."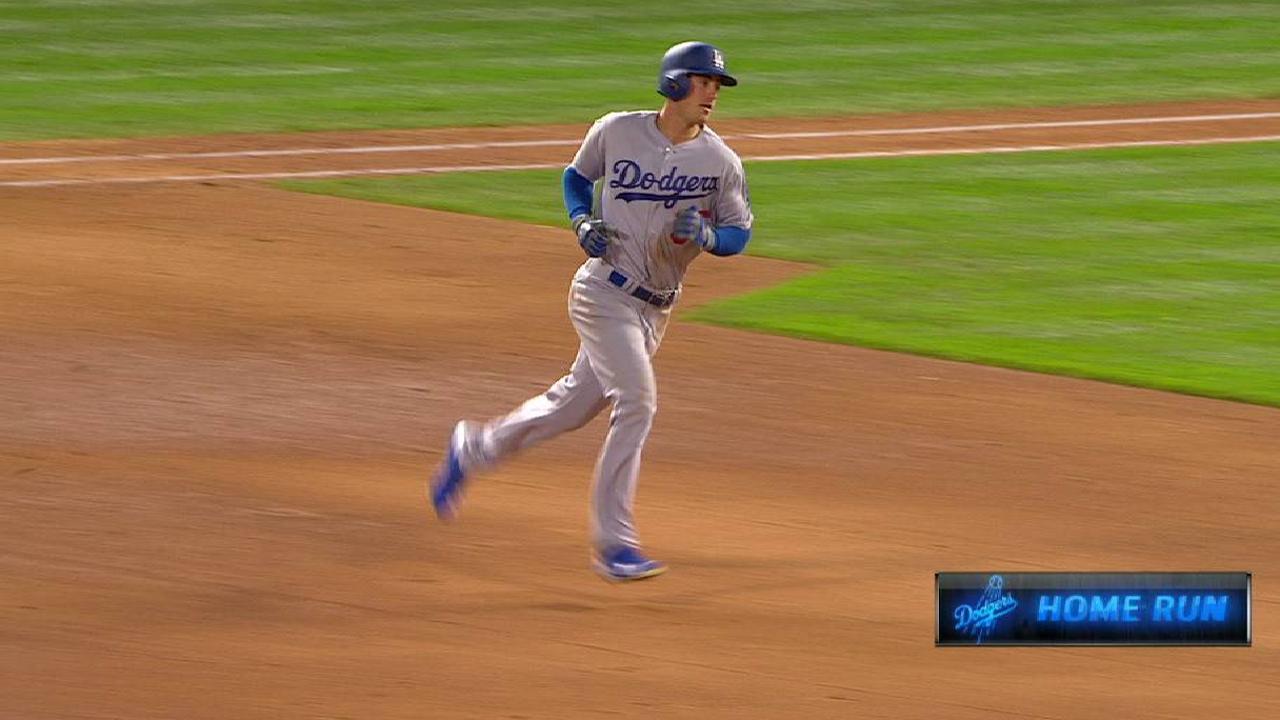 The homer was icing on the cake, but the cake was baked early, with Bellinger and Chris Taylor walking to set up a two-run triple from Chase Utley, who tripled in back-to-back games to start the series and is now hitting .365 for his career at Coors Field.
"Those guys in the clubhouse believe in him," Roberts said of Utley. "I believe in him. That triple was big. He's coming. He continues to get better."
The inning continued to get better as well, with Yasiel Puig drawing the third walk among the first five batters.
"It all comes back to walks," Chatwood said. "You've got to throw the ball over the plate. If they beat you getting a hit, you can live with that. But walks are the thing killing me right now."
Each of the three walks in the second came around to score, with Joc Pederson knocking home Puig and Kershaw -- who reached on a 1-2 fielder's choice -- with a two-out double to right.
"We were seeing the ball well," Pederson said. "We got on base and we hit the people in and came up with some clutch hits. Gave Kershaw some pitching room."
Even knowing how four runs are an insurmountable margin of victory for Kershaw, the Dodgers offense didn't let up, with Corey Seager doubling home Pederson to cap the rally.
"You just want to keep your foot on the gas pedal," Pederson said. "You never know what can happen. We scored enough runs today to win the game."
The five-run second made a total of 12 unanswered runs from the Dodgers since being down 10-0 after four innings Thursday and mounting a seven-run counter attack in a 10-7 loss.
"That five-run inning was huge for us," Roberts said. "I do believe that last night, the way we didn't quit and had a little momentum going into tonight, played a part in it."
"I just tried to not give up five," Kershaw said.
Owen Perkins is a contributor to MLB.com based in Denver. This story was not subject to the approval of Major League Baseball or its clubs.