Joseph keeps swinging impact bat vs. Royals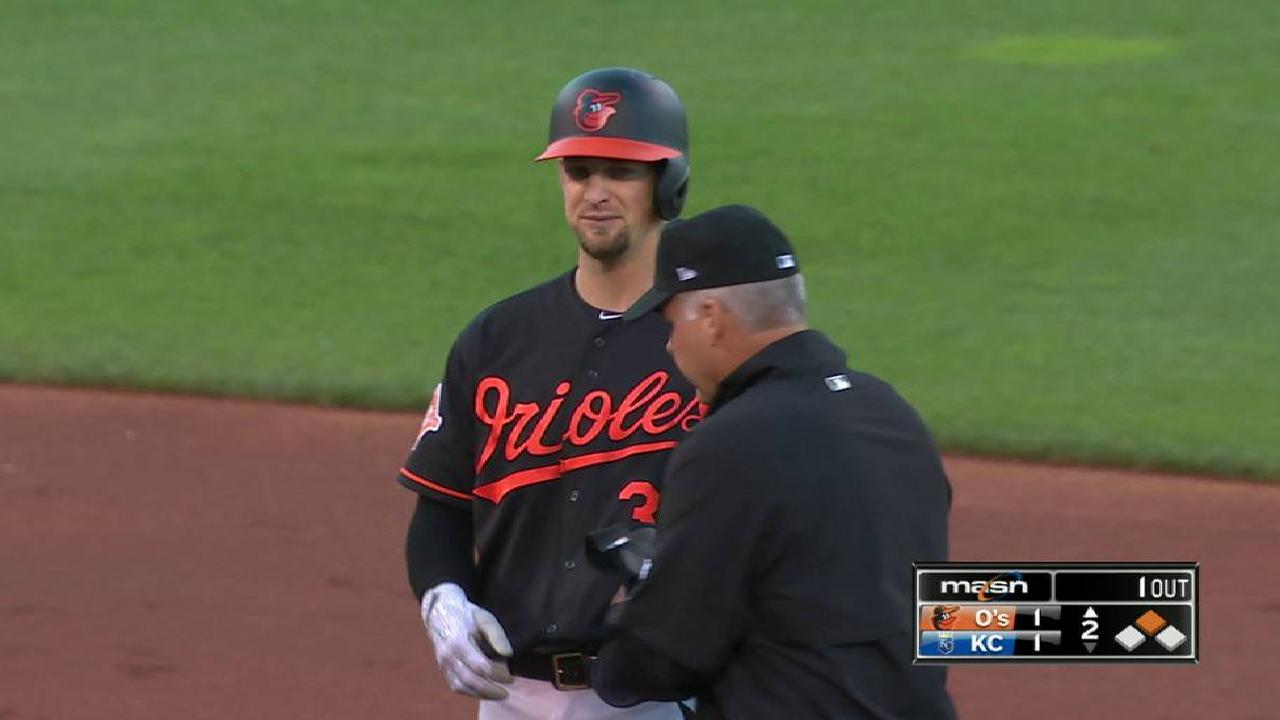 For Orioles catcher Caleb Joseph, 2016 took an emotional, physical, mental and spiritual toll as he went without an RBI, a stretch that finally ended this year on April 29.
Since then, Joseph -- who has been the starter behind the plate with Welington Castillo on the disabled list -- hasn't just held serve: he's been terrific. Joseph went 3-for-3 in a 3-2 loss to the Royals on Friday night, driving in a run and scoring the other as he single-handedly kept the O's in the game.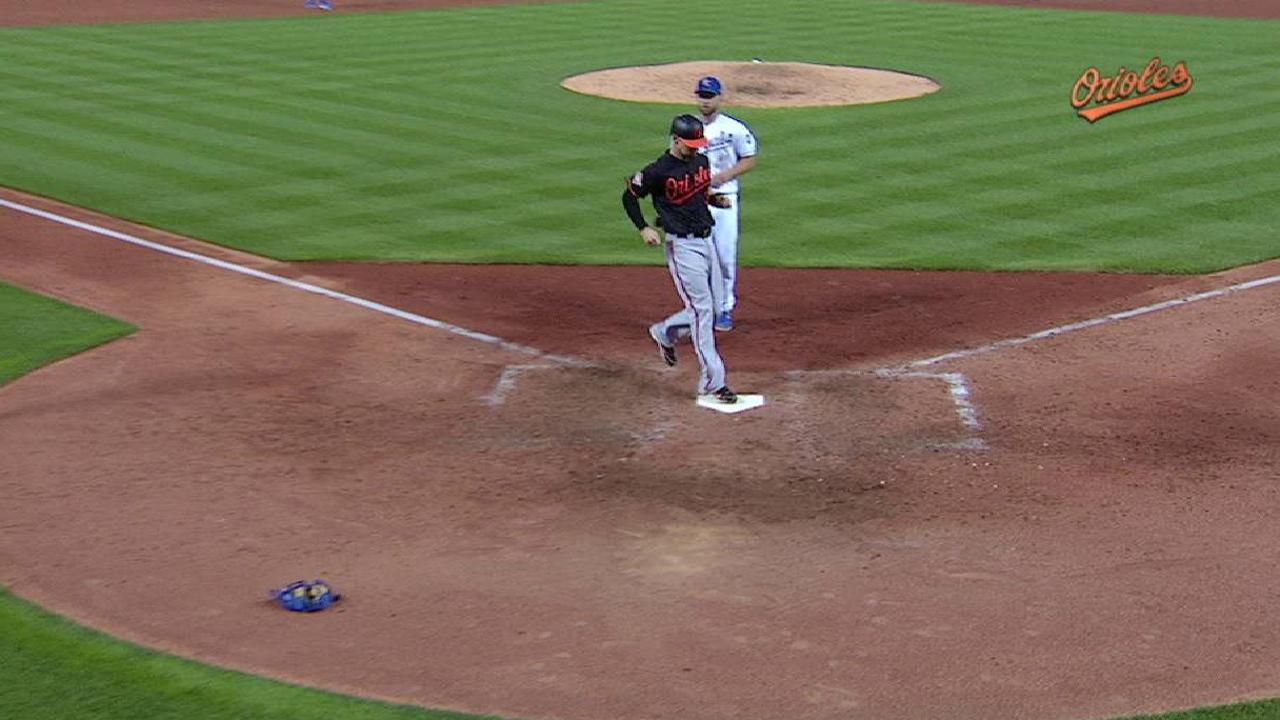 "I was using Welington's bat, so I have to call him and give him all the credit," said Joseph, who notched a career-high three hits. "You just try to do what you can to help the team. Sometimes you do, sometimes you don't. But I think the main quality I want to bring every night is defense."
Joseph also did that. He made a terrific tag on Eric Hosmer at the plate to keep it a one-run game in the bottom of the eighth inning. He followed that up with a two-out triple in the ninth.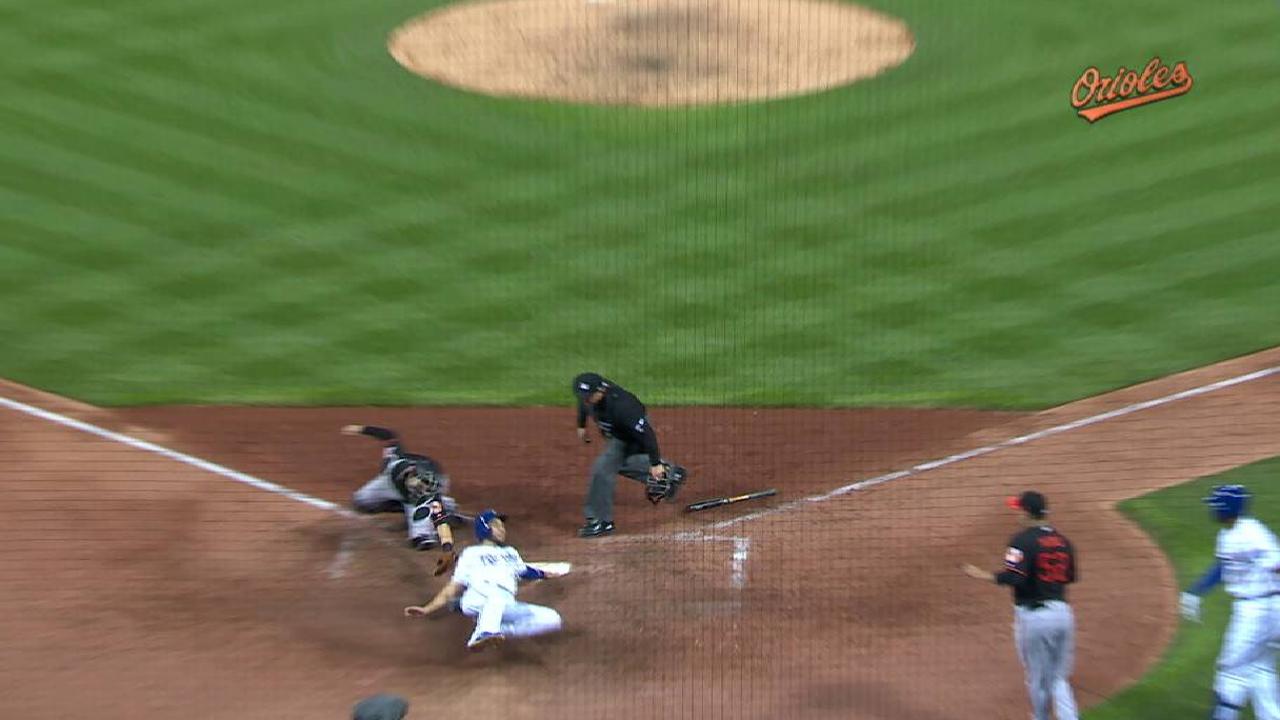 "He has been solid. He's in a good place offensively right now. He continues to dial up what we need and that has been impressive," manager Buck Showalter said. "He has always been a real good caller of the game, a good catcher. And he has a track record of hitting.
"Last year was what we thought was a break from the norm. This year, he has gotten back into what he is capable of. "
Joseph is batting .340 (17-for-50) after starting the season 0-for-12. Since those pair of RBIs on April 29, he has a homer, three doubles, a triple and eight RBIs. Two of those doubles came on Friday night, as Joseph sent Royals starter Danny Duffy's 2-1 pitch into left field for a second-inning two-bagger that scored J.J. Hardy and tied the game at 1.
Joseph struck again with another double in the seventh, moving to third base on Craig Gentry's sacrifice bunt and racing home to score on Duffy's wild pitch.
While Joseph had nothing to hang his head about on Friday night, the 30-year-old would have much preferred to be fielding questions after a win.
"We weren't able to keep them at two [runs]," he said, "so that's where I will lose a little sleep tonight."
Brittany Ghiroli has covered the Orioles for MLB.com since 2010. Follow her on Facebook and Twitter @britt_ghiroli, and listen to her podcast. This story was not subject to the approval of Major League Baseball or its clubs.