Szczur homers on first pitch back in Chicago
Former Cubs outfielder a welcome addition for Padres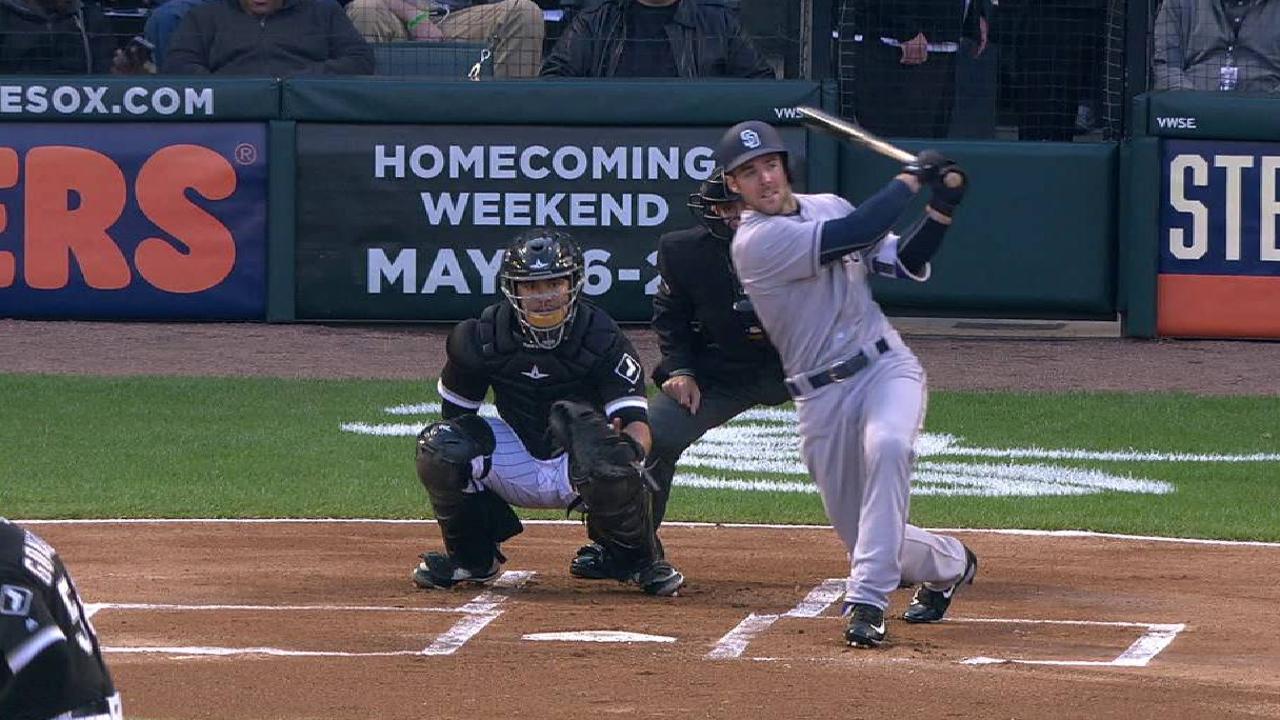 CHICAGO -- In less than a week since the Cubs designated him for assignment, Matt Szczur is back in Chicago. This time, he's a member of the Padres, facing the White Sox.
It's been a smooth adjustment in a short amount of time for the outfielder, who joined the Padres on Monday, when they acquired him from the Cubs for right-hander Justin Hancock.
In fact, he homered on the first pitch of Friday's game for his first drive of the season in the Padres' 6-3 victory.
"It's great to have an opportunity to be in their lineup every day," Szczur said. "It's what I've needed my whole career. I'm lucky that I was able to fall into place because this kind of opportunity doesn't happen too often."
In four games with San Diego, Szczur is 5-for-13 with a homer, a double and two RBIs. After having a bench role with the Cubs, Szczur joked around with manager Andy Green that this is the first time he's started three games in a row.
"I couldn't even tell you the last time, so it's definitely a good feeling, and these guys have faith in me," Szczur said. "It's a good ballclub to be a part of."
Szczur, 27, joins former teammates Trevor Cahill and Clayton Richard on the Padres, making the transition easy, he said.
Green also has been pleased with the addition, and he had Szczur, 27, batting leadoff and starting in center field Friday night to let Manuel Margot rest.
"He's hit balls hard and he's hit them consistently that way," Green said. "Plays well in the outfield. I have no doubt about his ability to go track balls down, and he's blended in really well with the guys. Hoping that winning vibe he was part of rubs off on the guys here."
Szczur, however, admitted he was surprised the Cubs designated him for assignment when their bullpen was taxed. He was out of options and 4-for-19 in a bench role for the defending World Series champions.
"I didn't see that coming at all because we had eight pitchers in the bullpen already," Szczur said. "So I was kind of caught off guard. But I was relieved because it was tough. Where I was, it wasn't helping my career. So for me, it was a lot of weight lifted off my shoulders."
Szczur said it was difficult to leave his teammates, and he remains friends and exchanges text messages with first baseman Anthony Rizzo, third baseman Kris Bryant, and outfielders Jon Jay and Jason Heyward. Szczur hit .243 with eight home runs over parts of four seasons with the Cubs. He credited the Cubs with helping him learn baseball after he also played football at Villanova University.
"A lot of the coaches really helped me and helped me develop a swing, and how to play in the outfield and the knowledge of the game," Szczur said. "I'll always have tremendous respect for everyone in the organization."
Extra bases
• Allen Cordoba has the potential to be a "super utility" player, Green said. Cordoba played his 10th game in left field Friday to go along with five games at shortstop.
"Some of the most valuable guys you can have on your team are guys who handle the bat well, they can play center and shortstop," Green said. "That's a rare commodity in the game of baseball. He has ability down the line to be that type of player because he's that athletic."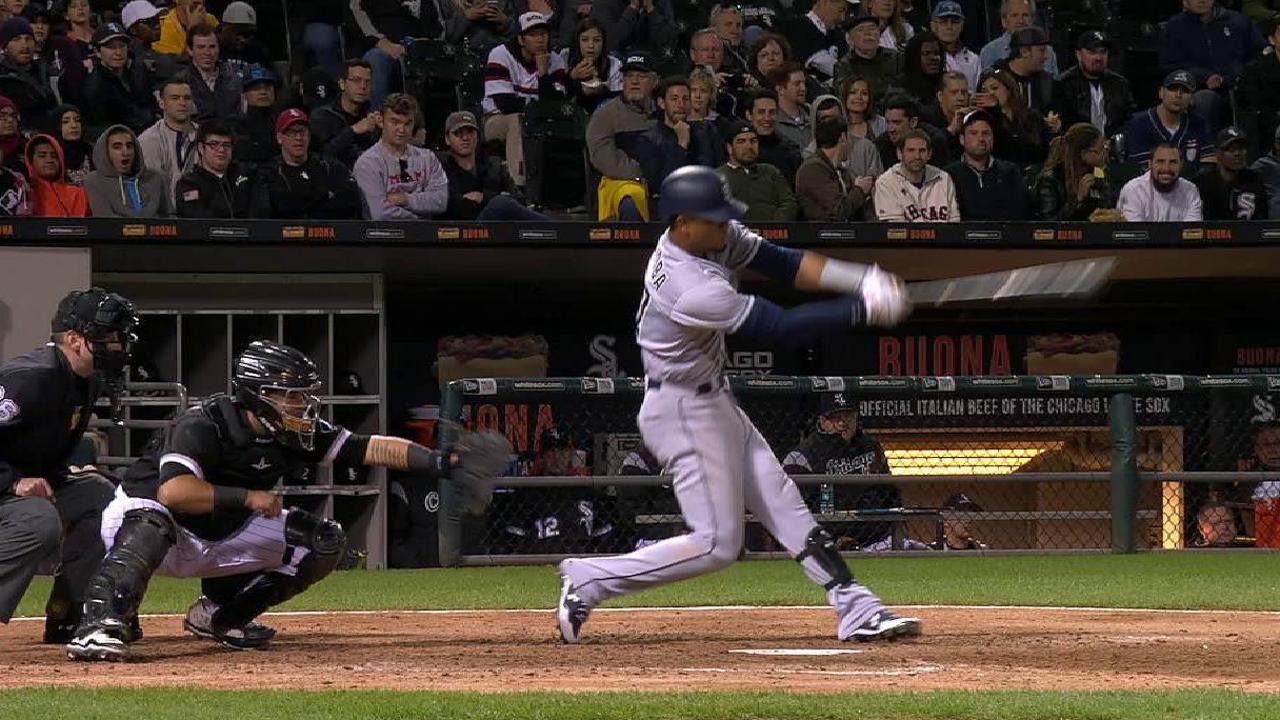 Cordoba also had his first multi-hit career game on Friday, finishing with three singles.
• Green said he expects right-hander Jarred Cosart (right hamstring strain) to be activated from the disabled list during this three-game series, possibly on Sunday.
Sarah Trotto is a contributor to MLB.com based in Chicago and covered the Padres on Friday. This story was not subject to the approval of Major League Baseball or its clubs.