Souza ready to return during Red Sox series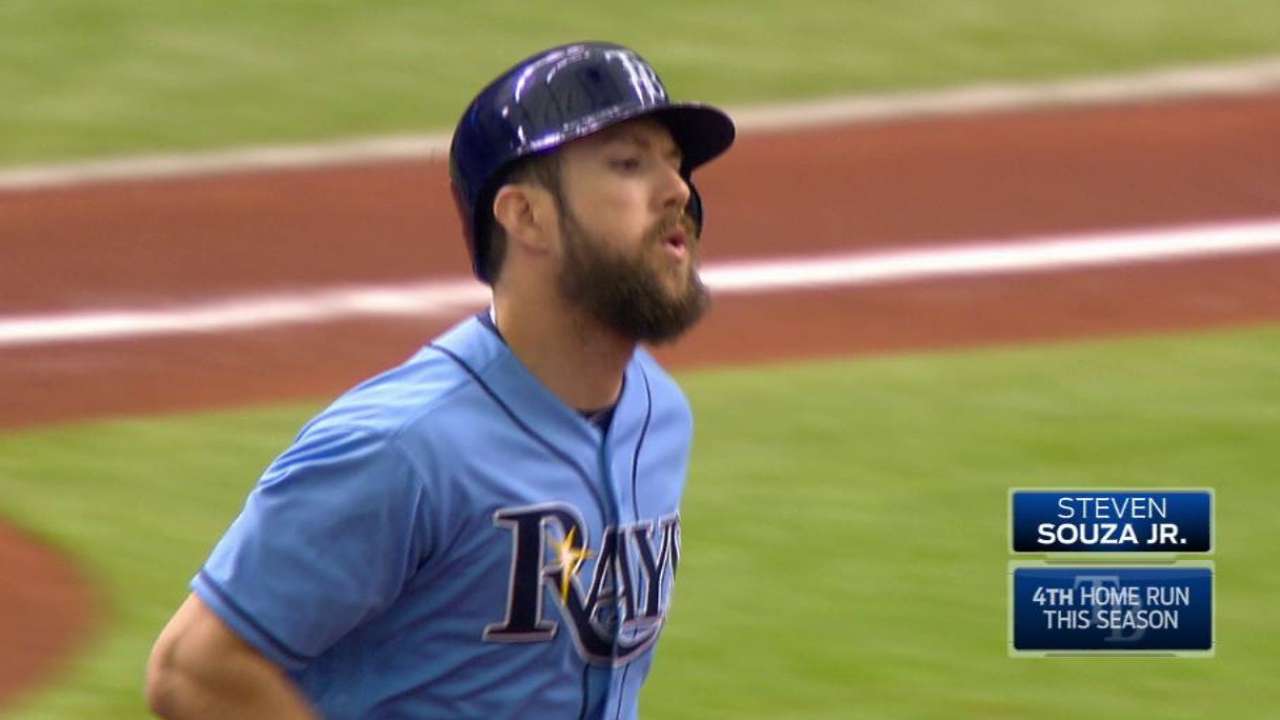 BOSTON -- As the Rays geared up for three games at Fenway Park, their lineup for the opening game of the series on Friday night was again without Steven Souza Jr.
The Tampa Bay right fielder, who has played in 32 games this season, has been out of the lineup since jamming his right thumb during an at-bat in Monday's game against the Royals.
On Friday, two days following a cortisone injection for the injury, Souza woke up feeling "significantly better," prompting a prediction that he would be back in the lineup in the next day or two.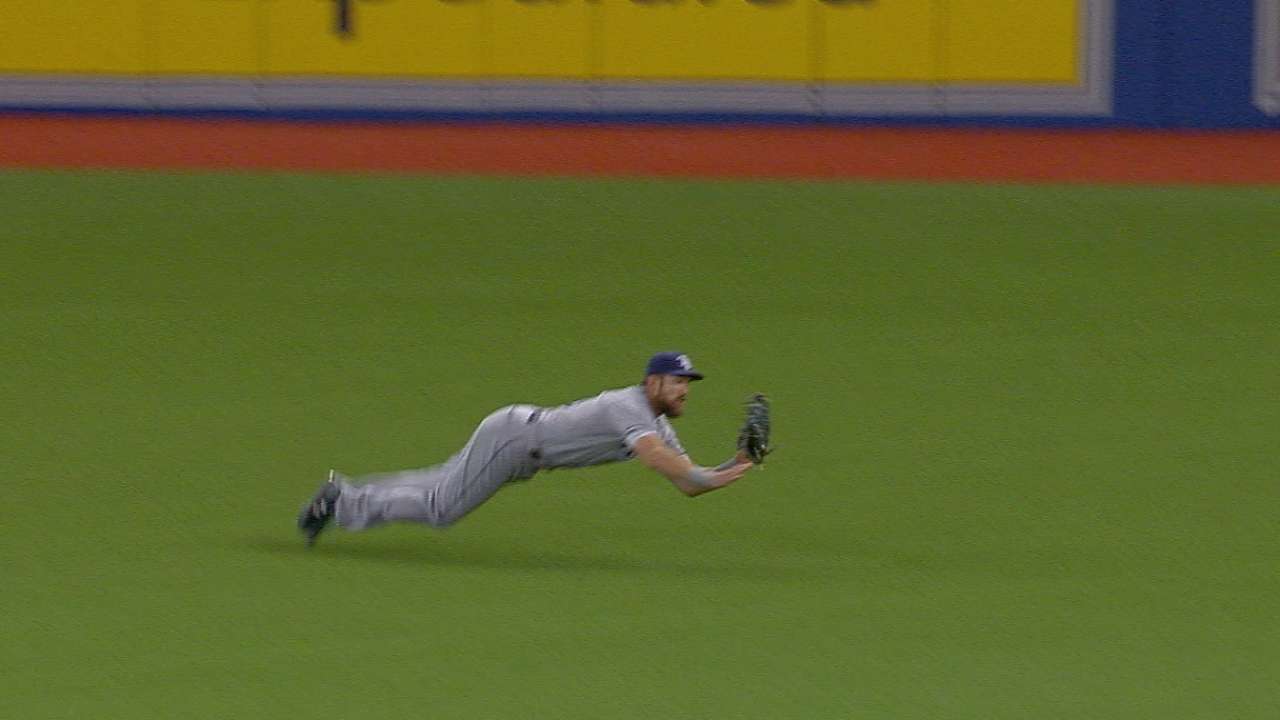 "The plan is to be ready at some point this weekend," Souza said. "Best-case scenario will be [Saturday]. Worst case will be Sunday. So hopefully it just keeps getting better. Today was the best morning when I woke up."
Able to take a few test cuts earlier in the day, Souza said things felt much better, and showed no ill effects after a regular round of pregame batting practice.
Souza has a slash line of .277/.377/.445, and is second on the team with 19 RBIs and 18 walks this season, making Rays manager Kevin Cash more than eager for Souza's return following the club's 3-6 homestand.
"I expect him to be in there tonight if a situation presents itself," Cash said.
"It [stinks] watching from the sidelines, especially the way it kind of fell apart a little bit on this [past] homestand," Souza said. "I hate playing the 'What if?' game. Good teams just win those games. We've just got to bear down for nine innings and win the game. You can't point the finger at one guy right now. You can't point it at the bullpen, you can't point it at the starters, you can't point it at the hitters, because at one point or another, everybody's not done their job. So, we as a unit have to do a better job all together."
Souza is just 2-for-25 in May, but didn't hesitate when asked if Saturday's pitching matchup against Boston ace Chris Sale might delay his return.
"Not at all. I love facing that guy," said Souza, who is 1-for-8 in his career versus Sale. "Anytime I get to face the best, you can pencil me in there."
Craig Forde is a contributor to MLB.com based in Boston. This story was not subject to the approval of Major League Baseball or its clubs.