Cards need to dig deep as sked gets tougher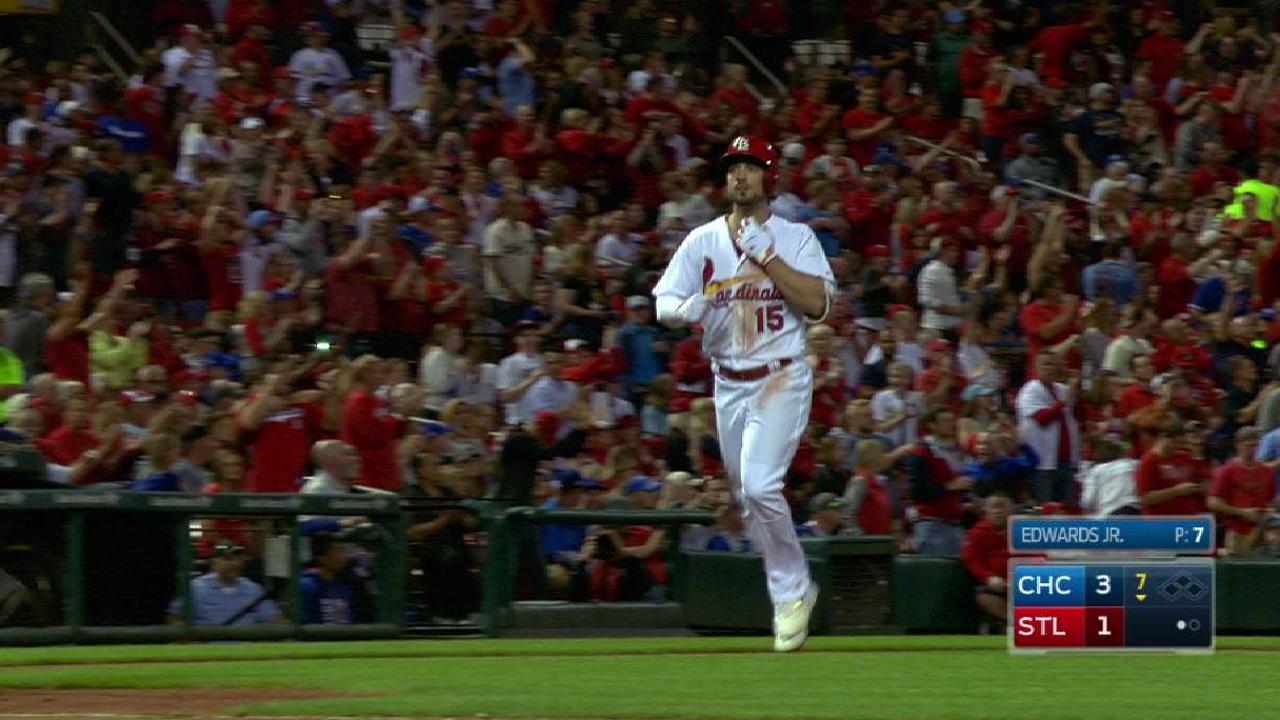 ST. LOUIS -- Hopeful that a perfect road trip had signaled a shifting trajectory to their season, the Cardinals were reminded on Friday that their path will be dotted with stiffer competition ahead.
After taking advantage of a soft spot in their schedule by reeling off 16 wins in 21 games, the Cardinals entered a much more arduous portion with Friday's series opener against the Cubs, a 3-2 loss in front of a sold-out crowd at Busch Stadium.
An offense that broke out for 43 runs against the Braves and Marlins was held to two infield hits by Cubs fill-in fifth starter Eddie Butler, who hardly looked like the owner of a 6.50 career ERA during his six scoreless innings.
"We just can't forget the kind of offense we've been putting up, the kind offense we expect to continue to put up," manager Mike Matheny said.
In order to sustain the momentum generated since a fumbling 3-9 start, the Cardinals will have to find a way to topple some of the game's best in the weeks ahead. Two popular postseason picks -- the Cubs and Red Sox -- will visit during this homestand. Then comes 10 consecutive games against the National League West's best, Colorado and Los Angeles.
The Cardinals' opponents through the rest of May have a combined .514 winning percentage (entering Friday) -- and that figure would be markedly higher if not dragged down by the 12-24 Giants. In comparison, the Cardinals' recent 16-5 run came against clubs with a combined winning percentage of .438.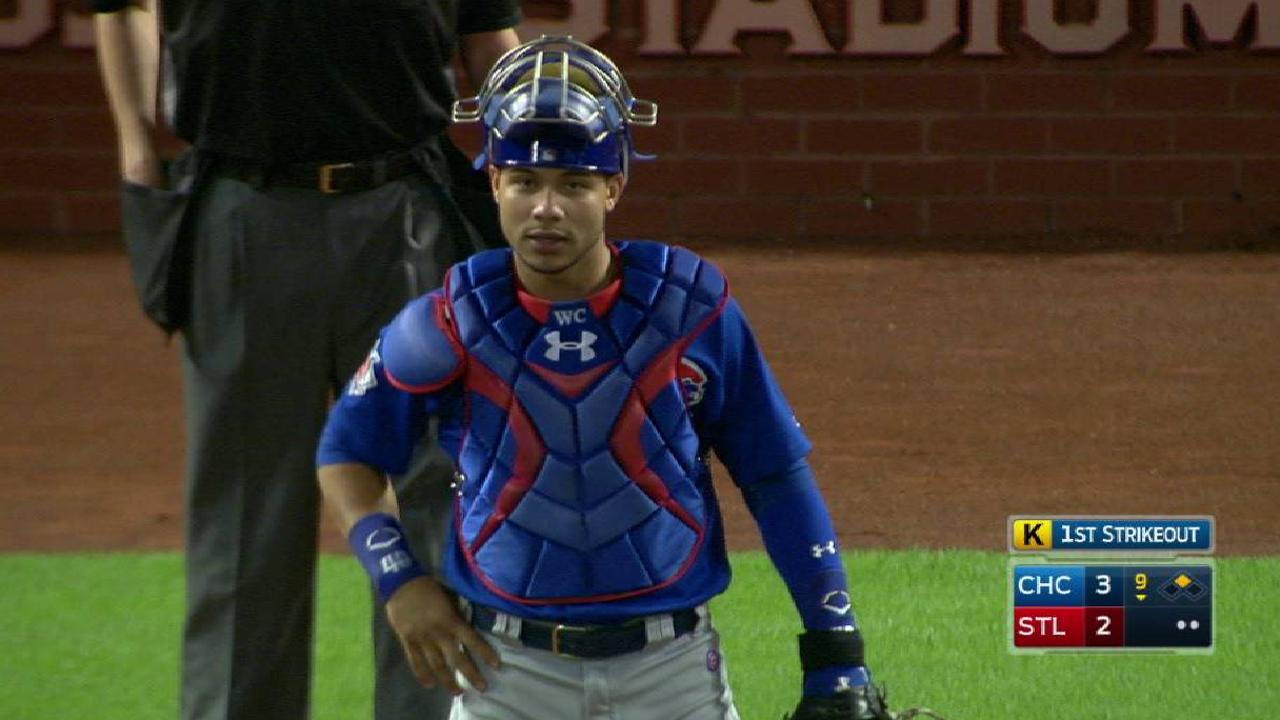 "You know the pieces are there," Matheny said. "We've got what it takes to play consistently. Let's set the bar. It needs to look like this. Then you have something to go back to, because there's going to be tough times. A run like [we just had] is something [where you say], 'That was good. That's what it should be like. That's a lot of fun. Let's get back there.'"
Doing so will require two things missing on Friday -- a potent offense and the absence of self-inflicted gaffes.
The Cardinals, 0-3 against the Cubs since their 4-3 win on Opening Day, trailed by three runs before they advanced a runner past second, and they finished the night 0-for-6 with runners in scoring position. It was a showing much more reminiscent of early April, when the Cardinals scored two or fewer runs in seven of their first 15 games.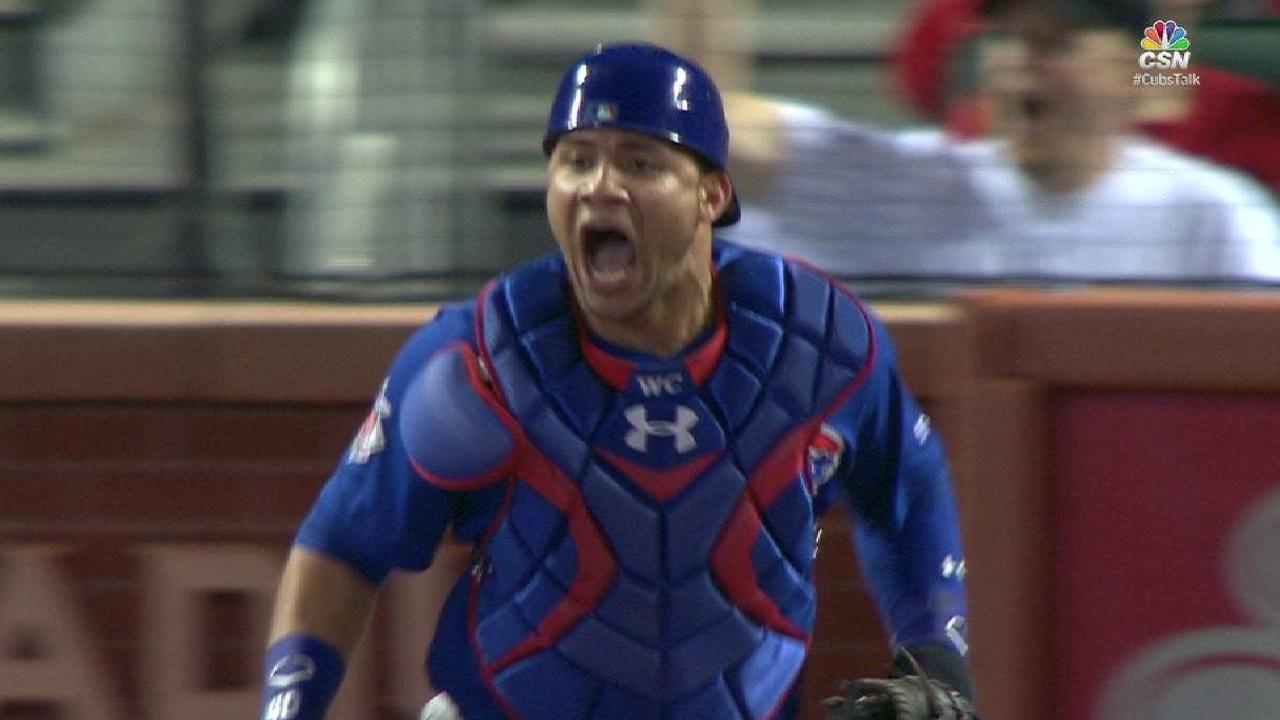 Then, when it appeared as if the Cardinals' offense might finally be on the verge of breaking through, the Cards were bitten by another baserunning blunder. After extending the seventh with a pair of two out walks, the Cards saw it abruptly end with Dexter Fowler becoming the seventh Cards player to be picked off this season.
Foiled fundamentals hurt this team early and will continue to do so, particularly when the margin for error shrinks against more formidable opponents.
"I think everybody who gets to watch this club knows it's a talented team," general manager John Mozeliak said. "As I've always said, when you do the little things right, you win."
Jenifer Langosch has covered the Cardinals for MLB.com since 2012, and previously covered the Pirates from 2007-11. Follow her on Twitter, like her Facebook page and listen to her podcast. This story was not subject to the approval of Major League Baseball or its clubs.