How closer changes impact fantasy leagues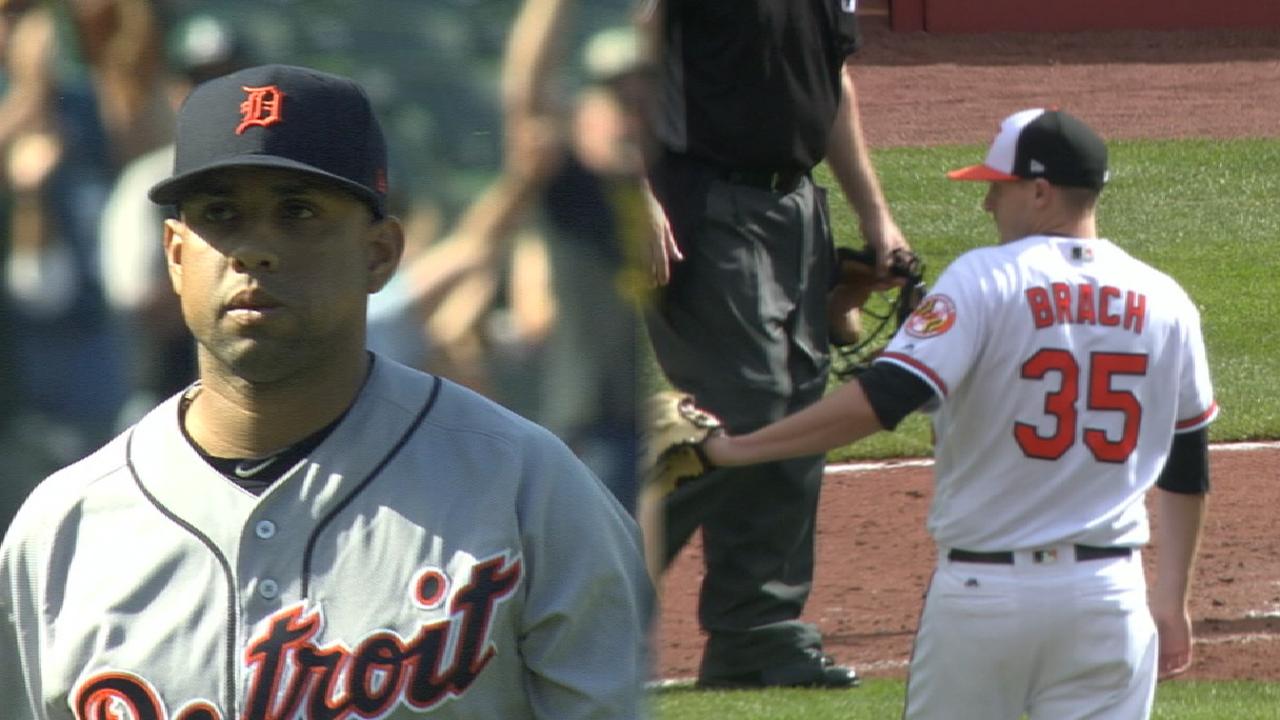 The following is a transcript of a segment from this week's Fantasy411 podcast, hosted by MLB.com lead fantasy writer Fred Zinkie. To hear the rest of Zinkie and fantasy baseball writer Al Melchior's discussion, subscribe to the Fantasy411 podcast by clicking here.
Fred Zinkie: "Now we're going to talk closers, wacky week, almost a wacky Tuesday. Everything just went, you know, on Tuesday I found in about a span of a couple hours, so we'll start with the Tigers, who were a part of the wacky Tuesday. Francisco Rodriguez, are we dropping him in all mixed leagues?"
Al Melchior: "Oh yeah, I was there, probably a couple weeks ago. So yeah, no, it's time. If you were just holding out hope that a save's a save, well, he's not getting the saves anymore, and even though I know there's theoretically a chance that he gets the job back, I wouldn't count on it. Justin Wilson, he's got a nice skill set there. I think he'll be fine in that role."
Zinkie: "I could see a small chance that Rodriguez has six or seven scoreless outings, if he does, and then he's the guy that has that veteran closer label, so they'll say we're going to go back to him. But, I mean, he would have to have those six or seven scoreless outings first before that happens. I'm not really confident that could happen. Yeah, I would let him go. I would own Justin Wilson, because he's pitched so well this season and has that closer's role now. I would want to own him in a 10-team league. Do you agree with that?"
• Fantasy411 pod: Subscribe now, celebrate in September
Melchior: "Yeah, yeah."
Zinkie: "Yeah, yeah, I think it would only be in some of those head-to-head leagues where relievers, and they're sparse and the relievers don't tend to have a ton of value, maybe then I wouldn't, but in a roto league, I want him for sure. Now, the next part of the Tuesday bullpen meltdown was with Mark Melancon to the DL. That all happened within the same hour as the Tigers switching closers. Derek Law wasn't especially successful pitching last night, or yesterday, he did come away I believe with a save, if I'm correct, Al, but he gave up a couple of runs. Are we interested in Derek Law? Is he someone to watch on a short-term basis?"
Melchior: "Yeah, Law did get the save last night, but made it very interesting. If it looked like Melancon wasn't going to have the minimum stay on the DL, I would have some interest in Law, and it wouldn't even necessarily be a must pick-up in a 12-team mixed league, given that he's got a very short shelf life. I think to me, his appeal just extends to leagues with daily lineup changes that are pretty deep, maybe 14 teams and deeper mixed with daily lineup changes. Because by the time -- if you're just doing Sunday FAAB -- by the time that rolls around, you know, how many more save opportunities is he going to get? Probably not more than a couple."
To get the help you need to win your league in 2017, subscribe to the Fantasy411 podcast by clicking here.