Podcast: Sanchez joins Mayo, Callis to talk international prospects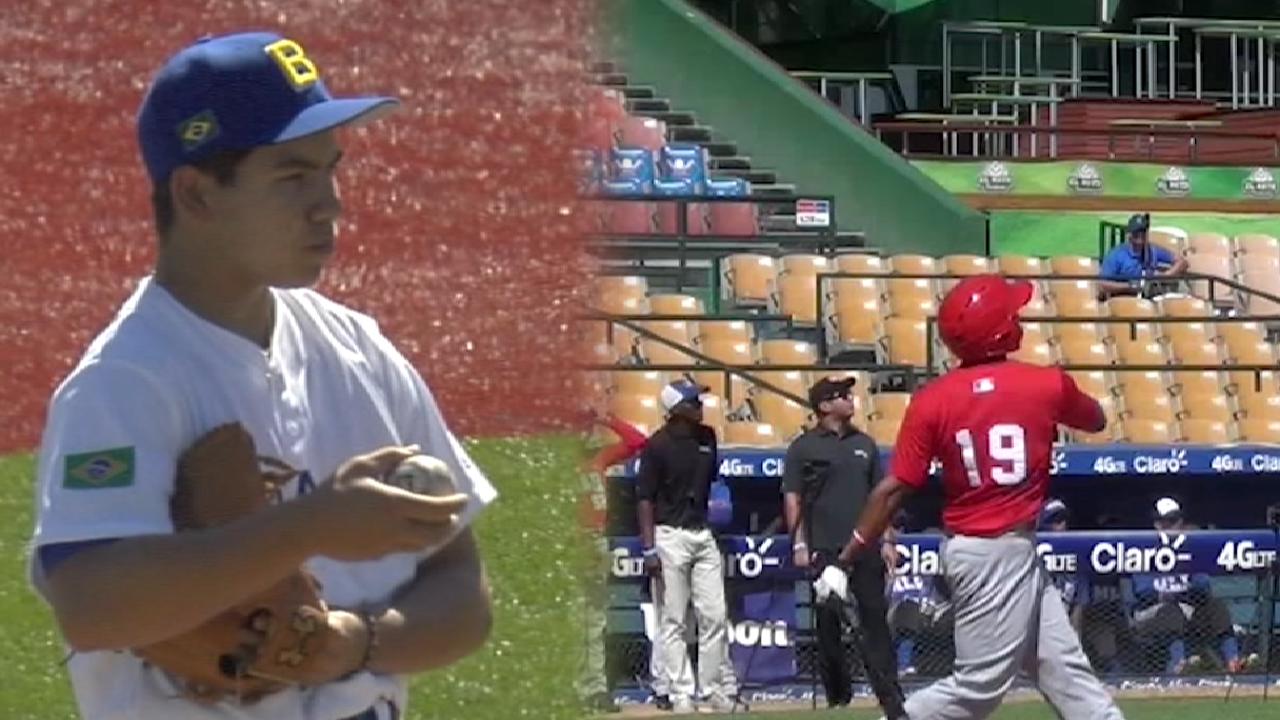 This week on the MLBPipeline Podcast, host Tim McMaster and resident prospect gurus Jim Callis and Jonathan Mayo are joined by international expert Jesse Sanchez. The following is a transcript of a segment from this week's episode of the Pipeline Podcast.
Mayo: What's the strength of this crop? Is there something that particularly stands out?
• 2017 Top 30 International Prospects list
Sanchez: Well, as you said [earlier in the podcast], it is extremely difficult. It's extremely difficult to project what an 18-year-old kid is going to be, or a 21-year-old kid. Imagine how hard it is to project what a 16-year-old kid is going to be. So what happens is, teams and front offices focus in on premium position players: shortstops, center fielders. Pitchers, not so much. Most of these guys throw about 88-91 mph, and it's kind of hard to project how they are going to be at 16 years old. They are really looking at tools. They are looking at arm strength. All five tools.
What's happening now, most of these kids are playing in games. There are leagues all across Latin America that are allowing scouting directors and front-office officials to see how these guys are going to act in game situations.
But ultimately, what it really comes down to is the tools. It comes down to playing in games. There is some wishing going on. When you look at a 16-year-old kid, there is the body, there are the tools, but also there is some hope there that this guy is going to be who you want to be. Ultimately, they are looking for shortstops, they are looking for center fielders, and when they sign those guys, they kind of wiggle them and move them around to the position that fits them best.
Callis: Jesse, one thing I noticed from looking at your list. One thing that jumped out to me: only two pitchers on the list. It seems like these lists are more dominated by hitters, but is this an especially light group of pitchers? I don't remember seeing a 28-hitter Top 30 that you put out before.
Sanchez: I think that speaks to the unique talent out there. Traditionally, it's the hitters and position players who get a lot of the attention. Ultimately, it's still hard to project what these pitchers are going to do. They all throw between 86 and 90. They're still working on their mechanics. They're still not sure who they are going to be. They are still beginning the process of learning secondary pitches. So it's kind of hard for clubs to really hone in on some of these guys. But they see the talent there. They see the arm action. They see the bodies. And they project. Some of these guys, they'll end up in a starting rotation. But if they end up in a bullpen, that's OK too.
I think what's unique this year, our No. 5 is named Eric Pardinho. He's a right-handed pitcher from Brazil. He's our highest-ranked pitcher. He's a unique case. He pitched in the World Baseball Classic. He's a kid who has been training in Brazil, in Japanese academies and MLB academies since he was 12 years old. He has a more advanced approach and an advanced feel for pitching. I think that's what strikes him as so unique.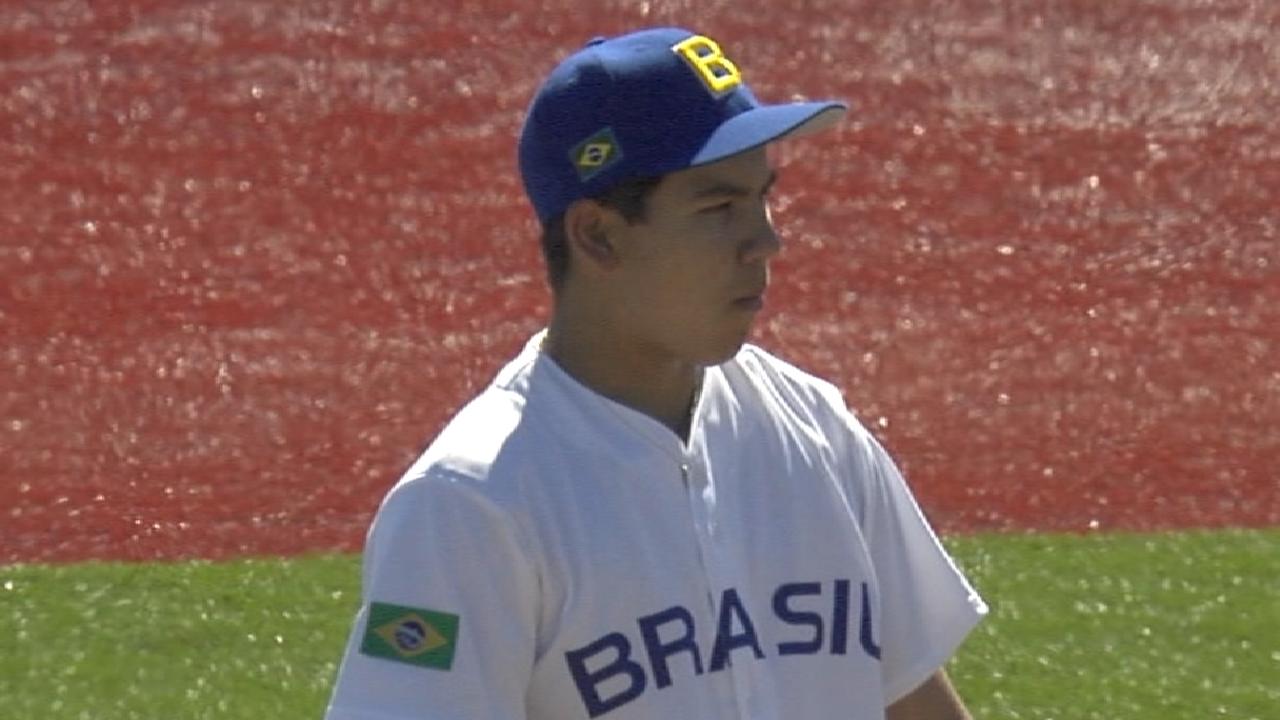 What you're seeing from some of the other pitchers in Latin America is, the raw talent is there. The raw power is there. But they are still working on fine-tuning their entire game.
McMaster: Jesse, you mentioned Pardinho on the pitching side of things. As far as hitters go, the No.1 guy on this list is Wander Samuel Franco. He's a shortstop. He has good bloodlines as well. Can you talk about the upside of him?
Sanchez: Wander Franco is very unique. His baseball idol is his uncle, Erick Aybar, the shortstop for the Padres. He comes from a bloodline of professional athletes. He has two brothers. They are both named Wander Franco. One is in the Minor Leagues with the Royals. The other is with the Astros. His father, also named Wander Franco, was also a Minor League player. This kid has kind of grown up around the game. He's a switch-hitter with some advanced tools. There are some people who believe he could end up at second base. But I think the belief now is that teams that signed him will let him develop at shortstop. Again, he is just 16 years old. But he has shown some advanced approach. I think a big part of that is growing up around the game.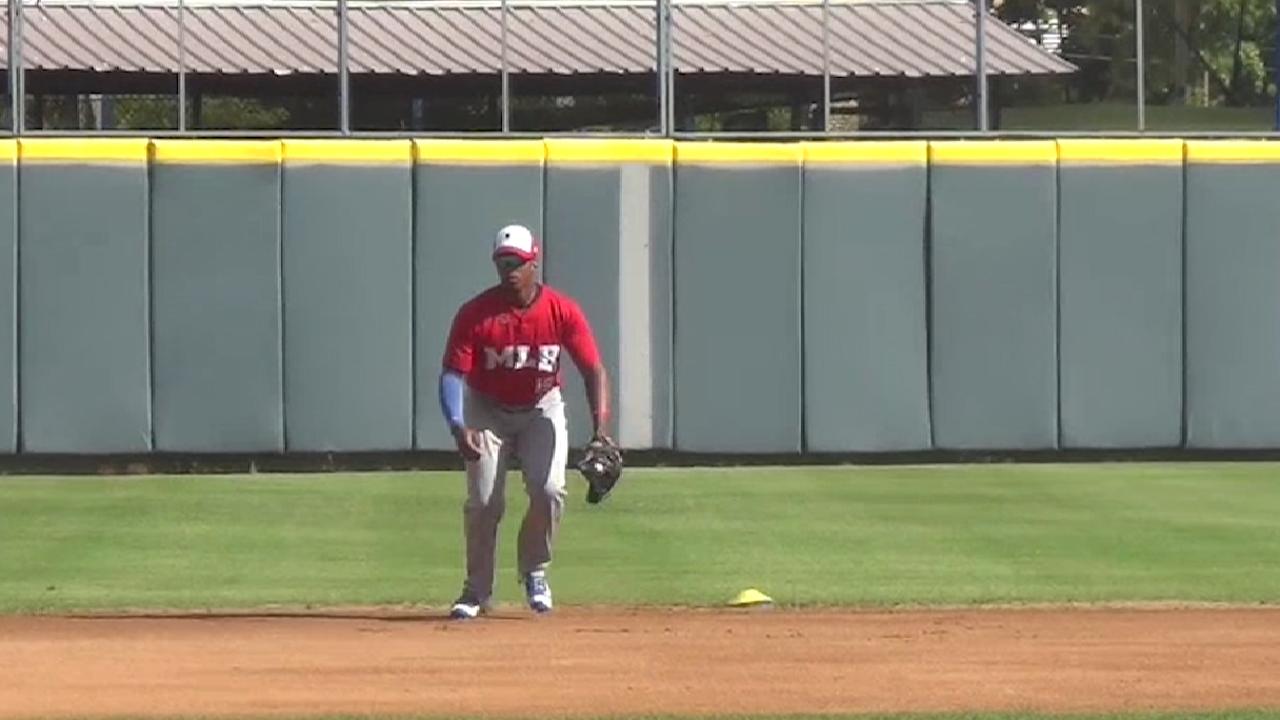 In the Dominican Republic and in Latin America, baseball is life. So when you have your brothers are professional athletes, your mother was also a professional ballplayer and your idol is your uncle, a big leaguer, you can call him and talk to him. You guys worked out in the winter. That's a big advantage. There are a lot of things to like about Wander Franco.
Mayo: Jesse, I was curious: Obviously Franco and a lot of the other guys are Dominican. If you go through the list, I think the Dominican and Venezuela completely dominate the Top 30. You have Pardhino from Brazil, you have a kid from the Bahamas. There has been so much effort into growing the game, and we see Brazil do some things in the World Baseball Classic with some young talent. Where is the process of where the game is in some of these countries that are still seen as having untapped potential?
Sanchez: Europe is always a place for baseball to go. They are always looking for a prospect to come out of there. But I think a big focus at the moment is Central America: Nicaragua, Panama, even Honduras. That part of Latin America has been a focus.
But if you look around, there are 4,000 kids who are registered to sign who will be eligible to sign. They come from the Dominican, Mexico and those types of countries. But there are also going to be kids from Belarus, Brazil, Czech Republic, Curacao, France, Germany, South Korea, Spain, Sweden. What you're seeing there is: kids are playing baseball all across the world. If a kid has talent, scouts will find him.