MLB.com Columnist
Richard Justice
Cubs-Cards clash brings early-season intrigue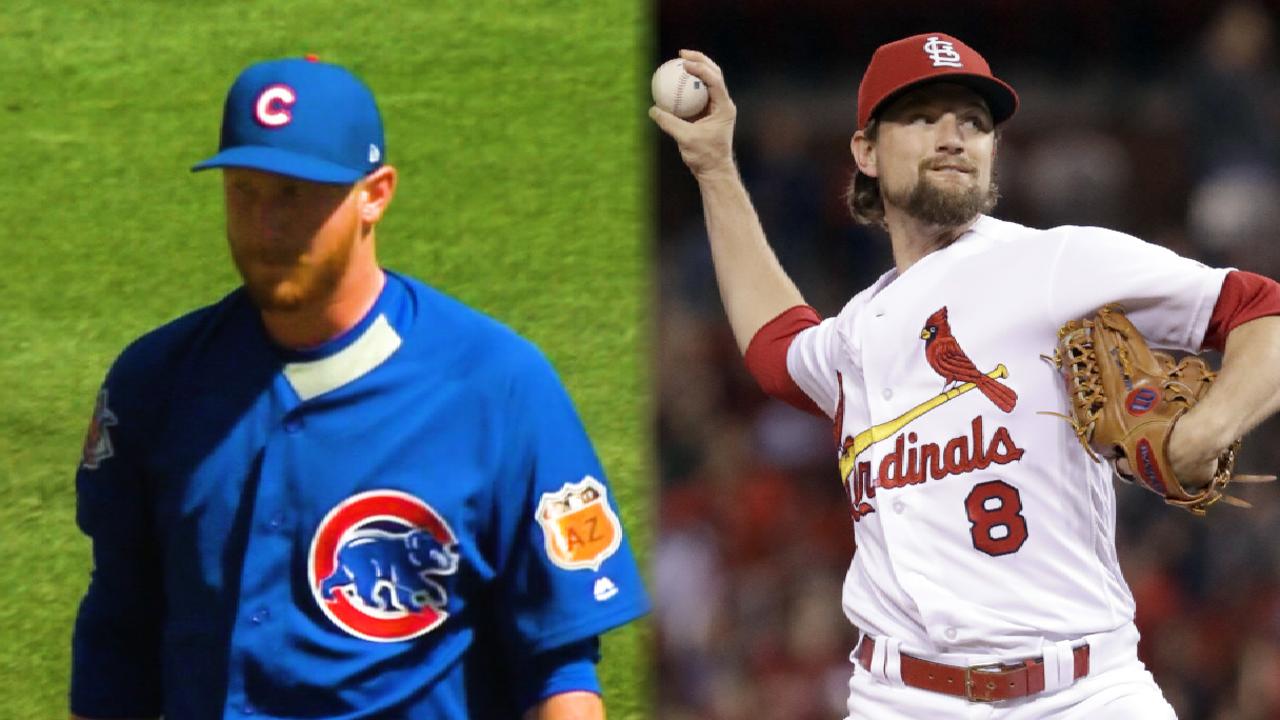 This weekend's Cubs-Cardinals series in St. Louis comes at a particularly interesting point in the season. First, there's the little matter of the standings. Maybe you guessed the Cards would have an early ride atop the National League Central, which is where they are at 19-14. But it's unlikely you would have predicted the Cubs would be: A. 17-17; and B. trailing three teams -- the Cardinals, Reds and Brewers.
Yes, yes, yes, it's ridiculously early. Baseball people pay little mind to the standings on May 12. Rather, they're taking hard looks at their own team and trying to decide what's right and what's wrong and what can be fixed easily and what is going to be problematic going forward.
And that's what makes Cubs-Cardinals interesting -- apart from the fact that, well, they've been playing one another for more than a century and have one of the best rivalries in the sport.
Just a few years ago, the thing got so intense that we figured managers Dusty Baker (Cubs) and Tony La Russa (Cards) were ready to step outside and settle things another way.
There probably won't be anything like that between Joe Maddon and Mike Matheny, but you never know. Folks do get caught up in the competition, and the thing to know about the Cardinals is this: They were aware that the worldview was that the Cubs had left them in the dust and probably would remain in front for a long time.
• Cards-Cubs more heated than ever
Anyway, it's a good series at a good time, and here are five things to look for this week: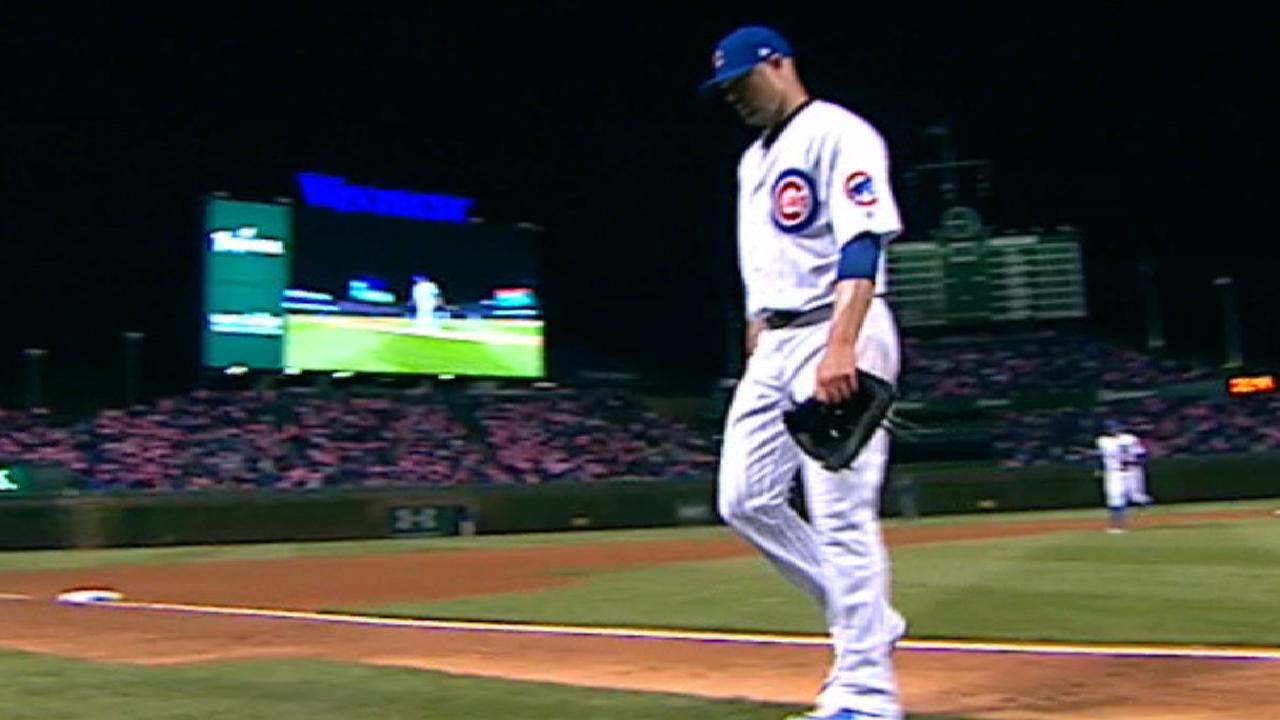 1. Can get the Cubs get their starting pitching straightened out?
Eddie Butler, formerly a top prospect with the Rockies, makes his first start for the Cubs in the series opener at Busch Stadium. He was acquired this past offseason as rotational depth for a group that has shouldered a heavy workload the past three seasons. Since Opening Day 2015, Jake Arrieta, Jon Lester and John Lackey all rank among the top 10 in baseball in innings. But Butler is taking the place of injured Brett Anderson. The Cubs can't right their ship until the rotation comes around, and at the moment, its 4.56 ERA is the eight highest in the Majors.
2. What's behind the Cardinals' great play?
Great starting pitching -- in particular from two guys who began the season with question marks: Michael Wacha and Lance Lynn. The Cardinals have won 16 of their past 21, with their starters going 12-1 with a 3.38 ERA during that span. Only the Rays' starters have been better during this nice run. Matheny has done a strong job with the bullpen, too, as 11 of those 16 wins have been decided by one or two runs. In the 16-5 stretch, the Cards began with three consecutive 2-1 victories over the Pirates, which can be a confidence builder.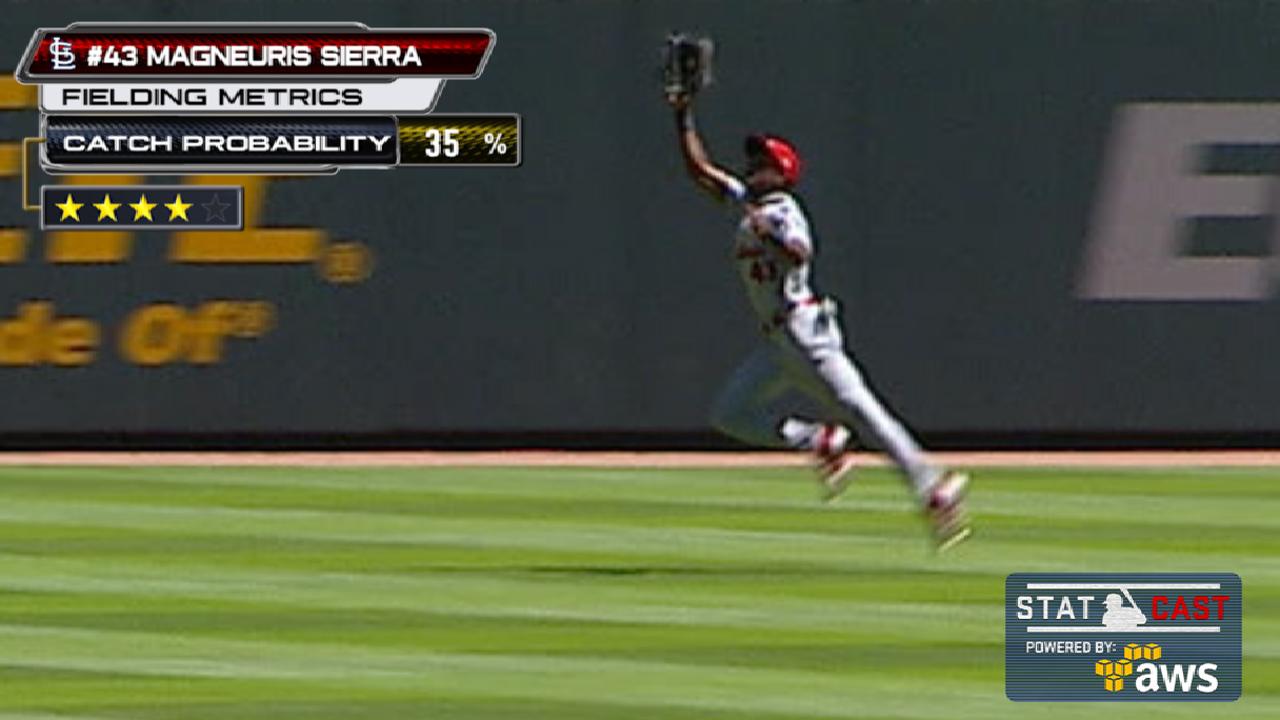 3. Who are these new Cardinals?
General manager John Mozeliak stirred the mix after injuries and a 3-9 start. His most intriguing addition has been 21-year-old speedster and No. 7 prospect Magneuris Sierra in the outfield, who may not be around long after Dexter Fowler returns from the disabled list. Mozeliak also recalled Tommy Pham and gave him playing time in place of injured Stephen Piscotty. Pham has hit .417 and homered three times in six games. The changes -- along with Matt Carpenter getting hot as the No. 3 hitter -- have helped the Cardinals play their best baseball of the season. Couple those with Jedd Gyorko hitting .351 while grabbing hold of the third-base job, and this isn't exactly the original blueprint.
4. Who would win a battle of bullpens this weekend?
Let's call it a draw. The Cubs have had a better bullpen -- 2.86 ERA vs. 4.19 ERA for St. Louis -- since Opening Day. Maddon has a nice group -- Carl Edwards Jr., Mike Montgomery, Koji Uehara -- in front of closer Wade Davis. There have been some bumps in the road, but overall, the work has been solid. The Cardinals have been very good recently, with Trevor Rosenthal in front of closer Seung Hwan Oh. Once lefty Brett Cecil gets on track -- and history says he will -- the Cards have a chance to be as good as anyone.
5. Bottom line?
It's not about them, it's about us. That's how both teams are looking at the bigger picture. This will be fun baseball, competitive baseball. But because it's mid-May, the Cubs are still hoping to get Lester and Arrieta going. Meanwhile, the Cardinals need to get Fowler and Piscotty back from the DL and playing well. The Cards will also continue to work at cleaning up some earlier defensive and baserunning problems. All in all, though, having Wacha and Lynn pitching at this level is a tremendous confidence boost.
Richard Justice has been a reporter for MLB.com since 2011. Read his columns and follow him on Twitter at @RichardJustice. This story was not subject to the approval of Major League Baseball or its clubs.