MLB.com Columnist
Tracy Ringolsby
If you're waiting for the Rockies' collapse ...
Led by CarGo, Colorado continues domination of NL West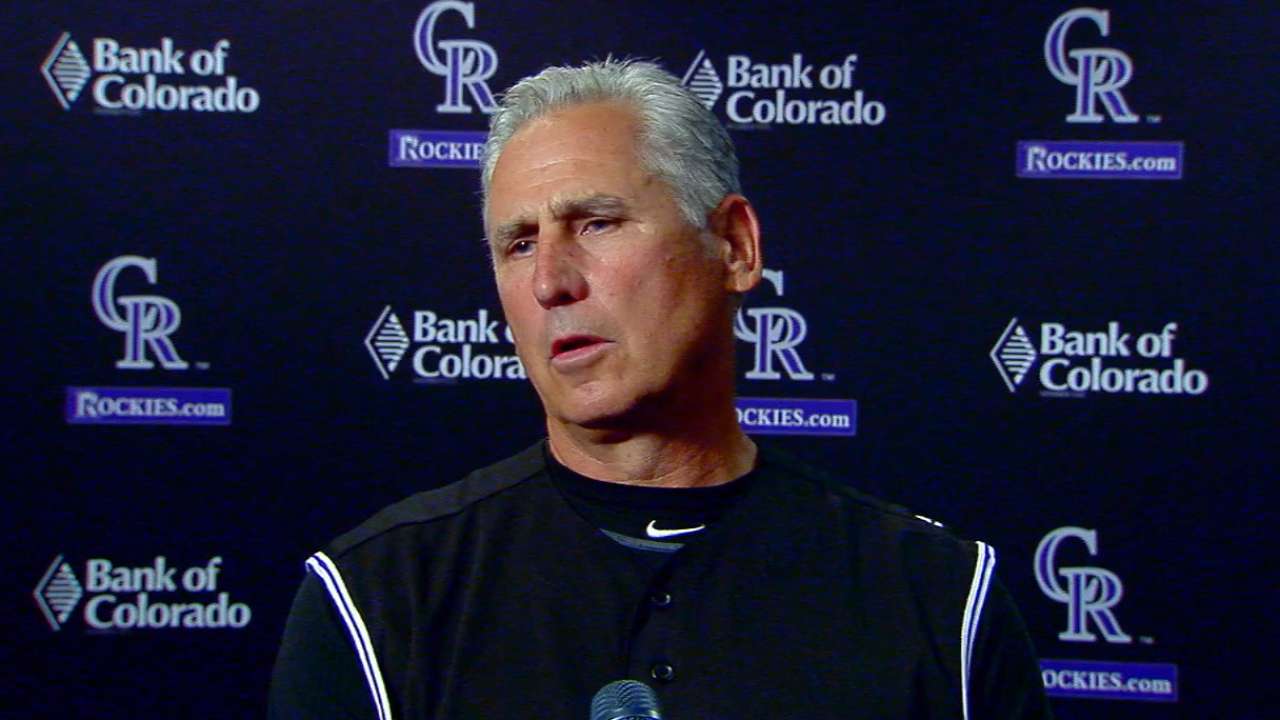 DENVER -- So the Rockies are sitting atop the National League West, having opened the season with 23 victories in 36 games, the best start in franchise history. The question is whether this team is for real.
Here's a bit of advice: Do not overlook the Rockies. They may not have won a division title in their first 24 years of existence, may have had a winning record only seven times and may have won more than 83 games only twice. This is not your typical Colorado team of the past, though, where survival depended upon outslugging the rest of baseball, and prolonged slumps put the team in a funk.
No, this is a team that has built its early success around a rotation that is the youngest in baseball. With Jeff Hoffman making his 2017 big league debut with 6 1/3 quality innings in the Rockies' 10-7victory against the second-place Dodgers at Coors Field on Thursday night, the Rox are 14-5 in games started by the four rookies on the roster.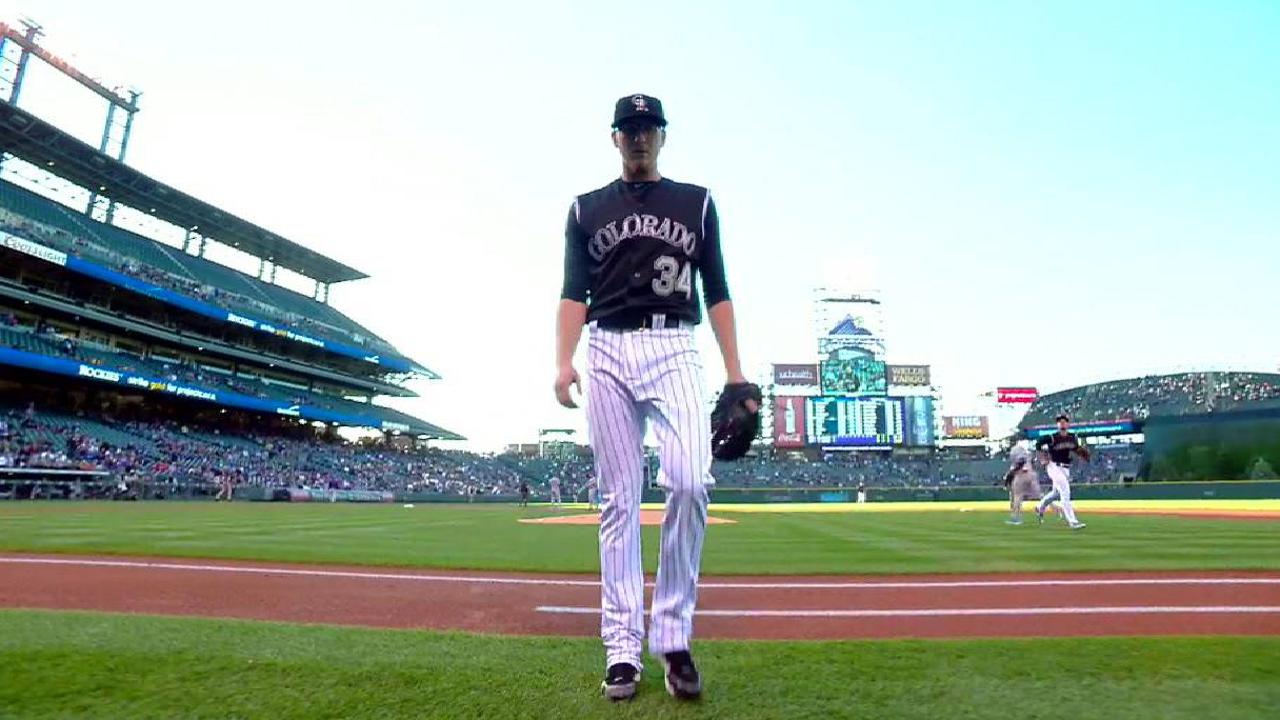 Here are a few other tidbits to chew on about these Rockies. They are now 14-7 against teams that were in the postseason a year ago -- 13-4 if they could somehow wipe out that three-out-of-four debacle against a Nationals team that outscored them by a combined 46-29. They have now won four of six from the four-time defending NL West champion Dodgers and are 6-1 against a Giants team that has won three of the past seven World Series.
All of this has happened despite an offense that ranks 18th in franchise history in runs scored 36 games into a season.
And there was a twinkle of hope on Thursday night that the offense is about to get a recharge. Carlos Gonzalez made his presence felt -- finally. He showed up for work on Thursday with an unsightly .190 average and seven RBIs, but he showed glimpses of a two-time Silver Slugger recipient and a three-time All-Star.
After drawing a walk from Hyun-Jin Ryu in Colorado's two-run first inning, Gonzalez drove a double into right field that plated the final two runs of a five-run second inning and then singled, driving in a run and scoring a run in the three-run fourth. And it all came against the left-handed Ryu.
Coincidence? Not likely.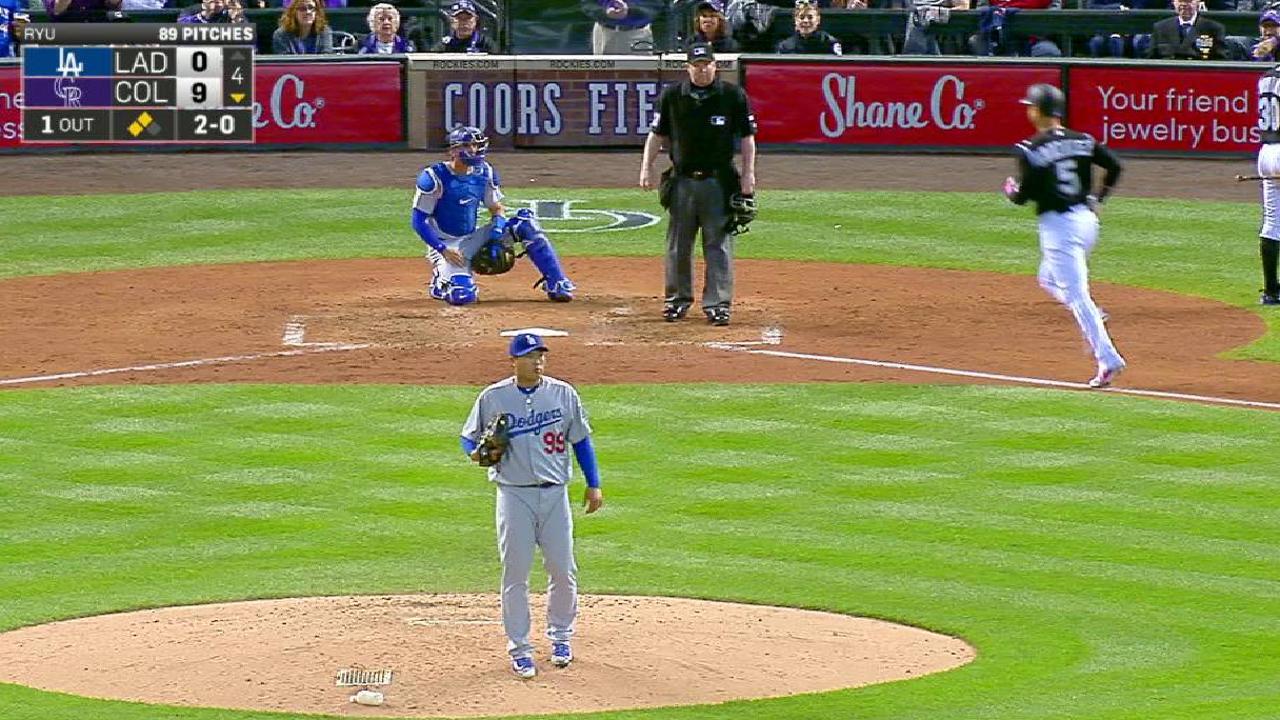 The left-handed-hitting Gonzalez has been in a funk, which, in old-school baseball, meant the best cure for what ailed him was seeing a lefty because he would be forced to stay on the ball better than he might have a tendency to do against a right-hander.
"[On Thursday] what I did was a better job of throwing my hands," Gonzalez said. "With a lefty, that's the best thing you can do. They are guys who are going to mix the pitches in and out and throw soft stuff. You have to stay inside and trust your hands."
Major League pitchers, be warned.
"I can carry this team," Gonzalez said in a serious, far from bragging, pronouncement.
Gonzalez says that because he has a baseball card that shows what he is capable of doing. He is a career .287 hitter, even with this early-season stumble, which has seen him dropped from third to fourth to finally sixth in the lineup on Thursday.
Gonzalez had hit .174 in his 19 games at cleanup, which ranks 22nd in the Majors. He was tied for 41st in the big leagues with five RBIs in the cleanup spot, and ranked 37th with a .268 on-base percentage and 40th with an OPS of .498.
History, however, is on Gonzalez's side, physically, but just as important, mentally.
"What the numbers [this year] show doesn't matter," said Gonzalez. "We're in first place; that's what matters in this game."
But that average and ...
"I'm not worried," he said. "I know what I can do."
And Thursday night, Gonzalez gave the Dodgers and anybody in baseball who was paying attention a pretty good resume of what he can do.
Tracy Ringolsby is a national columnist for MLB.com. This story was not subject to the approval of Major League Baseball or its clubs.