MLB.com Columnist
Fred Zinkie
Fantasy411: 5 players who can help you later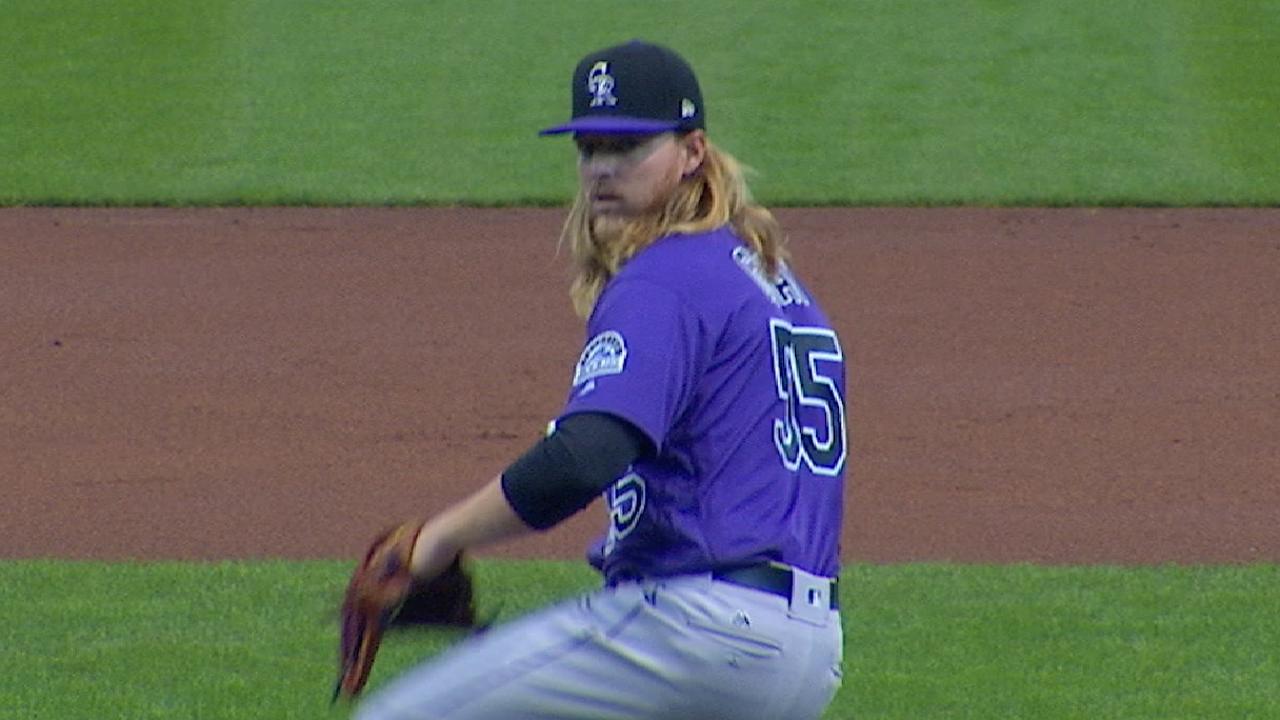 You tinker with your fantasy squad's starting lineup, looking to have the best possible player at every position.
But did you know that your bench could make the difference between ultimate fantasy success or defeat? For those who have the reserve space, stashing premium prospects or injured big leaguers -- guys who can make a difference tomorrow, if not today -- makes a ton of sense. Without further ado, let's review 10 players worth hoarding for the time being.
Wilson Ramos, catcher, Rays
Ramos was a top-tier fantasy catcher last season, hitting .307 with 22 homers and 80 RBIs across 482 at-bats. Hoping to return from right knee surgery in June, the 29-year-old could be a top-five fantasy backstop during the second half of the season. Owners in two-catcher leagues should be especially interested in stashing the 2016 All-Star.
Consider in: 10-team mixed leagues
Lucas Duda, first baseman, Mets
Duda re-emerged as a useful power source during April, compiling four homers and a .931 OPS across 50 plate appearances prior to landing on the disabled list with a hyperextended left elbow. Having produced 57 homers and 165 RBIs from 2014-15, the slugger could help those in deep-mixed leagues upon returning to the active roster in the coming days.
Consider in: 15-team mixed leagues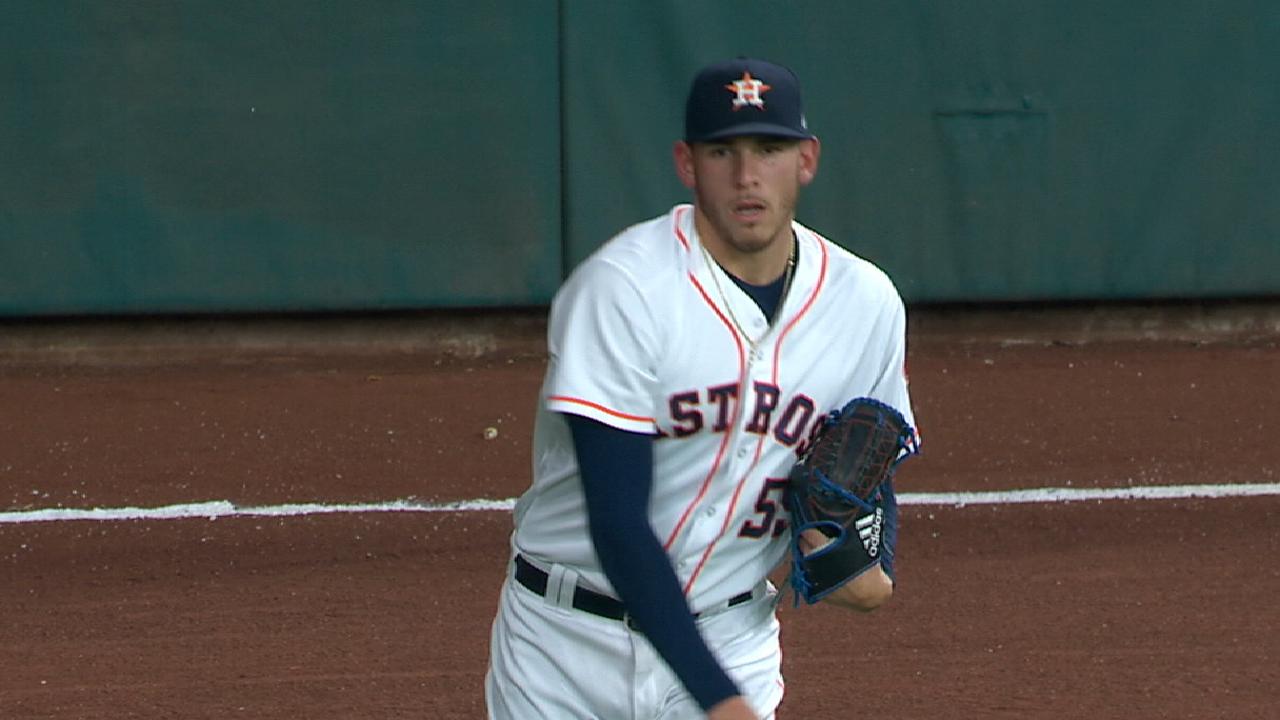 Logan Forsythe, second baseman, Dodgers
Forsythe emerged as a useful multi-category asset with the Rays across 2015-16, hitting .273 with 37 homers, 145 runs scored and 15 stolen bases. The 30-year-old could contribute to mixed-league teams in a variety of ways upon returning to a deep Dodgers lineup at some point this month.
Consider in: 15-team mixed leagues
Yoan Moncada, third baseman, White Sox
Arguably the best stash option at any position, Moncada could step into the starting second-base job in Chicago during May or June. The youngster has the tools to help fantasy owners right away, having so far hit .342 with six homers and nine steals across 133 plate appearances with Triple-A Charlotte. Although frequent whiffs could limit his batting average contributions, Moncada may rank among the second-half leaders in swipes.
Consider in: 10-team mixed leagues
Amed Rosario, shortstop, Mets
The Mets' top prospect, Rosario is hitting .371 with seven steals across 138 plate appearances with Triple-A Las Vegas this season. The 21-year-old natural shortstop could soon fill two of the biggest needs on New York's roster by working as the club's regular third baseman and leadoff man. Among all current Minor Leaguers, Rosario ranks behind only Moncada in terms of potential to make a sizable impact this year.
Consider in: 12-team mixed leagues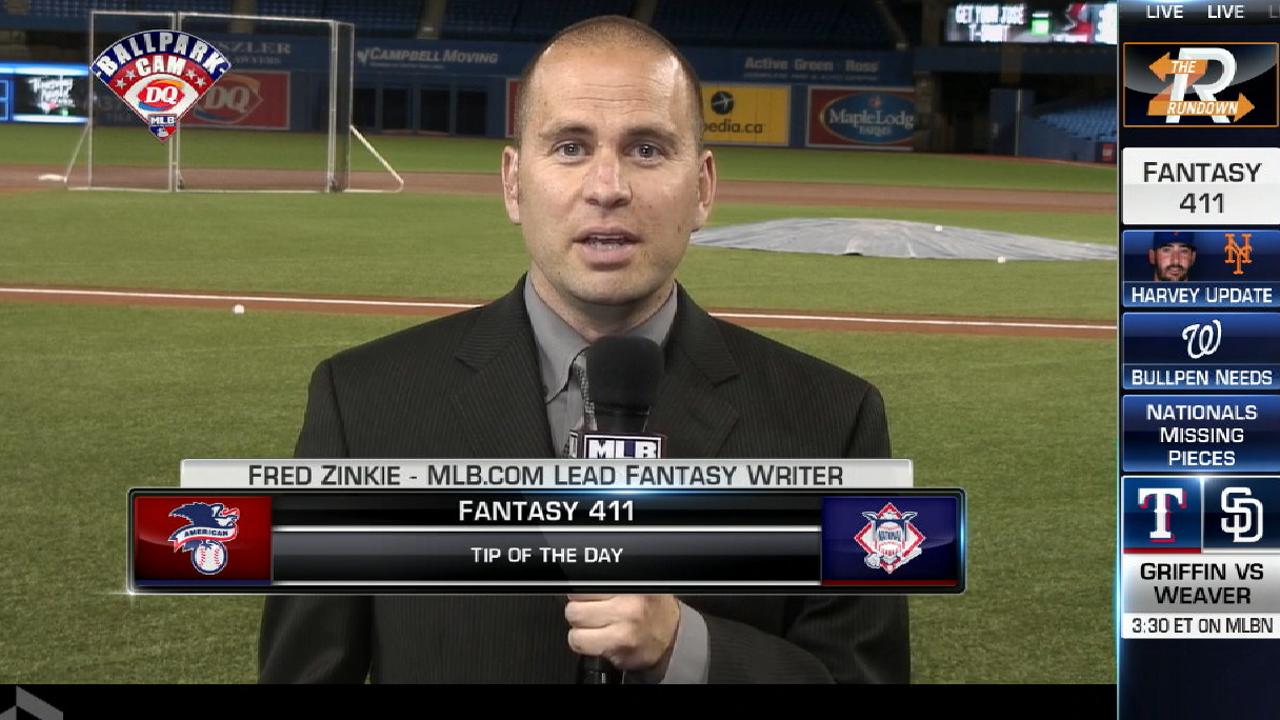 Lewis Brinson, outfielder, Brewers

Brinson made a strong first impression on the Brewers organization after coming over in the Jonathan Lucroy trade last summer, hitting .382 with four homers and four steals across 93 plate appearances for Triple-A Colorado Springs. Back at it again in the Pacific Coast League this year (.326/.382/.528), Brinson could become a five-category contributor once he's afforded an extended big league look this summer.
Consider in: 15-team mixed leagues
Jon Gray, starter, Rockies
Many owners entered their 2017 drafts with the enthusiasm that Gray had the necessary skills to overcome his hitter-friendly home park and help mixed-league rosters. After all, the right-hander owns a lifetime 9.5 K/9 rate and 3.66 FIP. For those who are willing to accept the dangers associated with using a pitcher at Coors Field, stashing Gray could lead to a sizable strikeout total after he returns from a left foot stress fracture later this month.
Consider in: 10-team mixed leagues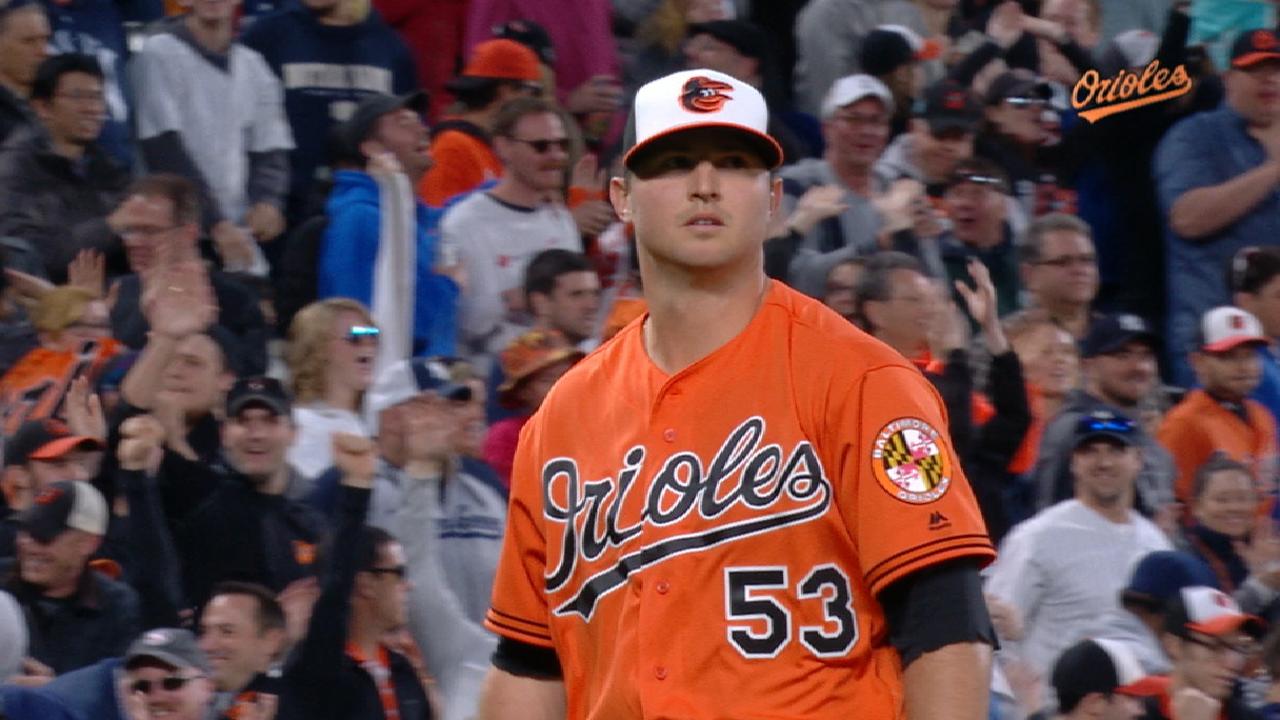 Junior Guerra, starter, Brewers
Guerra was one of the surprise performers of 2016, making a significant mixed-league impact by posting a 2.81 ERA and a 1.13 WHIP across 20 starts. But the right-hander's quest for a repeat performance quickly stalled, as he suffered a right calf strain during his first start of '17. Owners disappointed with their current ratios can take a chance that Guerra can stabilize their rotation upon making an expected return in mid-May.
Consider in: 15-team mixed leagues
Tyson Ross, starter, Rangers
Ross was expected to be the ace of the Padres' 2016 staff, but he was limited to one start by a shoulder injury. Now with the Rangers, the 29-year-old is hoping to make a June return from October surgery for thoracic outlet syndrome. Having posted a 3.07 ERA and a 9.2 K/9 rate from '13-15, Ross has the potential to make notable contributions this summer.
Consider in: 10-team mixed leagues
Carlos Rodon, starter, White Sox
Once one of the top prospects in baseball, Rodon took a step forward when he posted a 3.11 ERA and a 1.19 WHIP across his final 11 starts of 2016. The left-hander was a popular sleeper in 2017 drafts due to his stellar strikeout skills and strong finish to last season, but he has spent the entirety of the current campaign on the disabled list with biceps bursitis. Owners in search of a boom-or-bust stash option may not find an injured hurler with more upside than Rodon.
Consider in: 12-team mixed leagues
Fred Zinkie is the lead fantasy baseball writer for MLB.com. Follow him on Twitter at @FredZinkieMLB. This story was not subject to the approval of Major League Baseball or its clubs.