Royals reaching turning point?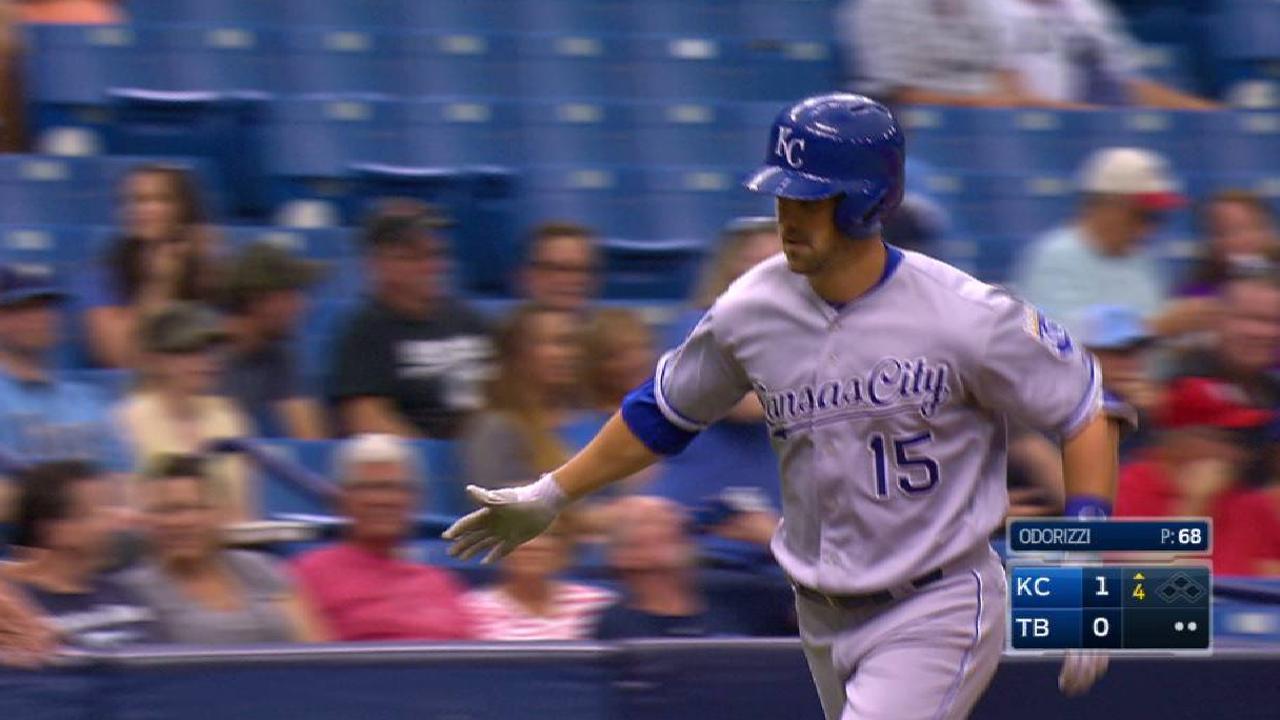 ST. PETERSBURG -- Something needed to click with the Royals before the season slipped away completely. If Kansas City is able to reverse its early season funk, this four-game road series against Tampa Bay might just be looked back as the turning point.
The Royals looked more like the team that has appeared in the World Series two out of the last three seasons than the team with the worst record in the American League after they capped off a series win over Tampa Bay with a 6-0 victory at Tropicana Field on Thursday afternoon.
Left-hander Jason Vargas, who lowered his league-leading ERA to 1.01 with seven shutout innings in the series finale, agreed that this series could represent the beginning of a turnaround for the Royals.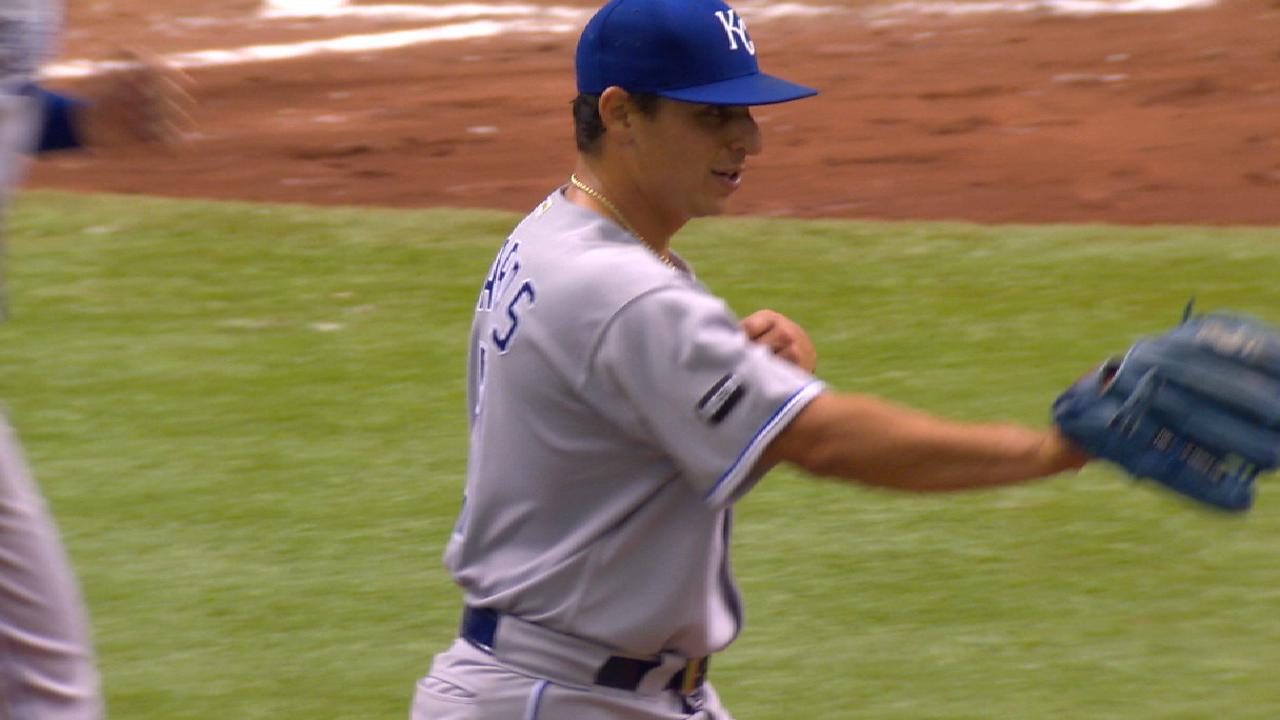 "Time will tell," Vargas said. "We've got Baltimore coming in this weekend. We've just got to keep playing solid baseball and keep ourselves in a groove where it's second nature for us to click as a unit."
Kansas City (13-21) came into Tropicana Field at or near the bottom of the league in almost every offensive category. The Royals offense struck for seven runs in each of the first two games of the series, the first time this season that they have scored more than five runs in consecutive games. The 21 runs overall against the Rays was the most they've managed to score in any series this season.
The team rapped 45 hits in the series. After going 14 games without a stolen base, they combined for six of them in the last four days. The team has also played outstanding defense, committing just one error in their last seven games.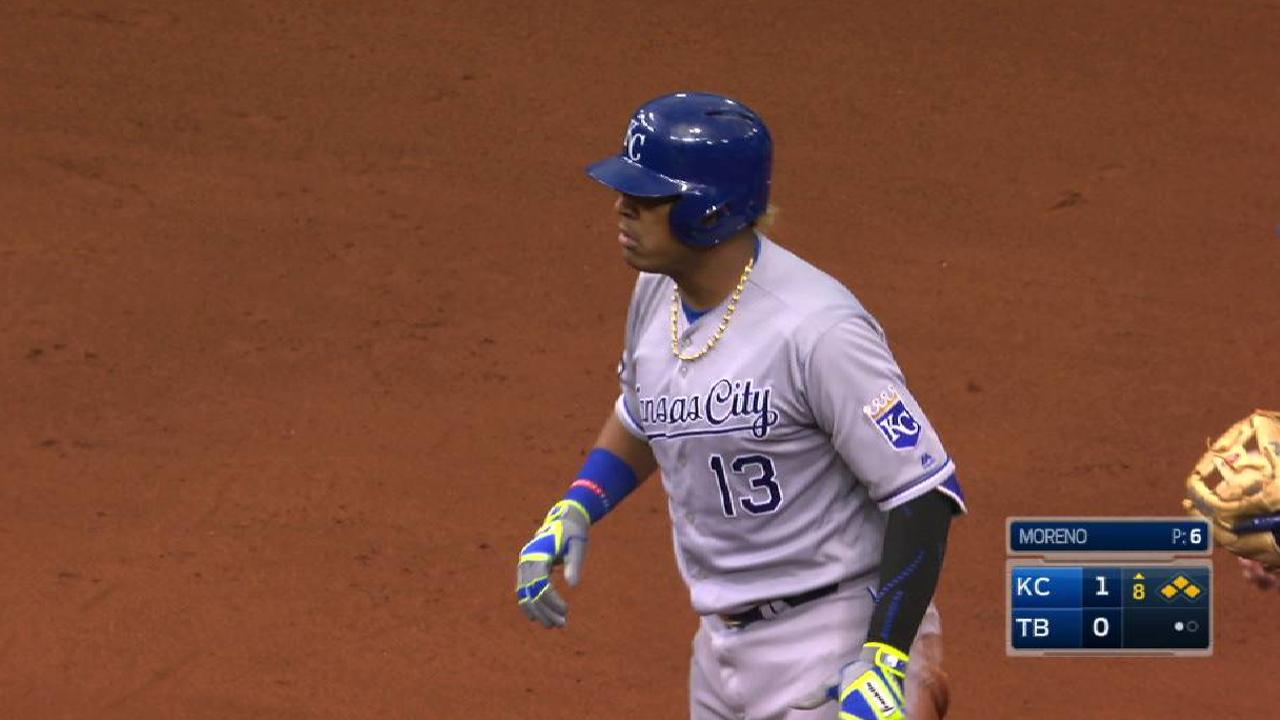 The atmosphere in the clubhouse had become much more optimistic by the end of the road trip.
"We had that one hiccup day where they kind of blew us out but taking three out of four against this team, we'll take it any day," Alex Gordon said.
There has also been an increased sense of seriousness. Despite falling 10 games under .500 for the first time since 2012, they came into Thursday's game just six games out of first place in the American League Central behind division-leading Cleveland.
"I think our guys have had a sense of urgency for a while," Royals manager Ned Yost said. "There's a lot of intensity and a lot of focus. Then when you have days like [Wednesday] there's a lot of frustration so you can definitely sense it now."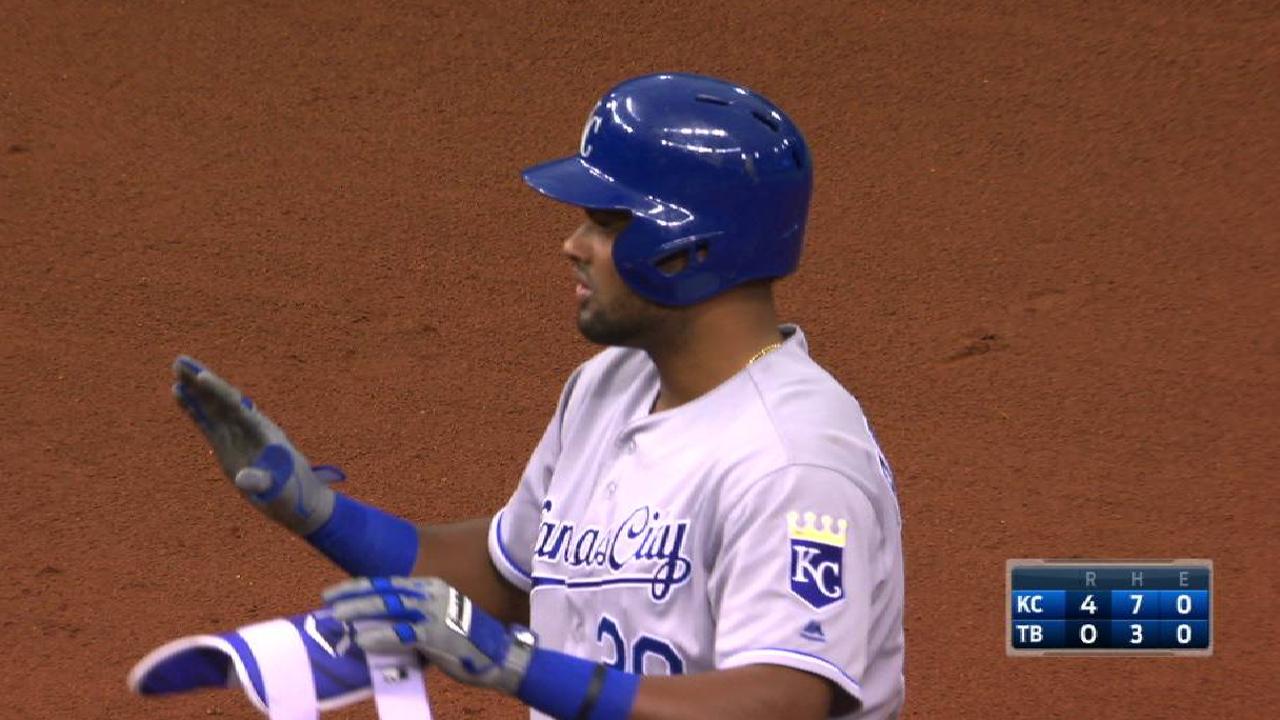 With Vargas, first baseman Eric Hosmer, third baseman Mike Moustakas, shortstop Alcides Escobar and center fielder Lorenzo Cain -- all essential pieces of the 2015 World Series championship team -- set to become free agents after the season and trade rumors swirling since the team's 3-9 start to begin '17, players seem to realize that the current window for winning with this group is rapidly closing.
The decision to waive infielder Christian Colon, who played a key role in the team's postseason run, on Wednesday reinforced that notion.
"I think we've been woken up a little bit," Royals starter Danny Duffy said. "We just saw one of our buddies [Colon] go and we don't want to see that happen with the rest of us. You hate to see people go so we understand that we've got to put the pedal to the metal now and get after it if we want to stick together."
J. Scott Butherus is a contributor to MLB.com based in St. Petersburg who covered the Royals on Thursday. This story was not subject to the approval of Major League Baseball or its clubs.