Padres flip Richard, Chacin in rotation
Postponement allows club to flip lefty, righty for matchup purposes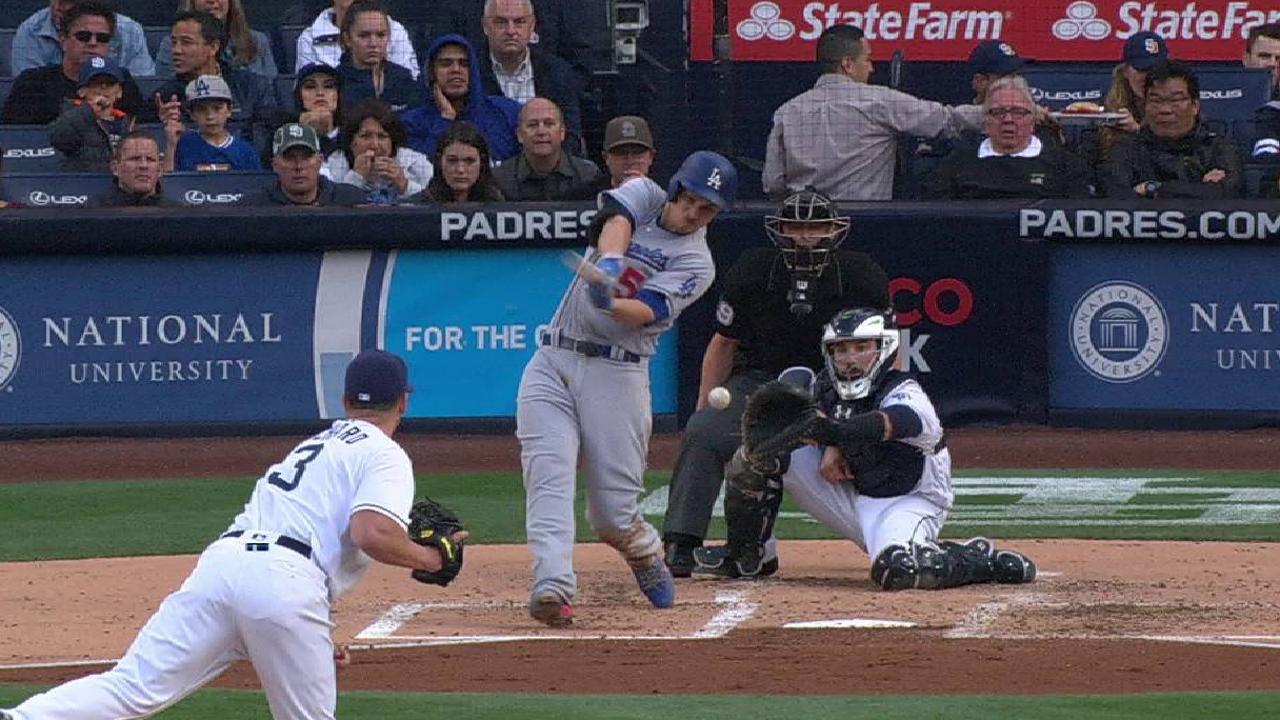 ARLINGTON -- The Padres have swapped Jhoulys Chacin and Clayton Richard in their starting rotation, moving left-hander Richard up a day so he would face the Rangers on Thursday and pushing back right-hander Chacin to face the White Sox on Friday.
Manager Andy Green said the move was motivated by matchups and neither pitcher has any health issues. A rainout in San Diego on Sunday gave the Padres the opportunity to use Richard on normal rest in Texas.
"If you flip them, you get a 200-point OPS advantage on each club," Green said. "Texas has struggled a bit more against left-handed pitching this season than right-handed pitching, and vice versa in Chicago."
Against right-handed pitchers, the Rangers entered Wednesday batting .224 with a .304 on-base percentage, a .427 slugging percentage and a .730 OPS. Against lefties, their line is .192/.270/.294, with a .564 OPS.
The White Sox, meanwhile, are hitting .281/.354/.426 against righties and .216/.272/.342 against lefties, an OPS difference of 166 points (.780 to .614).
Right-handed hitters have an .813 OPS against Richard in his career, while lefties are at .606. Against Chacin, the Padres' Opening Day starter, right-handed hitters have a .668 OPS, while lefties are at .770.
"It's not rocket science," Green said. "It doesn't guarantee a win or anything like that, but it's an easier decision to make when you have the rainout and you have a day to flip that rotation. It's as simple as that … Over the course of an entire season, this doesn't change anything for [Chacin]; he's going to end up having the exact same amount of starts."
Padres pick up pitcher Valdez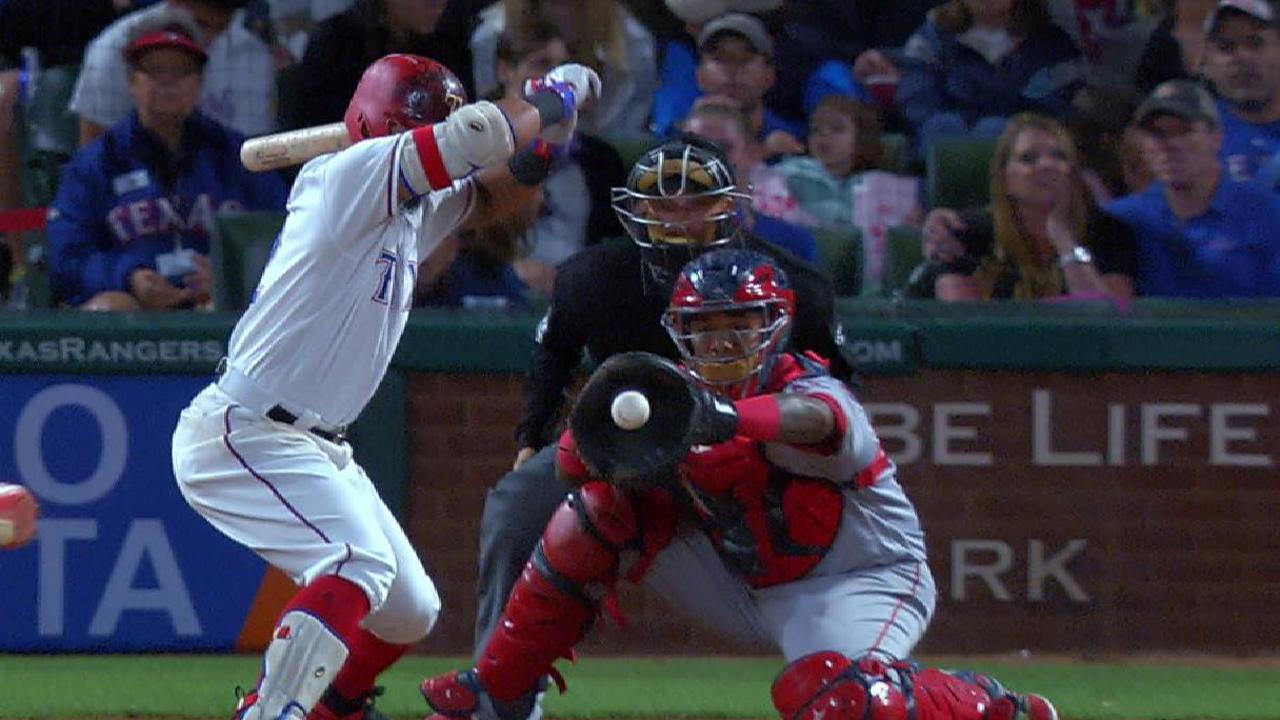 The Padres claimed right-hander Jose Valdez off waivers Wednesday from the Angels and optioned him to Triple-A El Paso. Valdez is 2-4 with a 4.59 ERA in 33 career MLB appearances. He pitched one inning for the Angels this season, allowing two earned runs.
"We like his arm," Green said. "I've watched some video on him -- it's not someone I had familiarity with personally -- but he's a live-arm righty who's battled command issues. At times, he flashes a plus slider, and he's sitting in the mid-90s. A guy we're excited to get. Hopefully he forces our hand and gets up here and helps us out at the Major League level."
The Padres moved lefty Christian Friedrich to the 60-day disabled list to make room for Valdez on the 40-man roster.
Cosart close
Starting pitcher Jarred Cosart, who has been out with a strained right hamstring, will return from the 10-day disabled list soon, Green said. He made two rehab appearances in relief for Triple-A El Paso, going 2-0 with a 1.50 ERA in six innings. He threw four scoreless innings on Sunday for the Chihuahuas.
"In the next couple of days, I think the plan would be to get him back on the active roster," Green said.
Dave Sessions is a contributor to MLB.com based in Texas. This story was not subject to the approval of Major League Baseball or its clubs.