Junis optioned to Omaha after first MLB win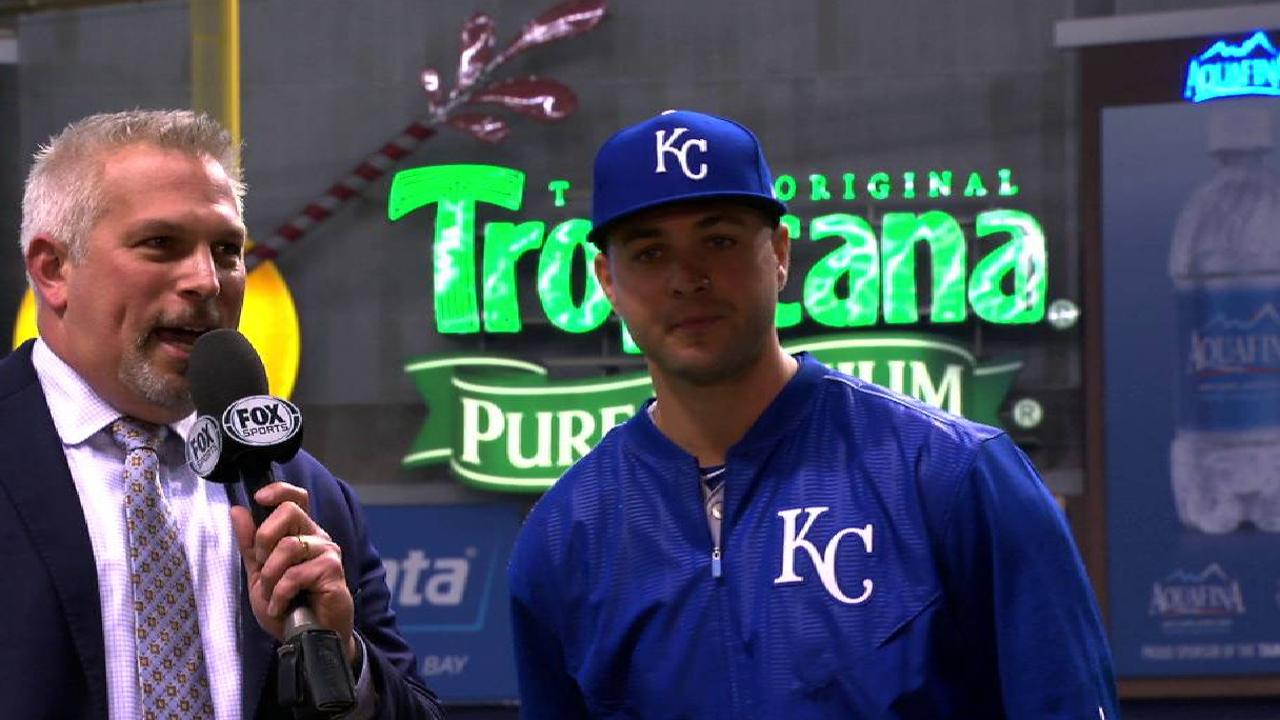 ST. PETERSBURG -- Royals reliever Jake Junis' tumultuous 24 hours on Tuesday started with a red-eye flight into Tampa, Fla., and ended with his first career Major League victory.
Junis, who is ranked as the club's No. 5 prospect by MLBPipeline.com, was optioned on Wednesday back to Triple-A Omaha, where he is 1-2 with a 3.52 ERA in four starts this season, after the Royals' 7-6 win in 12 innings the previous night.
"I found out [Monday] around 5 [p.m.] that I was going to be coming here, but I didn't know if I was going to get activated or not so I was just hanging out until I flew out at 1 a.m. and got here at 9, kind of hung out till 10:30 and got notified that I'd be active [for Tuesday's game]," Junis said. "I immediately shut the phone off and tried to get a couple hours sleep before I came to the ballpark."
Junis, in just his second big league appearance and his first since making his debut on April 18, was called into action in the 11th inning against the Rays with the score tied at 6. Junis was the sixth Royals pitcher to enter the contest as both teams' bullpens neared depletion.
"You know that we've got just one pitcher left besides our closer and they've got one pitcher left, and they're both young guys," Royals manager Ned Yost said. "Just hold the fort and give us a chance to get at their young guy, and that's what he did."
"It was all adrenaline getting into a big situation like that," said Junis, who has been used primarily as a starter in his Minor League career.
The 24-year-old walked Kevin Kiermaier to lead off the inning and the next batter, Jesus Sucre, laid down a sacrifice bunt to put the potential winning run on second base. Yost called for an intentional walk of Corey Dickerson to set up a potential double play.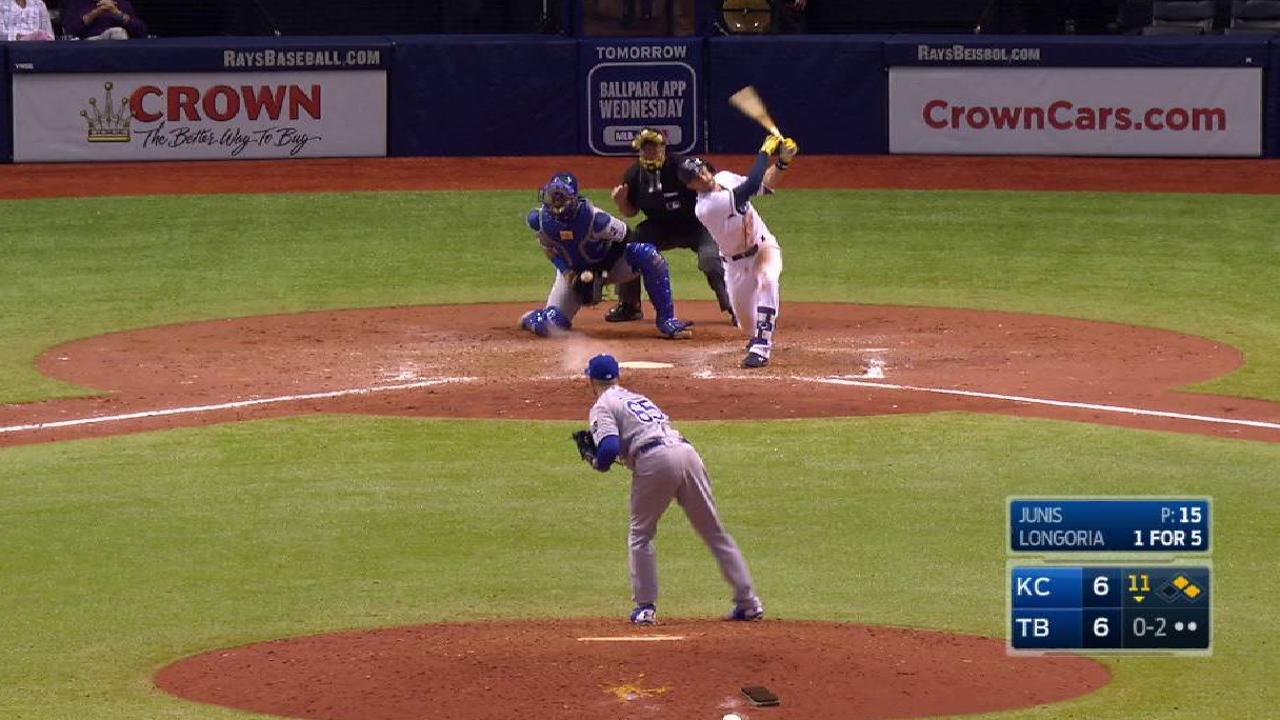 Junis didn't need it. He got the next two batters, Brad Miller and Evan Longoria, to strike out swinging.
"I thought he did a nice job," Yost said. "I mean, that's a hard spot to come in. You get here this morning and you're thrust into a tie ballgame in late innings."
Mike Moustakas' go-ahead homer in the 12th put Junis in line for the win. Closer Kelvin Herrera pitched a hitless bottom half of the inning to preserve Junis' first victory.
"That was awesome," Junis said. "It was one of the coolest things ever to happen in my baseball career to watch that home run go."
J. Scott Butherus is a contributor to MLB.com based in St. Petersburg. This story was not subject to the approval of Major League Baseball or its clubs.