Gray a Cub? Bryant on Rox? It was possible
2013 Draft could have gone a different way, but both players are happy with how it worked out
DENVER -- Cubs star Kris Bryant and talented Rockies pitcher Jon Gray dressed in opposite clubhouses at Coors Field this week, realizing they could easily be in opposite places. But neither player regrets where he ended up.
Up to the morning of the 2013 Draft, it was believed that the Astros would take Stanford pitcher Mark Appel with the first overall pick, and that happened. But many mock drafts had Gray going No. 2 overall to the Cubs and Bryant to the Rockies at No. 3.
"Yes, I was very aware of it -- it was here or, obviously, the Cubs," said Bryant, the 2013 collegiate player of the year out of the University of San Diego.
Gray, who was regularly reaching 100 mph on his fastball while pitching for the University of Oklahoma, was not quite as aware of what was going to happen. Gray never considered himself star quality, even though he was drafted in the 13th round by the Royals out of Chandler (Okla.) High School in 2010, and in the 10th round by the Yankees out of East Oklahoma State College in 2011.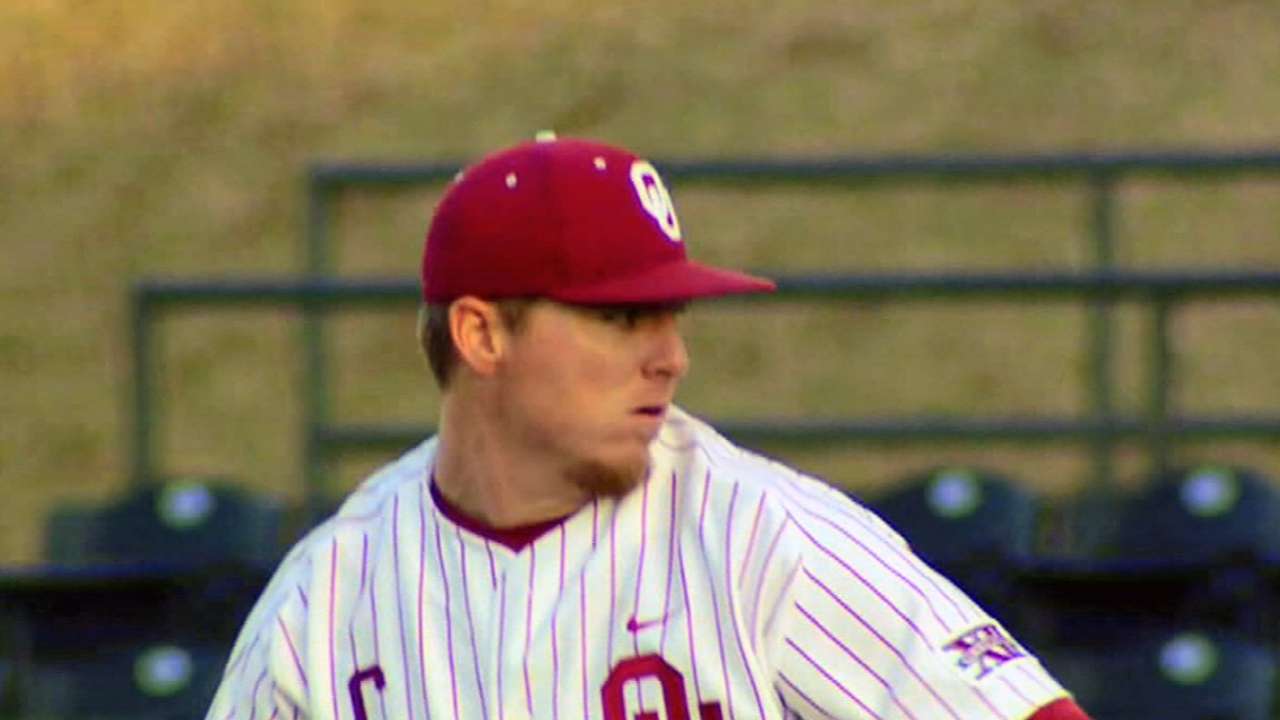 Gray could barely keep up with the hoopla. Some teams valued Gray over Appel, who hasn't reached the Majors yet and was dealt to the Phillies in 2015. Cubs president of baseball operations Theo Epstein met with him, as did then-Rockies general manager Dan O'Dowd. Many scouts and others were at the meetings.
"There were so many people involved, I didn't always know who, where or what," Gray said.
While many were speculating the Cubs had settled on Gray, Cubs senior vice president of player development and amateur scouting Jason McLeod listened to USD head coach Rich Hill. Cubs national cross-checker Sam Hughes, general manager Jed Hoyer and others in the organization all watched and talked to Bryant, and were swayed.
With Nolan Arenado establishing himself as a third baseman, the Rockies were considering moving Bryant to right field. Knowing Bryant had played first base, the belief was he would be able to adjust quickly to the flight of the ball.
"Yeah, I never even thought about that," said Bryant, who, coincidentally, made his 22nd and 23rd career appearances in right on Tuesday during a doubleheader against the Rockies at Coors.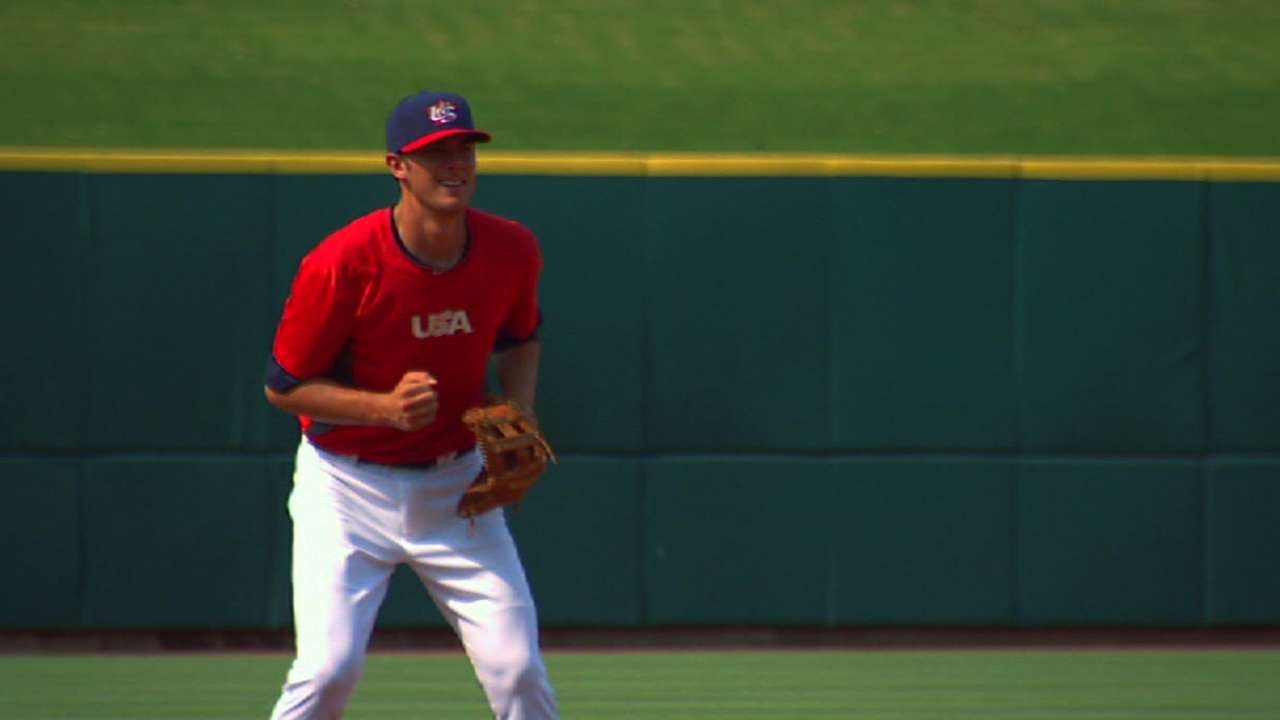 But the Rockies were just as happy to end up with Gray, a power starter they never thought they would have a chance to select. Gray wasn't plugged in when word got out in Draft circles that he would be there for the Rockies.
"I knew the Cubs were really interested," he said. "If someone had asked me back then if I thought the Rockies would have drafted me, I'd have said no. But it was a possibility. But I had no idea where I was going to show up. No matter where I went, I was going to be happy.
"We were playing in NCAA Super Regionals and watching it as a team, live on TV. I learned as soon as everybody else did. We had a bunch of prospects. Every time someone's name was called we were excited. It was a big day for a lot of people."
Bryant won the National League Rookie of the Year Award in 2015, the NL Most Valuable Player Award in '16 and wore that triumphant grin while making the final assist as the Cubs ended a 108-year World Series drought in Game 7 last year. Things with Chicago have worked out for him.
Gray blossomed in the Majors last year and was the Rockies' Opening Day starter this year.
"I'm extremely happy how it turned out," he said. "I love Colorado, love the guys and love the challenge of Coors Field."
Thomas Harding has covered the Rockies since 2000, and for MLB.com since 2002. Follow him on Twitter @harding_at_mlb and like his Facebook page.

Tracy Ringolsby contributed to this story.

This story was not subject to the approval of Major League Baseball or its clubs.