Hechavarria latest Marlins infielder to DL
Prado, Rojas also placed on disabled list earlier this week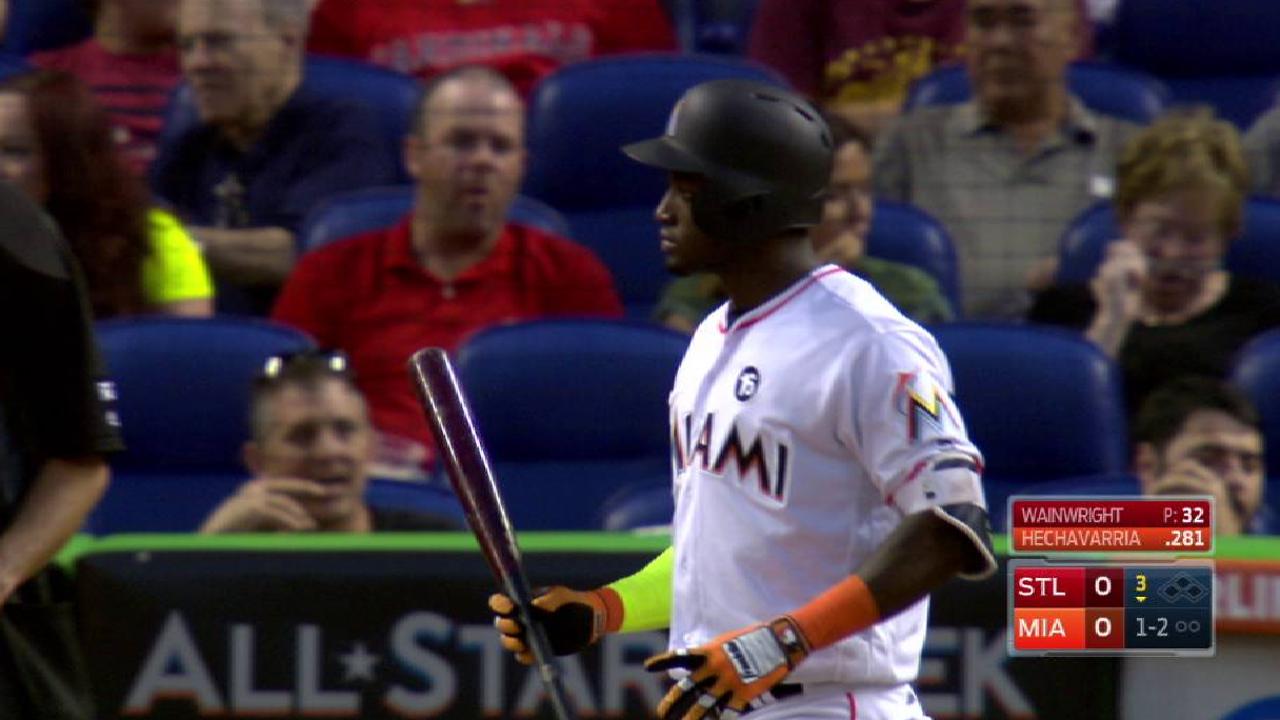 MIAMI -- An inexplicable run of injuries has afflicted the Marlins' shortstops. On Wednesday, Adeiny Hechavarria was placed on the 10-day disabled list for the second time this season with a strained left oblique.
Hechavarria, who exited Tuesday's loss to the Cardinals in the third inning, first went on the DL on April 9 with the same injury and was reinstated on April 20. He was batting .277 with one home run and six RBIs.
The medical news got more complicated later in the day, as the club announced that J.T. Riddle, who had been scheduled to start at shortstop on Wednesday and get the majority of the playing time there in Hechavarria's absence, was scratched due to a bruised right index finger. Riddle injured the finger fielding a grounder early, before batting practice. Though an X-ray came back negative, Mattingly said he could be out three to five days and will be re-evaluated in a day or two.
With the Marlins scrambling, it was Gold Glove second baseman Dee Gordon who started at short in the series finale with the Cardinals, a 7-5 loss.
Steve Lombardozzi, whose contract was selected from Triple-A New Orleans on Wednesday, started at second base. Lombardozzi, who signed a Minor League deal on April 4, is back in the big leagues for the first time since 2015, and on his first day back, he found himself hitting seventh, with Gordon in the ninth spot, in Miami's revamped lineup.
"We'll kind of test the limits of short," manager Don Mattingly said. "We'll see what that looks like."
Gordon last played shortstop on Sept. 29, 2013, while with the Dodgers. He has 160 career games in the Majors at the position.
"[Gordon's] a guy who has taken ground balls over there," Mattingly said. "Obviously, he's played there in the past. So he knows the position."
Gordon has worked regularly with infield coach Perry Hill, taking grounders at short, in case of an emergency such as this.
"Perry always has him taking ground balls over there, a couple of times a week, to make sure he is stretched out and stays strong," Mattingly said.
With Hechavarria out, the Marlins are without their three primary players on the left side of the infield. On Monday, third baseman Martin Prado went on the DL with a strained right hamstring, and on Tuesday, utility infielder Miguel Rojas, who was seeing increased time at shortstop, was placed on the DL with a fractured right thumb.
An MRI revealed a Grade 2 hamstring strain for Prado, who will miss at least six weeks; Rojas, on the 60-day DL, is scheduled to have surgery on Friday.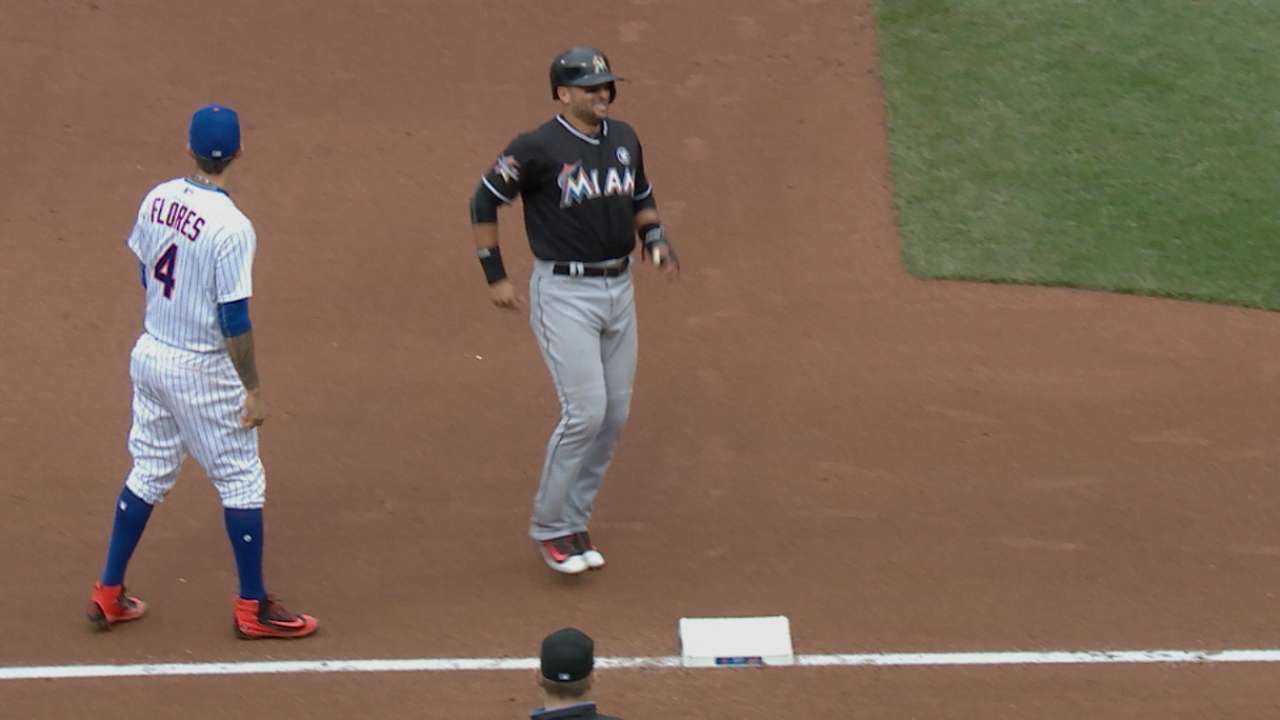 Joe Frisaro has covered the Marlins for MLB.com since 2002. Follow him on Twitter @JoeFrisaro and listen to his podcast. This story was not subject to the approval of Major League Baseball or its clubs.