Giants GM expects more from veterans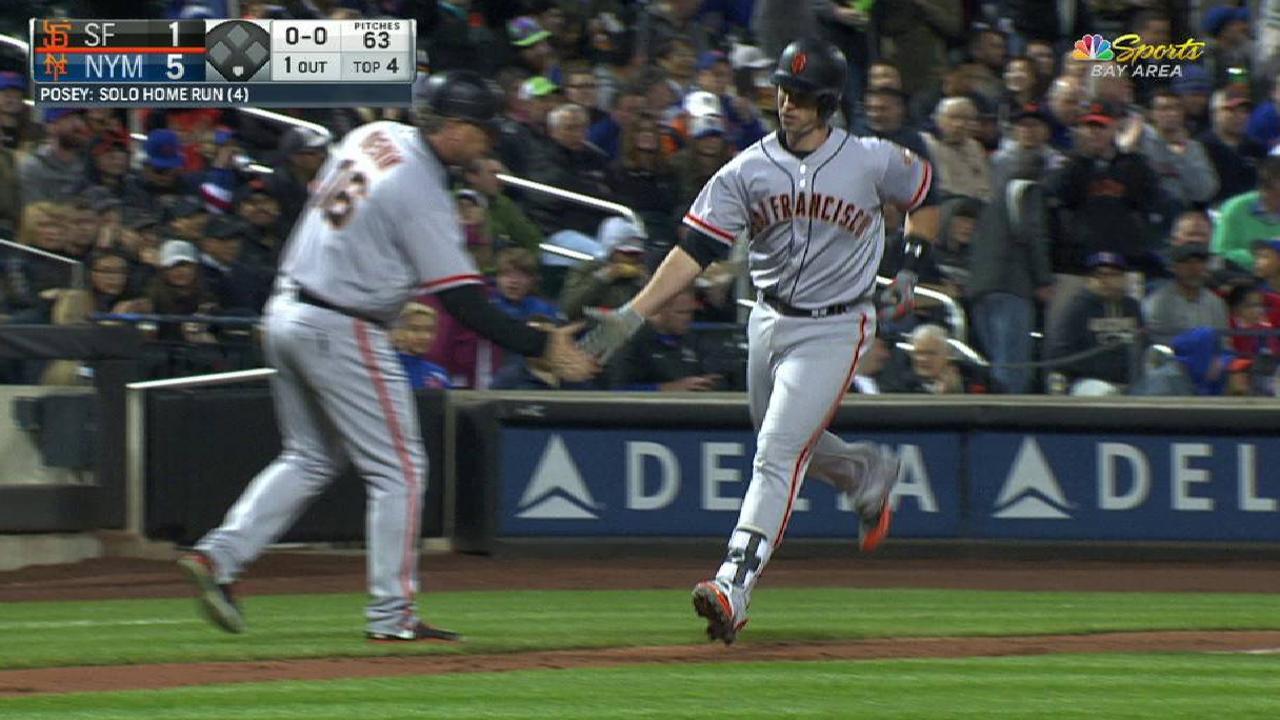 NEW YORK -- With the Giants owning the worst record in the Majors, general manager Bobby Evans emphasized Tuesday that the team's established players must perform to their usual standards for San Francisco to improve significantly.
Evans spoke at Citi Field before San Francisco lost to the New York Mets, 6-1, which dropped the ballclub's Major League-worst record to 11-23 (.324). According to the Elias Sports Bureau, this marks the first time the Giants have trailed the Majors in winning percentage since June 3, 1991.
"The confidence we have in this club is built around the core part of our lineup and the core part of our rotation," Evans said. "That's currently not at their best."
The Giants' everyday lineup includes six All-Stars: first baseman Brandon Belt, second baseman Joe Panik, shortstop Brandon Crawford, utility man Eduardo Nunez, catcher Buster Posey and right fielder Hunter Pence. Yet San Francisco is averaging an NL-low 3.25 runs per game.
Even without injured ace Madison Bumgarner, who probably won't pitch competitively again until after the mid-July All-Star break, the Giants' starting rotation features four All-Stars: Matt Cain, Johnny Cueto, Matt Moore and Jeff Samardzija. Yet the ERAs belonging to the starters (5.04) and the overall staff (4.84) rank 29th and 28th in the Majors, respectively.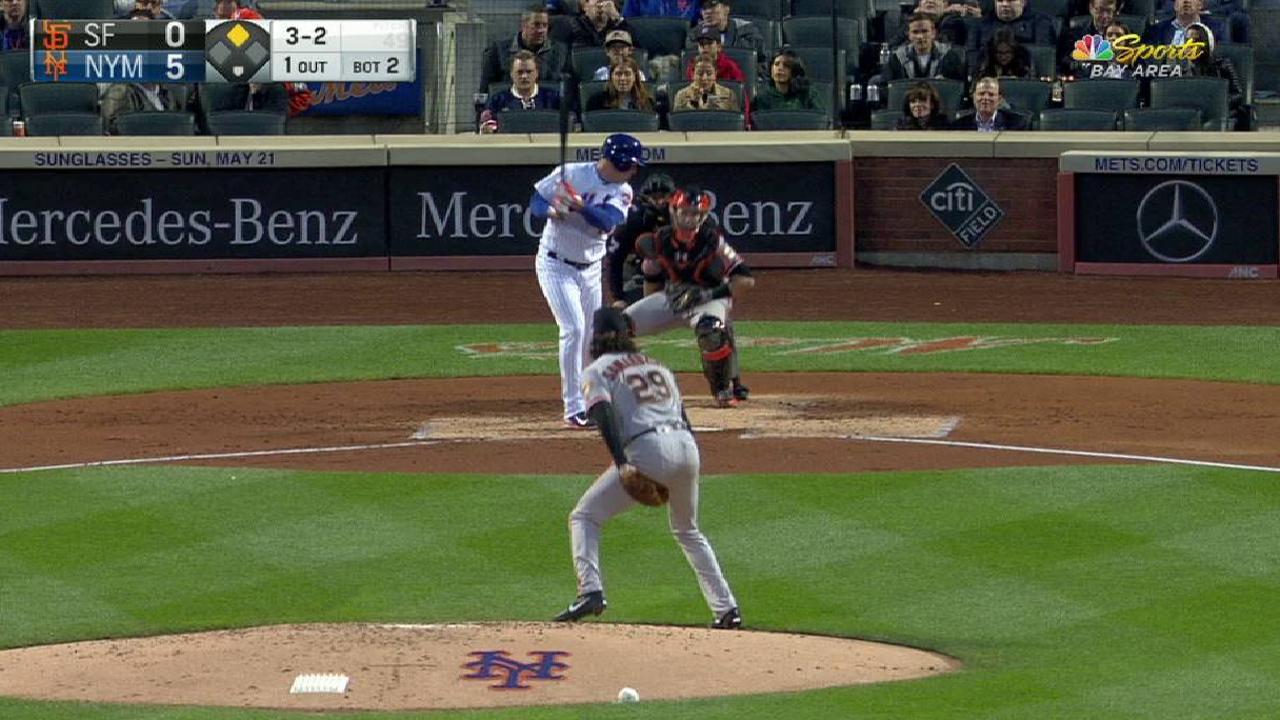 Evans said he expects these players to "level out," which in turn will "lessen some of the difficulties we've had."
He added, "We've all seen much more consistency from our starters in the past. We don't expect to be at the bottom of the league in runs. ... You're only as good as the sum of your parts. All the parts are not necessarily functioning at the highest level right now."
Evans also found hope in Crawford and center fielder Denard Span, who could soon return to action after beginning Minor League injury rehabilitation stints this week.
Asked if the Giants must win more to prove they deserve to stay together and avoid an unprecedented off-loading of veterans at the Trade Deadline, Evans said, "That's always been our mentality."
While acknowledging the "sense of urgency" to cure the Giants' ills, Evans implied the timing isn't right for a quick fix or two in the form of trades.
Immediate help, Evans said, "is dependent on what you have internally." Hence the recent promotion of top prospect Christian Arroyo.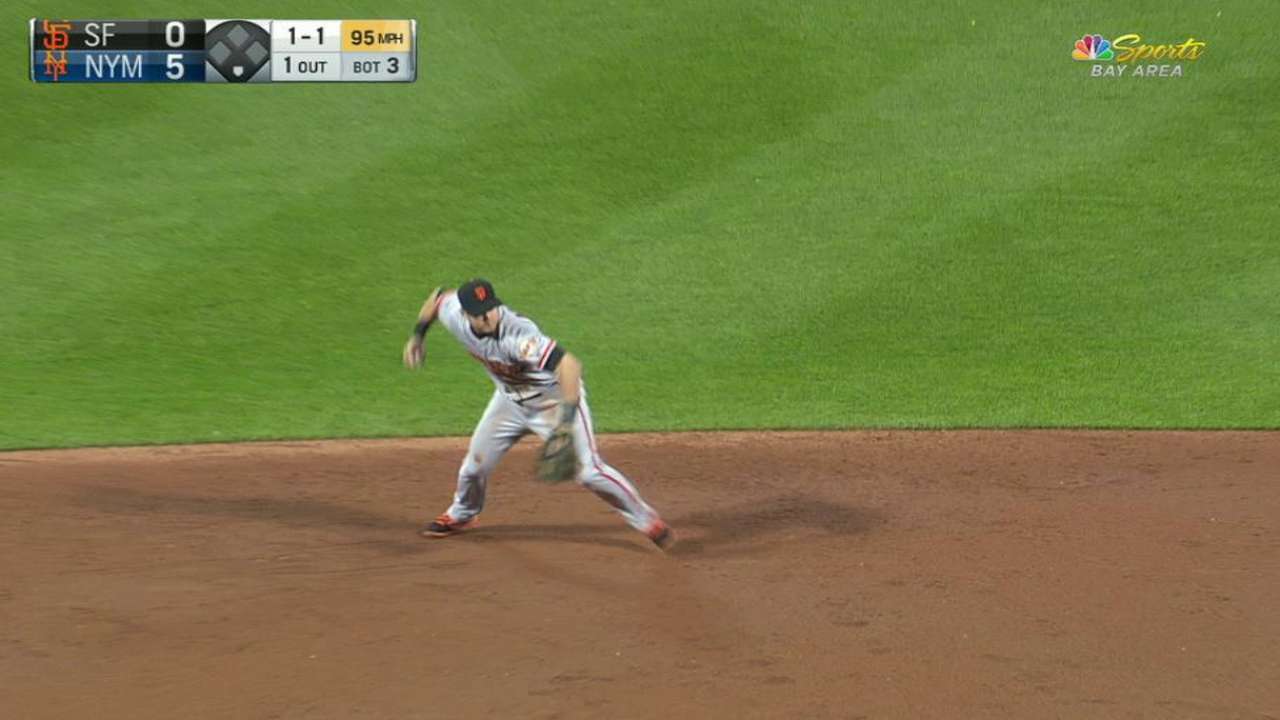 "There aren't as many external options," Evans said. "You have to be measured and weigh every scenario. We'll worry about tomorrow tomorrow."
The handful of Giants remaining from their World Series-winning teams of 2010, 2012 and 2014 offer the promise of a resurgence, Evans noted: "We've seen them do it in the biggest games in baseball."
But past accomplishments don't guarantee future ones.
"It's challenging to be where we are and dug the hole we've dug," Evans said. "We have to play a lot better baseball to get ourselves out of this."
Chris Haft has covered the Giants since 2005, and for MLB.com since 2007. Follow him on Twitter at @sfgiantsbeat and listen to his podcast. This story was not subject to the approval of Major League Baseball or its clubs.