Statcast of the Day: Harper nears triple digits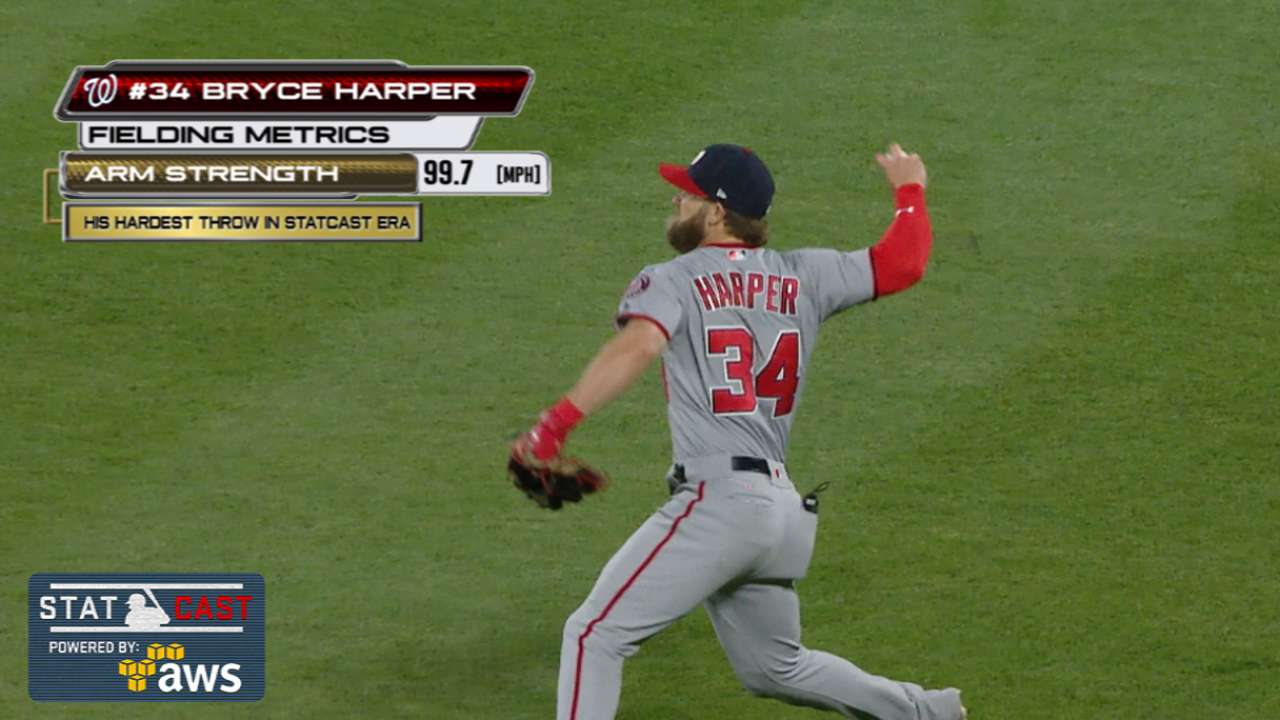 • Cast your Esurance All-Star ballot for Harper and other #ASGWorthy players
The 5 hardest-thrown OF assists of the Statcast Era

| Fielder | Velocity (mph) | Date | Inning |
| --- | --- | --- | --- |
| Aaron Hicks | 105.5 | 4/20/16 | 4 |
| Carlos Gomez | 103.1 | 9/4/15 | 1 |
| Aaron Hicks | 101.9 | 6/12/15 | 8 |
| Kevin Kiermaier | 100.6 | 8/1/15 | 5 |
| Starling Marte | 100.6 | 5/20/16 | 7 |
"That's what stars do," Nationals manager Dusty Baker said. "He had a good jump. He got a good ball to throw with, and he threw it on the money. He executed perfectly. That's how you draw it up."
As if anyone needed more proof that Harper is playing healthy and uninhibited this season, this was his third outfield assist of the year; he recorded five last season.
Harper's throw was the fastest outfield assist in the Majors this season, and it was tied for the 12th-strongest throw among outfield assists in the Statcast™ Era.
Jamal Collier covers the Nationals for MLB.com. Follow him on Twitter at @jamalcollier. This story was not subject to the approval of Major League Baseball or its clubs.