Annual Phillies Phestival set for Thursday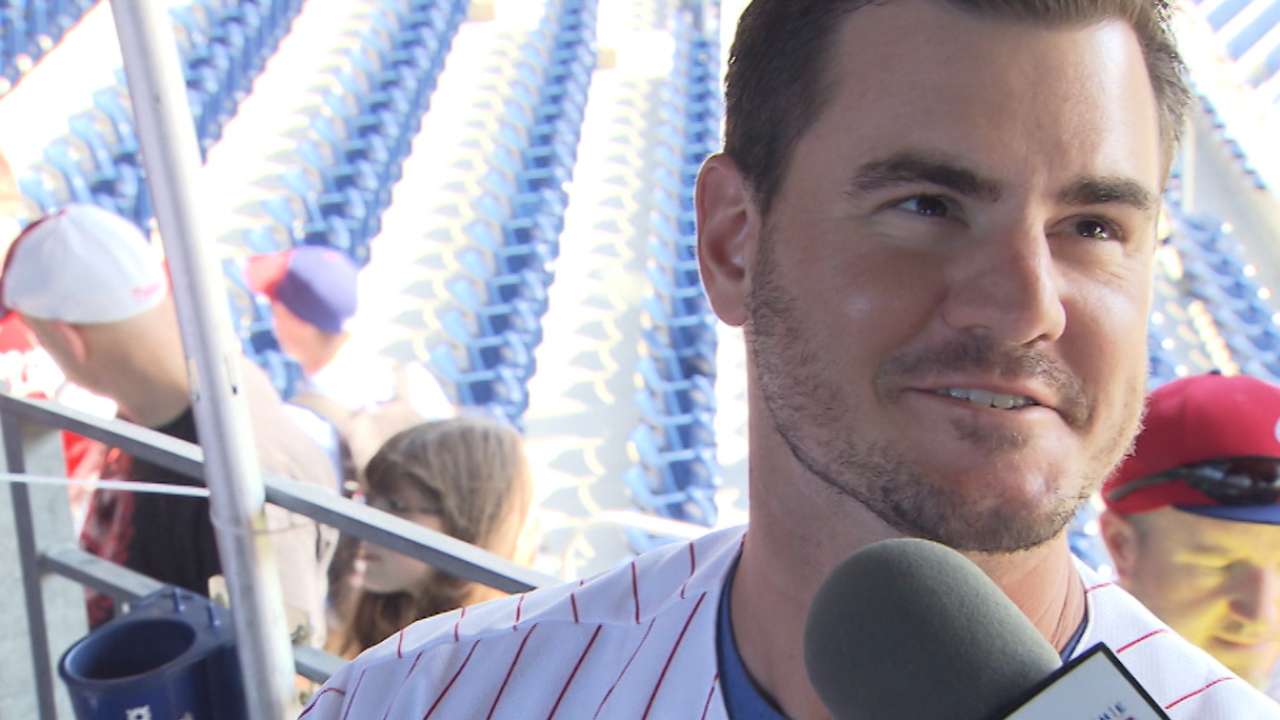 On Thursday, the Phillies will host their annual Phillies Phestival at Citizens Bank Park to raise money for ALS through auctions, autographs and various activities around the ballpark.
The event begins at 4 p.m. ET, rain or shine.
Since adopting the Greater Philadelphia Chapter of The ALS Association as their primary charity in 1984, the Phillies have raised more than $17 million for research and patient services. Last year's event raised over $700,000.
"The Phillies family remains committed to doing whatever we can to put an end to this terrible disease," Phillies chairman David Montgomery said last year.
Fans attending will be able to throw in the bullpens, get autographs and participate in a silent auction.
Items up for auction include autographed game-used jerseys and bats from Phillies and other MLB stars and a 32-person suite for an August Phillies game against the reigning World Series champion Chicago Cubs.
Ben Harris is a reporter for MLB.com based in Philadelphia. This story was not subject to the approval of Major League Baseball or its clubs.