BTS leader inching toward $5.6 million prize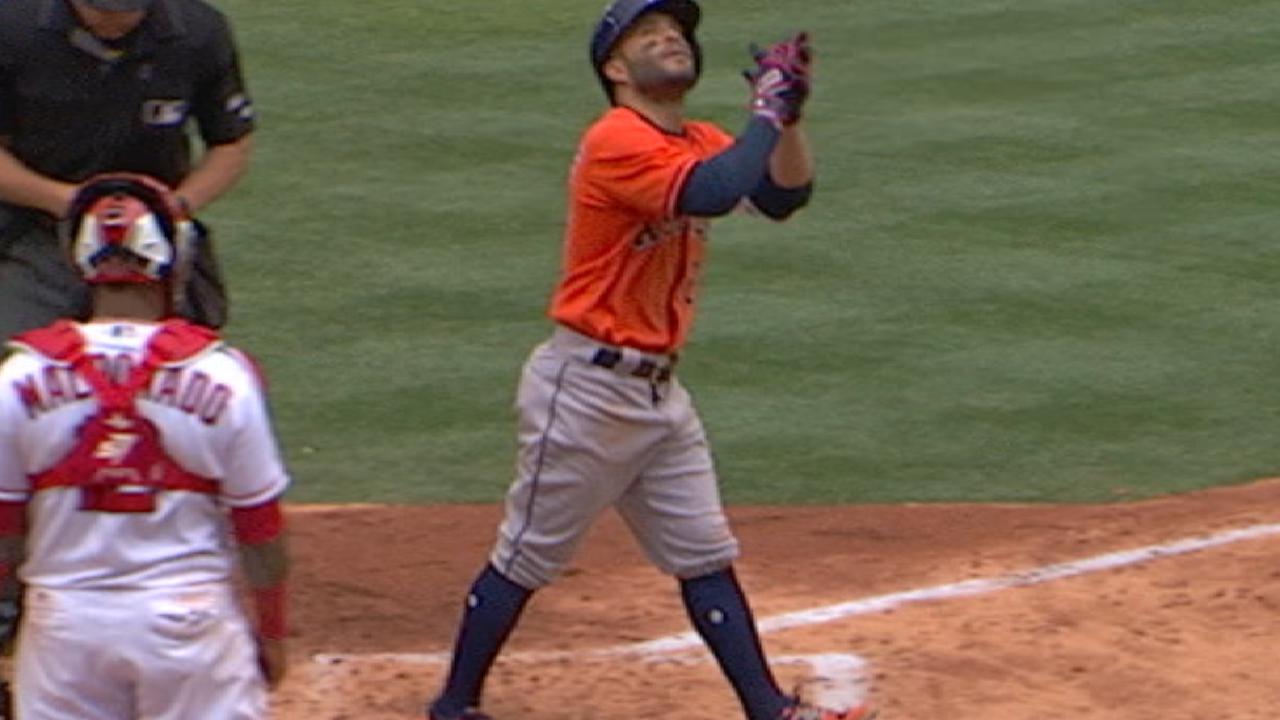 In Beat the Streak, MLB.com's flagship fantasy game, one can win $5.6 million in roughly one month's time.
The rules of BTS are simple, even if the challenge is not: Correctly pick a batter or two each day to tally a hit in a game. Then do it again and again, and don't stop until 57 straight successful selections are made. To do so would be to "top" Joe DiMaggio's MLB-record 56-game hitting streak, one of baseball's most hallowed marks. The prize for prevailing is $5.6 million.
One prescient fan has been climbing the BTS mountain for quite some time, having been credited with 41 consecutive correct picks since April 7. The user, "kamea," stands 72 percent of the way to the BTS apex after the Padres' Wil Myers and Manuel Margot notched hits early in Monday's game against the Rangers.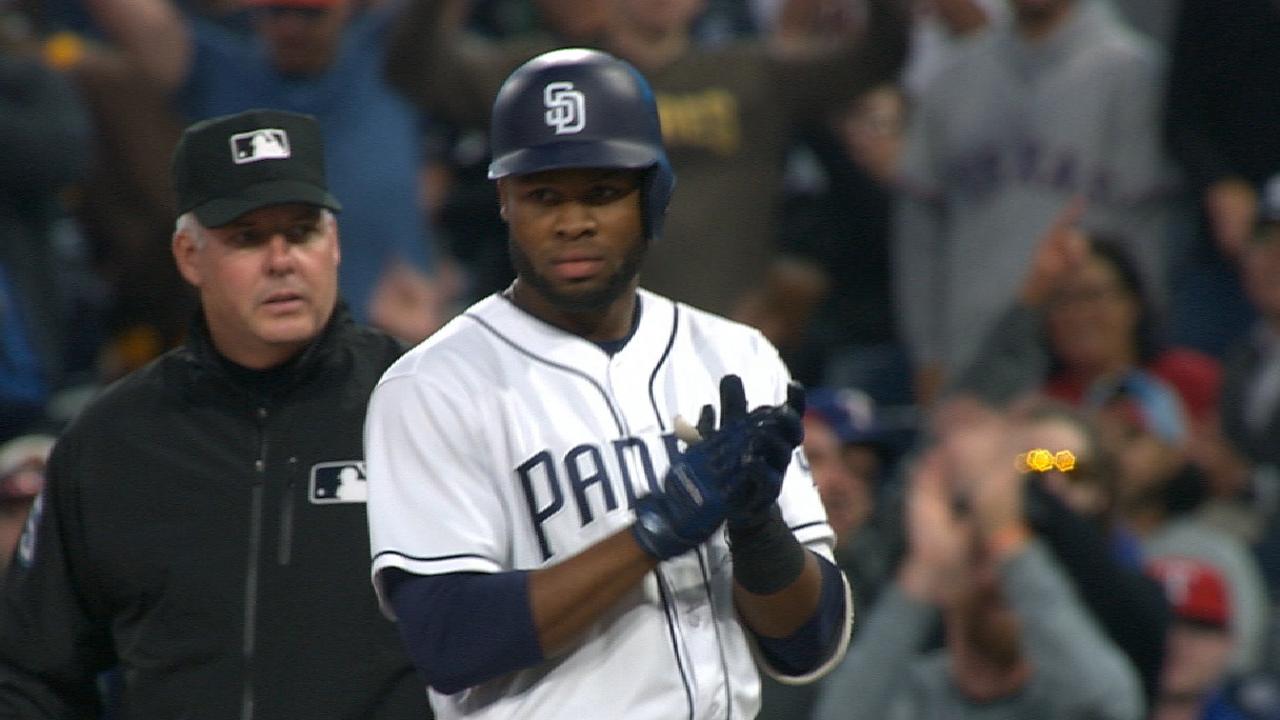 What do we know about Mr. or Ms. "kamea?" Well, unfortunately, not much. But rest assured, the sleuths at MLB.com are actively seeking more information. The great BTS community is clamoring for info on our mysterious star, and understandably so.
So, what can we say about "kamea?" For starters: his or her picks have hit a robust .373 (59-for-158) during the streak, entering play Monday. By comparison, Joltin' Joe batted .408 (91-for-223) during his historic 56-game streak into immortality during the summer of 1941.
"Kamea" has relied heavily on the BTS "Double Down" feature, which allows Streakers to select two players on the same day. If both batters record at least one hit -- as Myers and Margot did Monday night -- the Streaker's run advances by two games. But if either player goes hitless, the streak drops back to zero.
As for popular picks, "kamea" hasn't shown a particular affinity for one team or player. The user has most frequently called on Francisco Lindor and Freddie Freeman, doing so successfully four times with each. He or she has also successfully used Bryce Harper, Mike Trout, Xander Bogaerts and Lorenzo Cain three times each, and Monday night marked the first time "kamea" selected either Myers or Margot during the streak.
The talented "kamea" has also benefited from a few fortunate hops. On April 10 and April 20, for instance, he or she picked players (first Zack Cozart and then Daniel Murphy) who did not play. Sometimes, it's better to be lucky than good.
But make no mistake: "kamea" knows what he or she is doing. What we're witnessing is more skill than luck. And now, he or she is reaching up and climbing higher, just eight shrewd picks away from the all-time BTS high of 49, first set by Mike Karatzia in 2007 and matched last summer by Terry Sims.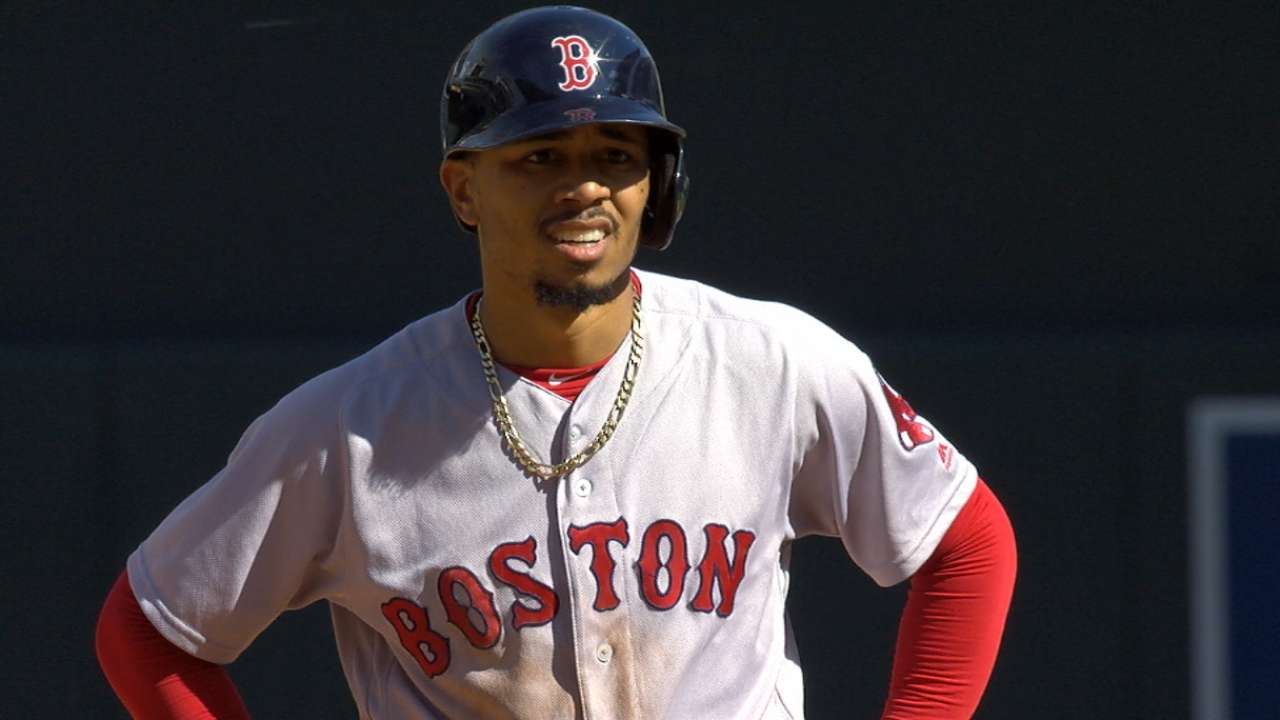 Even if "kamea" happens to fall short of the grand prize, he or she has put himself in prime position to claim the $10,000 consolation prize given to the player with the highest streak should no one break DiMaggio's mark. Additionally the BTS game makers hand out millions of other prizes for streaks as small as five.
Looking ahead, "kamea" will continue to tantalize all, climbing closer to the contest's seven-figure windfall. What will the end result be? Nobody knows. But we'll surely be watching and rootin' along.
Zachary Finkelstein is an editor for MLB.com. This story was not subject to the approval of Major League Baseball or its clubs.