Leadoff story: Esky magic sparks KC lineup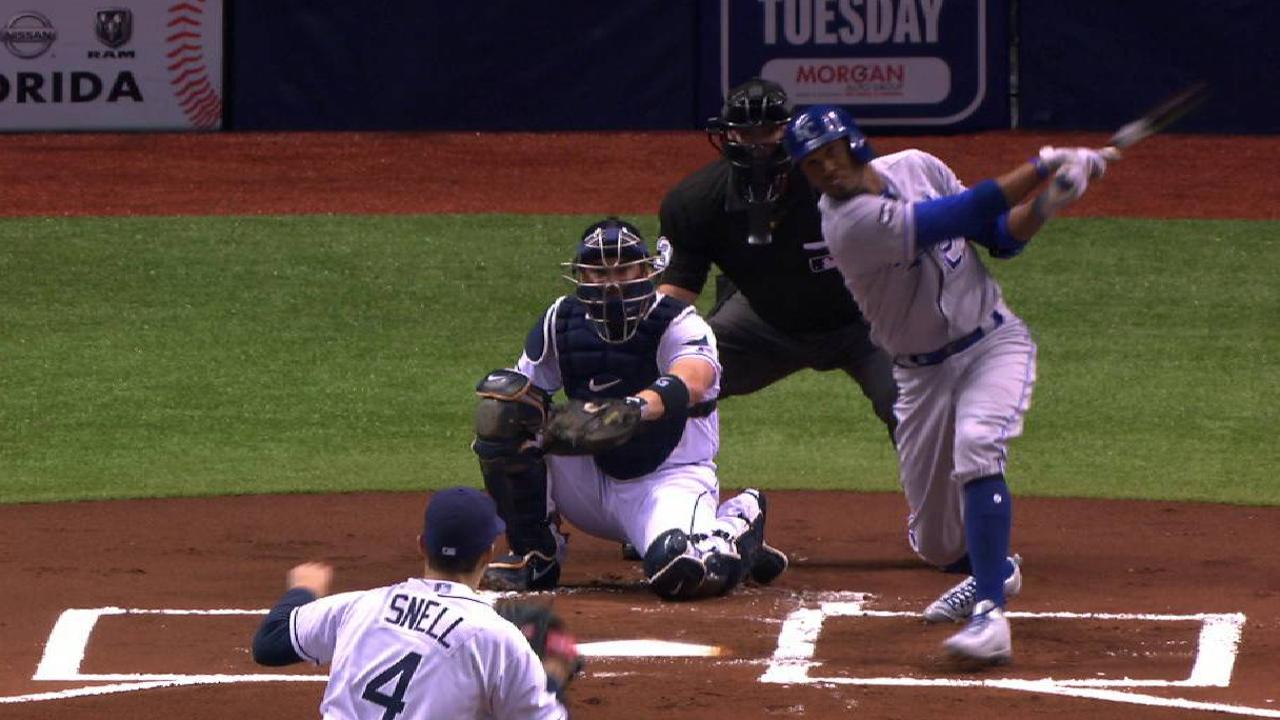 ST. PETERSBURG -- Before a 7-3 win in the series opener against the Rays on Monday, Royals manager Ned Yost joked that he is almost to the point of putting his lineup together by pulling names out of a hat.
"I haven't got that desperate yet," Yost said.
Instead, the skipper shuffled his lineup with shortstop Alcides Escobar making his first appearance in the leadoff spot in nearly a year. And it paid off as Escobar went 2-for-5, with a single and a double in his first two at-bats.
"It's a trip down memory lane," Yost said, referring to the 2015 postseason run in which Escobar served as the club's primary leadoff man.
"We're just throwing stuff up against the wall to see if something sticks."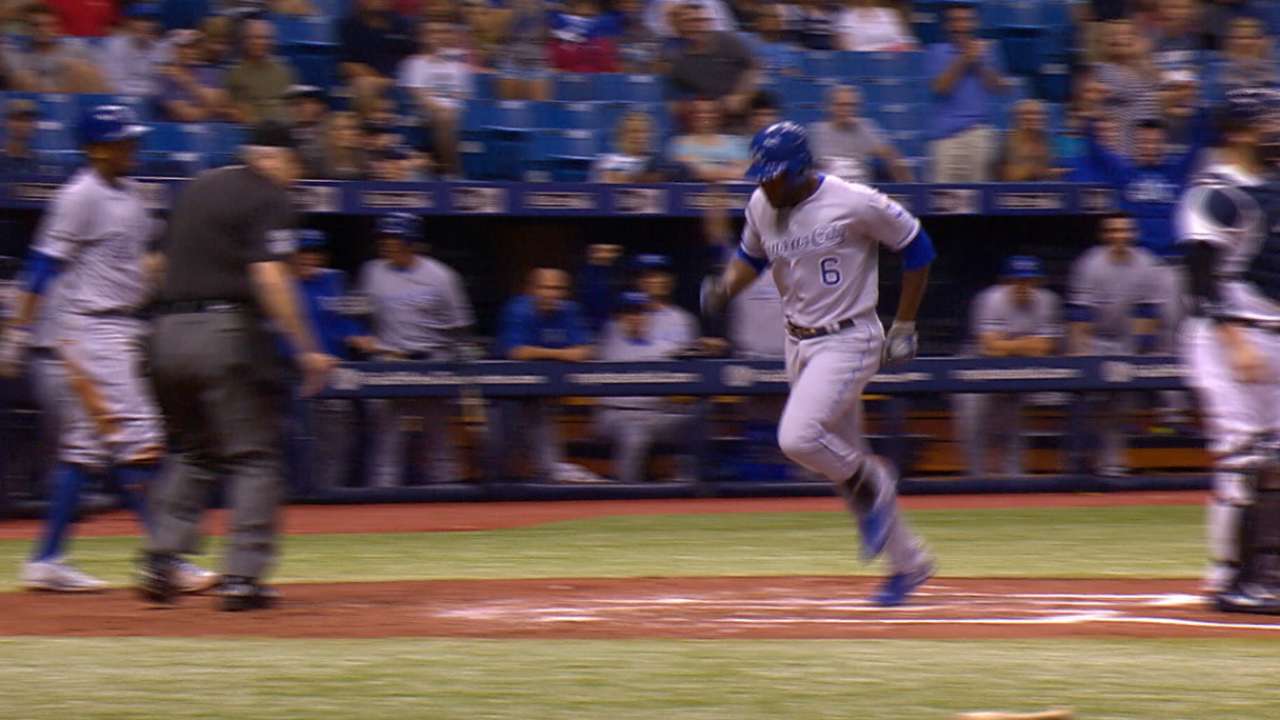 Escobar led off with a line-drive single up the middle off Rays starter Blake Snell. In the third, Escobar doubled and scored on an RBI single by Lorenzo Cain, who was moved up to the two-hole in the order.
Like most of the lineup, Escobar (.193 average) has struggled this season. He is among four Royals regulars with at least 50 at-bats hitting below .200. Escobar has also struck out 21 times in 104 at-bats, but he does lead the team in doubles with seven. Escobar's .220 on-base percentage is actually a few points higher than the team's collective mark of .214 in the leadoff spot this season.
"It just seems to work sometimes," Yost said after the game.
The Royals entered Monday averaging a Major League-worst 2.73 runs per game, over a half-run worse than No. 2 San Francisco. Kansas City also owned lows in batting average (.208), hits (203), doubles (32), on-base percentage (.270), and slugging percentage (.329). As a team, the Royals had dropped to 10 games under .500 for the first time since 2012.
J. Scott Butherus is a contributor to MLB.com based in St. Petersburg. This story was not subject to the approval of Major League Baseball or its clubs.