MLB.com Columnist
Jonathan Mayo
Fast-starting phenoms: Hottest prospects in Minors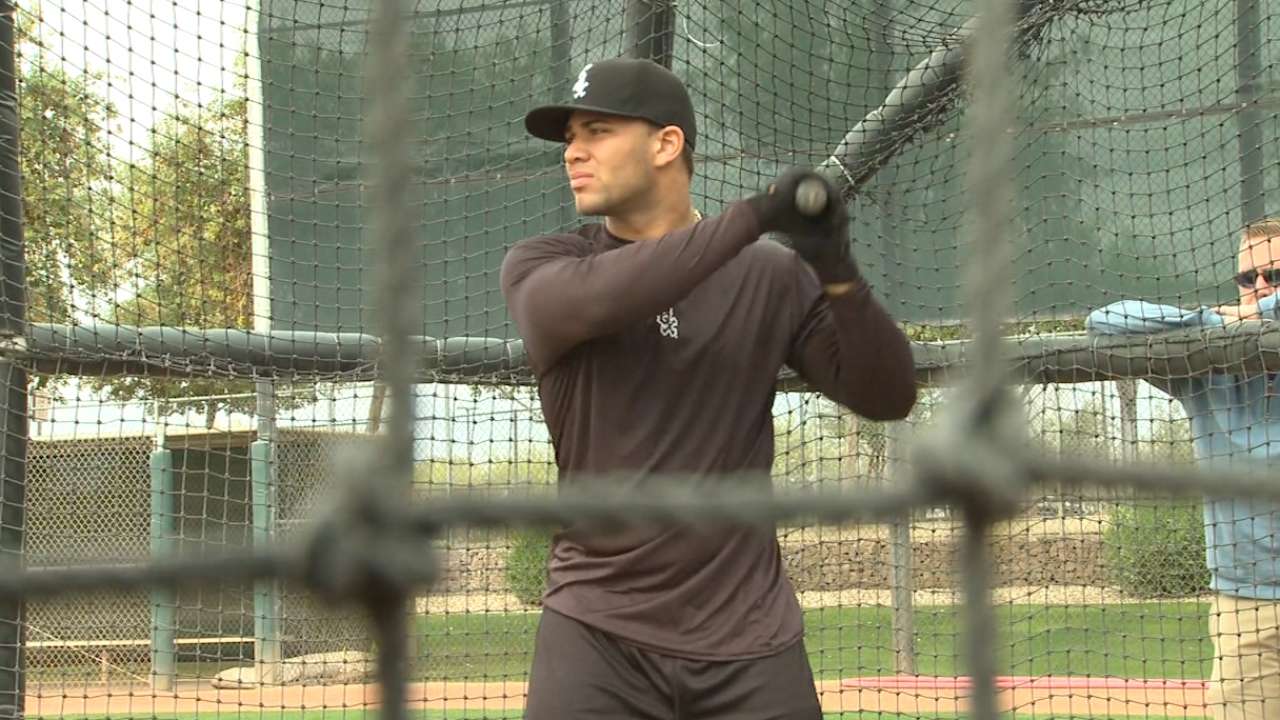 The 2017 season is just over a month old, and while rookies like Aaron Judge and Cody Bellinger are making a splash at the big league level, several of the game's top prospects are off to blistering starts in the Minors too.
Drawing from our Top 100 Prospects list, here are five hitters and five pitchers who are off to strong starts to the 2017 season, listed in order of their ranking. And at the bottom, we've also included a list of some prospects who have struggled out of the gates.
Hitters
A total of 13 hitters in the Top 100 have recorded an OPS of .900 or higher as of May 9.
1. Yoan Moncada, 2B, White Sox: He certainly hasn't been slow to impress his new organization, has he? He's off to a .345/.419./549 start over 113 at-bats in the Triple-A International League (That's an OPS of .967). That includes six homers, and he's swiped eight bases as well.
3. Amed Rosario, SS, Mets: Just 21 years old and in Triple-A, Rosario is knocking on the door very loudly by hitting .373/.417/.517 over his first 31 games. And lest you think this is a hitting-friendly Las Vegas mirage, the shortstop is slashing .407/.438/.576 on the road thus far.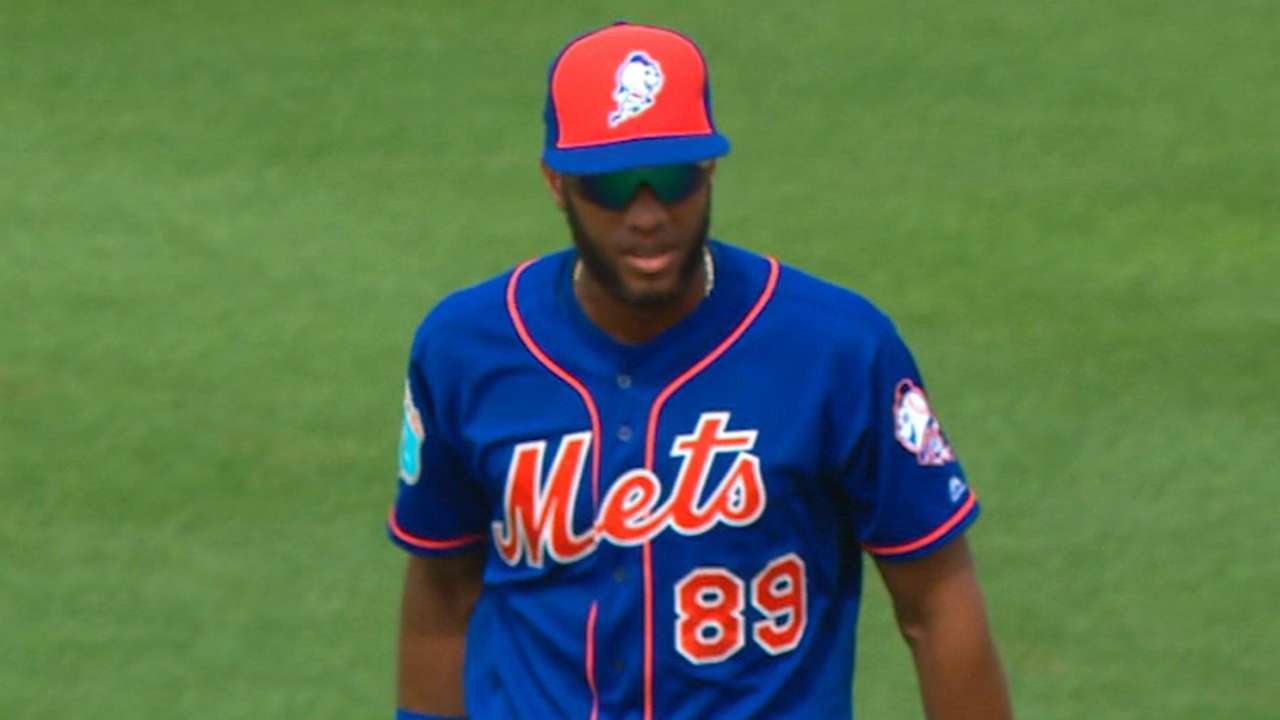 14. Rafael Devers, 3B, Red Sox: The 20-year-old third baseman is picking up right where he left off in the second half of the 2016 season. The move to Double-A has done nothing to slow him down, as he's posted a .315/.365/.573 line with six homers and 17 RBIs over 24 games.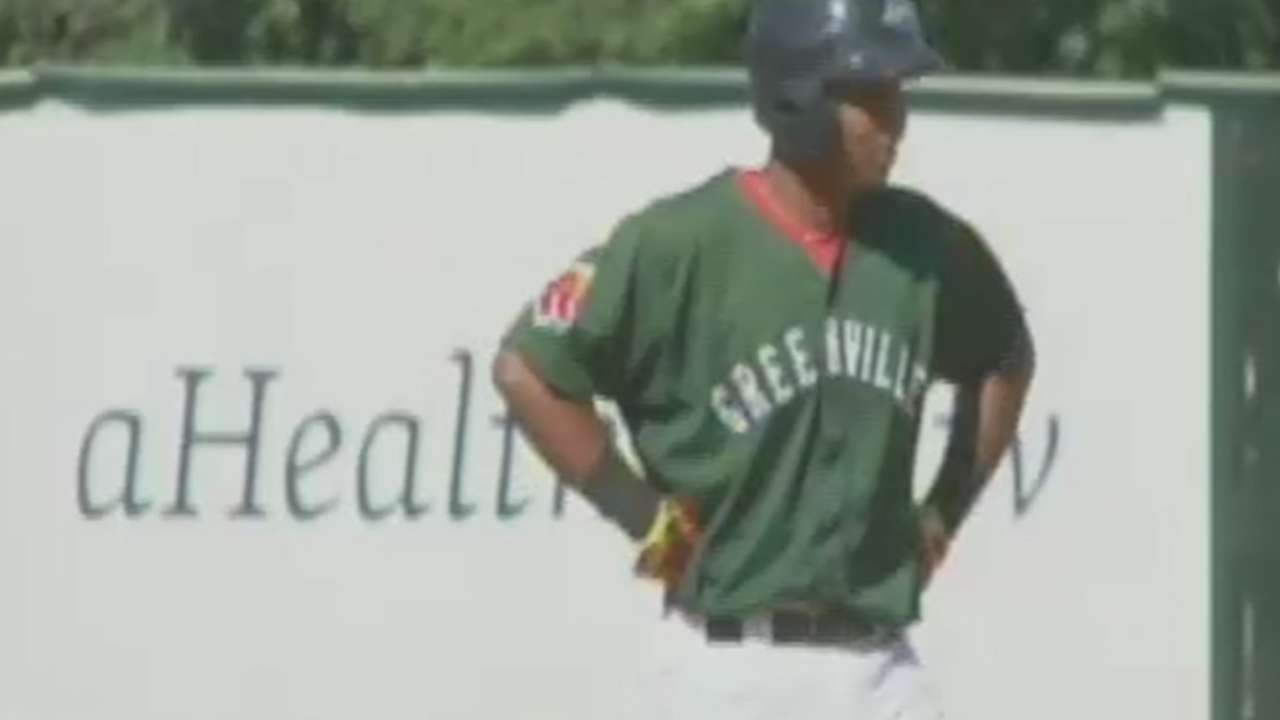 29. Vladimir Guerrero Jr., 3B, Blue Jays: It's a shame the move to full-season ball has been so rough for Guerrero. His .333/.460/.567 line leads to a 1.027 OPS over 26 games. Guerrero has more walks (19) and RBIs (17) than strikeouts (14) so far this season.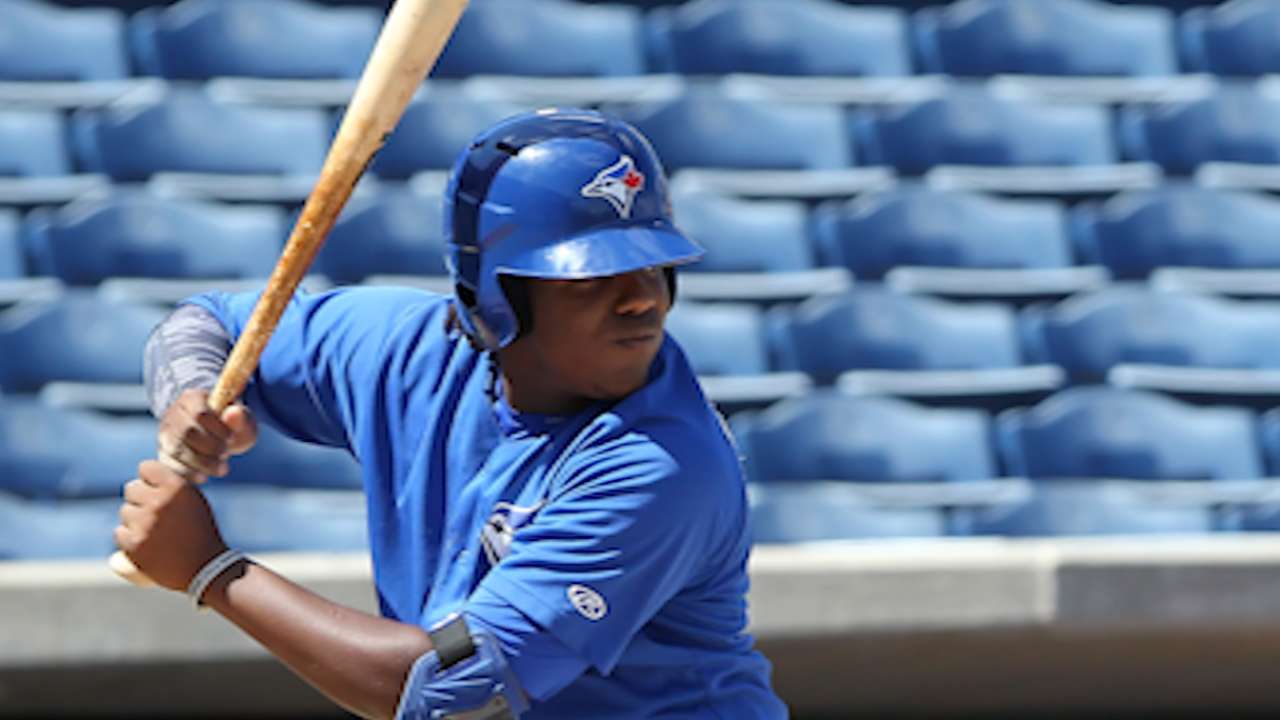 30. Kyle Tucker, OF, Astros: The 2015 first-round pick has one of the best OPSes among the Top 100, coming in at 1.042 over 29 games. Not only is he hitting .302 with 10 steals, but his 19 extra-base hits (eight home runs) gives him a .660 SLG at age 20 in the Carolina League. Tucker is currently riding the momentum of back-to-back two-homer efforts and has five roundtrippers in his past five games.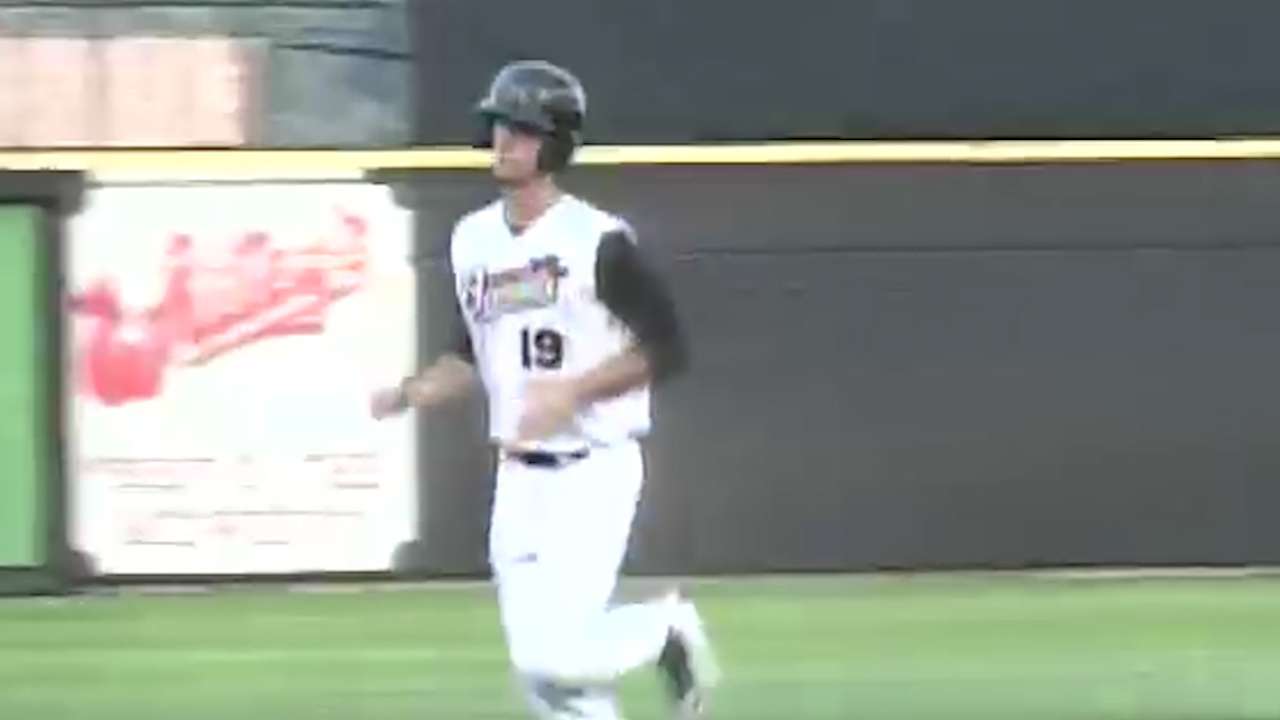 Others of note: 15. Lewis Brinson, OF, Brewers (.910 OPS); 34. Carson Kelly, C, Cardinals (1.001 OPS); 43. Nick Gordon, SS, Twins (.882 OPS); 45. Franklin Barreto, SS/2B, A's (.938 OPS); 75. Derek Fisher, OF, Astros (.951 OPS); 81. Raimel Tapia, OF, Rockies (.995 OPS); 87. Jeimer Candelario, 3B/1B, Cubs (1.093 OPS); 98. Juan Soto, OF, Nationals (.950 OPS)
Pitchers
Among the hurlers on the Top 100 Prospects list, 13 of them have posted an ERA of 3.00 or less in the Minors so far. Here are the top-performing pitchers through the first month of the season:
13. Michael Kopech, RHP, White Sox: He came with Moncada from the Red Sox in the Chris Sale deal and, like Moncada, is doing his best to make a strong first impression. The flame-thrower is striking out 13.5 per nine innings (and walking six per nine), while holding Southern League hitters to a .155 batting average, all while just having turned 21 at the end of April.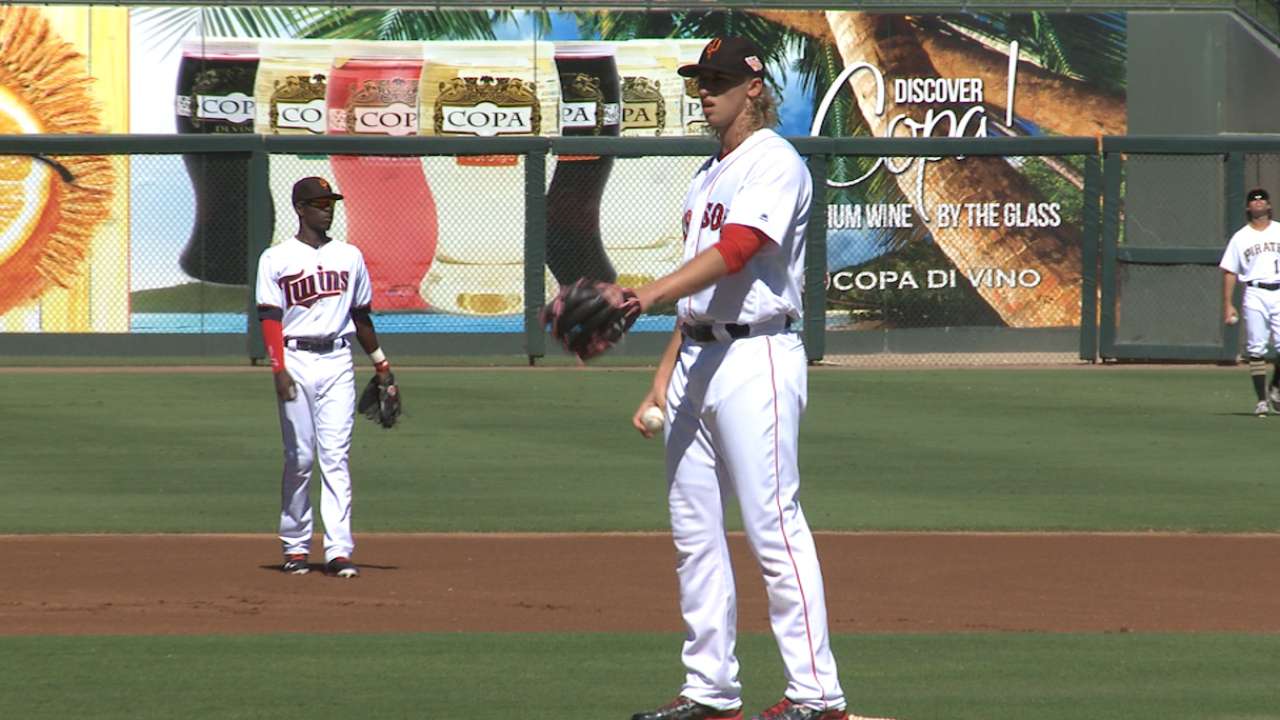 46. Kolby Allard, LHP, Braves: The southpaw has made the double jump from Class A to Double-A seamlessly. Coming off of a dominant six-inning, no run, 11-strikeout start, Allard now has a 1.36 ERA, .210 batting average against and nifty 0.97 WHIP as a 19-year-old in the Southern League.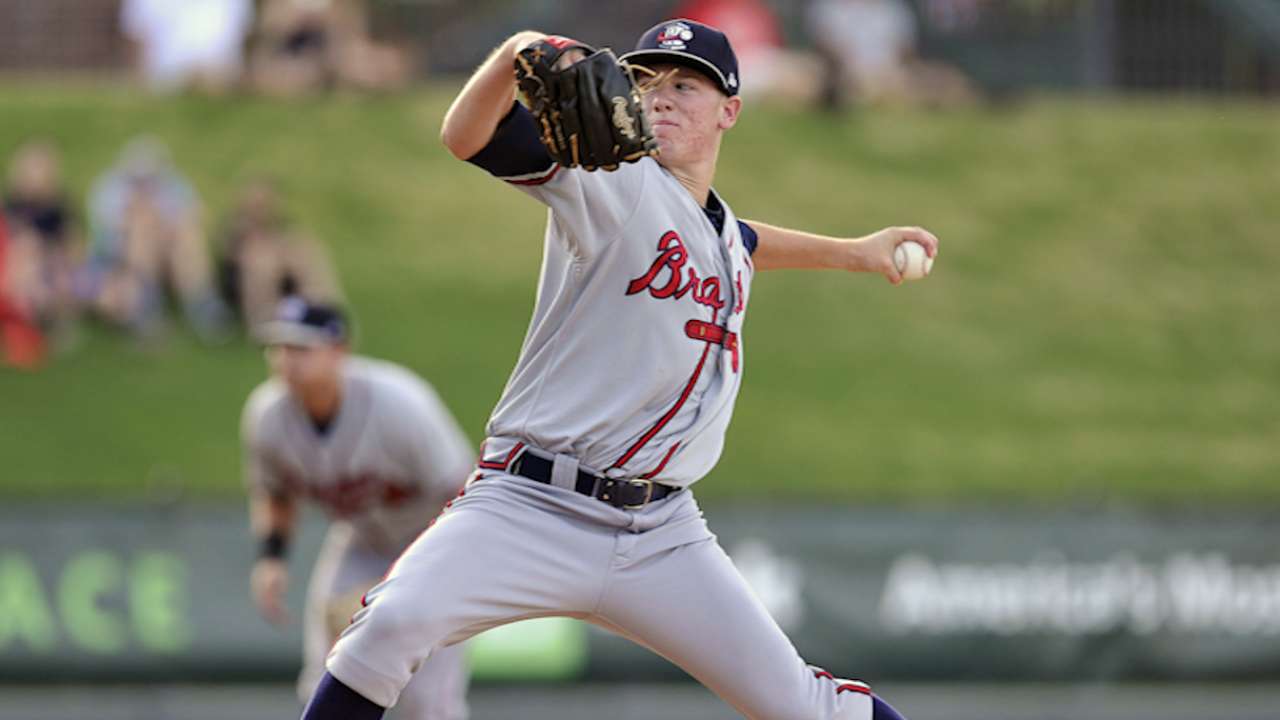 50. Triston McKenzie, RHP, Indians: The lanky 19-year-old continues to fly a bit under the radar, but his numbers should change that. The right-hander has a 2.39 ERA, .196 BAA and 10.25 K/9 in five starts as a teenager in the Carolina League.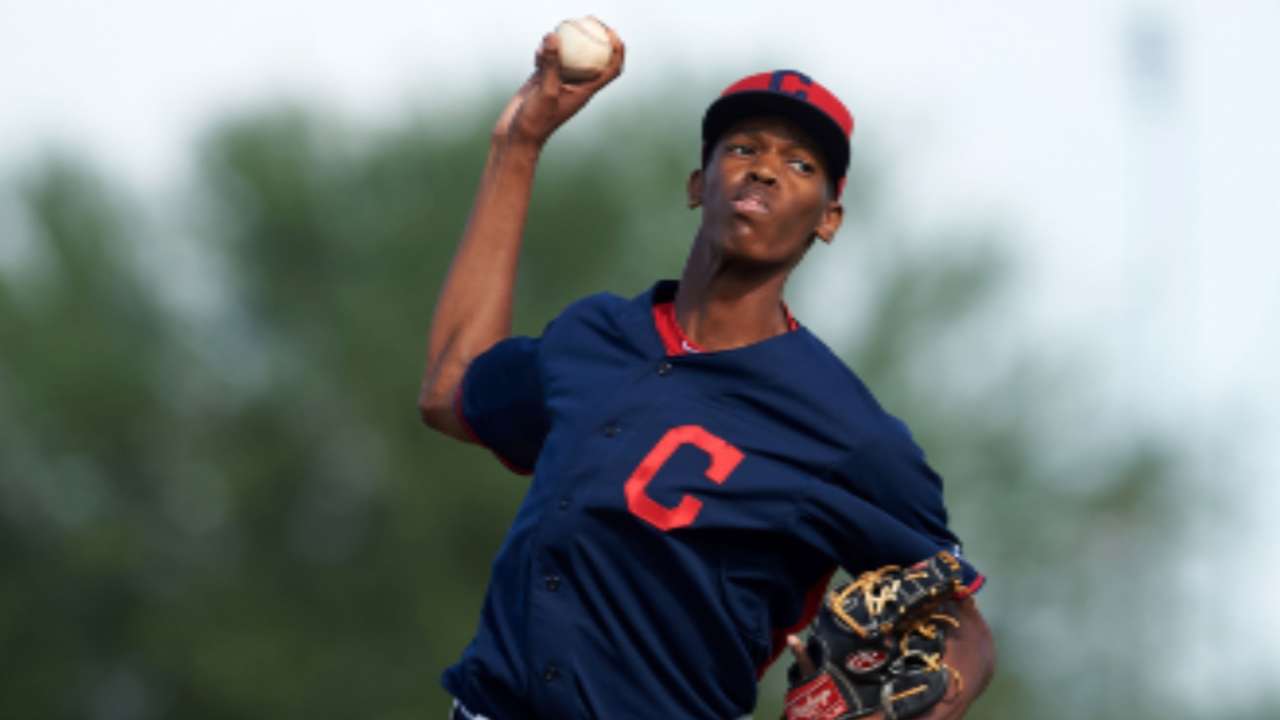 68. Dylan Cease, RHP, Cubs: Following Tommy John surgery, the 21-year-old Cease was understandably treated with kid gloves. They're starting to come off slowly now in his first taste of full-season ball and he's responding incredibly well, with a 1.88 ERA, .179 BAA and 13.5 K/9 (albeit with five walks per nine as well).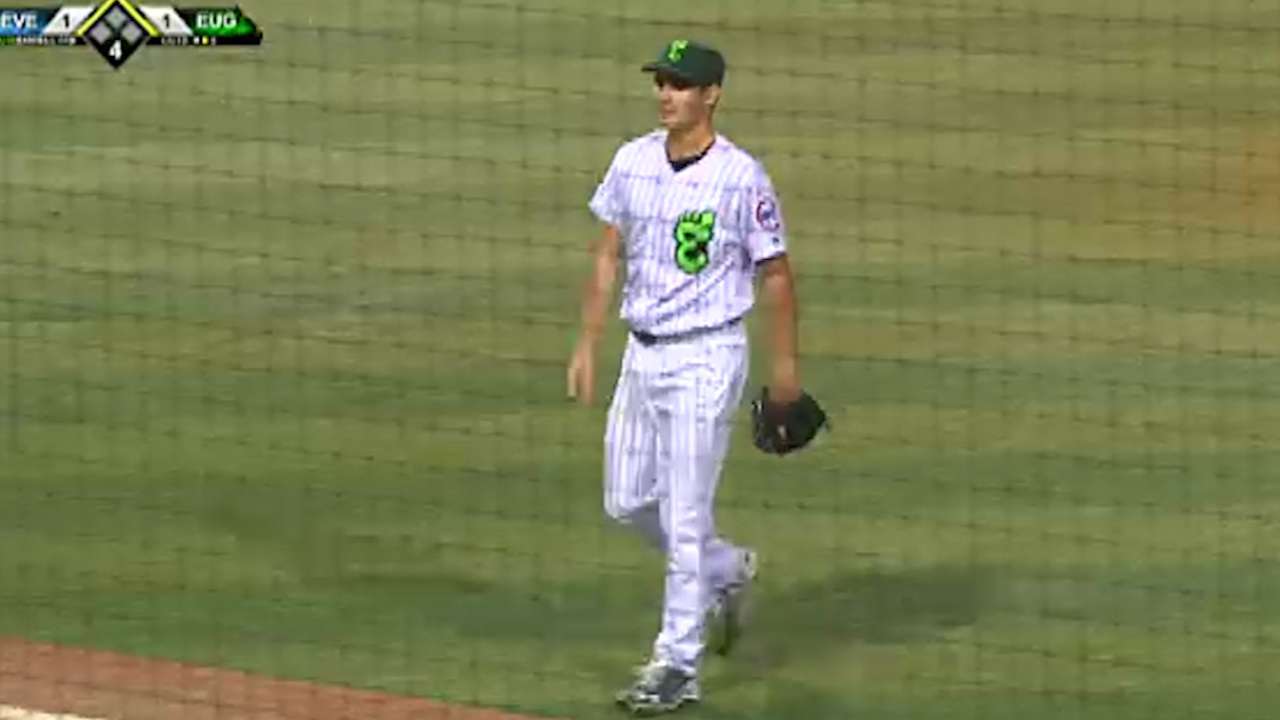 100. Chance Adams, RHP, Yankees: A recent addition to the Top 100, Adams finished the 2016 season in Double-A and has started there this year, once again pitching extremely well. He has a miniscule 1.03 ERA and .183 BAA while striking out 8.23 per nine.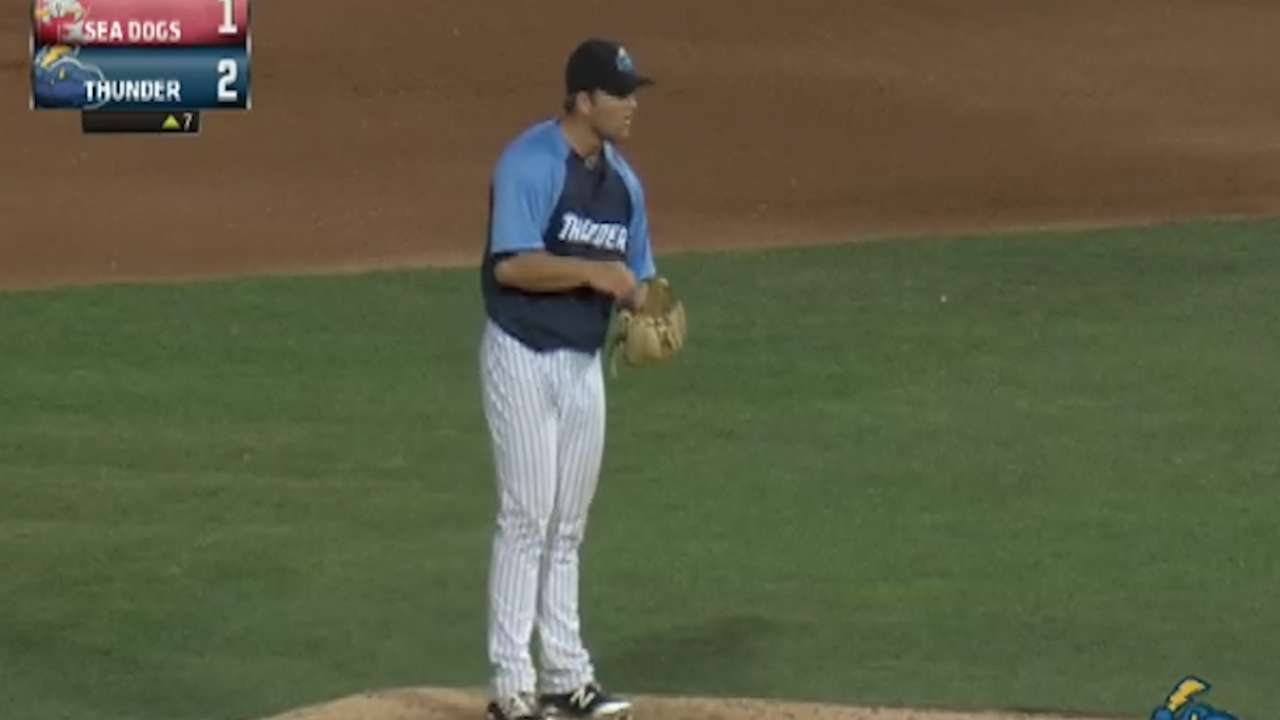 Others of note: 41. Mitch Keller, RHP, Pirates (2.88 ERA, .210 BAA, 8.91 K/9, 0.90 WHIP); 44. Riley Pint, RHP, Rockies (2.29 ERA, .243 BAA, 6.41 K/9); 63. Carson Fulmer, RHP, White Sox (2.88 ERA, .222 BAA, 6.55 K/9, 1.14 WHIP); 72. Sean Newcomb, LHP, Braves (2.97 ERA, .246 BAA, 12.16 K/9)
The Not Hot List
4. J.P. Crawford, SS, Phillies: .153/.278/.184 in 98 ABs (.462 OPS)
6. Austin Meadows, OF, Pirates: .194/.257/.262 in 103 ABs (.519 OPS)
8. Lucas Giolito, RHP, White Sox: 7.31 ERA, .288 BAA, 1.76 WHIP in 28 1/3 IP
18. Willy Adames, SS, Rays: .224/.306/.346 in 104 ABs (.652 OPS)
31. Tyler O'Neill, OF, Mariners: .183/.254/.330 in 109 ABs (.584 OPS)
Jonathan Mayo is a reporter for MLBPipeline.com. Follow him on Twitter @JonathanMayo and Facebook, and listen to him on the weekly Pipeline Podcast. This story was not subject to the approval of Major League Baseball or its clubs.