K-Rod's slump may force Tigers' hand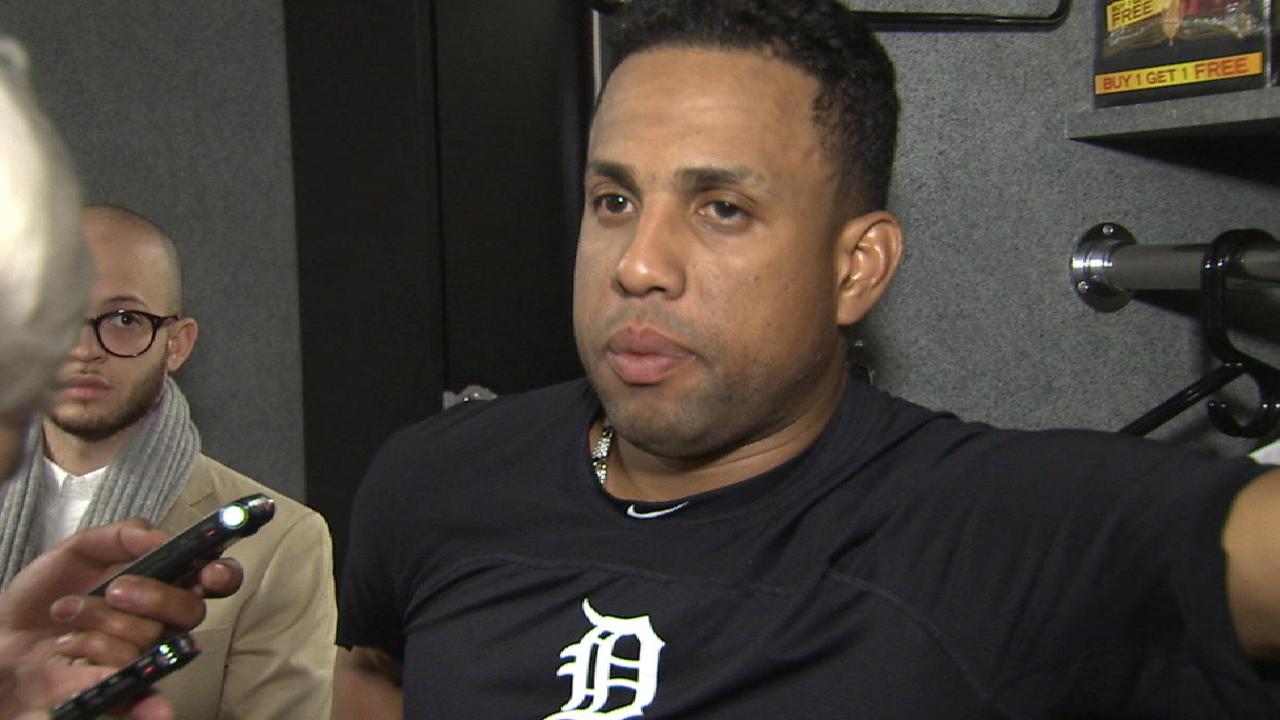 OAKLAND -- It didn't take long for Tigers manager Brad Ausmus to change his tune.
Following Saturday's one-run loss to the A's, Ausmus voiced his support for keeping Francisco Rodriguez as the team's closer. After seeing K-Rod give up three runs in the ninth inning of Sunday's 8-6 loss to the A's -- including a walk-off, two-run home run from Ryon Healy -- Ausmus said the team will discuss the closer situation going forward.
"We're really going to have to talk about it before we make any decisions," Ausmus said. "We're going to have to have a discussion."
In his 11th save chance of the year and 13th appearance overall, Rodriguez was dealt his fourth blown save. The 16-year veteran admitted it's been a tough personal stretch, as his ERA ballooned to 8.49.
"I can't recall going through such a bad moment like I'm going through right now," Rodriguez said. "I'm extremely disappointed. Just want to send out apologies to my team and the fans. Totally embarrassed. More embarrassed than anything else."
Rodriguez said he was looking forward to the chance to bounce back after Saturday's meltdown. But he started off the ninth on Sunday by issuing a walk to Rajai Davis, before Jed Lowrie hit a game-tying RBI double and Healy closed it out with the homer.
"[The save opportunity] was definitely what I wanted," Rodriguez said. "But, obviously, I didn't have the result. I was trying to get some redemption, but I guess not. It didn't work out. In a really bad stretch right now. Hopefully it's behind already. I've got to find a way to put it behind me."
If Detroit decides to go in a new direction, eighth-inning setup man Justin Wilson (1.32 ERA) seems like a logical pick to take over closing duties. While the organization looks over its options for the ninth inning, Rodriguez said he's confident he can still handle the role.
"Definitely," Rodriguez said. "There's no question about it. Obviously, the numbers and the results that I've put up the last six weeks have been horrible. But at the end of the day, I hope they don't give up. Because I don't want to be judged for the last 10 outings of my career, [but] for what I have done for 15 years.
"I have to make the adjustment. Trying to correct the problem and fix it quick as possible. Already six weeks through the season, I shouldn't be pitching the way I'm pitching right now. There's no excuse about it."
Last season for the Tigers, Rodriguez recorded 44 saves and a 3.24 ERA in 61 appearances. Pressed about his ability to perform at the age of 35, Rodriguez became defensive.
"What are you trying to say -- I'm done? I'm washed up?" Rodriguez said. "I don't see it that way."
Alex Espinoza is a contributor to MLB.com based in Oakland. This story was not subject to the approval of Major League Baseball or its clubs.