MLB.com Columnist
Anthony Castrovince
Week Ahead: Many happy returns
Reunion circuit: Edwin faces Jays, Wieters revisits Nats-O's rivalry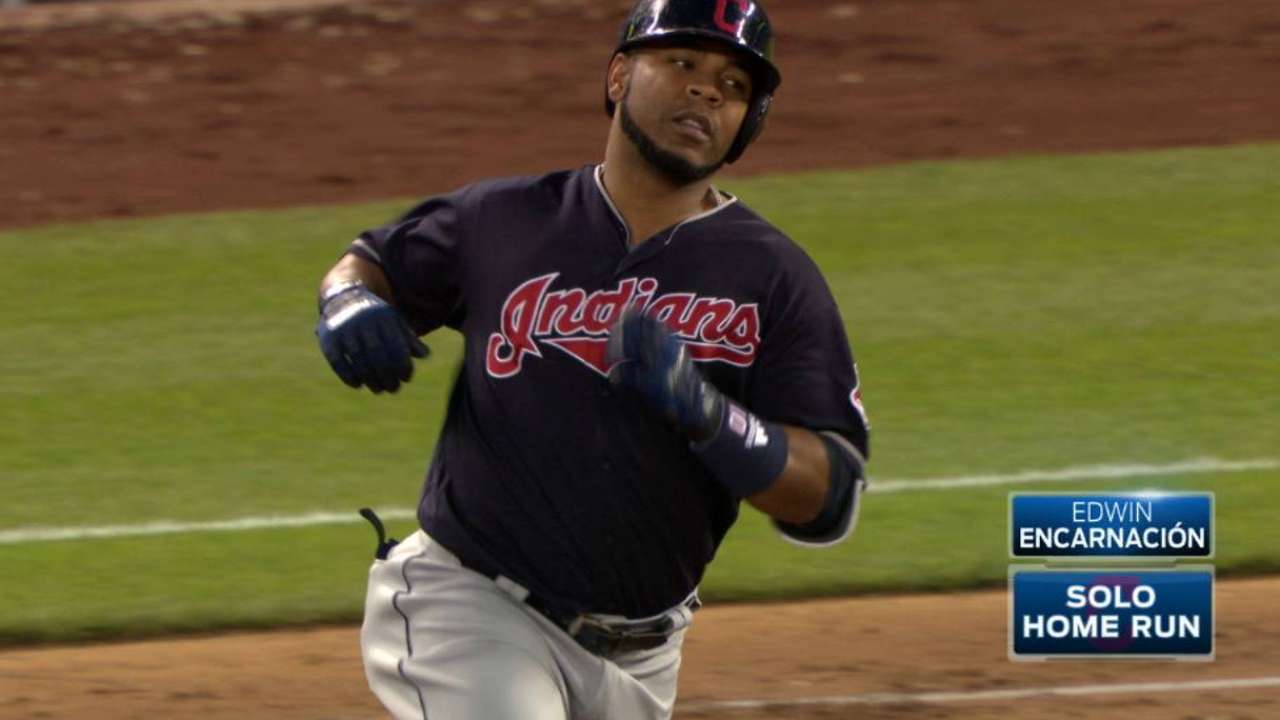 The week ahead will feature plenty of sights that are familiar and unfamiliar all at once. From players facing their former clubs for the first time to upstart contenders trying to prove their staying power, a typically packed slate of action has some atypical images in store for us.
In Toronto, for instance, a three-game series beginning tonight between the Blue Jays and Indians will conjure up memories of last fall's American League Championship Series. The Tribe won that one in five games and celebrated its first AL pennant in 19 years in the visitors' clubhouse at Rogers Centre.
Who knew then that the next time Cleveland played up north, Edwin Encarnacion would be in its lineup?
The Indians haven't gotten the full Encarnacion experience yet. He's got a .217/.349/.377 slash line, but he's shown some signs of life lately and perhaps a return to Toronto will provide just the setting he needs to back up his manager's belief in him.
"I'm telling you ... as cold as he got, he'll get just as hot," Terry Francona said. "He's healthy, and he's really good."
Speaking of returns, Baltimore fans will recognize that guy crouched behind home plate at Camden Yards the next two nights, even if the uniform he's wearing looks a little odd on him. With the Orioles and Nationals each hosting two games apiece in the Beltways Series this week, Matt Wieters will face his former club for the first time.
That homecoming, though, is only one small subplot of this series, because the bottom line is that the Nats (21-10) and O's (20-10) have been two of the best teams in baseball this year, and their matchups always have an added layer of intensity.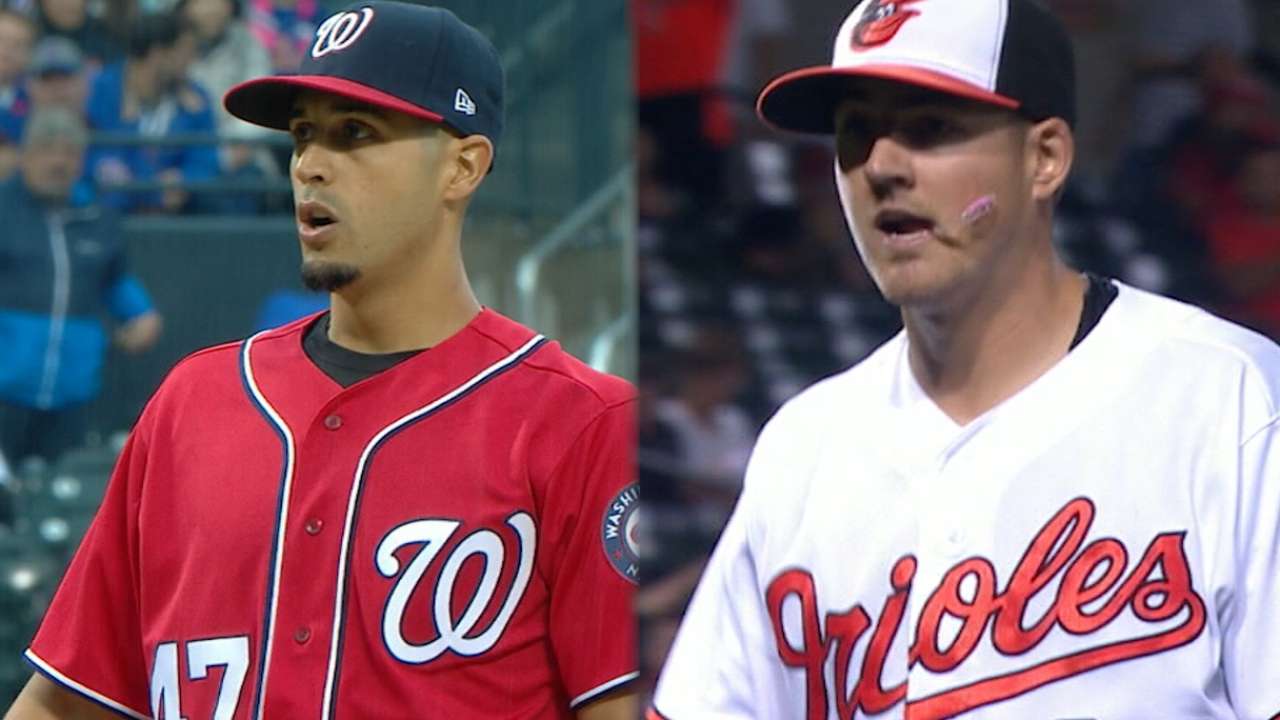 "It's definitely a step up," Wieters said. "I always felt like it was a very good, friendly rivalry because we wanted to win. They were 45 miles away, and more than that, the last four to five years, both teams have been competing ... to get to a World Series. So when you're playing teams in the other league who feel like playoff teams, you want to step up your game even more."
The Wieters era in Baltimore had more meat on the bone than the Travis Shaw era in Boston, but Shaw has a chance this week to show his old club what it's been missing.
The Red Sox make a rare trip to Miller Park for a three-game set that begins Tuesday, and they'll do so without the injured Tyler Thornburg (whom they acquired when they traded Shaw), without the injured Pablo Sandoval (whom they traded Shaw to accommodate) and without much offense to show from their third-base spot. Shaw's had a solid season so far for the Brew Crew, with an .847 OPS, seven homers and nine doubles.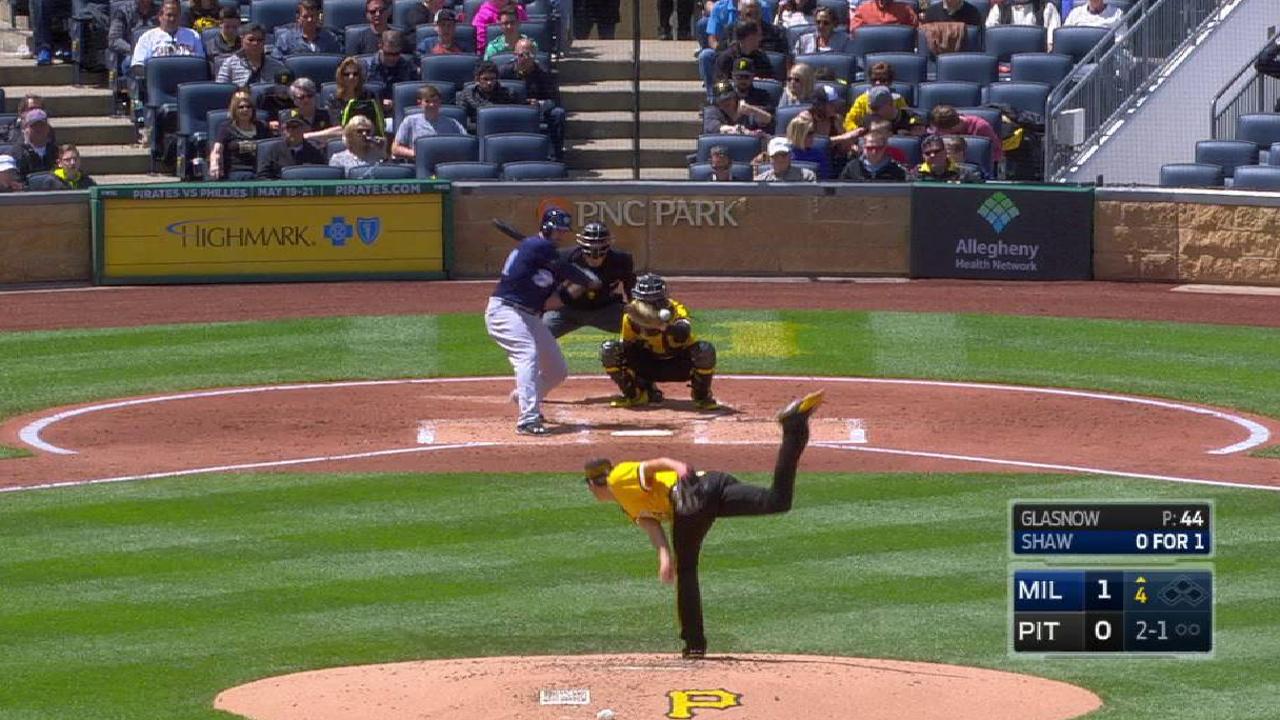 Elsewhere on the reunion front, Aroldis Chapman will return to Great American Ball Park for the first time as a member of the Yankees -- and, yes, that is a small technicality because his first real return to the Queen City came at the tail end of 2016 as a member of the Cubs. But the fun little wrinkle to the two-game set between the Yanks and Reds is that it begins Monday night with Cincinnati starting Rookie Davis, one of the players it acquired when it dealt Chapman to New York before the '16 season.
A bigger series awaits the Bronx Bombers later in the week. When the Yankees return home Thursday, they'll open a four-game set against the Astros that could very well be a postseason preview, given how well these two clubs have played. With Jose Altuve, Aaron Judge, Carlos Correa, Gary Sanchez and Alex Bregman, there will be a ton of great, young talent in the lineups, but the oldest guy on the field -- Carlos Beltran -- will also command attention in his first return to the Bronx since last summer's trade from New York to Texas. Dallas Keuchel will also be back in Yankee Stadium to try to match the magic of his AL Wild Card Game start there in 2015.
On that note, there's a Wild Card reunion taking place in another borough this week. Giants vs. Mets might be a familiar sight given the recent October alignment, but the sub-.500 records they're lugging into Citi Field don't conjure up images of that postseason clash, and Madison Bumgarner and Noah Syndergaard are both on the shelf. These are two injury-riddled clubs dying to get some traction, and they'll look to do it against each other.
The difficulty endured by those elite National League squads has opened opportunity for others. It is opportunity the Rockies, at 20-12, have seized, and they've got a particularly interesting test ahead as the surprise leaders of the NL West when they host the defending champion Cubs and defending division-champion Dodgers in succession at Coors Field.
Right now, it's an unfamiliar sight to see Los Angeles looking up at Colorado, but the Rockies are all for making the unfamiliar feel less so.
Anthony Castrovince has been a reporter for MLB.com since 2004. Read his columns and follow him on Twitter at @Castrovince. This story was not subject to the approval of Major League Baseball or its clubs.