Holliday makes first-base debut with Yankees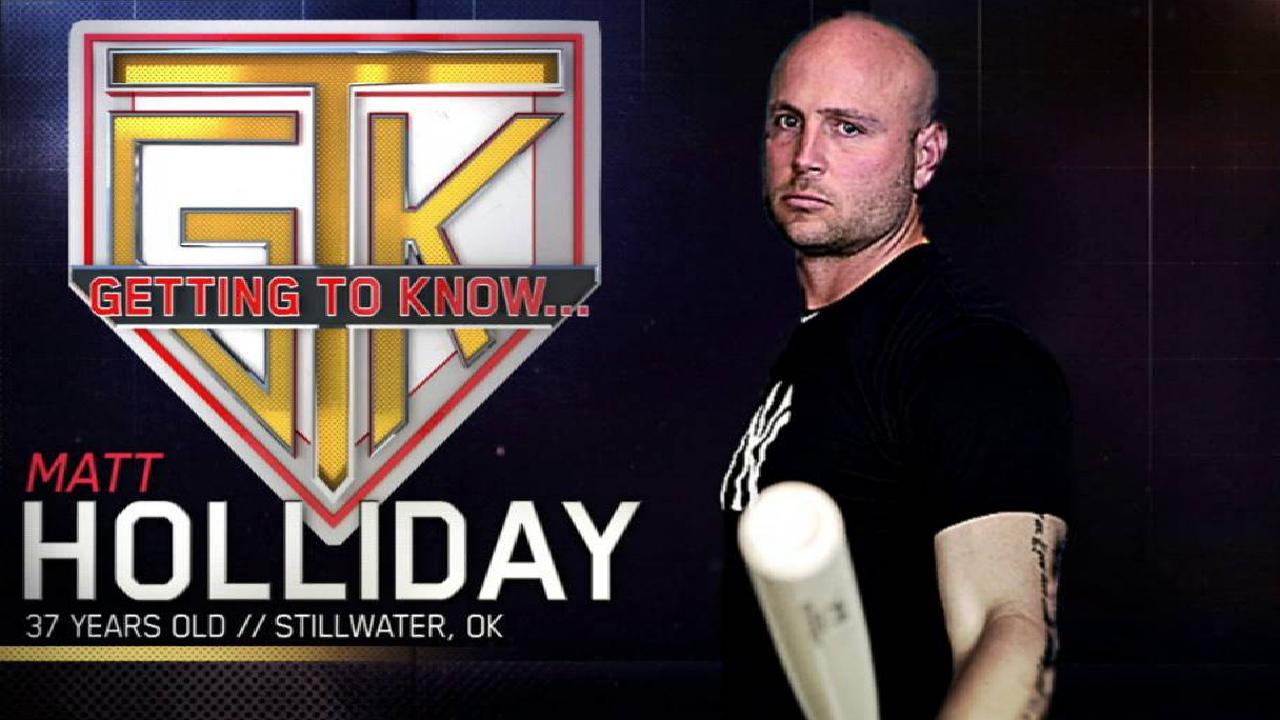 CHICAGO -- Matt Holliday did not play a single inning in the field this spring, with the Yankees preferring that he focus on remaining healthy for duty as a designated hitter, but Joe Girardi is ready to gamble that the veteran hasn't forgotten how to handle a few ground balls.
The Yankees manager slotted Holliday at first base for Sunday's series finale against the Cubs at Wrigley Field, wanting to get the 37-year-old's hot bat in the lineup against left-hander Jon Lester in the finale of the Interleague series. Holliday, an outfielder for the first 12 years of his career and now the Yankees' everyday designated hitter, has played 10 career games at first base, all of them last season with the Cardinals.
"There's some concerns and I'm willing to trade it off to get his bat back in the lineup," Girardi said. "I don't want him to sit forever. We're going to another National League city [in Cincinnati] and then we have Wednesday off. I figure it's a good day to do it."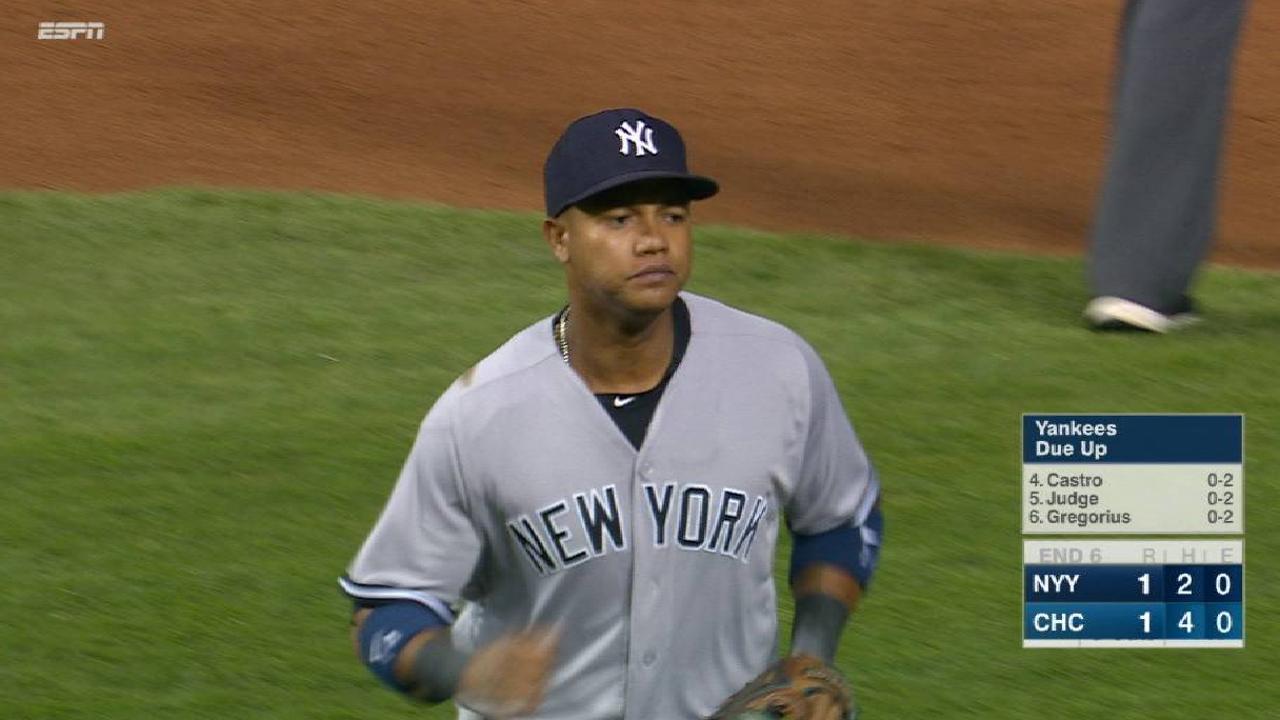 Girardi said that having an athletic starting pitcher in Luis Severino on Sunday should help Holliday cover for any rust. Holliday played 61 2/3 innings at first base last year without an error, and while the Yankees did have him work out there regularly in the spring, he did not make it into game action.
"We were just getting him used to a lot of DHing," Girardi said. "We had him work at first, just we were trying to get [Greg] Bird and Chris Carter their at-bats in Spring Training. You're evaluating Bird to see where he was at. That's really the big reason."
Holliday entered play on Sunday with 11 hits in his last 30 at-bats (.367), including three doubles, three homers and 10 RBIs.
"Our thought process is to keep Holliday healthy, it's probably best if he DHs most," Girardi said.
Bombers bits
Gary Sanchez was on the bench on Sunday against the Cubs, having played five straight days -- two at Wrigley and three for Triple-A Scranton/Wilkes-Barre on a Minor League rehab assignment. Girardi said that he plans to have Sanchez catch both games against the Reds in Cincinnati.
Bryan Hoch has covered the Yankees for MLB.com since 2007. Follow him on Twitter @bryanhoch, on Facebook and read his MLBlog, Bombers Beat. This story was not subject to the approval of Major League Baseball or its clubs.