Biagini impresses in first big league start
Right-hander gives up just 1 unearned run, strikes out 4 over 4 IP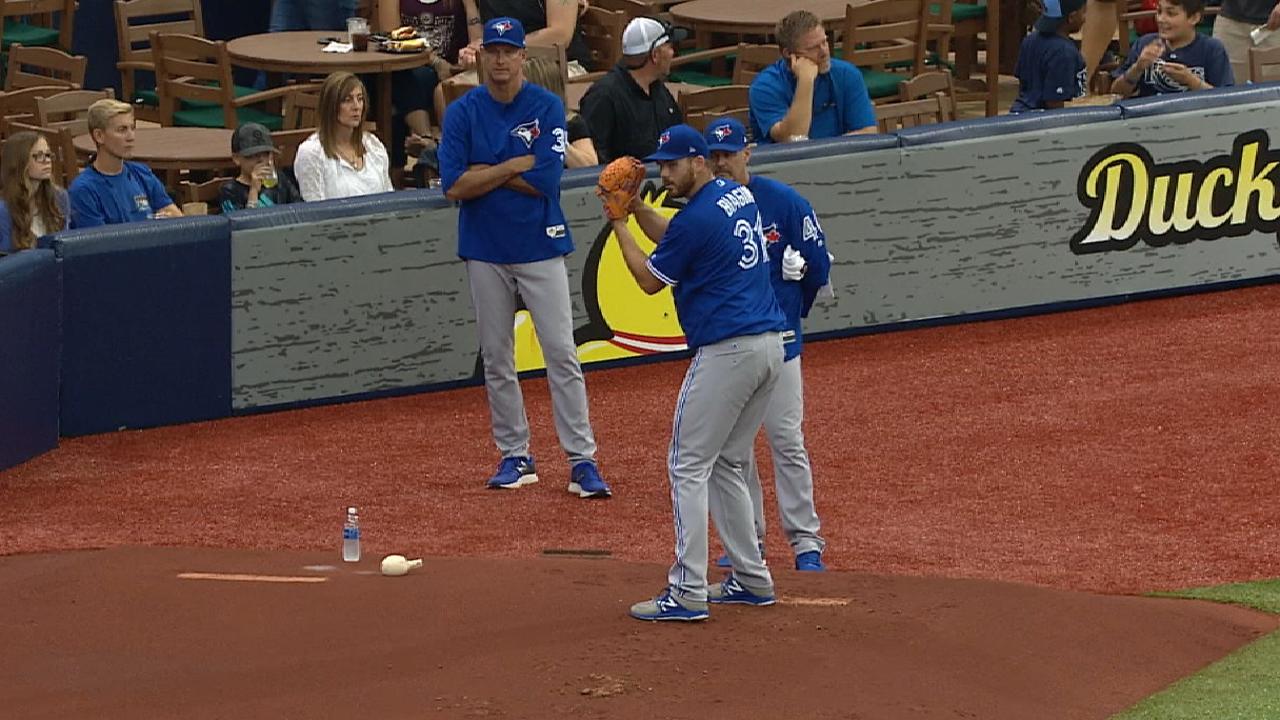 ST. PETERSBURG -- Joe Biagini strolled into the visitor's clubhouse at Tropicana Field on Sunday morning dressed in a button-down shirt and navy slacks. Even to the casual observer, it was clear the Blue Jays' right-hander was ready to get down to business.
That didn't change when it came time for his first Major League start a few hours later.
Biagini, a long-reliever thrust into the fray after veteran Mat Latos was designated for assignment on Friday, did exactly what manager John Gibbons asked of him. He yielded an unearned run on just one hit and struck out four over four strong innings in Toronto's 2-1 victory over the Rays to take the three-game series.
"I should probably write down in my diary or something and put some extra hearts or stars around today," Biagini quipped.
"The goal for me was to always start in the Major Leagues -- to just say that I did that is pretty cool."
Working from the stretch, the 26-year-old retired the first seven batters he faced with ease, until Kevin Kiermaier reached on a fielding error in the third and scored on Corey Dickerson's RBI single later in the frame.
Outside of the minor blemish, Biagini was golden across 52 pitches to lower his ERA to 2.78 over 15 appearances. He hadn't made a professional start since 2015 when he was at Double-A Richmond.
"I thought he was dominating," said Gibbons, who plans to give Biagini another start in five days. "On that run scored, the ground-ball error led to that and for a guy that hasn't done it in a while, he looked like he was just dominating like a reliever.
"I think we all felt he could do the job. Now it's just a matter of building him up a little bit and see where it all ends up."
To keep Biagini loose, second baseman Darwin Barney trotted over the mound a couple times to share some words of encouragement -- and plenty of jokes.
"He said one time, 'Hey, if you need any time or a little break or something, just kind of look at me or wink at me or send me an emoji and I'll come over and give you a break,'" Biagini said. "I always appreciate when guys are thinking about you and you can just focus on the game."
For Barney, who hit the game-winning homer in the eighth, it was all in good fun.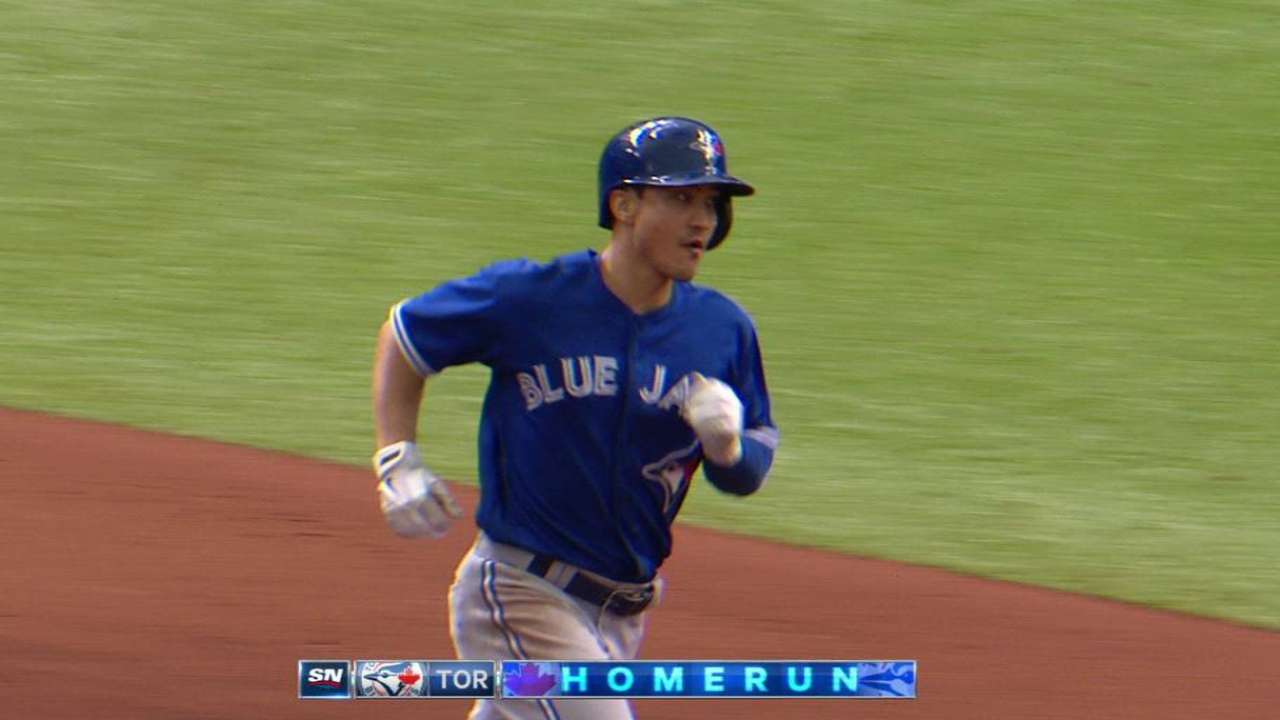 "I mess around with him here and there like, 'Hey, I'm just messing with my shoes,' or whatever it is," Barney said. "I don't want them to stop thinking about what they're thinking about, but I just want to have a reason to go up there so they can take a breath."
With start No. 1 out of the way, Biagini can now breathe a little easier.
"Honestly, everything feels pretty similar to an extended bullpen outing," he said. "It's just that I pitched first."
In other words, just business as usual.
Jeff Odom is a contributor to MLB.com based in St. Petersburg who covered the Blue Jays on Sunday. This story was not subject to the approval of Major League Baseball or its clubs.