Renteria lauds White Sox effort in tough loss
Offense struggles with RISP, but Frazier, Sanchez combine for 5 hits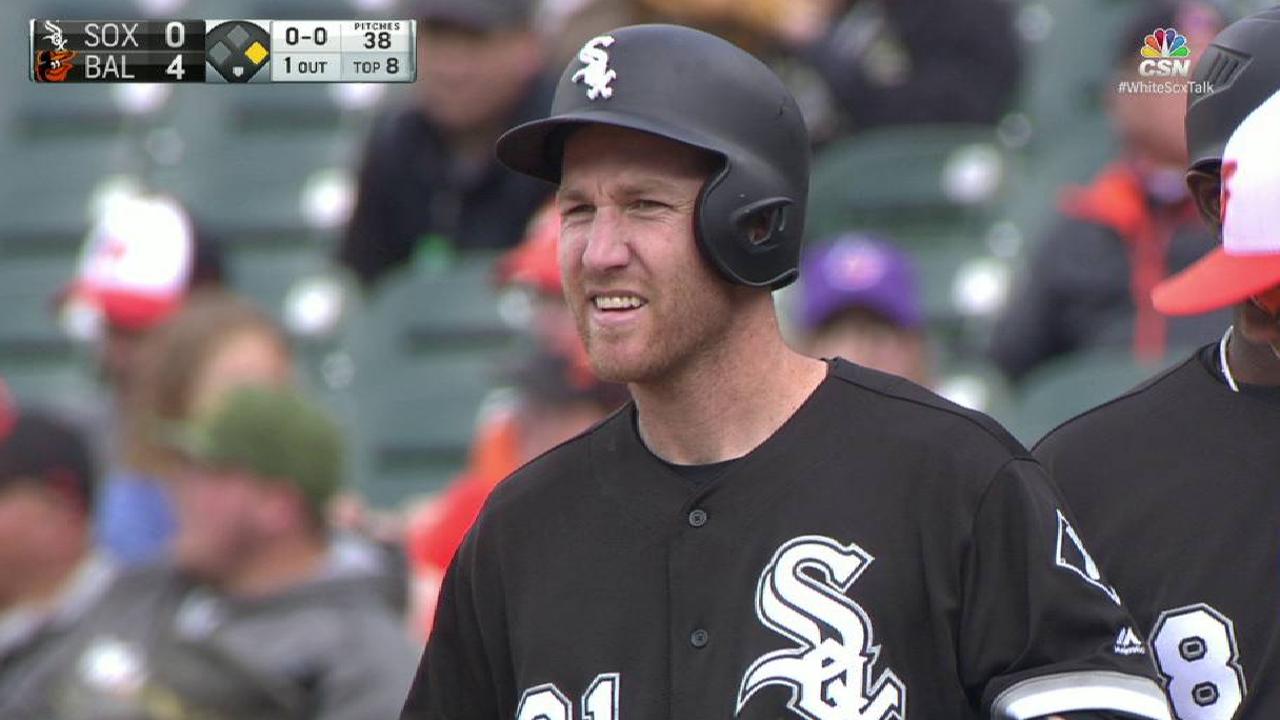 BALTIMORE -- Before the White Sox could leave Camden Yards, before the White Sox could return home after a 10-game road trip, before the White Sox could shut the door on being swept in three games for the first time this season, they had to wait.
Chicago sat in the dugout, awaiting the umpire's official call after it challenged what would stand as the final sequence of the game -- Leury Garcia's ground-ball double play. Garcia was initially called out at first, a sentiment that was confirmed after a quick review.
It put an end to a frustrating weekend for the White Sox, whose offense struggled throughout the series but hit a low point Sunday in a 4-0 loss to the Orioles.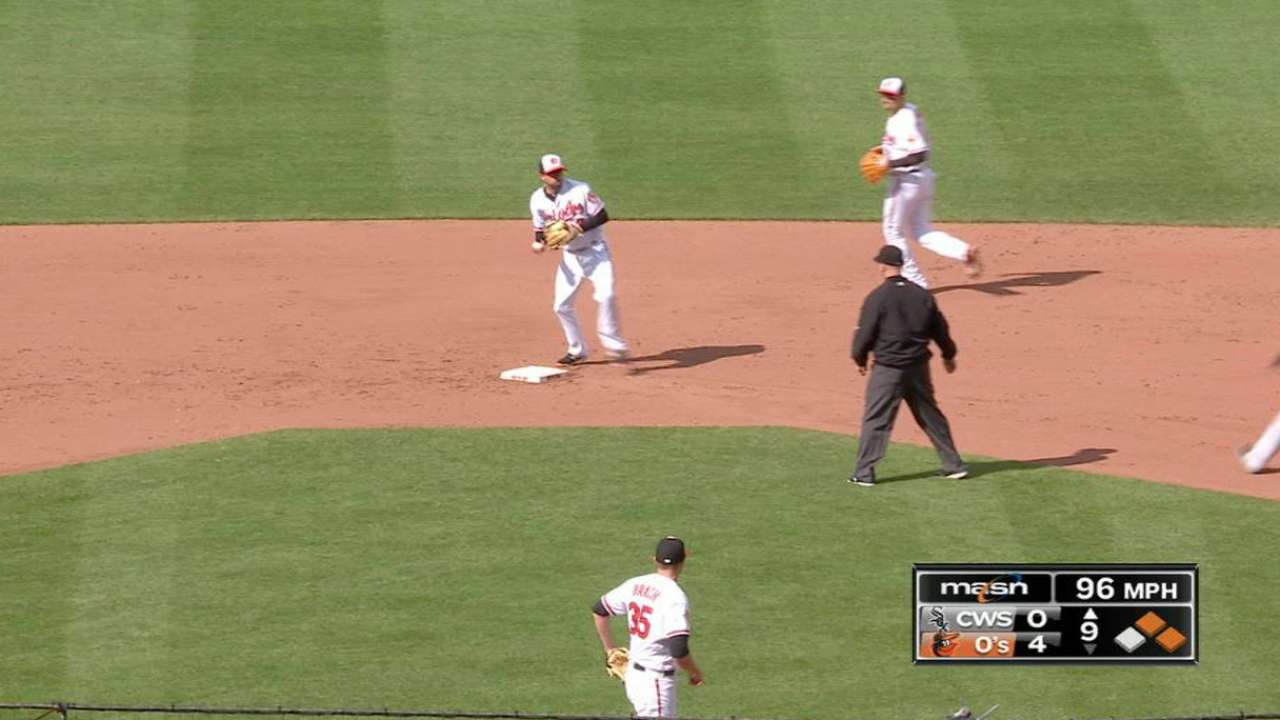 "Historically speaking, [starter Jose Quintana] hasn't necessarily been a guy that's gotten a whole lot of run support over [his] career," manager Rick Renteria said. "Unfortunately, today it wore out the same way."
Indeed, Chicago put 11 on base but hit a combined 0-for-7 with runners in scoring position. The irritation carried over to the normally upbeat Renteria, who was ejected in the top of the third inning. He wouldn't confirm if the ejection was for arguing balls and strikes.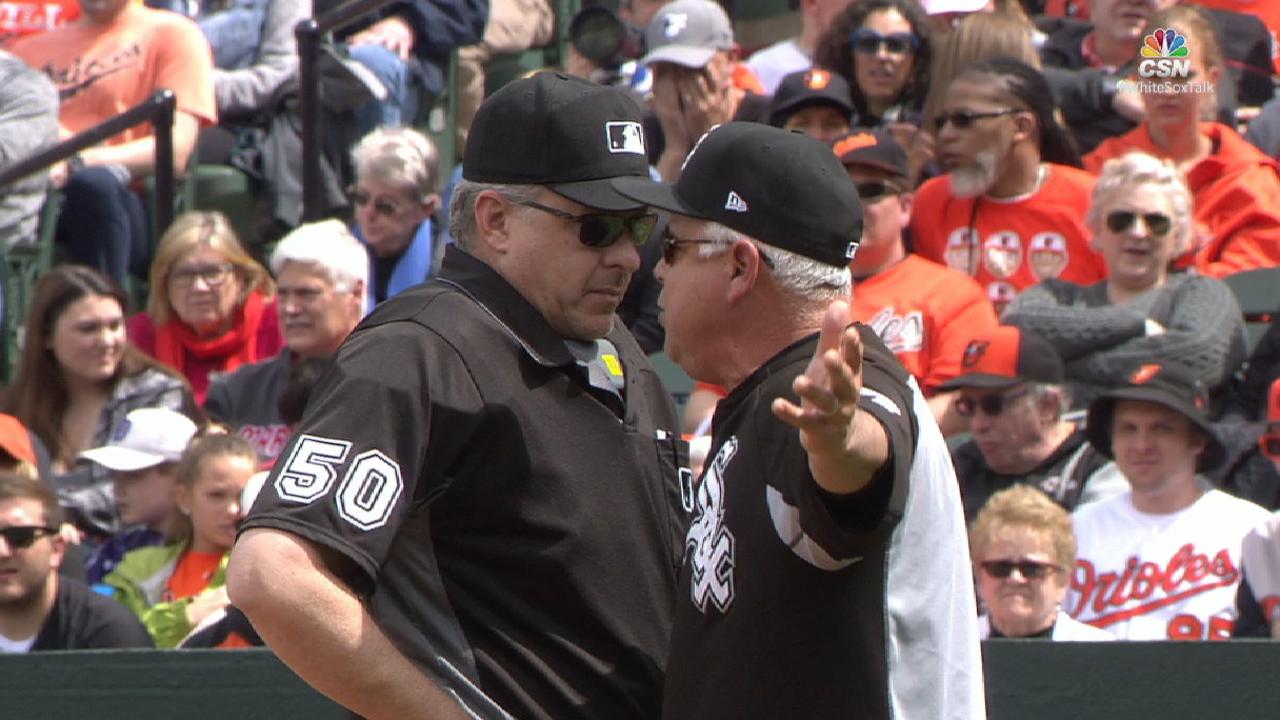 It wasn't all bad for the White Sox, though. Todd Frazier, who missed two games this past week due to back stiffness, picked up a pair of hits. Second baseman Yolmer Sanchez had a three-hit game, too.
But neither Frazier nor Sanchez could compensate for the team's inability to put runs on the board. All of the White Sox's eight hits were singles.
"It was not for a lack of effort or lack of understanding [of] what the guys wanted to do," Renteria said. "We just fell a little short."
It was a familiar scene for Quintana, who has received zero runs of support in four starts this season.
Joshua Needelman is a contributor to MLB.com based in Baltimore who covered the White Sox on Sunday. This story was not subject to the approval of Major League Baseball or its clubs.