Rangers need Mazara to improve vs. LHP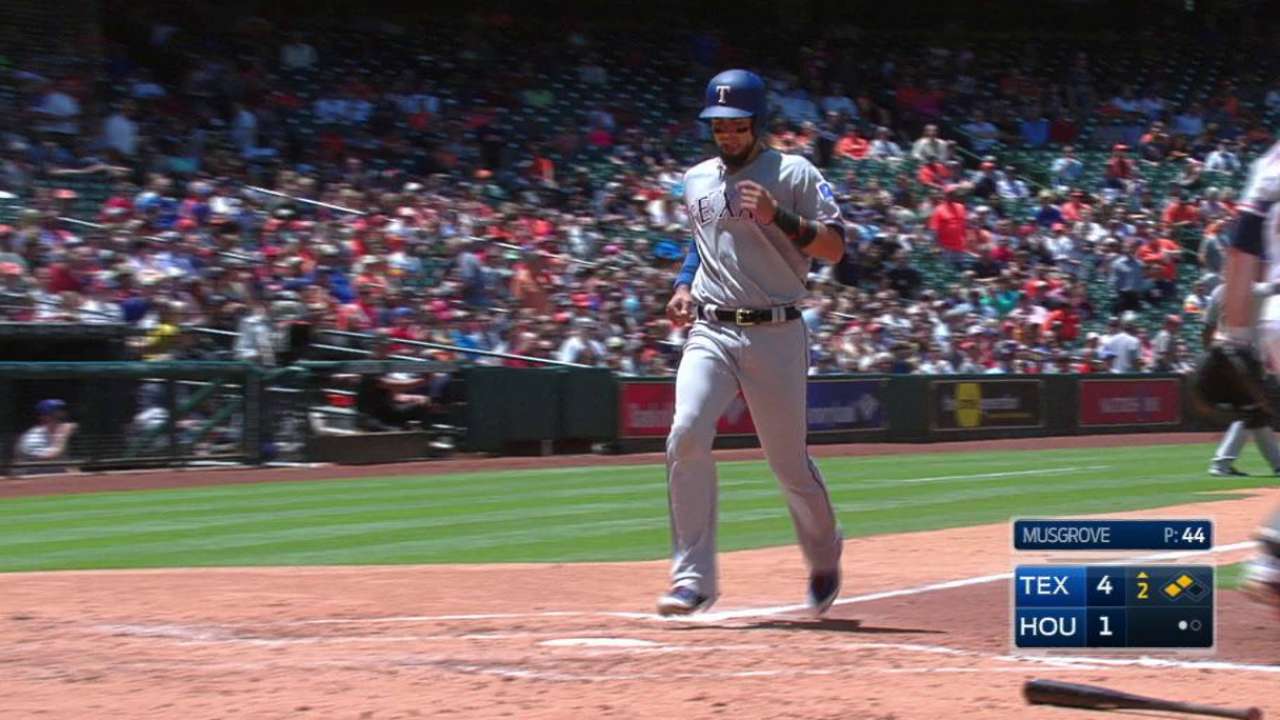 SEATTLE -- The Rangers kept outfielder Nomar Mazara out of Sunday's lineup with a left-hander on the mound for the Mariners. Mazara has been playing against southpaws, but he has just three hits in 27 at-bats (.111) against them.
"It has been a challenge," Rangers manager Jeff Banister said. "There were some challenges last year. He has hit some balls hard, but it has been inconsistent. He has to be more bullish about making them throw the ball over the plate and not chase outside."
Banister said Mazara will still play against left-handers, but improvement is needed.
"When we face left-handers, he is not going to be in the upper part of the lineup," Banister said. "That's the first move. If it doesn't get better, we may run another player out there."
Interleague strategy
The Rangers are getting ready to play two games in San Diego under National League rules, and they will do so with a short bench.
Texas is staying with an eight-man bullpen, so it will have just four players on the bench for its two-game series with the Padres at Petco Park. Managers usually prefer five because of the need for pinch-hitters without the designated hitter being used. Banister also likes to use pinch-runners late in the game.
"It's not optimal," Banister said. "But if we didn't shore up the bullpen, if we were short in the bullpen, that would pose an even greater challenge. It's just two games."
The Rangers do have Andrew Cashner available. He is not pitching in San Diego, so he could be used as a pinch-hitter or runner if needed. He has a career .161 batting average playing for the Cubs, Padres and Marlins. He also has 11 career appearances as a pinch-runner and two stolen bases.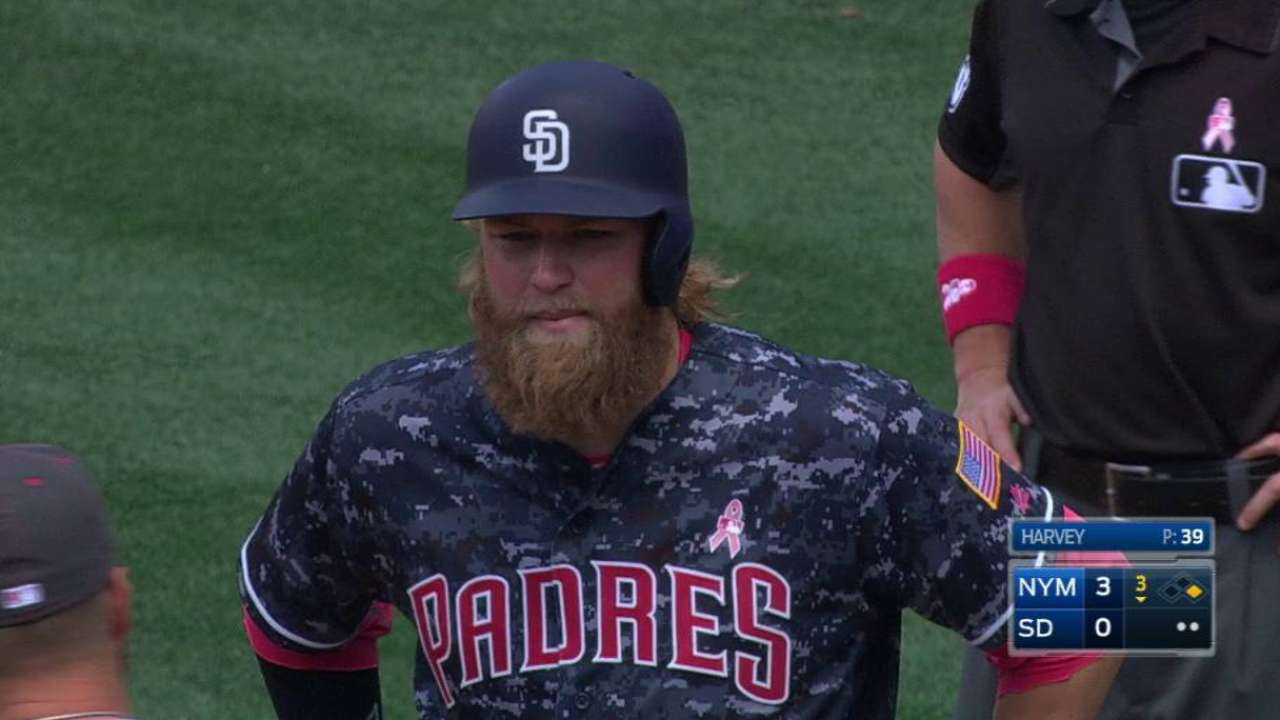 "He's got a good feel for it … but I don't like it," Banister said. "It's risk-reward. He pulls a hamstring, that becomes problematic. Those guys are greater assets when they are pitching.
"I have been on the other side, seen him steal a base and score from first base. You've got to love Cashner's enthusiasm. There are landmines on a baseball field every day, but there are landmines you want to avoid completely."
Nick Martinez starts on Monday against the Padres. He was an infielder in college, so he is comfortable at the plate and running the bases.
Worth noting
• Third baseman Joey Gallo was out of the lineup on Sunday for the first time this season. Banister said it was a planned day off for him.
• Reliever Sam Dyson turned 29 on Sunday.
• The Rangers went into Sunday's game with 10-plus strikeouts in seven straight games, the longest streak in club history.
T.R. Sullivan has covered the Rangers since 1989, and for MLB.com since 2006. Follow him on Twitter @Sullivan_Ranger and listen to his podcast. This story was not subject to the approval of Major League Baseball or its clubs.